IN THIS POST:  Half Way Through TK, STEAM Problem Solving, 100th Day, Valentine's Day, Copiers Down – Need a Reading Log, EBS Idol – April 12th, Canned Food Drive, Math Tile Penguins, Super Penguin, Sight Words, Upcoming Events, The Week Ahead
Half Way Through TK!
Did you realize that this past week we hit the half-way point of the school year! As part of our counting routine we count the days of school and do a little math warm up each day with this number. This week we hit 90 days which is half way through TK! Give these kids a round of applause for their efforts this far! They are doing great and each have a sweetness about them in their own individual way! The effort factor is quite amazing! #imsoproud
Just as an FYI, some of the counting activities we do each morning are:
Name the number of days we've been in school
Is the number of the day a doubles or doubles + 1 (odd or even) – NEW
What is the equation for the doubles or doubles +1 (9

5

 = 2 + 2 + 1) – NEW
Count by 10's to 100
Count from a random number past a decade number (38, 39….40, 41, 42)
Count backwards from 20
There are varied levels of difficulty for varied levels of learners. We have added, modified and changed these routines through the year based on the student abilities and progress! They are doing great!
STEAM Problem Solving
Our current unit in STEAM is Forces, Push and Pull. Last week we read a STEAM story about some friends that were trying to solve this problem: 
How can we move varied sizes of rocks (some very heavy) from the corner of his backyard, to the side of their house so that a new swing set could get put in. 
The students each went back to their "Wondering Journals" and tried to come up with 1-2 ideas of devices that would solve the problem. Their ideas blew me away. This week we used our legos to try and build one of our device ideas. We also noticed that when we started to build, we changed some of the original ideas we had drawn into our plan. Check out some of these devices and the inventors explaining their ideas and how they work! 
We have a future unit coming up on Human Impact to our Earth!! Super excited! 
100th Day
The 100th day is quickly approaching! A reminder will also go home but we are celebrating in a few different ways! Most of the activities are optional (except for 1 as it will receive a listening/speaking grade when students present/read it). Check below for a recap of what we are doing. Please reach out if you have any questions.
100 Item/Design Aprons – to be modeled on the 100th day! 
100 Year Old Dress Up – on Wed. Feb. 6th
100 Year Old Writing – presented the week of 2/4/19 (graded for speaking)
100th day activities done in class on 2/6/19 (please let me know if you are available to volunteer as we need a couple parents to help run a station). 
This is a special and fun day that we look forward to every year! The pictures will be way too adorable! I promise you will enjoy it! 
Valentine's Day
Valentine's Day is approaching quickly! We will be having a party on Thursday, Feb. 14th sometime between 9 – 11 am. More details will go out soon. Please remember when making your Valentines, to only label who the valentine is from not who it is to (as it makes it extremely challenging for each student to pass out when they are individually labeled. Thank you for your help in this! There are 24 students in the class. As a friendly reminder, students are not able to send any candy or food valentines. If you need ideas, please visit Pinterest for non-food valentines. This is completely optional, but very exciting for the students to give any type of note, treat, message to each of their peers!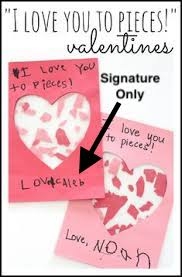 Copiers Down – Need a Reading Log?
Our school copiers are on their last legs and should be replaced soon, therefore I was unable to copy more reading logs this week. I should be able to copy more this week, but if you are in need, remember you can always write or print your own reading logs from our resource page on the class website or feel free to write down books read on paper. Please remember you are always welcome to leave any questions or comments on the log if you are wondering anything about your child's reading progression. 
https://www.linneamiller.com/wp-content/uploads/2018/08/206-Reading-Log.pdf
EBS Idol – April 12th
If you are new to EBS you'll want to know about EBS Idol! Its our annual talent show and such a hit to watch or participate in! Students can perform an instrument, a skit, a song, a dance in front of our whole school audience on a Friday evening show time! Its a great experience for kids and super memorable! My favorite part is the courage students muster to perform in front of so many! Watch for upcoming details to participate and mark your calendars for the April 12th evening show! 
Canned Food Drive
To help those going through the furlough, we are having a school food drive. We are trying to get all students to bring 1 can to help keep the food banks full to help those families. As a school we can provide 750+ cans if everyone bring one or more cans. Would you be willing to help??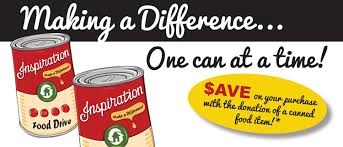 Math Tile Penguins
If you receive a Math Tile Penguin that is all colored in like the ones below it means that your child completed and entire set/level of Math Tiles! Give him/her a huge congratulations as it means they are moving on to the next level! Great perseverance!!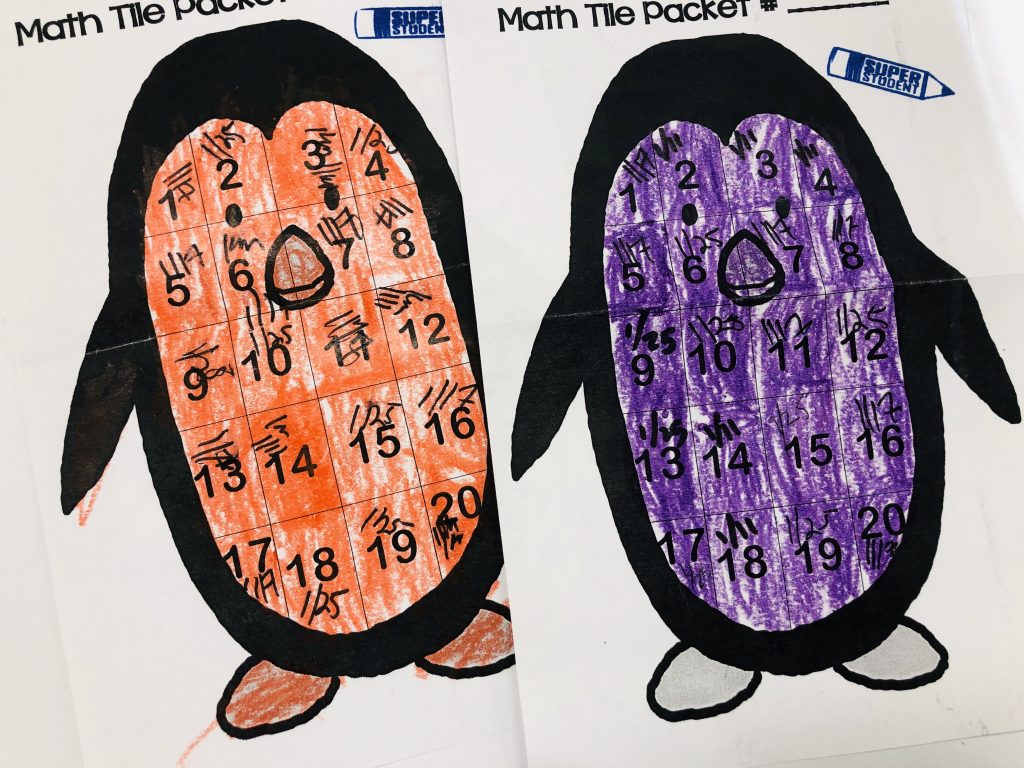 Super Penguin!
Each week, Mrs. Sloan chooses 3 Super Penguins from the school raffle! This week was our very own 206 student! Give a round for his effort and excellence! He won a gift card to Rita's!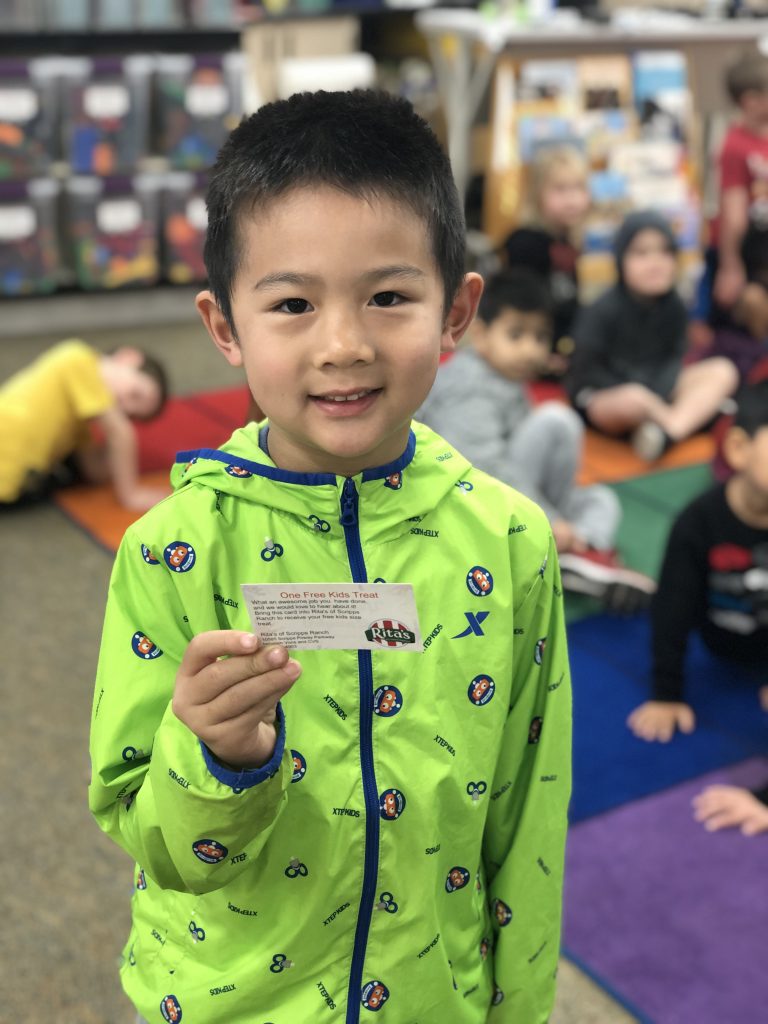 Sight Words
Keep on working on those sight words! The new list for February is coming out next Friday! This will be the light blue list! This is an amazing skill that will strengthen their reading and writing AND prepare them greatly for kindergarten next year!
Upcoming Events
January 29th and February 1st – Mrs. Taber teaches! 
January 4th – Turn in 100 Day Writing and Aprons
January 5th – TK/K Teacher PLC Day, Mrs.Van Duren Teaches
February 6th – 100th Day of School
February 8th – EBS Father Daughter Dance, Register Soon!
February 15th – 18th – No School (President's Holiday)
The Week Ahead…
Monday – 1/28/19
Before School Run Club
Computer Lab @ 10:15 am
Star of the Week Poster(s) due
Tuesday – 1/29/19
Before School Run Club
Computer Lab @ 10:15 am
Mrs. Taber will be teaching
Wednesday – 1/30/19
Thursday – 1/31/19
Before School Run Club
Whole School Dismisses at 12:30
Music @ 11:05 am
Friday – 2/1/19
Before School Run Club
EBS Spirit Days: Wear Red & Black or any EBS shirt!
Mrs. Taber will be teaching!