IN THIS POST:  It's going too fast…, No Tech Time on Monday, Last Whole Class Zoom, Spirit Week Continues, Save the Date, This Week
It's going too fast…
I can't believe how fast this year has gone! We have 20 days left and then your sweet kiddos will be official Kindergartners!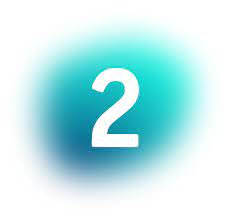 Modified Schedule for Tuesday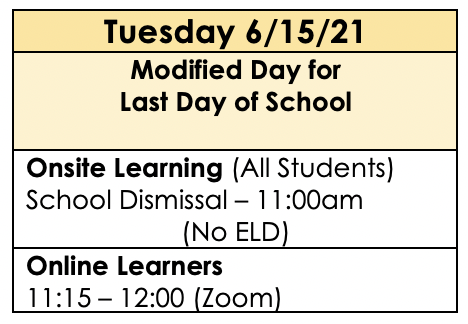 No Tech Time on Monday
Mrs. Martin will not be able to do Tech Time on Monday. See alternative afternoon plan below.
Last whole class Zoom on Monday (optional)
All students are welcome to log in on Monday at 1:20 for the last all class zoom where all the kids will be together! This is optional as I know some families have afternoon plans, but wanted the students to have one last chance together to say goodbye and see their class together.
We will:
Listen to a story
Play Thumbs Up, Thumbs Down (directions will be explained)
One other activity if we have time
Say Goodbyes
Spirit Week Continues

Save these Dates
Last Zoom All together: Monday, June 14th 1:20 – 2:2opm
Last Day of School – See Modified Schedule
Father's Day Art – Don't forget to give Dad his art on Sunday, June 20th.
The Week Ahead…
Monday – 6/14/21
Onsite students return weekly book bag for new books. Please include log showing reading for the week.
Online begins at 12:00 (ELD) and 12:30 (all Online Learners)
SPIRIT WEEK: Aloha Day (Dress Hawaiian)
Tuesday – 6/15/21
Onsite arrival beginning at 8:40 – 11:00 am (NO ELD on this day)
Online begins at 11:15 – 12:00 (all Online Learners)
SPIRIT WEEK: Penguin Day (Dress in black and white)