In this Post: A Torn Goodbye, Last Day Pictures, ST Math & Other Websites, The Night Before Kindergarten, I Love You Team TK! 
A Torn Goodbye
What a year it has been! As we are all excited for rest, play and no more Zoom, the kids and I have been mourning the days that were slipping through our fingers these past few weeks! Those first few months of school were likely very challenging times for your child! It was so hard for me as well to teach and to watch as a parent!
I love sweet TK students, but realized that building a relationship in those first weeks of school are the foundation I base a typical year on. It was so challenging to try and build the kind of relationship I had always known with my students over a screen. What a learned is that, like other challenges in life, I had to seek another door and give it a little more time. Your children did the same when they showed up day after day. They rose to the difficult and unwanted challenge that they didn't deserve or ask for. I'm overwhelmed with pride for each of those little hearts! They have such bravery, strength and resilience and have overcome so much! I'm so excited for them to start their first day of kindergarten in person at those big, EBS gates that make a statement!
I also want to say a special thanks and celebratory praise to you as parents. I know there was a lot of strain put on our households, friendships, marriages, professions and personal health. There were many days that some of us weren't sure we would make it as well watching your 4 year old start a school year in the most difficult way. I want to thank you for trusting, trying and waking up each day to do what may have felt impossible at times. Your children are amazing and bright! I'm so sad to send them off, but am so proud of what they have to look forward to!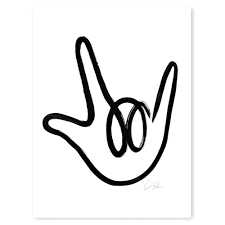 Last Day Pictures
These pictures are in a gallery form. Please click on the picture to open it up as the Zoom pictures are in wide format.
ST Math & Other Websites
If you didn't get a chance to finish ST Math, don't think you have to stop trying! You are able to keep finishing your puzzles and making progress through summer! If you finish over summer, you can still get your certificate from Ms. Sloan when you return in fall!
The Clever Portal will also offer RazKids (leveled books with comprehension checks), reading, typing, math, etc to use. Most of the other apps on Clever will be available until the start of the week before school starts. Please access and enjoy!
The Night Before Kindergarten
The end of summer will sneak up on you at some point this August! This a read aloud I always share with parents and read to my own children on the night before Kindergarten! These kids blow me away and are going to do outstanding in Kindergarten next year!!
https://www.youtube.com/watch?v=K4olutD-0BM
I love you, Team TK!
There were so many sweet cards like this one, but I had to give a sweet sampling of how we are feeling about school ending! Excited for summer, but "I wish it wasn't the last day. We love TK." This child also added a picture of a lemon at the bottom since they know my love with lemons! These sweet kids! They fill my heart!!