IN THIS POST:   5th Grade Character Ed. – Forgiveness, 100th Day, Box Tops – Feb. 1st – 15th, Computer Lab, Canned Food Drive, Father Daughter Dance, Heart Art, Valentine Party, Upcoming Events, The Week Ahead
5th Grade Character Ed. – Forgiveness
These ladies came in and engaged these TK's beautifully! They created a puppet show to show an example of forgiveness and how to handle situations when you have been hurt by someone else. They show great leadership in how they lead these students and help them to understand challenging character traits such as forgiveness!
100th Day
Our 100th day is almost here! We are all so excited! You should have received a reminder of all that is going on and due!
APRONS: We have already received some aprons and they are lovely!

Don't forget to send in the half sheet that describes their apron of 100 items. 

100 Year Old Writing: A rubric also went home to see how we will grade the students on their 100 year old writing. This is just to let you see an example and notice it is listening/speaking grade. 
Dress Up: On the actual 100th day we will be dressing like we are 100 years old! So fun! Look for some ideas this weekend! This day is super adorable!
Box Tops – Feb. 1 – Feb. 15th
We have entered Box Top Collection Time. If you have any Box Tops you have found or have been saving, please package them individually in a ziploc baggie with your child's name, classroom and grade. Thank you! This greatly helps our school and there are some prizes that go out for collecting. Feel free to ask family, friends and neighbors to save for you!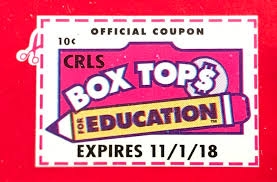 Computer Lab
The students have made much progress in Computer Lab. They can almost all log in by themselves. They are making great progress in ST Math, and RAZkids. Many students are also doing RAZkids at home and logging this in their Reading Log. Don't forget on RAZkids they build up points which them allows them build a robot through the RAZkids website. They love this! Keep up the great work! 
Canned Food Drive
If you haven't brought a can of food in yet, send one this week. We are collecting cans to help the workers that were furloughed as the Food Banks were running low.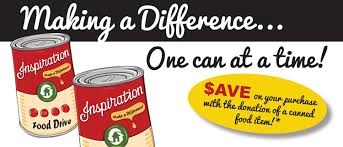 Father Daughter Dance
Next Friday is the Father Daughter Dance! Hoping you all signed up! This is a special treat for the girls at EBS. Not only do they get a Daddy Date, but they also typically have stations for nail painting, choosing a piece of jewelry and dancing of course! They love to socialize with all their friends and get some dancing in with daddy and their besties!
Heart Art
Our lovely room mom found an adorable and fun art for the students to do. She started off the art with a Valentine story and then had the kids dig in the fun! Each student was able to roll paint-covered marbles around inside  a container on their piece of paper. There were different colors for them to roll to make their masterpieces! They had a ball!
Valentine Party!
Our Valentine Party will be on February 14th around 9:00 am. If you are interested in helping, please contact Dani Powell. Thank you! (You may send your valentines any day on or before the 14th of February). 
Upcoming Events
February 5th – TK/K Teacher PLC Day
February 5th – Monthly AFP Meeting
February 6th – 100th Day of School
January 8th – EBS Father Daughter Dance
March 22nd – EBS Jog-A-Thon
March 25 – 29 – Spring Break
April 12th – EBS Idol
The Week Ahead…
Monday – 2/4/19
Before School Run Club
Computer Lab @ 10:15 am

Send in aprons with half sheet describing their apron for the Fashion Show

Send in "When I'm 100 Years Old" Writing (don't forget to practice)
Tuesday – 2/5/19
Before School Run Club
Computer Lab @ 10:15 am
Mrs. Van Duren will teach. Mrs. Miller will be at all-day Grade Level Planning. 
Wednesday – 2/6/19
Before School Run Club
100th Day – Dress Like You're 100 Years Old!!!
Thursday – 2/7/19
Before School Run Club
Whole School Dismisses at 12:30
Music @ 11:05 am
Friday – 2/8/19
Before School Run Club
EBS Spirit Days: Wear Red & Black or any EBS shirt!
Father Daughter Dance