IN THIS POST:  Laptop Swap!, How-To Writing, Math Tiles – Math Concepts, 100th Day of School, Character Education – Forgiveness, Dr. Martin Luther King Jr., Upcoming Events, The Week Ahead
Laptops Swap!
Our kind neighbor, Mrs. Offord is swapping her class Chromebooks with us for some STEAM materials! We have been able to log into ST Math and soon we will get on RAZKids in class. The log in process is little different than the computer lab since the Chromebooks remember them by name. The kids are navigating the new modified process but we have almost every student who is able to type in their own Password now! 
How To Writing
We have continued with our How-To Writing this week! The students are doing great! They are progressing in understanding how this informational text works and how to write procedure in steps with visual pictures that match! Check out this student book on How to Clean Your Room! 
Math Tiles – Math Concepts
We also started Math Tiles recently! This is a program used in TK – 1st grade at EBS that builds Math Concepts and Number Sense. It begins with very basic counting and number matching, and gets more challenging as they move through the levels. The students are doing fantastic! See a sample below!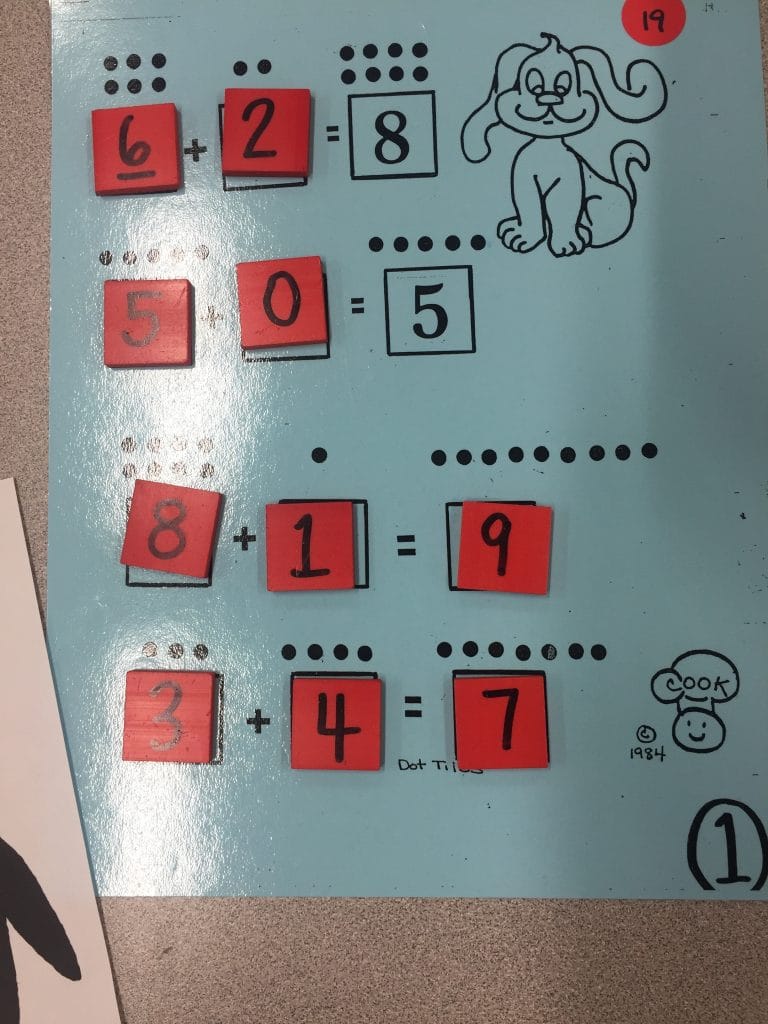 100th Day of School – 2/6/19
For the 100th day of school there are many ways in which we will acknowledge and celebrate this monumental number and day. An information sheet will be going home on Wednesday to explain all the parts but here is a snap shot of them now. The apron is one part of our day and went home this past Thursday.
100 Day Aprons – You received directions and an apron for the 100th day. These will be used for a Fashion Show on the 100th Day! 
100 Day Writing – This will go home this week, but is a simple writing prompt that parents can help students will The grade will only be based on the presentation. 
Dress Like your 100 Years Old – On the 100th Day al Kindergarten and TK students (and teachers) will be dressing like they are 100 years old. This information will also go home this week! It is purely for fun and super adorable! Be creative! 
100 Day Activities – On the actual day of 100 Days of School we will be doing a few different activities to celebrate in addition to the Fashion Show.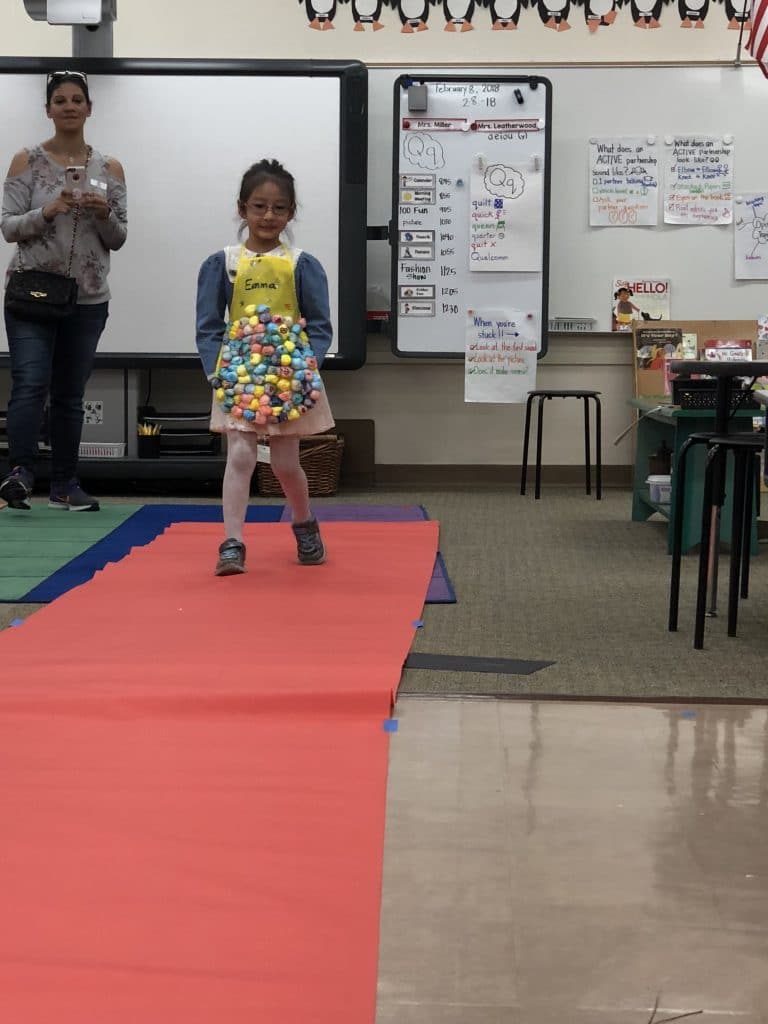 Character Ed. – Forgiveness
This past Friday, Deb Marich came in to teach us about our January  is FORGIVENESS. This was a big concept for our TK's to understand and Deb personally tailored this lesson to fit these guys. First she explained making a mistake and how we apologize for what we have done (even by mistake). Then she explained the concept of saying, "Will you forgive me?"  She read them the book, Words Are Not For Hurting? The concept of this book was to use words for helping not hurting, but if we misuse our words (by mistake) we can ask for forgiveness to apologize, forget and try again. The book also touched on the feeling of regret and fixing our mistake after we say hurtful words.
Next she used  blowing up a balloon to demonstrate the concept that when we are getting frustrated our balloon inside us get bigger and bigger. Rather than going crazy with built up anger (letting the balloon run wild while air escapes), we can calm down and slowly release air in small spurts by the tips in the song below!
This is where she sang a song to the tune of "If you're happy and you know it…" to show how to calm down when we are mad. 
Blow it out (breathing to calm down)
Walk away (as a way to calm down)
Tell someone how you feel (to release frustration)
Dr. Martin Luther King Jr. 
This past week, we read about Martin Luther King and how he wanted to make the world fair and a better place. We touched on some of the injustices during his youth and how he was brave to peacefully speak out to help gain equality for all. The students made their own art and wrote what their own, "I have a dream…" statements. 
Upcoming Events
January 22nd – Mrs. Miller attends one-day STEAM training
January 31st – EBS International Event
January 5th – TK/K Teacher PLC Day
January 6th – 100th Day of School
January 8th – EBS Father Daughter Dance
The Week Ahead…
Monday – 1/21/19
Tuesday – 1/22/19
Before School Run Club
Computer Lab @ 10:15 am
Mrs. Van Duren will teach. Mrs. Miller will be at STEAM training!
Wednesday – 1/23/19
Thursday – 1/24/19
Before School Run Club
Whole School Dismisses at 12:30
Music @ 11:05 am
Friday – 1/25/19
Before School Run Club
EBS Spirit Days: Wear Red & Black or any EBS shirt!