Welcome to Week 17! This post includes:  •Penguin Parade  •The Great Kindness Challenge   •Reading Levels    •Run Club Achievements  •Free Sea World Preschool Pass   •Father Daughter Dance   •RAZkids   •Star of the Week    •This Week's Curriculum   •Future Dates   •The Week Ahead
Thank you for taking a few moments to click and read about Room 206! 
Penguin Parade

Our school's Penguin Parade last Friday was a big success!  The kids were so excited and did a great job throughout the whole event. Thank you so much to all the families who came out to help and cheer the kids on…your help made the parade run very smoothly! 
The Great Kindness Challenge!
Make KINDNESS your superpower! This week you received a yellow paper in your folder. There is a huge list of ways that your child (or even your whole family) could check off how to show kindness. I'm going to attempt doing this with my daughter and we are going to try to take on as many as we can to focus our days on how to be kind to others! I hope you and your household choose to take this challenge on as well! Send back your Kindness Challenge next Friday (1/29/16) to share all the kindness they showed this week!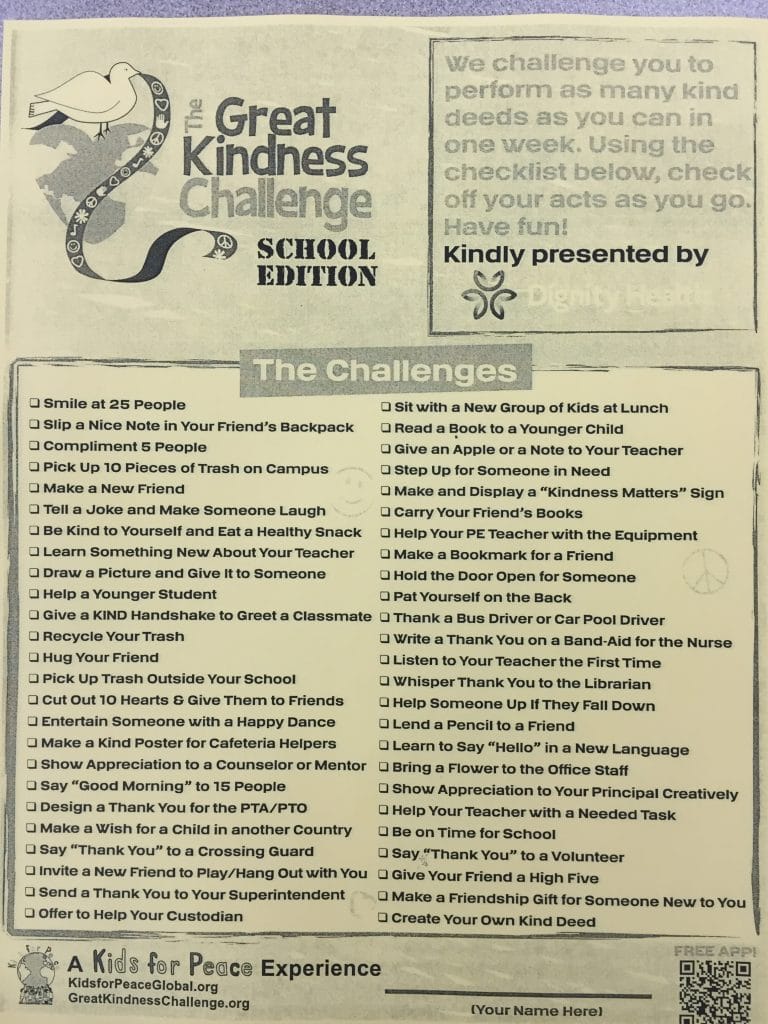 This ties in so wonderfully with our "We Have Heart" Goal! If you haven't seen it yet…Check out the new "We Have Heart Page" that is documenting our giving this year!
Reading Levels
Thank you so much for your diligence in returning Book Borrows each Friday. I just wanted to write a note to clarify the different levels that your students are reading. The books your child is taking home are helping them improve, but are "Instructional Level" books that they can read with support. The level that we give at report card time is a level based on their reading on a district reading assessment. I assess the kids on their reading (decoding/comprehension). Based on their understanding and number of errors we are able to determine their "Independent Reading" level. The Instructional Level is used when they are reading with support. When I pull students in reading groups, I also read to them with texts in their Instructional Level as I am giving support as they read and working on Reading skills/strategies.
Run Club Achievements!
We have students in our class who diligently go to Run Club each week and have worked so hard to achieve Run Club Goals! Check out the 100 lap ribbon and 200 lap ribbon the students in our class got! Awesome job!
FREE Sea World Preschool Pass
This week, you each received a flyer to get a FREE Sea World Preschool Pass. Our class are some of the only kids in the whole school who are eligible for this pass! If your child is ages 3 – 5 you can go online (follow the directions on the flyer) and receive your FREE pass for the 2016 school  year! I just registered both of my kids as we plan to go often this spring and summer!
Father Daughter Dance (Feb. 5th)
Don't forget to get these in by January 29th! My daughter and her daddy will be there as well! Don't miss out on the fun!
RAZ Kids
Don't forget to log on 2-3 times each week and listen/read/answer questions about books on RAZkids. You can even record your child's voice as they read the texts.
Star of the Week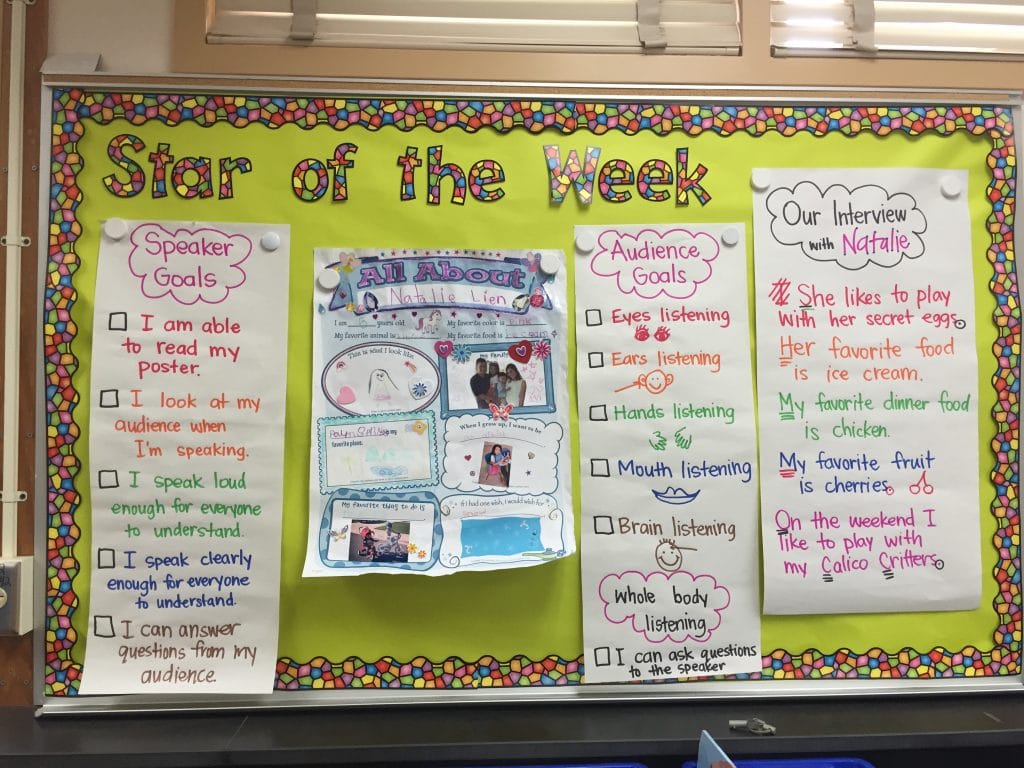 This past week in…
Math – This week we focused on our Problem of the Day. Some of our problems this week focused on repeated addition (multiplication). The students helped to solve a problem with a set of numbers and then go to their seats to solve the same problem with a different set of numbers! They have done awesome and really starting to improve in the way they show their thinking!
Writing – This week students have continued to work on writing "How-to" books. We first come up with a topic, then touch and tell the book with our hands mimicking the steps of our book as we pretend to turn pages, then on paper, one step at a time, we number, draw and write each step. The students have started to improve in the way remembering all their parts. We are continuing to work on elaborating the words of their steps.
Letter Nn!  This week we practiced saying the /n/ sound along with writing the capital and lower case Nn. Students also read and worked on their "My Book of Nn."
Upcoming Events
Kindness Challenge Week (1/22 – 1/29)
Father Daughter Dance – February 5th
Valentine's Celebration – Thursday, February 12th
NO SCHOOL – Friday, February 12th – Monday, February 15th
See Calendar Dates Page on our website to see important dates for this year!  https://www.linneamiller.com/calendar-dates/
A Look at our Week Ahead
Monday – 1/25
Volunteers: Shiho Brenner, Saori Massey
Tuesday – 1/26
Volunteers: Stacy McMullan
Wednesday – 1/27
Volunteers: Jeanne Smith, Megan McGarry
Thursday – 1/28
Character Education: Forgiveness with Laarnie Chou
Computer Lab with Mrs. Martin
Lunch Only day at 11:35 pm (eat a BIG breakfast)
Minimum Day, whole school dismisses at 12:30pm (dismissal in 206)
Volunteers: Laarnie Chou
Friday – 1/29
Music with Mr. Waczek – 8:50 am
Volunteers: Karrie Yi, Monica Rashidian