Welcome to Week 18! This post includes:  •Reading Log Insight!  •Fine Artists – Vincent Van Gogh    •Character Education-Forgiveness  •Parent Grit Classes  •Shade Structure Ceremony   •New Technology Academy   •Run Club Achievements   •The Great Kindness Challenge   •Star of the Week    •This Week's Curriculum   •Future Dates   •The Week Ahead
Reading Log Insight!
Check out this clip from one parent's reading log! A big "Ah-Ha." Keep in mind the purpose of reading is getting the information, not decoding the sounds. Often times we get so distracted with our kids improving in their reading we can forget the purpose is to clearly understand what they are reading. This parent noticed that on the first read through the text, her child didn't have as good understanding as she was trying to focus on how to read the book. What a great observation! Make sure that your child understands the text as they read and use that understanding to help them word solve (along with the picture and the first sound of the word). "Sound out the word" can lead to frustration and takes the focus off the meaning…for example on the word "walk" if you sounded out, your child say /w/ /a/ /l/ /k/ and the word would not sound like "wok" as its intended to.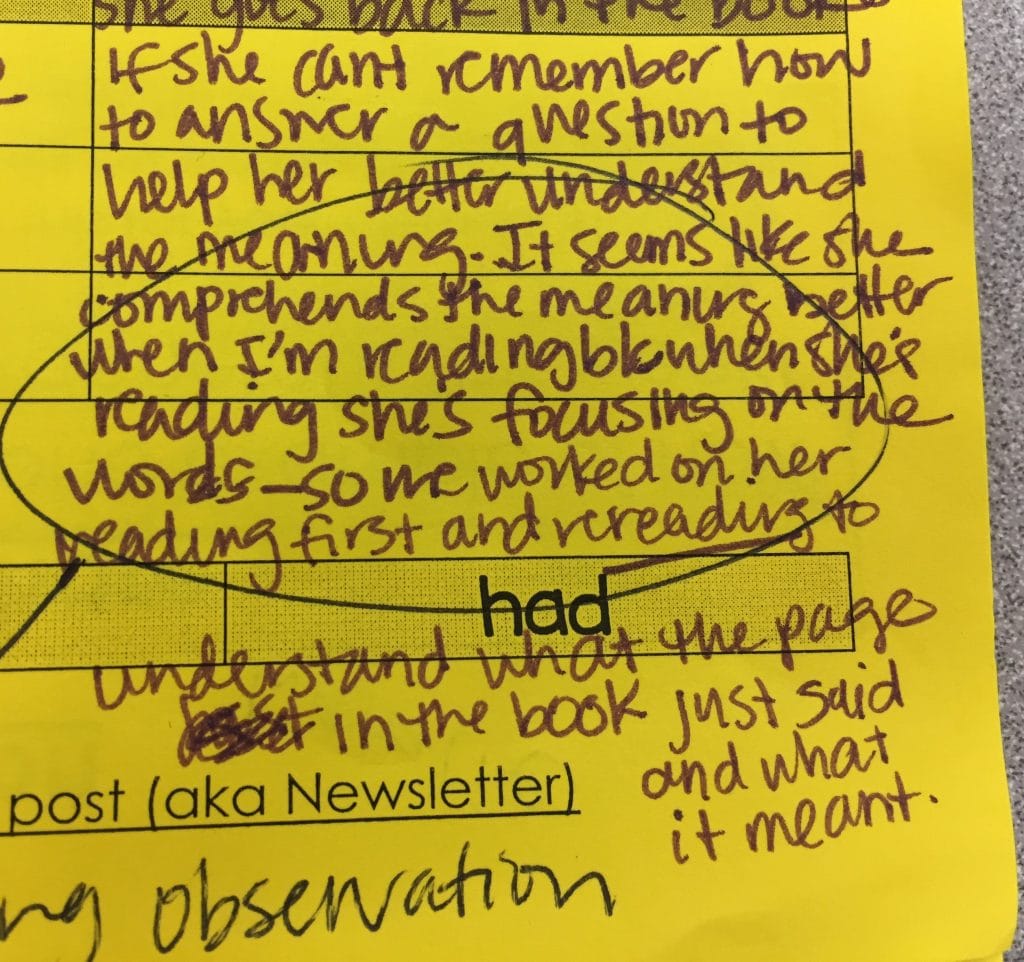 Fine Artists – Vincent Van Gogh
This week Mrs. Black came in to teach the students about our featured Artist…Vincent Van Gogh. The focus was on making a landscape picture along with learning about warm and cool colors. She read them a book on Vincent Van Gogh which featured some of his works. On Wednesday we all went to the Fine Artist room to create our own landscape. Here' s few pictures from our experience. Continue to speak with your child about the warm and cool colors …they used warm colors for the sky and cool colors for the land.
Character Education  – Forgiveness
Also this week, Mrs. Chou came in to teach our students about forgiveness. She read them a story about 2 girls that were playing. One girl took the ball from another girl because she wanted to play with it. The focus of the story was on the girl who had the ball taken away from her as she was the one who had the choice of forgiving her friend or not. This concept is one we will continue to work on during those times we need to ask for forgiveness when we have done something hurtful or truly forgiving a friend if or when they might hurt us. This is challenging and sometimes can take time.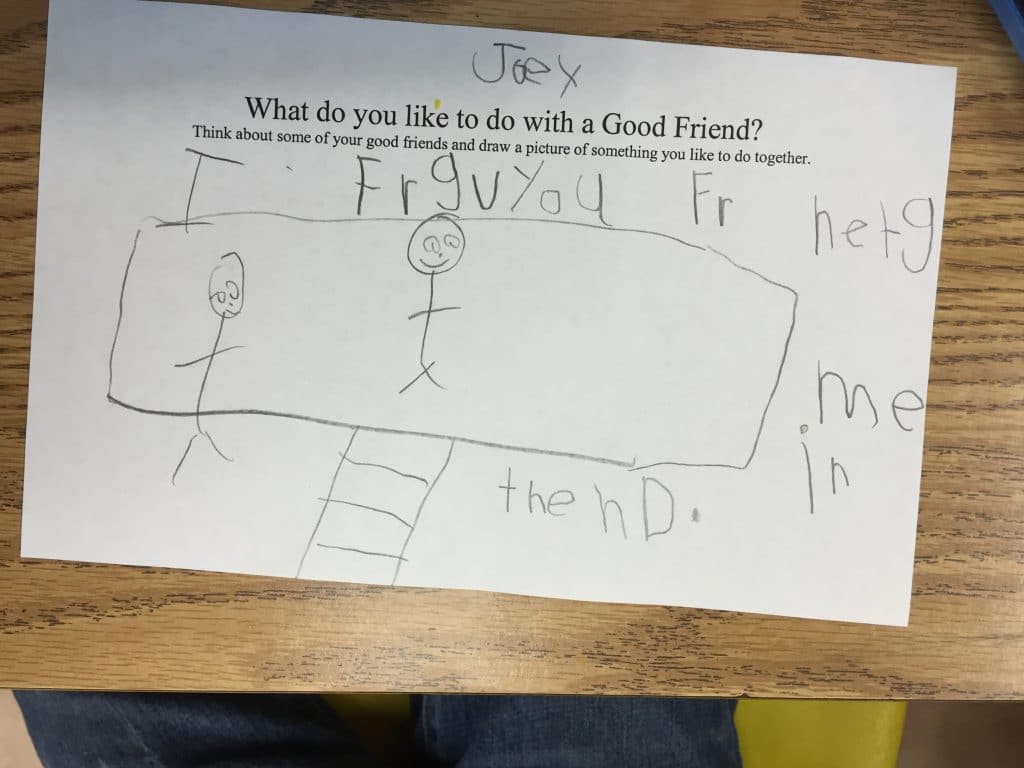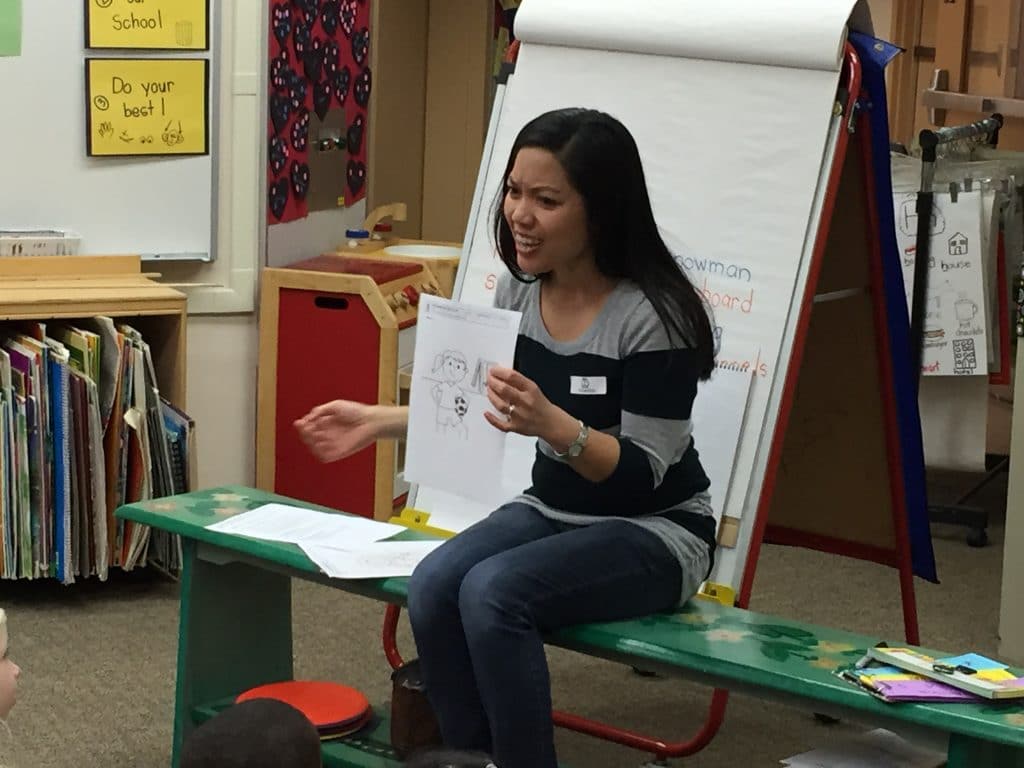 Parent Grit Classes!
These are a set of classes that Mrs. Sloan set up with a lady named Susan Wais regarding building a "Growth Mindset" in your student! I WISH I could join you all so I even have a 206 note-taker bringing this information to help me in my own parenting and teaching. One of our own class parents says these classes have been amazing and that it has changed the way she reacts and responds to her child! If you didn't sign up, Mrs. Sloan says you can still join in. There are 2 classes left! Check out the dates below!
Character Strengths – Feb. 9

ABC's of Resilience – Feb. 16
Shade Structure Ceremony
Thursday of this week, our entire school went out to the large playground to watch the Ribbon Cutting Ceremony for our new shade structure. The choir sang to celebrate the occasion and student speakers from the older grades read some pieces they had written for their gratefulness for the structures. Our students will be using these from 1st grade – 5th grade. These structures were generously provided/paid for by Wells Fargo and our own AFP. These  will help students to have a place to retreat on those very warm days of our school year.
New Technology Academy
Our old computer lab is transforming into "The Technology Academy." Ms. Martin will be teaching after school workshops (coming soon) for TK – 5th grade. She has started some basic coding with her students in other grades and this week, we got to give it a try! See the pics below!
Run Club Achievements!
A friend in our class got a new ribbon for Run Club this week! She has run 300 laps so far this year and is still going! She'll receive a medal at the end of the year at the Run Club Awards! Applaud her as this is a difficult achievement to accomplish!
The Great Kindness Challenge!
Make KINDNESS your superpower! We had some students bring their Kindness papers back to discuss the multiple ways they were kind this week. If you still have yours, continue to practice showing kindness to the community around you! If you turned yours in, we stamped and returned them so students could continue to show ways of kindness as they desired! Great job 206!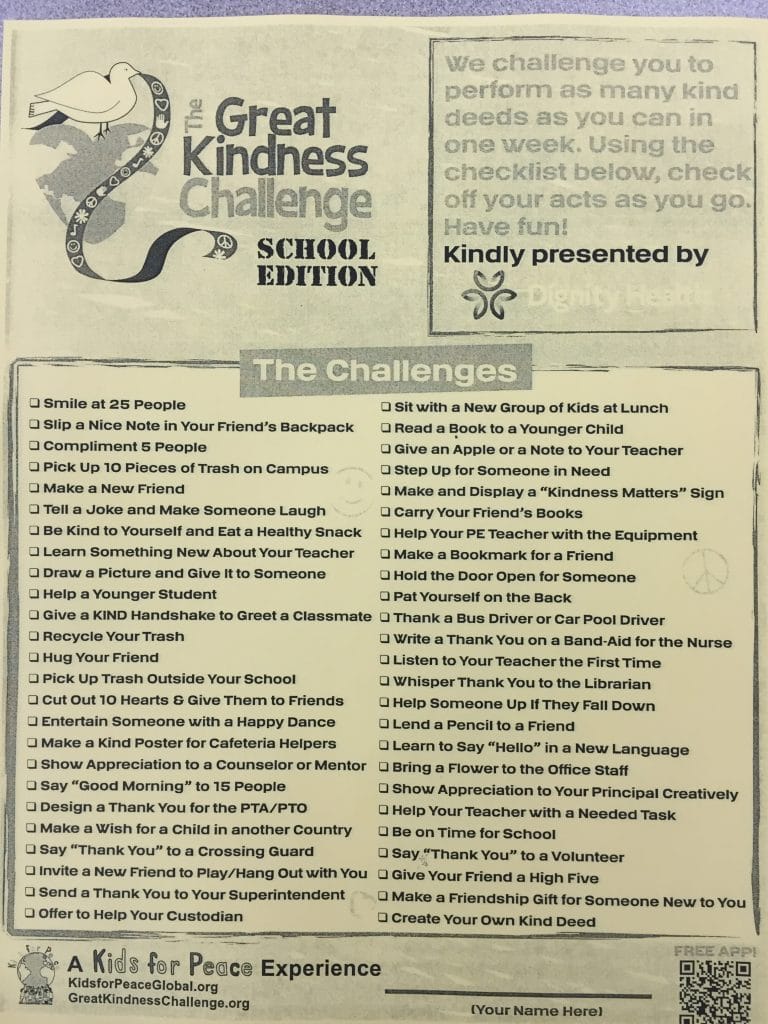 This Week's Star!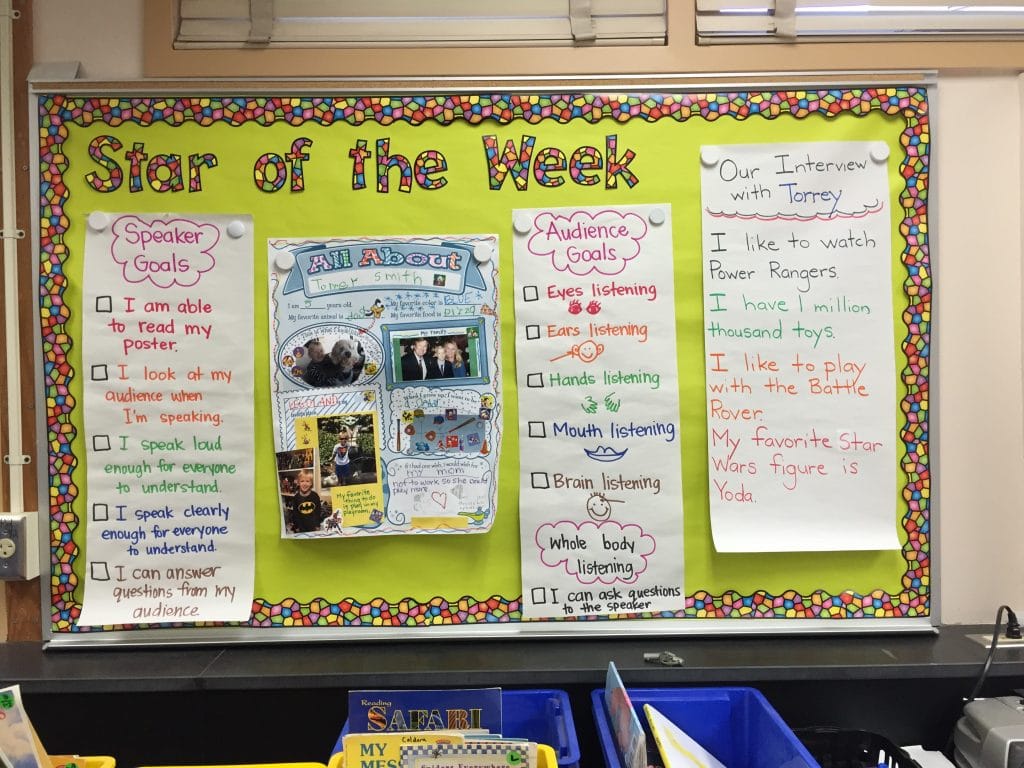 This past week in…
Math – This week, we acted out addition problems as well as used manipulatives to show addition problems. One practices we have worked on when adding together 2 simple numbers is: 

Say the big number, and count on the smaller number

. For example, in 5 + 2…"Five….six, seven." Try practicing this at home using a die and some pieces of pasta. Counting on from different numbers is a great skill to practice and improve on.
Writing – At this point in the year, many of our students know most of their letters and sounds. If you student has started to do this by now, we are greatly working on putting these sounds together by saying/stretching the words we want to write. For example if you wanted to write "bed," we tug on the sound /b/–then write down "b." Next we would say /b/, and tub on the sound /e/ — and write down "e." Next, we would stretch to the last sound, /b/ /e/, and tug on /d/ and write down "d." In early writing I encourage them to write what they hear as they may not hear all the sounds in the middle. This is perfectly fine. Once they figure out this code of saying, hearing and writing, they can write anything they wish write!
Letter Pp! This consonant sound is familiar to our students. They had an easy time coming up with many words that start with the /p/ sound. Now that most of our students know their letters and sounds practice having them write phonetically! See up above in "Writing."
Upcoming Events
Father Daughter Dance –  This Friday, February 5th
Valentine's Celebration – Thursday, February 12th
NO SCHOOL –

Friday, February 12th

AND

Monday, February 15th

100th Day of School – Friday, February 19th
See Calendar Dates Page on our website to see important dates for this year!  https://www.linneamiller.com/calendar-dates/
A Look at our Week Ahead
Monday – 2/1
Volunteers: Shiho Brenner
Tuesday – 2/2
Volunteers: Stacy McMullan
Groundhog DAY!
TK/K PLC collaboration day – Mrs. Leatherwood will be present that morning.
Wednesday – 2/3
Volunteers: Jeanne Smith, Megan McGarry
Thursday – 2/4
Technology Academy with Mrs. Martin
Lunch Only day at 11:35 pm (eat a BIG breakfast)
Minimum Day, whole school dismisses at 12:30pm (dismissal in 206)
Volunteers: Kelly Murphy
Friday – 2/5
Father Daughter Dance
Music with Mr. Waczek – 8:50 am
Volunteers: Karrie Yi,  Nikki Green