Heart Goals for Room 206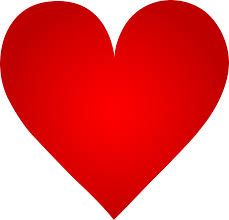 Our class is on a journey of giving to others in need and recognizing all that others go without! This page is to inspire others to give and to motivate ourselves if we ever forget the reason or importance of giving! It is also to celebrate the act of kindness and awareness being instilled in these little hearts!
Thank you for taking the time to read this and having conversations with your child about giving!
Meals for Mexico (December)
There are many people in our neighboring country that barely have enough food to survive. As the cold winter approaches, we try to stock them up on food for their families. This is a fun and great way to help and raise awareness for those around the world who are hungry!
To participate:
Get a Quart-sized Ziploc bag (or make more than 1 bag)
Decorate the Ziploc with permanent markers (optional, but fun)
Fill the Ziploc with a bag/box of rice, beans, or any legumes
Invite a neighbor or friend to do the same and bring their bag to 206 for them.
This is such an easy way to feed a family in need. One bag makes a whole meal for a family! This is always an eye-opener for students!
This act of giving was completed in December and was a huge hit! We brought 144 bags to deliver! 

Kindness Week (January)
In January, we celebrated a state-wide, district-wide, school-wide Kindness week! We were honored to be a part of this effort and awareness! We had great discussions and applications about how to give invitations to others to join us and be included. Our focus continues to be around giving and using words of love to be inclusive!
100 Coins for Generosity! (February)
Through the month of February, we will collect 100 coins to give to the San Diego Food Bank.
Generosity Bags (March)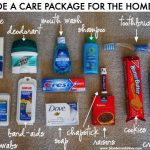 This heart goal is close to my heart. In college, I went downtown with a small group every Tuesday to feed, give, and talk with a San Diego Homeless community! It was an amazing outreach which brought great awareness and great friendships as we connected with many of the same people each week! 
During the month of March, we will collect Generosity Bags to give to those who don't have a home! These bags contain many items that are a luxury and a gift if you are living without a place to call home. This heart goal is an opportunity to have some great and powerful discussions in your family about how there are so many different needs in our world. Our choice to be generous with our time and resources can make all the difference to one person.
A Reason For Hope – Human Impact (April/May)
How we can make a difference in climate change on our earth! Building awareness for human impact. Last year, through our STEAM unit we learned the many ways we as humans impact the planet. We also spent time learning how we can make a positive impact on the planet by how we live. Through this unit, we developed a Public Service Announcement (PSA) for our school to make a day of change and hopefully build a longer-lasting awareness in the homes of our school community.
This year we will continue our learning and think about a new way to build awareness and make a positive Human Impact in our community and on our Earth!
Songs and Smiles for Seniors (April)
This spring we will visit a senior center to bring some songs and smiles to senior residents. This was a fantastic and wonderful experience and will bring some tears to your eyes!
Rainbows to Rady's (May/June)
Giving Smiles!This giving is a realization of all those kids at Rady's Hospital (in the Cancer Floor) who are very sick. Many of them have long stays at Hotel Rady's for a month at a time while they receive treatments and are constantly monitored for improvement! We know this can be so challenging and difficult for kids, parents and their siblings. After speaking with a mother of one child on this floor, she suggests that Rainbows would be a great way to bring smiles to the children on the floor!
Have a Sending Summer
What could you send to someone this summer that might bring a smile or bring joy in a time of sorrow? Drop someone off at a doorstep/mailbox or deliver it through the post office. Take some time to send a smile this summer!
*Consider sending it anonymously! We call those AAK's…Anonymous Acts of Kindness!