Welcome to Week 14! 
Happy Holidays Room 206! We're missing you, and can't wait to see you all in a few days! We hope you had a great break resting, playing, and having a fantastic time with your loved ones!
Happy Holidays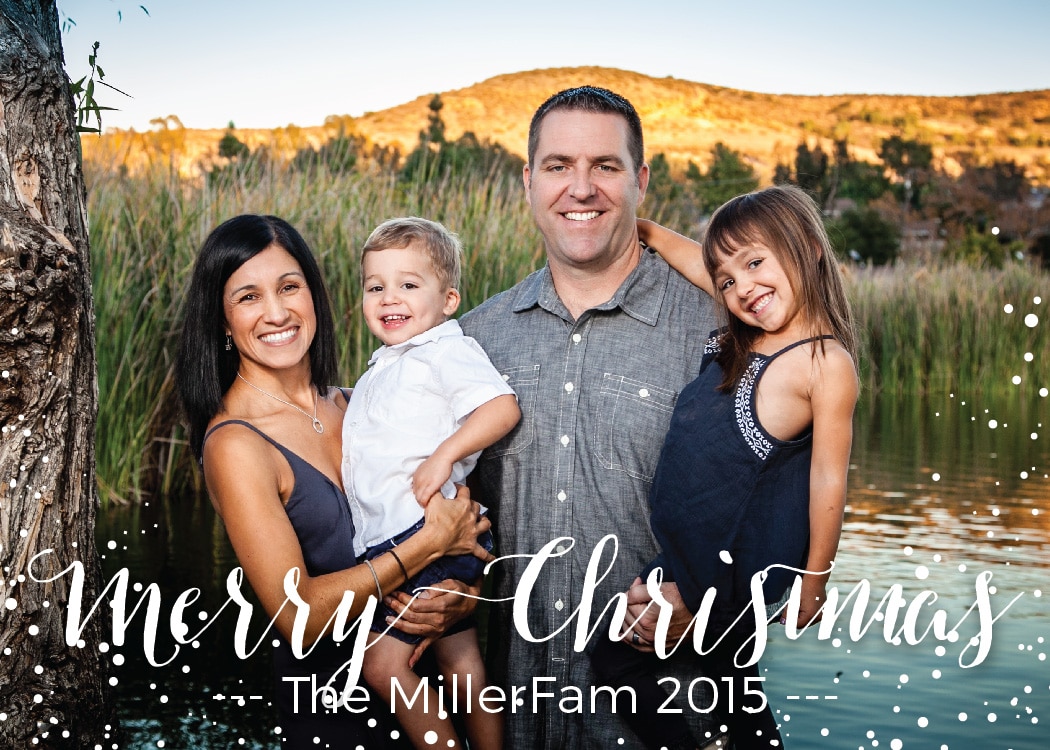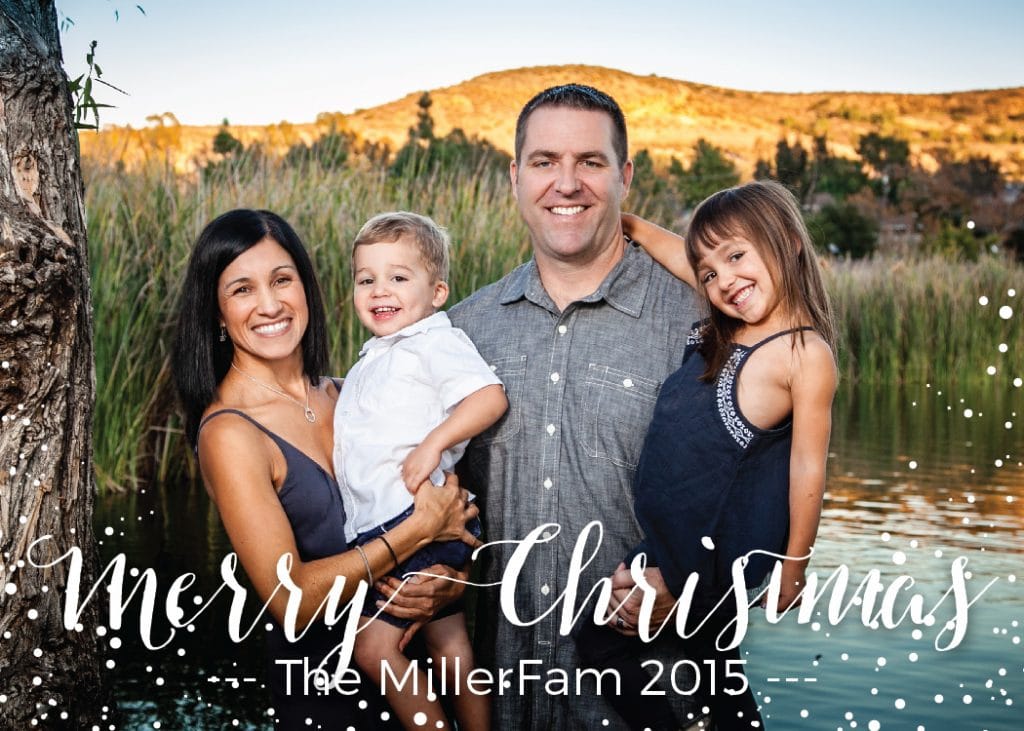 206 Winter Celebration
Thank you all who came out to help and participate in our Winter Celebration! We had so much fun!
We started with a fun and silly Read Aloud!…Snowmen at Night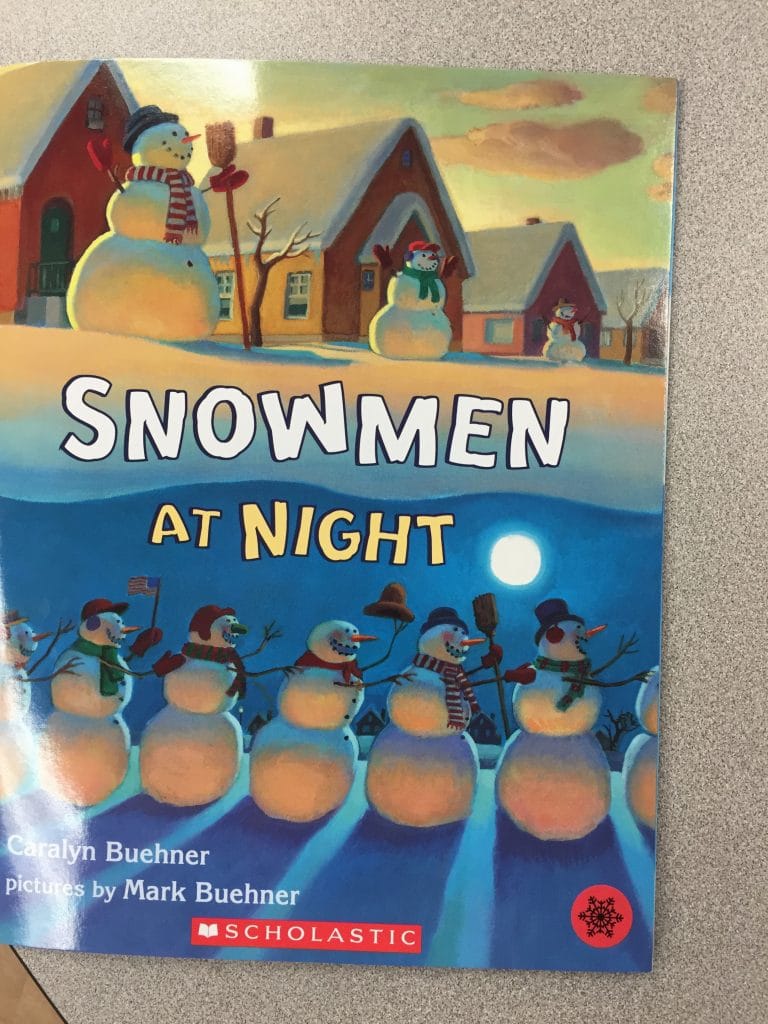 Then the students made their own paper plate Snowmen
Finally the students decorated and ate cookies along with a small cup of warm cocoa (with marshmallows).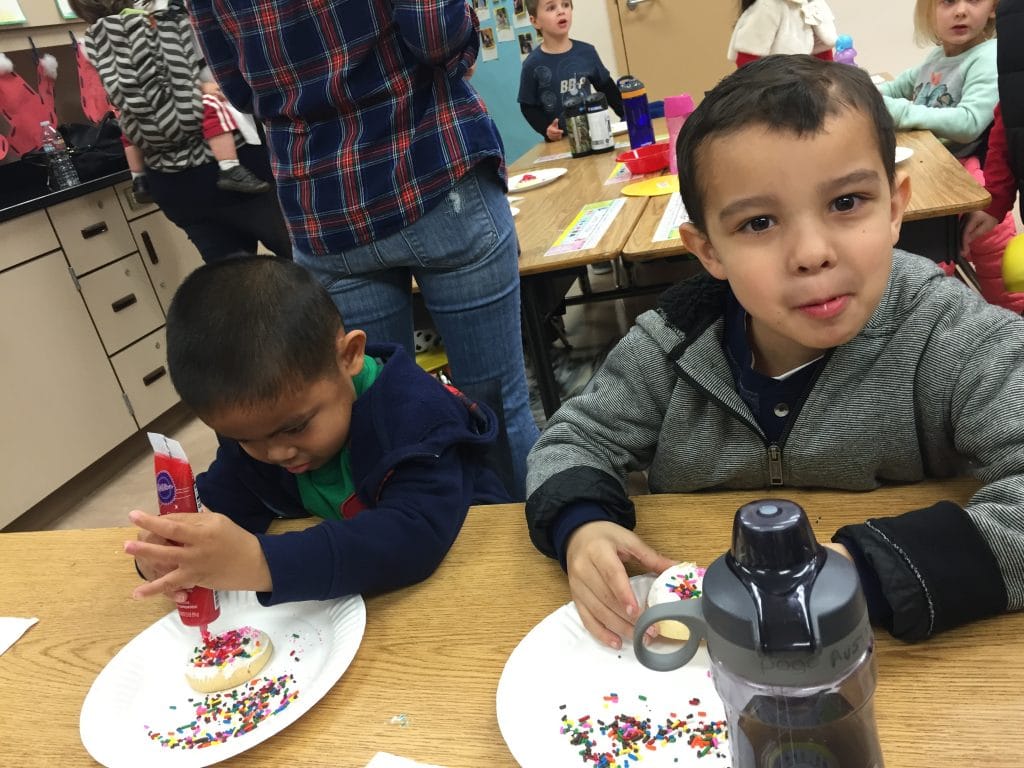 Caroling at EBS?
The Friday before vacation, Mr. Waczek and the EBS Choir came by caroling to the students in class!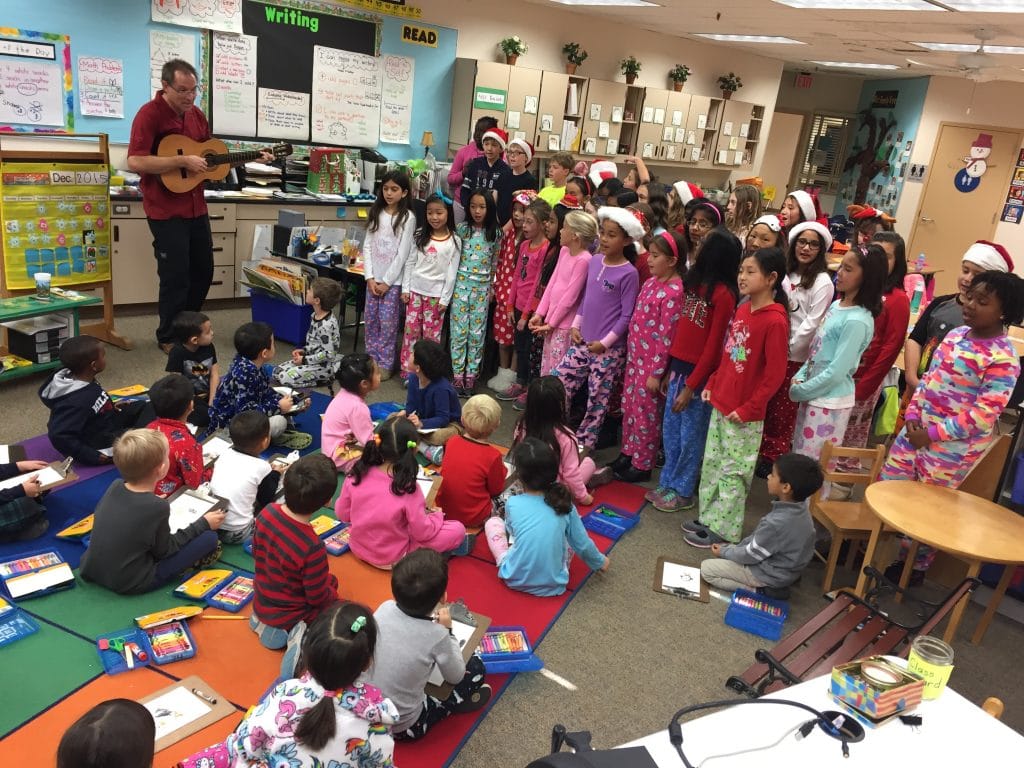 Fine Artists
The students had a Fine Artists (FA) last week. Megan McGarry read the students a book and then in the Fine Artists room, the FA team helped the students to create a new masterpiece!
RAZkids
Hopefully you have been able to go on a couple times for some vacation reading! My own TKer has been using her RAZkids to log in, listen, read and check comprehension during our break! This week Austin, Danielle, Dyllan, Emma, Hayden, were on RAZkids this past week and each listened to the books, read the books and took their quizzes! Great work and good reading practice! Make sure you are doing the quizzes as well… feel free to have your child peek back on the text as needed using the icons at the top of the page.
If your child hasn't been going on, this next week is a great time to get started!
Here's the link again to the Resource/Links page that gives the directions.
"We Have Heart" Update!
206 Rocks! I never dreamed we'd collect this many meals! This past week we packed up all the meals (thank you volunteers for helping the students to decorate and fill the bags! These will be delivered over the break and will feed many families! Thank you for your generosity and for your family's help to share with those who go without!
In addition Megan McGarry read about a little girl named Sayfre who had lost her family in fire and was significantly burned herself. She told her aunt that this Christmas all she wanted was Christmas cards to fill up her card-holding tree. Our awesome 206 class each stepped up to the plate to contribute to give Safyre cards for Christmas this year!
Look out for our New Year Heart Activity!
Meals for Mexico (1 bag = 1 Meal for a family)
Rainbows for Rady's (Differently decorated Rainbows for Cancer Patients)
Tributes to Troops (Cards to send out to deployed troops)
Smiles for Safyre (cards)
Photo: Students surrounding the many meals bagged for families in Mexico!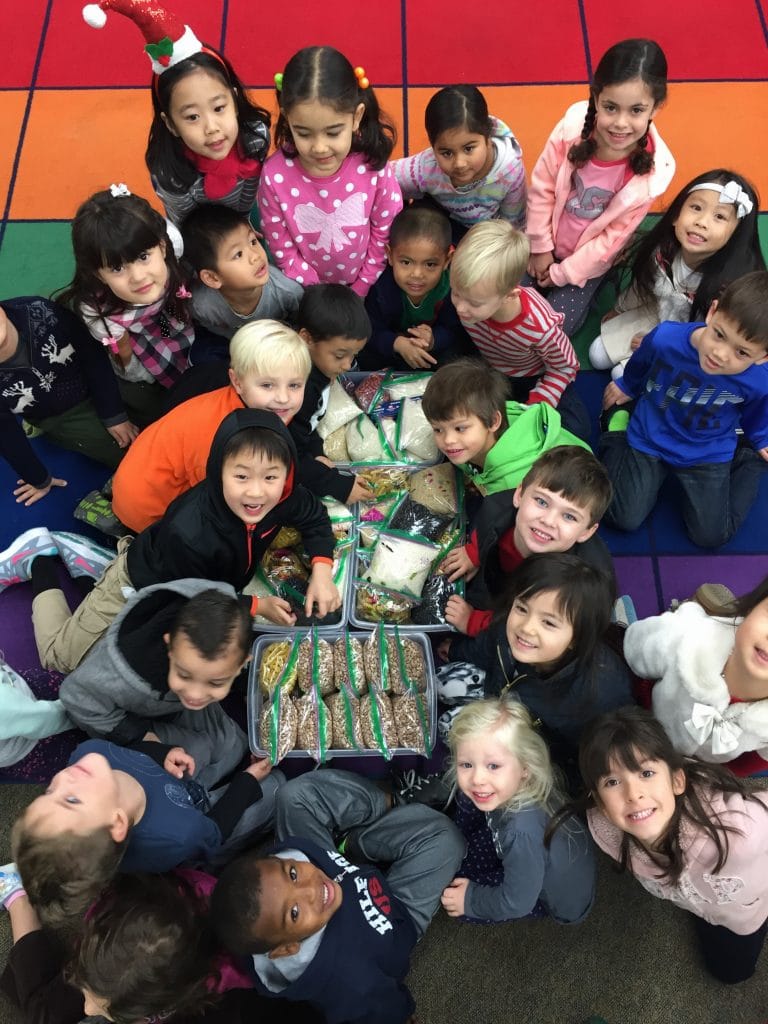 Upcoming Events
January 2016
Mother Son Bowling – January 9th
Penguin Parade (site parade… families welcome!) – Friday, January 15th
Martin Luther King Holiday – Monday, January 18th
A Look at our Week Ahead
Monday – 1/4
Volunteers: Shiho Brenner, Phyllis Chan
First Day Back
Tuesday – 1/5
Volunteers: Stacy McMullan, Deb Marich
Wednesday – 1/6
Volunteers: Megan McGarry, Jeannie Smith, Nikki Green
Thursday – 1/7
Computer Lab with Mrs. Martin
Lunch Only day at 11:35 pm (eat a BIG breakfast)
Minimum Day, whole school dismisses at 12:30pm (dismissal in 206)
Volunteers: Ann Tran, Kelly Murphy
Friday – 1/8
Music with Mr. Waczek – 8:50 am
Volunteers: Karrie Yi, Sharon Elbaz, Leng-Tang Ritchie