Welcome to Week 8! This post includes:   •Super Pledge Update  •Book Worm Stickers  •206 Halloween Celebration  •Sight Words  •Fall Food Drive  •Generosity   •Scripps Ranch Farmers Market   •Volunteer Badges   • This Past Week's Color ORANGE   •Math Graph    •This Week's Curriculum   •Future Dates   •The Week Ahead
Our weekly blog post is to inform you, update you and share the school world of your Transitional Kindergartner! Feel free to give feedback or ask questions.
Super Pledge Update!
The Super Pledge ended this week and we got in 100% of our envelopes! Hooray! Thank you for all your participation and effort to get them all in!
BookWorm Stickers
If you are curious which stickers work well for building your bookworm at home, I'm attaching a link to show an example. You can buy these at Staples, Office Depot, Amazon, and often you can find a small pack at CVS/Walgreens in the Office Supply aisle. If you have any more questions, please let me know. (These stickers can also be used for the "Dot Cards" that were in last week's blog for Math Practice). As you start to fill up your worm, send us a pic by emailing it to Mrs. Miller to share with the class. The kids love these and it really helps with motivation!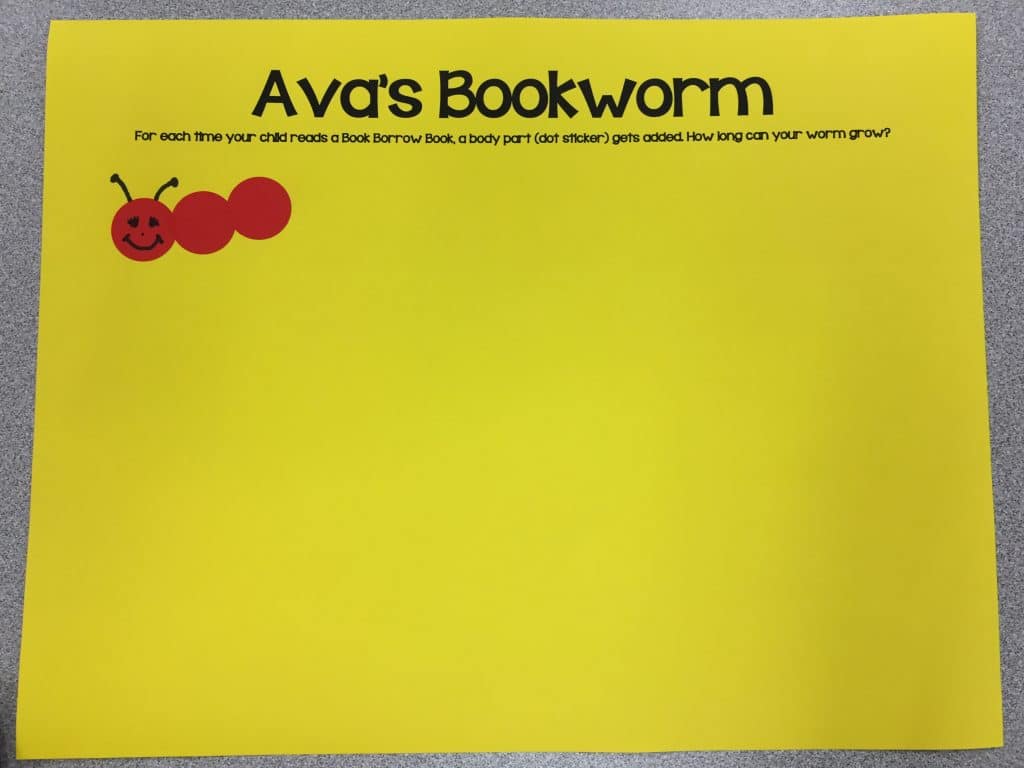 206 Halloween Celebration!
What a time we had! A HUGE thanks to all the parents that worked to create this day and all its activities! Wow…it was evident the prep work that went into this! The kids had such a great time and everything ran super smooth! Our stations included:
Halloween Bingo
Create a Witch Craft
Ghostly Bean Bag Toss
Make a Mask
Pin the eye on the Monster
And some yummy cookies and goody bags to take home!
Thank you so much…it is clear what an amazing village we have! Check out the pics below! (check out the amazing group of parents all color coordinated!)
Sight Words
Last week I sent home a game and review list of all the words we have done so far. These words will be the glue to help support your child in their reading. We always drive our reading by meaning and what makes sense, and these little words connect the ideas. As your child begins to grow their sight word foundation, you will continue to reading progress. We started the year out with 1-sight word a week, to help students ease into the transition of school, now that we are in full swing we will shortly be adding 1-2 more words per week to help increase your child's sight words base in support of their reading. Continue to the play "My Pile, Your Pile." I got some good responses from some of you regarding the game. Most kids love this game and it helps their retention of the word.
I'm attaching the whole list of sight words here for those of you that want to look ahead or review on a regular basis. Don't feel the need to rush your student, but I know some kids/parents would like to add some new words to their collection. This list will also be downloadable on the Resources Page of the website at any time. Also, this document has the words in a "sight word card" format. So if you want to print on heavier paper, you can turn these into sight word cards for the My Pile, Your Pile game.
Please let me know if you have any questions.  (we learn them in the same order as the list)
Fall Food Drive
Your child received a flyer for the school's Fall Food Drive this week. The food drive runs from November 2 – November 13. We spoke about this a little and the kids were very interested in helping others who have less than us. Look in your pantry and cupboards and see if you have anything to bring or go purchase some items at the store. Be sure to have the conversation with your child about what you are doing and why.
Room 206 has heart! We have had a lot of conversations about generosity (see below) and hope to create some more class opportunities to understand the world around us and to give to others!  See the flyer below!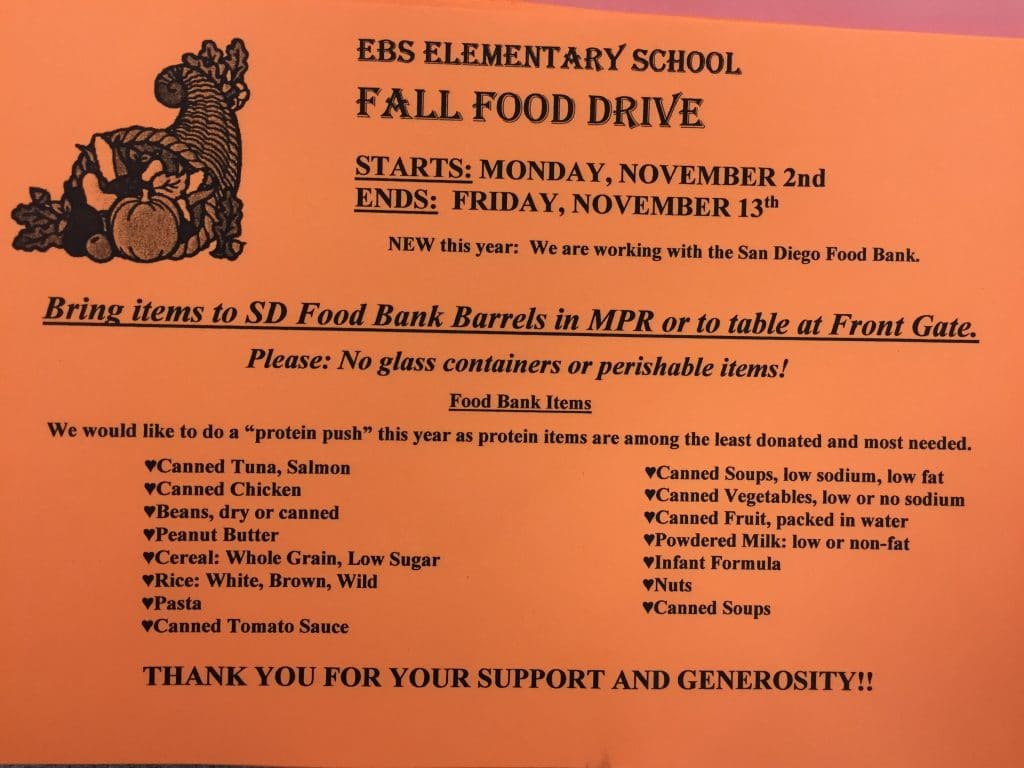 Generosity!
We have definitely been talking about our Character Ed. word this month! Hopefully you've heard about it at home. We have worked hard (it can be a struggle when you're 5 or almost 5 years old to give to others especially when it is giving to others before yourself). This can be done! Every time we hear of someone using generosity in our class, we highlight the moment and share how they've been generous! We attach this word to the motion of putting both hands up near your chest and then pushing them down to show a motion of giving. Continue to use this word in your home and praise the moments you hear generosity (ie…You let your brother go first…amazing generosity!, I just heard you say they could have the extra piece….Fantastic generosity!) – Can I tell you how amazing these kids are!!!
Scripps Ranch Farmer's Market
Did you know that EBS receives proceeds from the Scripps Ranch Farmer's Market?? Besides this being such an amazing Farmer's Market it is also supports our school! If you haven't been able to check it out yet, stop by one Saturday morning. A flyer went home a week or two ago. See the link here! http://srfm.org/
Volunteers Badges/Picture Day
If you are a regular volunteer and would like and EBS Volunteer/Visitor Badge so that you don't need a sticker each time you come in, make sure you stop in on October 10 (make up picture day) and get your photo taken!
I know I write this every week, but I just need to say again how grateful we are for all the helping hands in our class! It makes such a difference to the kids and makes such an impact on instruction!
This Past Week's Color – 
Orange
We had another great color week! The student's dressed in BLACK on Thursday and had a yummy black snack (Oreos)! Check out our color picture! Next week will be PURPLE!
Ask your child about the likely new ORANGE snack from this week…a persimmon! We tried a Jiro Persimmon and I think every child at least tried it (Woot Woot for bravery), but had the option to toss it if they didn't like it…I think most of them liked it! Its a favorite of mine!
Math Graph
We played this game to practice graphs and to practice number recognition this week. We had some extra copies so I will be sending a copy home for you each to practice with at home. This is not required and does NOT need to be returned. Just have a good time!
Materials Needed to Play: Dice and a crayon
Objective: The first number to get to the bottom wins (you are not playing your child rather its a race agains the numbers trying to beat each other…you and your child are a team)
How to Play: Take turns rolling the dice. Whatever number is landed on, color in that rectangular box. Continue to repeat this as you take turns. The number to reach the bottom first wins! Simple and short, but a lot of fun!
See a picture of the game that will go home here!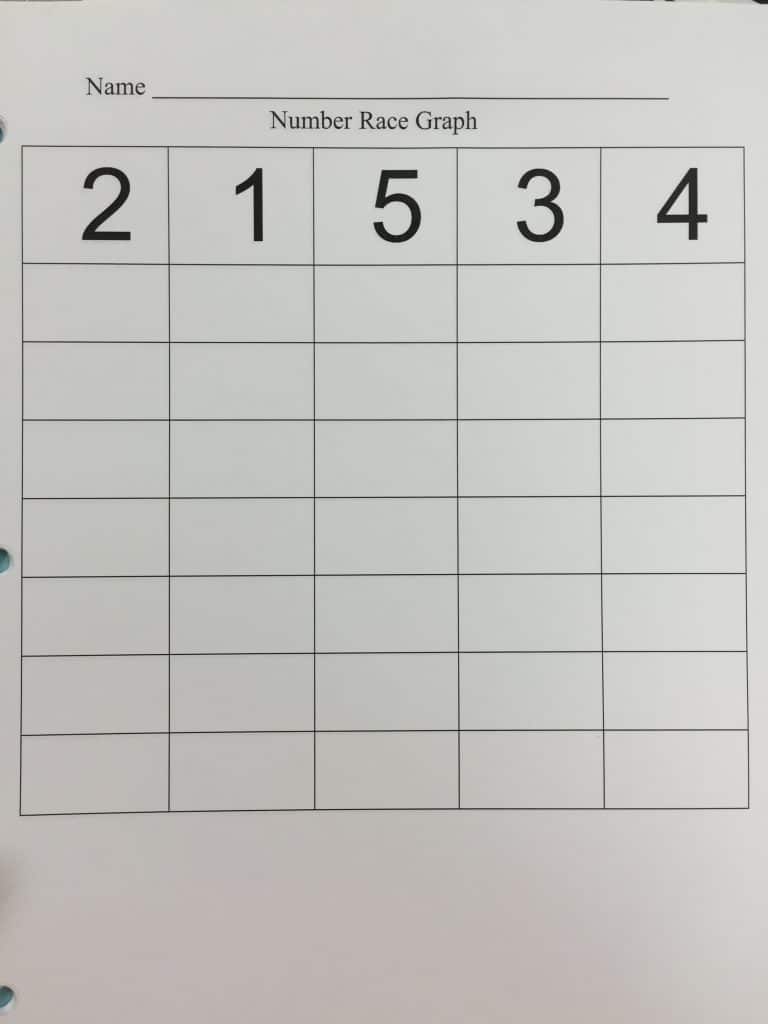 This past week in…
Math – This week we worked on finishing up Math Concept 2  and math assessments. Students practiced in partnerships building numbers to 5, counting up to 5 objects, graphing 5 and

parts that make 5

. Next week, we'll transition into Concept 3, Numbers 6-10.
Writing Workshop – In Writer's Workshop we highlighted two main points! We spent time learning and trying out Revision! In our beginning understanding of Revision that meant making our piece better. At this point, we spoke about what we could add to make the piece better…such as pictures, labels, words, etc. We tried to share our story with our writing partner to ask them what we could add to make the piece more clear and understandable. We also spent some time on STRETCHING words out to write what we wanted. This was a big day for many as many say…"I don't know how to write words." This was a great awakening for some that they could write a label or word, simply by saying the word super slow and writing down what they could hear each time. For example, one student was writing Sarah. He said, "Ssssss-arah" the first time and said he heard an "S," so he wrote down "S." He said the word again to hear what was next and said, "Sarrrrrrrrah." This time he wrote down an "r." He said he couldn't hear anything else, so he wrote "Sr" for Sarah. We applauded this greatly  as now his writers knew who the person in his story was! Encourage your child to write (grocery lists, birthday cards, labels in pictures) by saying the sounds they hear. It takes some time and "trying and trying," but you will see their independence in writing take off this way. Try to encourage them to stretch and jump in only if need so they don't depend on you stretching for them.
Sight Word Practice: I, at, the, is, to, it, go
Letter Tt – This letter has one straightforward sound. It is also easier to write as it is made up of lines. We enjoyed reading our book about Tt and coming up with words we could think of that started with the /t/ sound. How many /t/ things can you find on your drive/walk home?
Art – Mrs. Hickson, taught the students 5 little pumpkins poem and had the students make a take-home art piece to go along with this. They brought these home on Monday! So cute!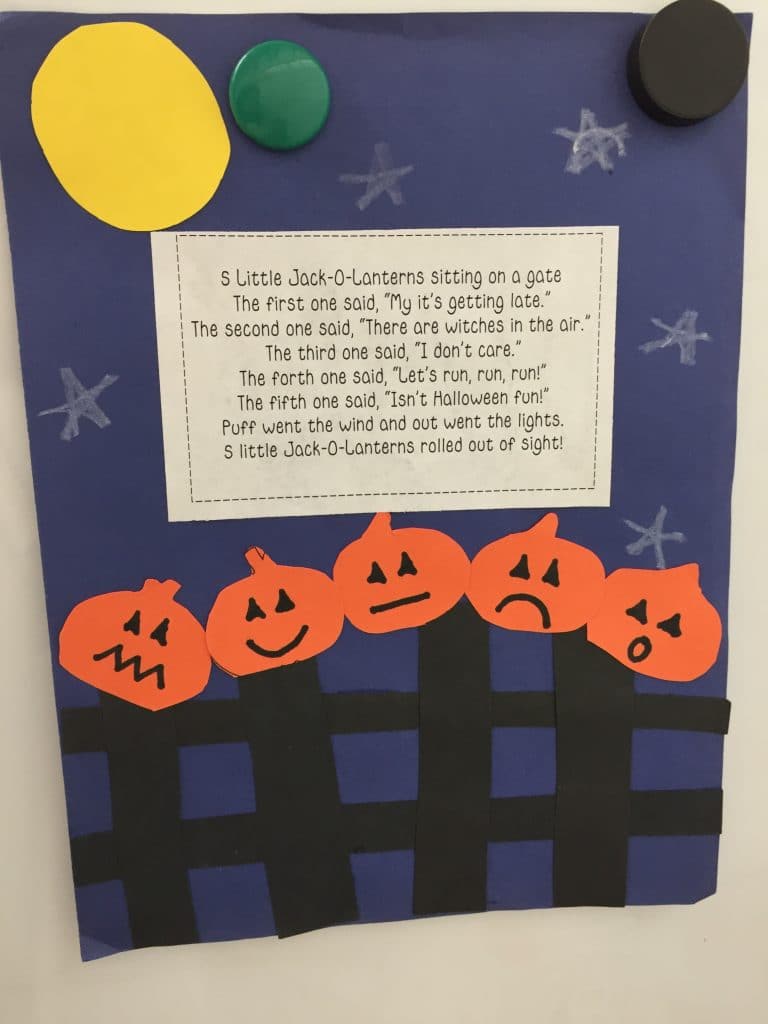 Upcoming Events
Mark your calendars…..
Picture Make-Up Day (for Volunteers Badges too) on 11/10/15
Panda Express Family Night Out to Support EBS on 11/12/15    Panda Express Flyer
EBS Scholastic Book Fair!!! (in addition…Night Event on 11/19)
Grandparents Day at EBS – 11/20/15
See Calendar Dates Page on our website to see important dates for this year!
A Look at our Week Ahead
Monday – 11/2
Start of ORANGE week!

Volunteers

: Shiho Brenner, Phyllis Chan
Tuesday – 11/3
AFP Meeting at 6:30 pm
PLC morning meeting with TK/K teachers
Volunteers: Stacy McMullan
Wednesday – 11/4
Volunteer: Megan McGarry, Jeannie Smith
Thursday – 11/5
Wear PURPLE and have an PURPLE Snack!
Mrs. Hickson and Mrs. Miller will be present that morning.
Computer Lab with Mrs. Martin at 11:05 am.
Lunch Only day at 11:35 pm (eat a BIG breakfast)
Minimum Day, whole school dismisses at 12:30pm (dismissal in 206)
Volunteers:  Ann Tran-Lien, Kelly Murphy
Friday – 11/6
Music with Mr. Waczek – 8:50 am
Volunteers: Monica Rashidian