Character Education Lesson – Amy Ju (RESPECT)
Mrs. Amy Ju came in to speak with our class about Respect. It was a fantastic lesson of using respect in the words we say to others. Mrs. Ju spoke with them about respect and then had them make a bookmark. The kids thought they were just making a regular bookmark as a craft, but Mrs. Ju used an analogy to explain to them that glue they were using to make the bookmark was like the words we say to others.  When we say words to others, if we use unkind words, they stick like glue and we are unable to take them back. On the contrary, if you use respectful words they are often remembered and noted. Mrs. Ju then read them a book about respect. We will continue to use this language and practice using respectful words. You can use these words in your home too, to strengthen their understanding respect and the power of our words!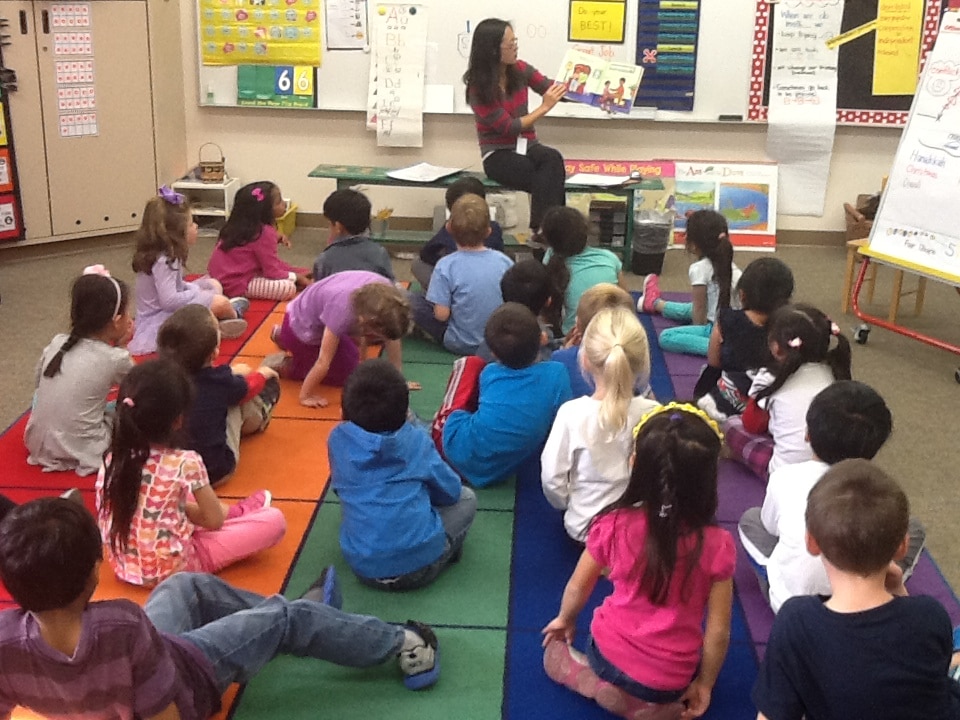 Kids Against Hunger
Our Kids Against Hunger box was collected this past week. Room 206 brought in $17.11. As a school EBS has collected $685.26. the goal is to raise $7500 as a school over this year. Our box is back in our room and has already had some contributions. We have used this opportunity to speak about others in this world that are not as fortunate as we are in that we have clean water in our faucets, and a roof over our head and all our daily needs met. This has spurred on some great conversations. Thank you for your contributions and for using this opportunity to share with children about gratitude and generosity!
NonFiction Intro
We started our first nonfiction unit this year. We spoke about how stories are Fiction. We thought about all the things that stories have. (See photo of chart below) In addition, we used that conversation as a springboard to discuss how nonfiction isn't about characters or stories, but rather a way to give us information about our world. We are starting to look at text features (such as photographs, titles and bold print) and thinking about how they help us in understanding nonfiction texts. If you mainly read fiction at home, start to expand your home reading to both fiction and nonfiction book at home.You can still ask questions such as, "What is this all about?," as you discuss the information in the text. Many students love nonfiction as their curiosity is so intrigued. Note about NonFiction: Over 85% of the reading we do as adults (on a daily basis) is Non Fiction and yet often in school students read a majority of fiction. We will be working to make more of our reading in class and home nonfiction. Fiction texts can be difficult as there is interpretation and inferencing, but it is equally important that as readers we are well versed in our reading of the various types of Non-Fiction.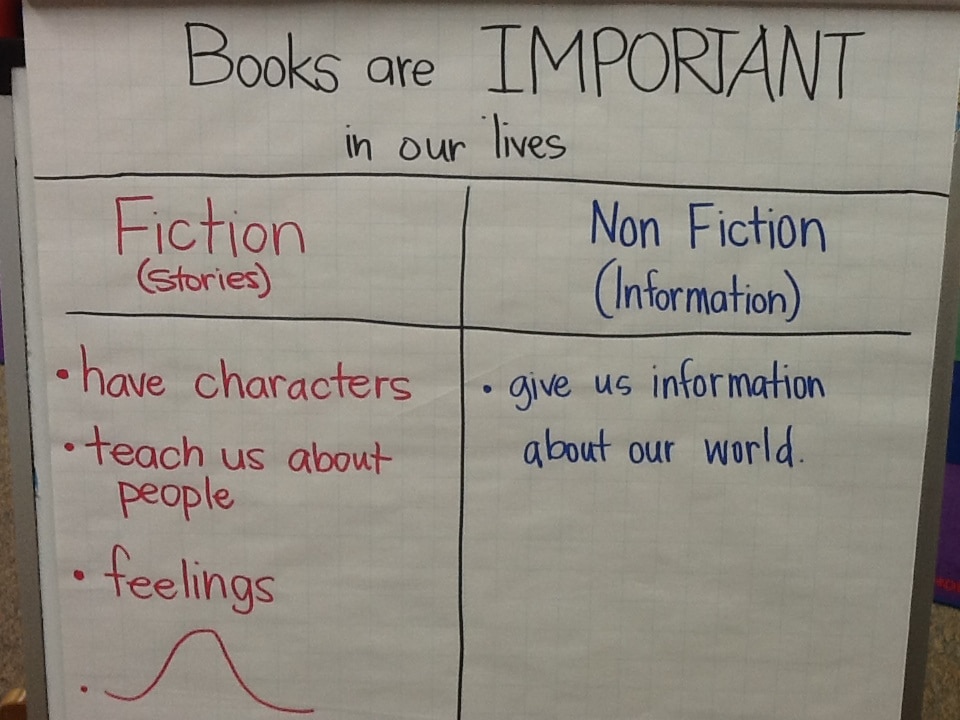 Holiday Learning
We have spent this month learning about many different traditions and holidays from different cultures and religions. We've learned about Hannukah, Kwanzaa, Christmas so far. This coming week we will learn about Diwali and Ramadan/Eid. You can ask your little learner what they have learned and their understanding that many people!

Winter Celebration for 206
Don't forget this week is our Winter Celebration! RSVP to Megan Brenk if you haven't already (mbrenk@gmail.com) so we can prepare for every guest!
When

: Friday, December 19, 2014 (EBS Minimum Day/Pajama Day)

Where

: Room 206

What

: 206 Winter Celebration (story, craft, writing, and snack)

Who

: 206 Students and cleared family members 

Time

: 10:30 – 11:30 a.m.
Winter Vacation
As it will be fantastic for us all to be with our families for the holidays, you and your sweet children will be greatly missed! Enjoy this time…take time to do all the things we don't have time for during the busy weeks! Tell your loved ones how much you value and care about them and smile…a lot! Soak it all in!
This will be our last week of homework until 2015 as we will not have any homework over the break. Make it count!
School will resume on Monday, January 5, 2015
Survey for this week
What is the best way you can give to others? (with Kindergartners we worked on orally answering in a complete sentence). Take a peek as what you little cutie said in response to our question.
Monday – 12/15
PE with Mrs. Blower…wear Tennis Shoes!
Return Book Borrow Bags (No books will go home this week)
Tuesday – 12/16
Wednesday – 12/17
Library Visit at 12:30 – NO CHECKOUT…storytime ONLY. 

(TK dismissal at 12:45 in the library)

Computer Lab
Thursday – 12/18
Minimum Day (dismissal at 12:30)
Mission Federal Credit Union at School for deposits!
Friday – 12/19
Minimum Day (dismissal at 12:30)
Homework/Reading Log Due (5 days of reading minimum)
No Run Club for K Students (Due to minimum day schedule)
Winter Celebration 10:30 – 11:30
Winter Break starts (December 20 – January 4)