School Resumes on Monday, January 5, 2015
Have a great holiday and vacation!
206 Winter Celebration
Friday of this week was full of festivity! This was a school-wide Pajama Day! In addition to wearing our sleeping attire, we had our Winter Celebration. At our celebration we sang, Frosty the Snowman, read Snowmen at Night, and wrote about what we think our Snowmen would do at night. After writing, we made a snowman sticker craft and had a snack with our families! Thank you for joining us!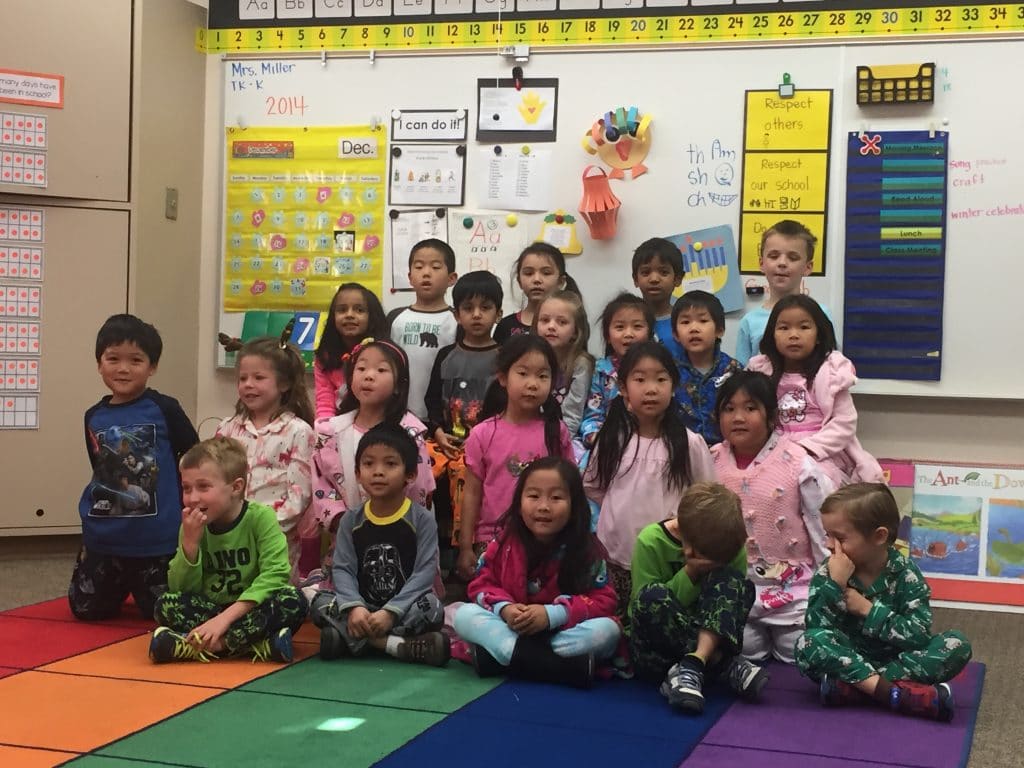 Holiday Learning Continues in 206
This week we learned about Diwali and Ramadan. When learning about Diwali we learned about the story and why the holiday is celebrated. Mrs. Shrivastava came in to share with us about the traditions and story of the celebration. We made lanterns to celebrate this "Festival of Lights."
When learning about Ramadan, Mr. Taquie came in and spoke with us all about the Ramadan holiday! We learned some of the traditions that are held for the 3 days and the celebration of Eid at the end of the 3 days!
In whole, we learned that many people, families and cultures celebrate many different holidays in many different ways! In each of these  holidays there is celebrating and sharing time with loved ones! May you have a blessed and special holiday season!
Surprise Caroling…
On Thursday, the EBS Choir (led by Mr. Vatsek on the guitar) came into our class and a Christmas carol! We loved hearing the beautiful voices and faces! What a treat! The 206 kids were amazed!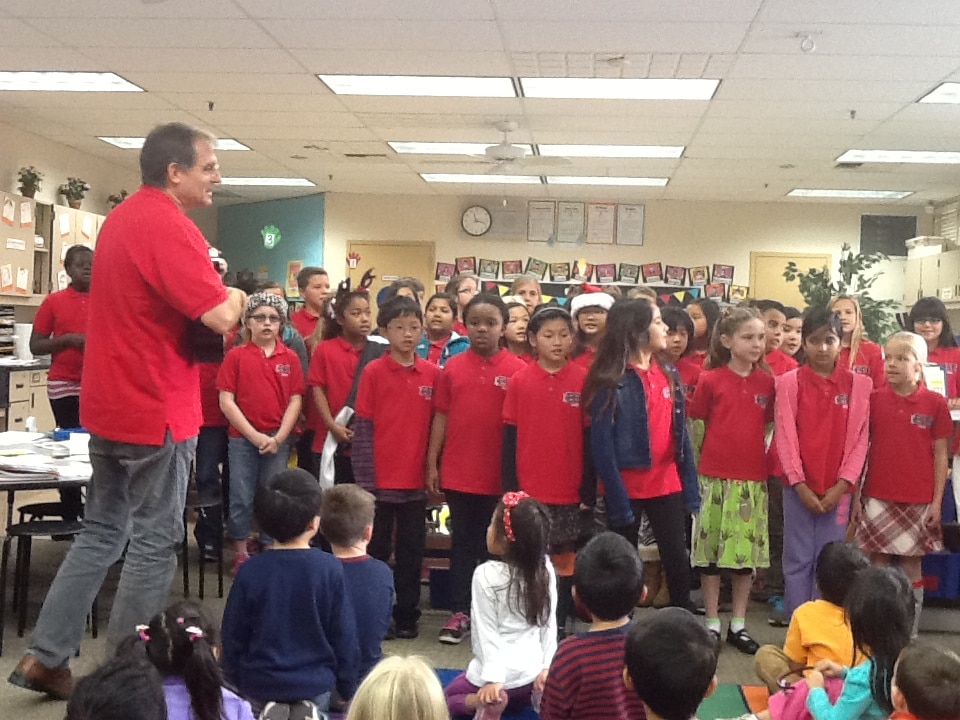 Independence and Responsibility
You may have heard your child say either or both of these phrases below…
Mommy/Daddy I can do it by myself…..OR
My mom/dad forgot my ______.
Or you may have yourself said, "I forgot to bring or turn in ____ for my child."
We are working a lot on the independence traits in our classroom. Many students forget folders, snack, reading logs, book bags, library books, etc during our school week. These are mistakes which makes us all equal parts of 206 that live up to one of our saying…." We are mistake-makers!" We are working to take responsibility for our own things and though our parents are there to help remind us, it is ultimately our things and our responsibility. We are working to put away our own folders, backpacks, lunches/snacks, and when we forget we can say…."I forgot my ____," rather than my mom/dad forgot my _____. Don't be surprised, if you child stops you from helping them put away or carry their items.
When the students struggle, we are learning that struggle is NOT bad or negative, in actuality is a good thing, even though it may cause a little discomfort and doubt. Some examples of struggle may be putting on a jacket, making a craft, writing a word, cutting out a shape, solving a math problem, etc. The more comfortable we are with struggle the more we will be persevering problem-solvers for all things! These are all inter-connected to support your child and build their growth-mindset we spoke about at Back to School Night in September! I work with the children to try and try and if that isn't working to think of another way to solve the problem. If that solution involves asking for help, I will make sure I teach them the method I used and have them give it a try after watching.
Happy New Year…..Here's to a fantastic…..
…..2015!
Monday – 1/5/15
Music with Mr. Waczek
Return Book Borrow Bags if you forgot back in December                                                    (new books will go home for the week)
New Reading Log goes home (Due Friday)
Tuesday – 1/6/15
Wednesday – 1/7/15
Library Visit at 12:30 (TK parents …dismissal is at the library at 12:55)
Computer Lab
Thursday – 1/8/15
Minimum Day (dismissal at 12:30)
Mission Federal Credit Union at School for deposits!
Character Ed. Lesson with Angela Weathers
Friday – 1/9/15
Homework/Reading Log Due (5 days of reading minimum)
Bring water bottle and wear tennis shoes for Run Club. (K students only)
SAY Information Celebration – to introduce "Drop-in" services for TK only