IN THIS POST:  Jog-A-Thon, Character Ed. – Honesty, Running Club Accomplishments, Generosity Bags, 100 Coins, Celebration of the Arts, Buddy Time Activity, Oral Health Assessment, Save the Dates, The Week Ahead
Character Education – Honesty
This week Nicole Meyer came in to speak with the class about Honesty. She gave some examples and had them play a little game to see if they could name "Honest" or "Dishonest" regarding certain scenarios. Next, she read them the book called, "Be Honest and Tell the Truth." Finally she gave them each a heart reminding them to be honest and know that it is a valuable gift to keep as you build trust with others.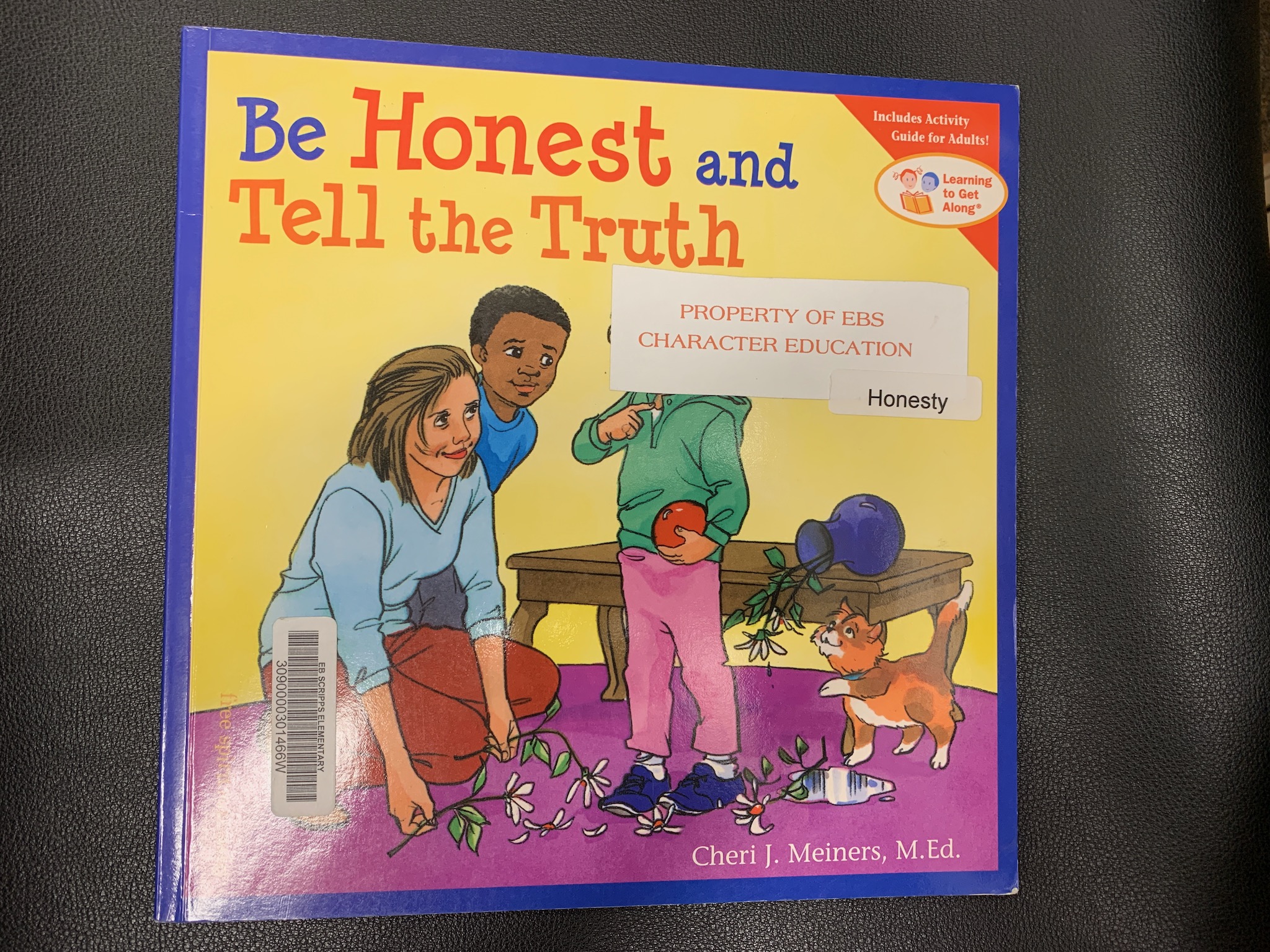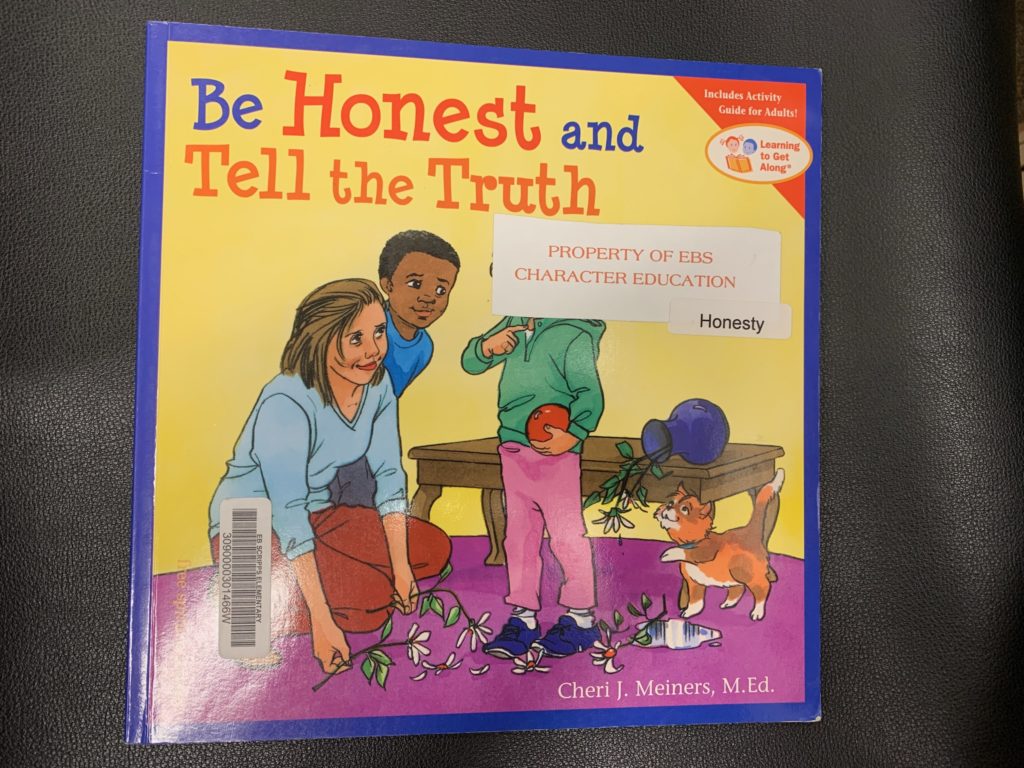 Running Club Accomplishments
This got his 200 Lap ribbon for Morning Running Club! Woot! Woot! Give a big round of applause for his perseverance!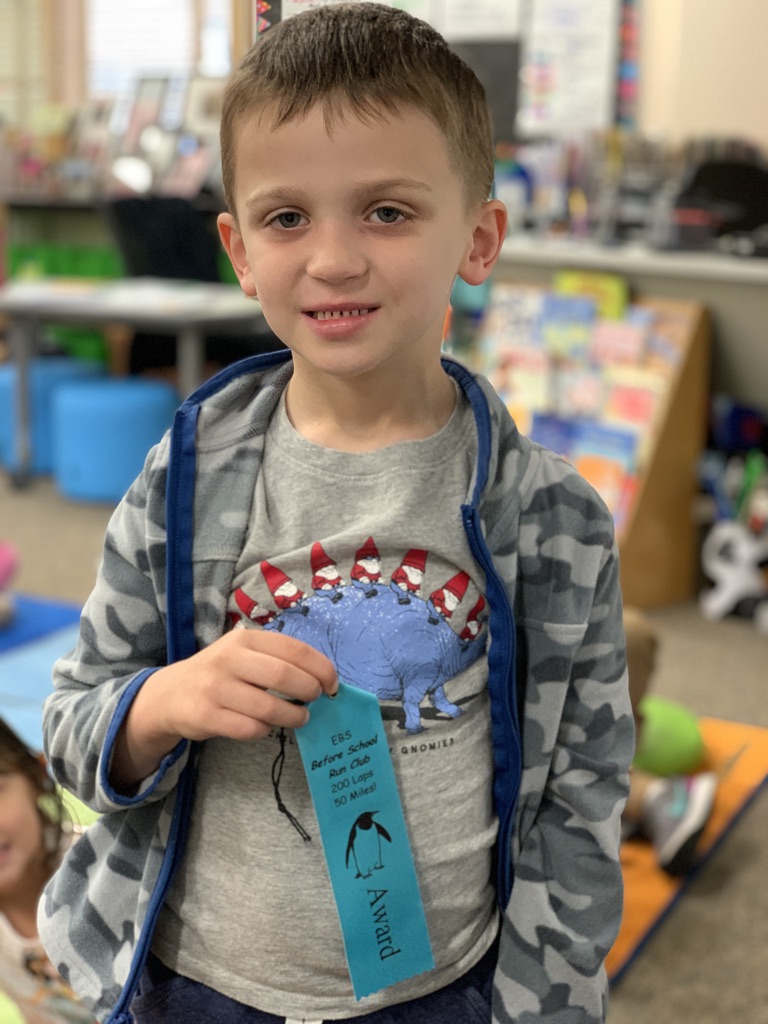 Generosity Bags 
This weekend you received the kick off bag/flyer regarding our March giving project for We Have Heart! These are not due for a month and as always are optional! Our goal is to get to 100 bags to give to those without homes. Consider packing a bag (or two) and consider a conversation or two at your dinner table about this need and how we can help. We hope to join with you all in this effort! 
*Feel free to copy and share this effort with neighbors, families, and friends! This is one of my favorite giving projects of the year!
100 Coins
We are coming to the end of the month where our 100 coin project will be returned. If you haven't returned your 100 coins yet, keep on collecting and hunting! Please return at the end of next week! 
Celebration of the Arts
This fun evening is approaching soon! You and your family will enjoy this fun filled evening that takes place in a book store! There is a passport to mark to make sure you visit all the stations, EBS student art being showcased, the EBS choir performs and so much more! Mark your calendars for Thursday, March 5th for this night of fun!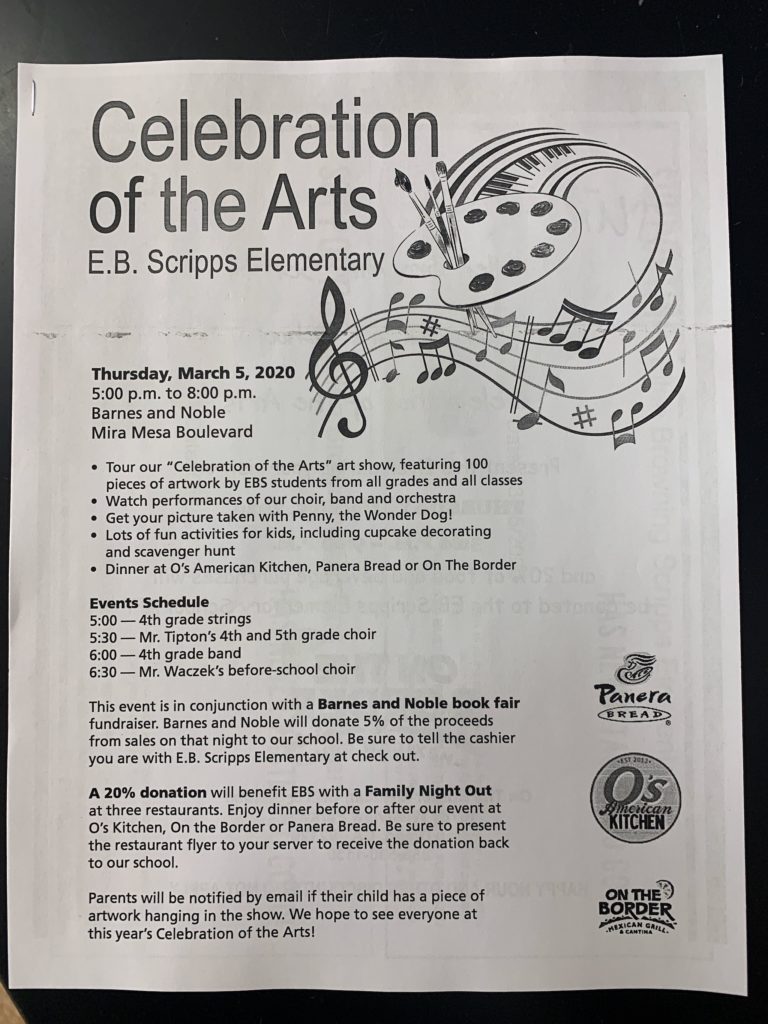 Buddy Time Activity
Each week with our buddies we participate in different activities ranging from Math, to art, to a unique game. This past week our 3rd grade friends helped us experience using SeeSaw for the first time. The students logged into our class profile and were able to explore by recording a video, drawing, etc. We will be using SeeSaw again in the future for the kids to experience different activities as well as record a video of their thinking, Super fun! 
Oral Health Assessment
We still have a handful of students out who have not returned their Oral Health Assessment from registration. There is a free clinic coming up soon. Please consider going to get this requirement fulfilled. Information Sheets and flyers will be in folders on Monday if you haven't returned yours yet. Thank you! 
Save these Dates
Dr. Seuss Week – March 2 – 6 (Spirit Week)
Celebration of the Arts @ MM Barnes and Noble – March 5th 
TK/K Science Night – March 12th 
Parent Conference Days – Only teacher-requested conferences are necessary – Mar. 11- 13
Jog-A-Thon – March 26th
The Week Ahead…
Monday – 2/24/20
EBS Morning Run Club begins @ 8:15am – 8:30am
Tuesday – 2/25/20
EBS Morning Run Club begins @ 8:15am – 8:30am
Wednesday – 2/26/20
Computer Lab – (Can you log in without looking at your code)
EBS Morning Run Club @ 8:15 am
Thursday – 2/27/20
EBS Morning Run Club @ 8:15 am
Music with Mr. Waczek
Mrs. Miller out – Mrs. Janay Brown will be teaching!
Friday – 2/28/20
EBS Morning Run Club @ 8:15 am
Mrs. Miller out – Mrs. Janay Brown will be teaching!