IN THIS POST: Valentine's Celebration in 206, Thank You, 100 Coins to Help Hunger, "How To" Writing, Scholastic News, Running Club Accomplishments, Surprise Visit, Save the Dates, The Week Ahead
Valentine's Celebration in 206
What a day we had! Special thanks to our Room Parents for all the work, planning and prepping that went into making this day so fun and organized! The students were split into 2 groups. One group decorated Valentine bags and the other group played an amazing counting game with dice and pom poms. Then each group switched. Finally we ended with a snack and delivered our valentine's! So much fun! 
Thank You
During our celebration I was presented a "Congratulatory Gift" for being Teacher of the Year! So sweet and I got a big group hug! So sweet! I'm seriously the luckiest teacher and sooooo grateful! Thank you!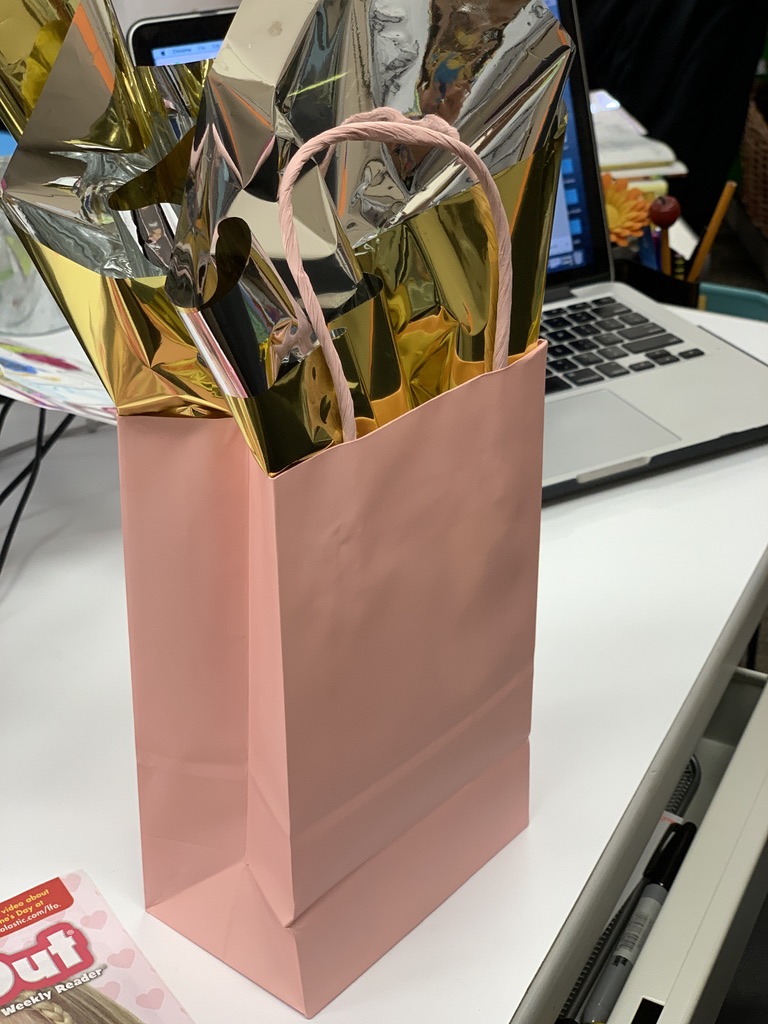 100 Coins to Help Hunger
Don't forget about your 100 coins for hunger! Two weeks left to count and collect 100 coins! Discuss how this will help others and how fortunate we are to not ever have to worry about having food. How can we give back? 
"How To" Writing
This past week we took our "How To" writing assessment. The students have loved this unit and were super engaged! We are sad to leave this unit but excited for new units ahead! You will be receiving a clipped pack of your child's "How To" writing from their folder. Take some time to read through these and praise your child's efforts and mistakes!
Scholastic News
This week we read a scholastic news about ways to show love to people! This was a perfect joining with our conversations and the writing we have hung on our back wall! The ideas are lovely as these kiddos are learning so many ways that impact others positively with love even down to the smallest but valuable ideas such as – waiting! On the back of this article, it shows an envelope and reminds us that sending a card is a way to send love. 
CHALLENGE: Have your child a card to someone in the next week. Not for Valentine's but simply to say I'm thinking about you and your are special. (make sure to include the writing translation as needed. 
Running Club Accomplishments
This sweet boy got his 400 lap ribbon this week! He has conquered 400 laps at Morning Run Club! Super proud of him as are his classmates! He got cheers, compliments and pats on the back all from his peers that morning!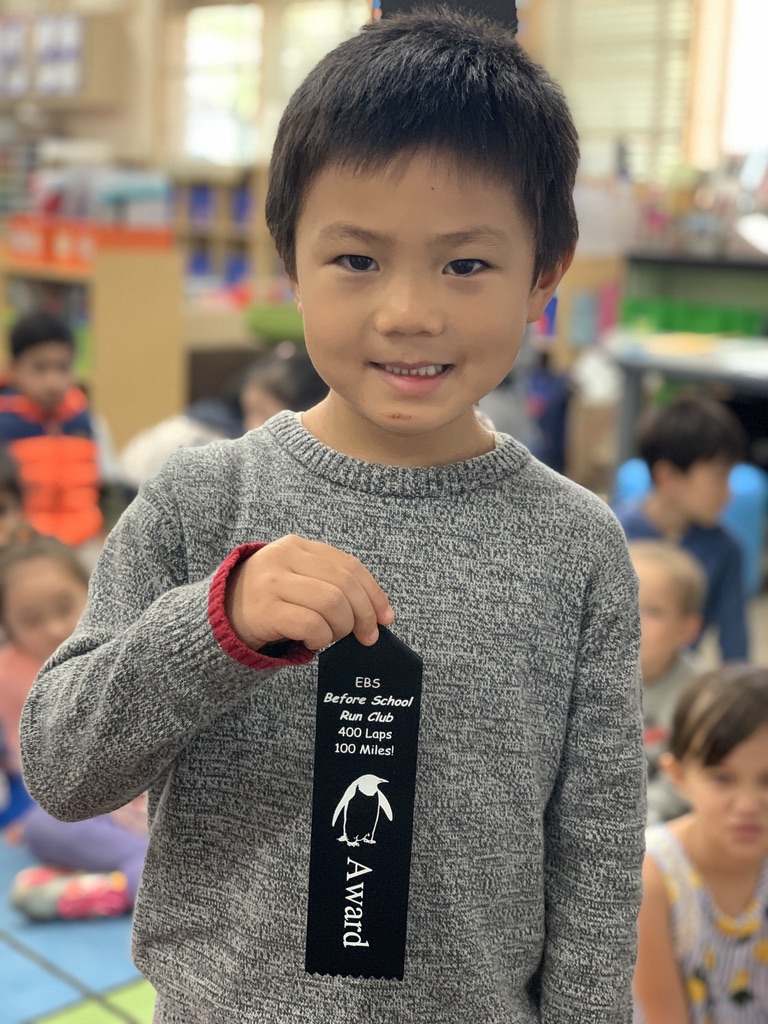 Surprise Visit
Just before the 4-day Weekend started there was a surprise visit! Oh my goodness! Simply adorable and complete joy! You may see her around in the upcoming weeks!
Save these Dates
Dr. Seuss Week – March 2 – 6 (Spirit Week)
Celebration of the Arts @ MM Barnes and Noble – March 5th 
TK/K Science Night – March 12th 
Parent Conference Days – Only teacher-requested conferences are necessary – Mar. 11- 13
Jog-A-Thon – March 26th
The Week Ahead…
Monday – 2/17/20
No School – President's Holiday
Tuesday – 2/18/20
EBS Morning Run Club begins @ 8:15am – 8:30am
Wednesday – 2/19/20
Computer Lab – (Can you log in without looking at your code)
EBS Morning Run Club @ 8:15 am
Thursday – 2/20/20
EBS Morning Run Club @ 8:15 am
Music with Mr. Waczek
Friday – 2/21/20
EBS Morning Run Club @ 8:15 am