IN THIS POST:  Valentine's Day, 100 Days in TK, Lock Down, We Have Heart, Kindness Continues On, Last Call for Scholastic Book Orders, STEAM – Meteorologist Visit,  Save these Dates, The Week Ahead
Valentine's Day
Just a reminder that this week we will be celebrating Valentine's Day on Thursday, February 13th! Don't forget to send valentines for 27 students so you don't leave anyone out. Make sure to leave off the "To:" portion on your valentines and only have your child fill in their name on the "From:" portion on the label. NO FOOD is allowed or will be passed out. Thank you for understanding and helping us to follow district and school procedures. 
Please send valentine's by Wednesday, February 12th this week!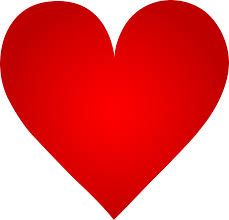 100 Days in TK
This week was a fun one! We hit our 100 Day milestone and celebrated for a whole day! These little 100 year olds ….ugh so darn cute! #brokethecutenessmeter
Thank you for all your help at home to prepare the fashion show aprons AND prep the writing AND our favorite to dress them up for the day! We had a blast! Special thanks to our parent volunteers that made the fashion show go off without a hitch and captured it all on film (digital film of course! 😉 
Lock Down 
This past week we had a surprise Lock Down Drill! The unexpectedness of the event was great practice for the students! They had no idea what was going on or what to do! Our class was eating snack at the lunch arbor when we had to whisk the kids away along with any other people to the nearest room and lock ourselves in. This happen to be Mr. Waczek's room. He welcomed us in while we we huddled quietly in the corners of the room with the blinds drawn and lights off. They did a fantastic job! 
We had to work on remembering in a lock down the "safe place" is inside (inside the nearest room) and that we leave all items behind (as we do in all drills) as the people are most important. I encourage to continue a further discussion (with questions about your how your child remembers it, how they felt and what they understood). These are great communication discussions for families to have and to reassure them they are safe and all of our drills are important. 
When we returned to the room we reviewed the procedure for the 3 different types of drills. 
FIRE DRILL – Broken bell which signals to leave the building immediately and go to our "safe place." 
DISASTER/EARTHQUAKE DRILL – Signaled by shaking in which students are to climb under the desks with heads/faces hidden by one arm while the other holds onto the tad
LOCKDOWN DRILL – Signaled by loud long bell and/or a voice telling us we are in a "lock down drill" in which we are to lock all doors, pull blinds, turn off lights and wait with the class quietly out of sight. 
We Have Heart
As we ramp up our We Have Heart projects for this part of the year, we will be trying to collect 100 coins to donate to the San Diego Food Bank. These are being collected over the month of February and are due at the end of the month if you plan to participate. 
In March, one of the most popular giving events of We Have Heart will take place! Keep your eyes peeled as flyers will go home at the end of February. 
Kindness Continues On!!!
This week we have continued with Kindness as we try to hold it in focus for every day interactions not just on Kindness week! 
Last Call for Scholastic Book Order
Order by Scholastic Book Order is going in this weekend. Please submit all book orders by Sunday Night, 2/9/20 at 8 pm. 
STEAM – Meteorologist Visit
This week as part of a special lottery opportunity, we will have Jody Kodesh, NBC news' meteorologist out to EBS. She will be visiting our school to share and discuss our last STEAM unit on Weather. We are looking forward to it!!
Save these Dates
Send Valentines in by Wednesday, February 12th (ONLY FILL OUT …"FROM:" not the "TO:"…There are 27 students). 
Valentines Day Celebration in Room 206 – Thursday, February 13th
No School – President's Holiday – Feb. 14 – 17th
The Week Ahead…
Monday – 2/10/20
Computer Lab – (Can you log in without looking at your code)
EBS Morning Run Club @ 8:15 am
Tuesday – 2/11/20
EBS Morning Run Club begins @ 8:15am – 8:30am
Wednesday – 2/12/20
Computer Lab – (Can you log in without looking at your code)
EBS Morning Run Club @ 8:15 am
Thursday – 2/13/20
EBS Morning Run Club @ 8:15 am
Valentine's Celebration in Room 206
Music with Mr. Waczek
Friday – 2/14/20
NO SCHOOL – President's Holiday