IN THIS POST:  Amazing 206 Team, Winter Gifts, Holiday Shop Visit, Pajama Day, Gg Chart, Mrs. Miller Planter, Another Running Club Accomplishment, Buddy Time, Save the Dates, Upcoming Events, The Week Ahead
Winter Gifts
This week you will receive a gift from your child. They are planning to share this with you for either Christmas, Hanukkah or the New Year. They love you dearly and are trying their best to keep this a secret. 
Amazing 206 Team
This post tells of multiple amazing talents and gifts shared by different parents in our class! There are so many more of you who contribute this TK Team! Thank you for your efforts, time and all that each of you do for these 27 sweet little faces! You are the difference that makes this year and class so unique and memorable for your lovelies! Thank you so much for partnering with me! 
Holiday Shop Visit
The Holiday Shop visit was a success! A special thanks to the parents who came out to assist our young shoppers! They were awesome and super helpful!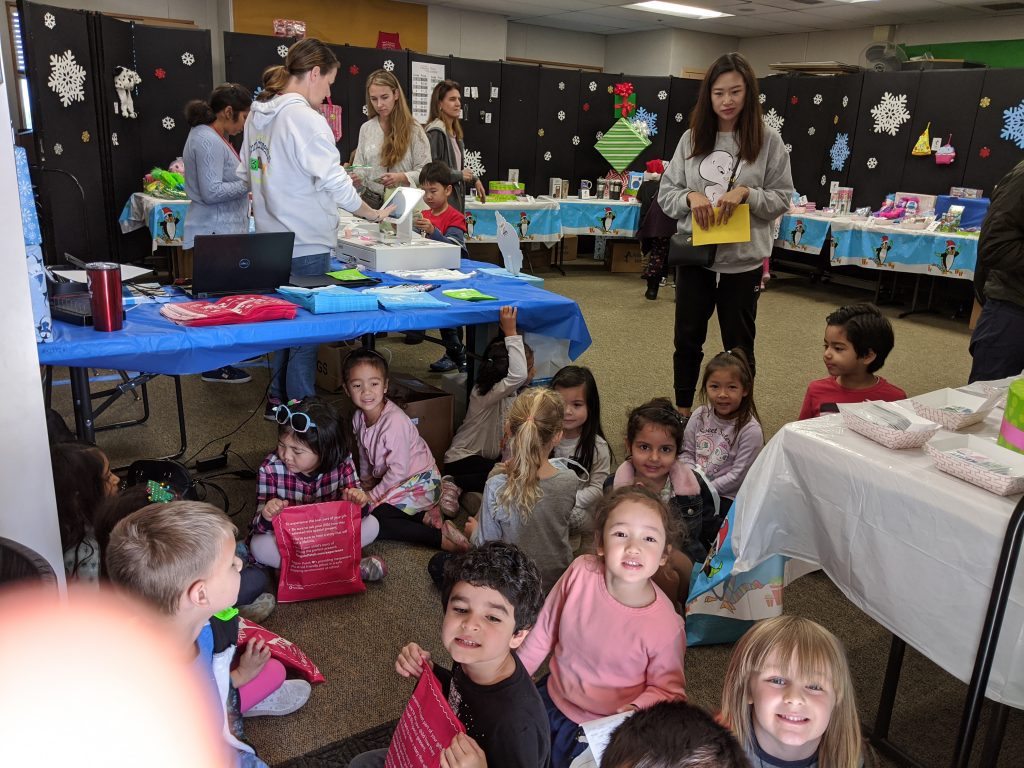 Pajama Day
This Friday is an all-school Pajama Day! Come dressed in your cozies! Remember to check the weather for PJ choices and don't forget to wear regular shoes (no slippers or feetsie pj's). 
Letter of the Week – Gg
This past week we studied the letter/sound Gg. We worked to practice and understand that Gg has 2 different sounds (/guh/ and /ji/). 
Character Education – Generosity
Nicole Meyer also  came in this week to teach the December Character Education trait! She read them the book, Stone Soup and had them interactively participate as they each got to contribute different pretend items to the shared soup pot. We also discussed and tied this trait of giving to others with joyful heart to the recent generous act we participated in of bringing meals of rice, beans and legumes to donate to families in Mexico. This is an important trait and valuable in building the care and empathy for others. Thank you for participating in discussing and sharing this with your child! 
Hallway Art
In case you haven't noticed, we are excited and ready for winter!! Caitlyn Tschernkowitsch came in and read Snowmen at Night with our class. She had the class each make their own snow globe with a snowman inside. The students had fun creating their own glittery winter art for the season! 
Mrs. Miller Planter
Our TK planter was struggling to survive! Jen Vanderveer donated some succulent clippings along with some donated clippings from Chinmay to create a lovely and revived planter!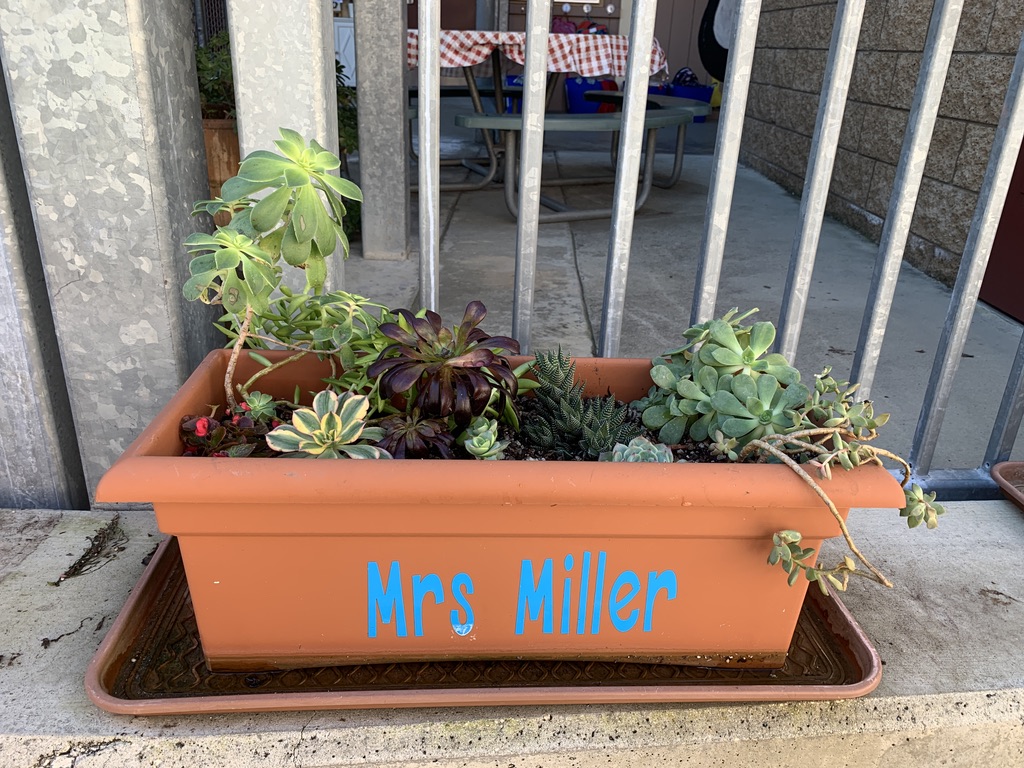 Another Running Club Accomplishment
Our dear friend Walter achieved the 100 lap ribbon from the morning Run Club! We are so proud of him and his efforts!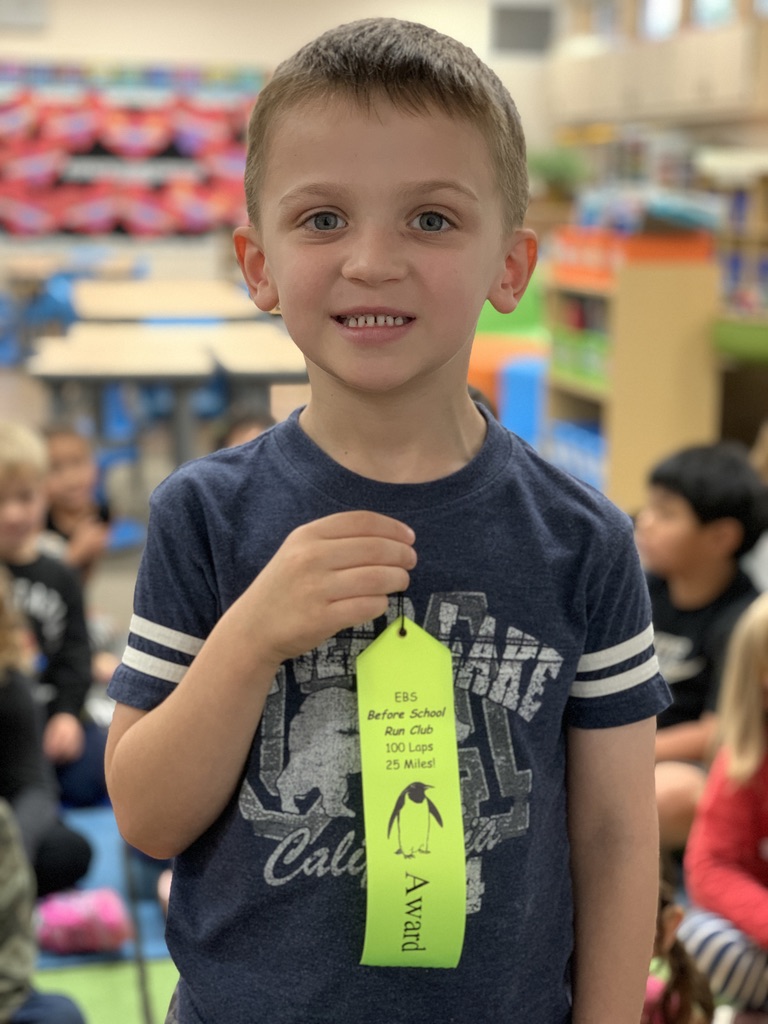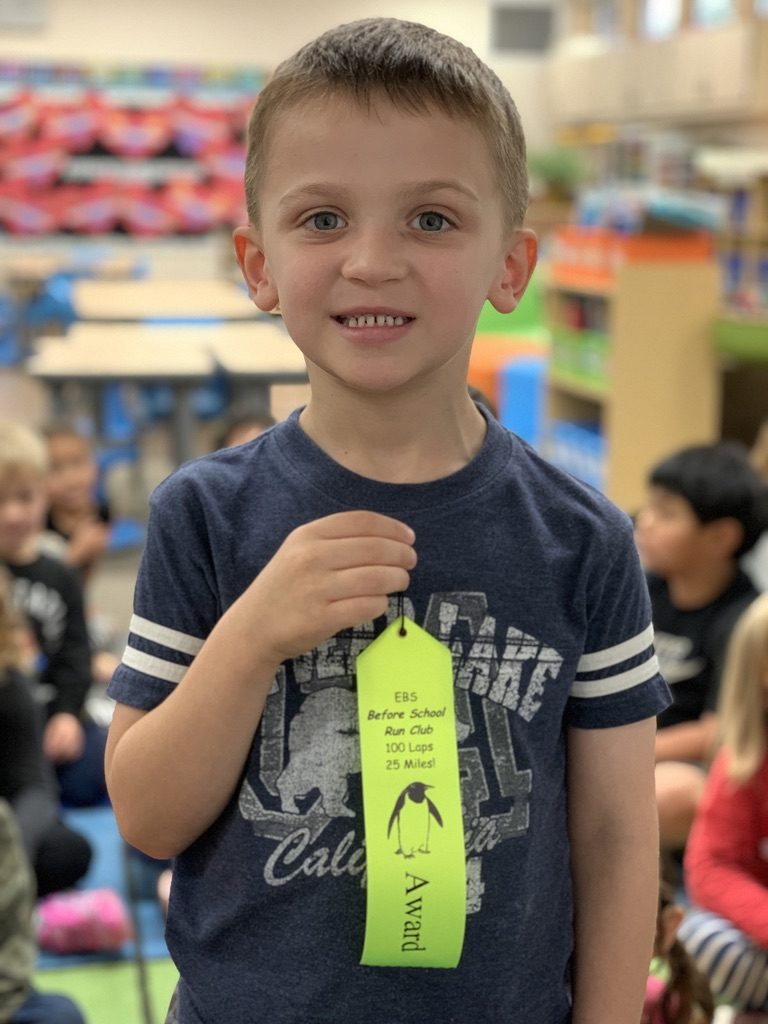 Buddy Time
This past Friday was our last visit with our buddies until 2020! The TK's love, love, love their buddies! It is for sure their highlight of the week! This week, we had prepared a little gift and card for their buddies and also received a card in return! It was a special moment! 
Math Tiles
Many of you received a colored penguin this week. The students are doing great in Tile Math and moving along. If you see one of these penguins come home, commend your you little student for efforts and great counting! 
Save these Dates
All School Pajama Day – Friday, December 20, 2019
Winter Break – Saturday, December 21st – Sunday January 5th
Class Winter Wonderland party – Thursday, December 19th (stay tuned for details)
The Week Ahead…
Monday – 12/16/19
Computer Lab – (Can you log in without looking at your code)
EBS Morning Run Club @ 8:15 am
Tuesday – 12/17/19
EBS Morning Run Club begins @ 8:15am – 8:30am
Wednesday – 12/18/19
Computer Lab – (Can you log in without looking at your code)
EBS Morning Run Club @ 8:15 am
Thursday – 12/19/19
EBS Morning Run Club @ 8:15 am
Friday – 12/20/19
EBS PJ Day
All School Half Day Dismissal
EBS Morning Run Club @ 8:15 am