IN THIS POST:  Meals for Mexico, Farm Assembly, Running Club Accomplishment, Holiday Shop in December, Save the Dates, Upcoming Events, The Week Ahead
Meals for Mexico
This week we collected our Meals for Mexico bags! Our class brought in many, but 2 other classes decided to join our efforts as we all discussed our December Character Education – Generosity! By the end of Thursday we had 143 bags of beans and rice! Thank you for contributing to bringing meals to these families and to discussing the purpose of this opportunity to your kids! There were many smiles at the end of this day of giving! 
Farm Assembly
This past week, we also had an outdoor assembly that was rescheduled from awhile back! The Dairy Farmer came out to visit and speak to the students all about cows and their milk. We learned a lot, and were able to visit with Milkshake the cow and pet baby Sundae! 
Running Club Accomplishment!
This little lady made the huge accomplishment of running 100 laps at the before school running club! Please give her a standing O for her hard work!!!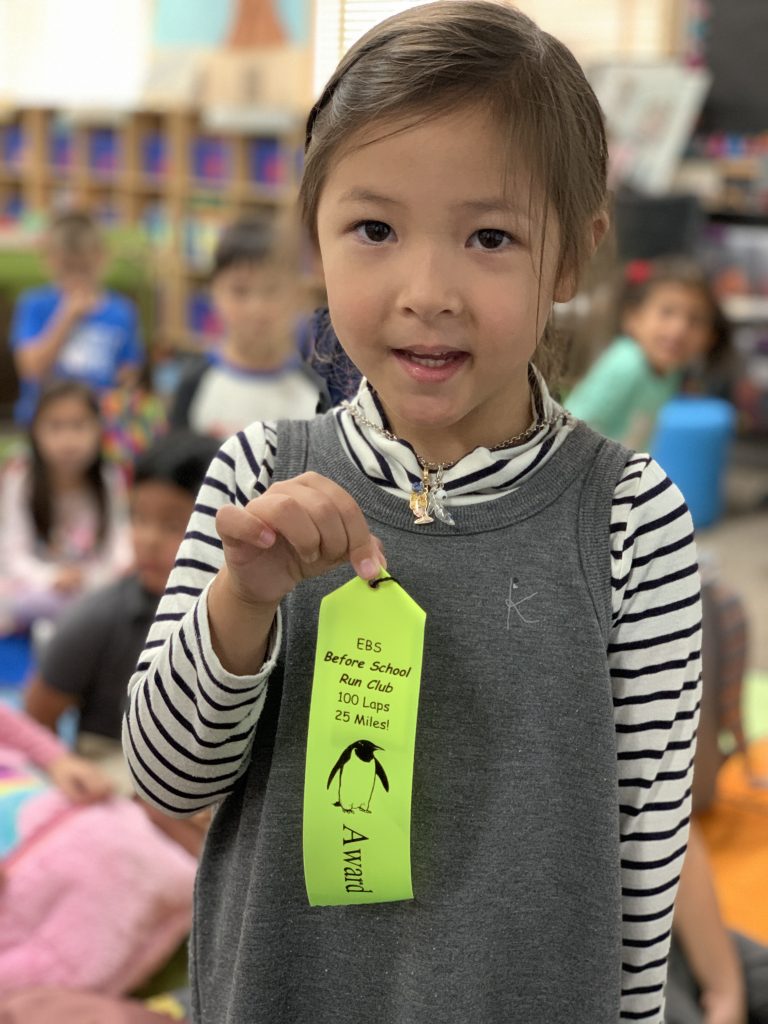 Holiday Shop
I want to start with a secondary apology for your patience and grace as I got the week wrong for our Holiday Shop visit! We will be going this Thursday….for realz!! I promise! If you are willing to come back we would love to have any visitors to help the kids in shopping! We will be going from 9:00 am – 9:30 am. See an example of some of the items that will be for sale at the holiday shop! 
Save these Dates
EBS/206 Holiday Shop Visit – Thursday, December 12th, 9:00 am – 9:30 am
All School Pajama Day – Friday, December 20, 2019
Winter Break – Saturday, December 21st – Sunday January 5th
Class Winter Wonderland party – Thursday, December 19th (stay tuned for details)
The Week Ahead…
Monday – 12/9/19
Computer Lab – (Can you log in without looking at your code)
EBS Morning Run Club @ 8:15 am
Tuesday – 12/10/19
EBS Morning Run Club begins @ 8:15am – 8:30am
Wednesday – 12/11/19
Computer Lab – (Can you log in without looking at your code)
EBS Morning Run Club @ 8:15 am
Thursday – 12/12/19
EBS Morning Run Club @ 8:15 am

Visit to the Holiday Shop 9:00 am
Friday – 12/13/19
EBS School Spirit Days! Wear Spirit Wear!
EBS Morning Run Club @ 8:15 am