IN THIS POST:  Meals for Mexico, Volunteer Calendar, Gift Cards, Family BBQ, Grandparents Day, Holiday Shop in December, Scholastic Book Order, Ll Week, Last Color Week!, Save the Dates, Upcoming Events, The Week Ahead
Gratitude
I have to take this moment to say thank you to each and every one of you! You have produced these beautiful children and taken great care of them to get them to the place they are today. Not only do you clothe and feed them, but you have filled them with love and acceptance regardless of their faults, weaknesses and stinker moments! You have extended a similar love to me in that you all have come together as a team to provide a rich and fun experience. This isn't a part of any curriculum nor is it found and most schools or classrooms! Your participation and the time you've taken to get to know other students, parents and myself (as you all have participated in many ways) is all the difference. Thank you for being you and for playing a crucial part in our year! 
Meals for Mexico
This is our first giving project of the year! We will be collecting meals for families in Mexico! You may be thinking…meals? How can you give a whole meal? It's easier than you think! A paper went home on Friday with a ziploc attached. Simply….
Decorate the bag with Sharpies or sticker and/or an encouraging message
Buy a bag of beans, OR rice, OR legumes. 
Then fill the bag and return by Thursday, December 5th! 
My family and I will be bringing these meals down to Mexico on Saturday, December 7th to pass out to families who are in great need! Here's the best part of the whole giving project….the conversation. Take time to involve your child in the purchasing, decorating and filling and discuss why we are doing this and how there are families who don't have full pantries of food like we do! This can be mind blowing for many kids and creates an opportunity for future conversations!
I invite past families to participate in this too! Our goal is to get to 100 bags so feel free to bring more than one bag!!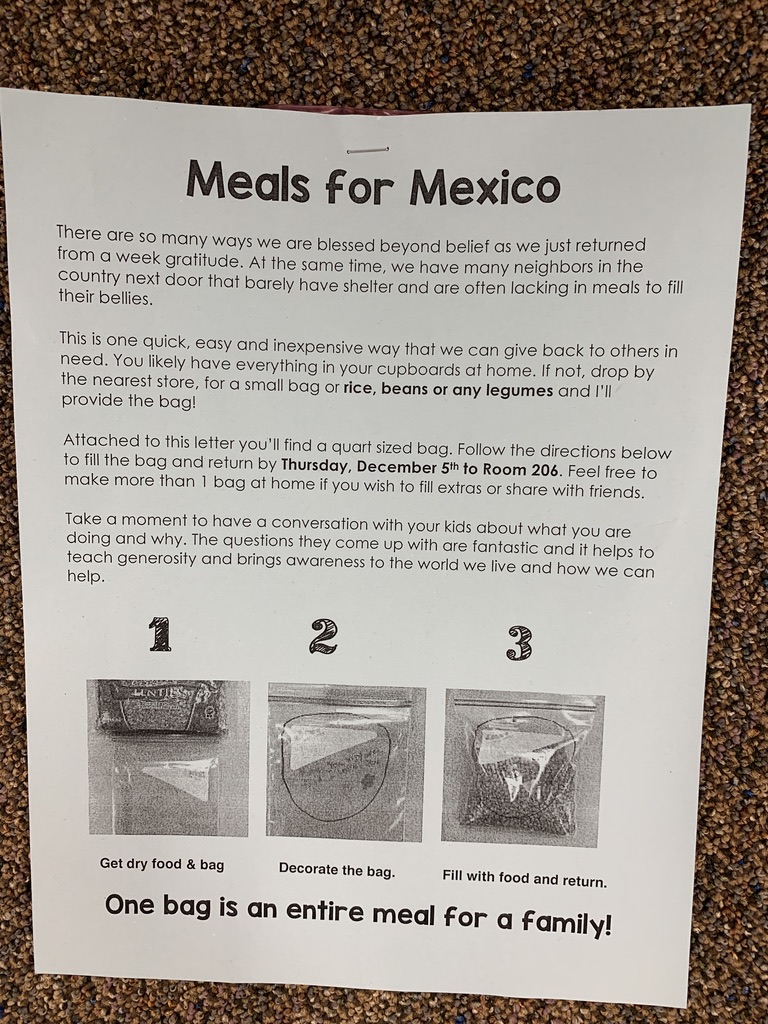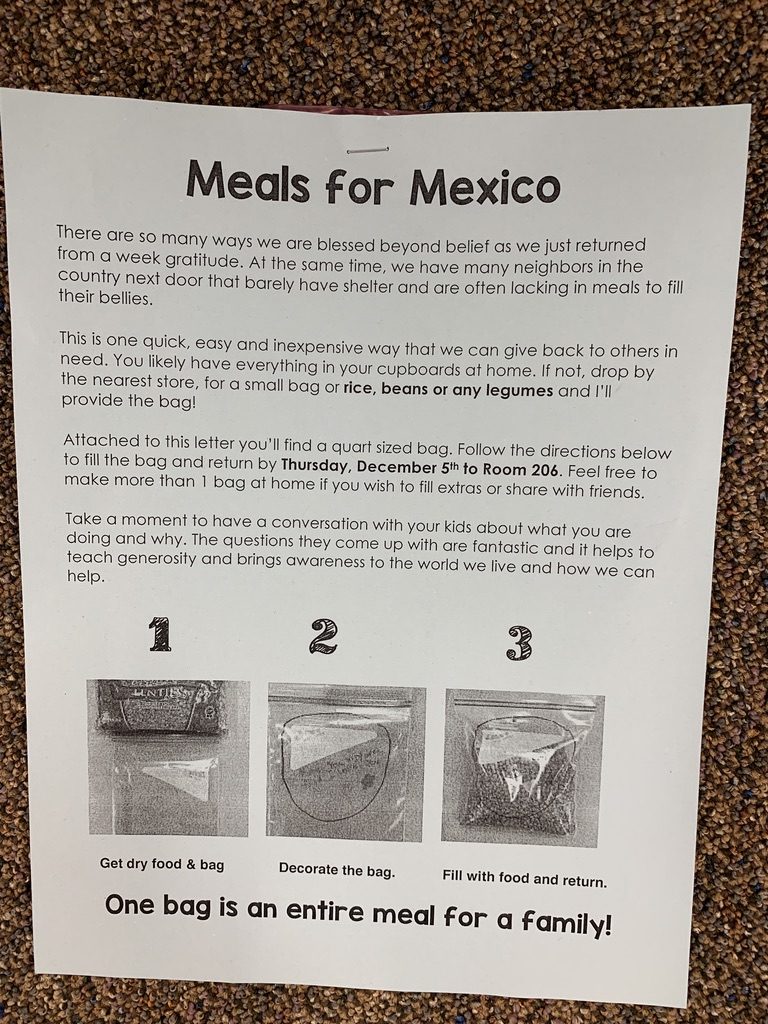 Volunteer Calendar
The volunteer calendar was supposed to go home in folders on Friday, but guess who left it in her mailbox….Mrs. Miller, the master mistake-maker!! It's all another great example to remind ourselves that we do love mistakes even in the adult years…they help all to learn!
Here's a copy of December's calendar. Take a moment to check it out as there are some other events on there. If you have any questions or need to change anything…simply let me know! Thank you!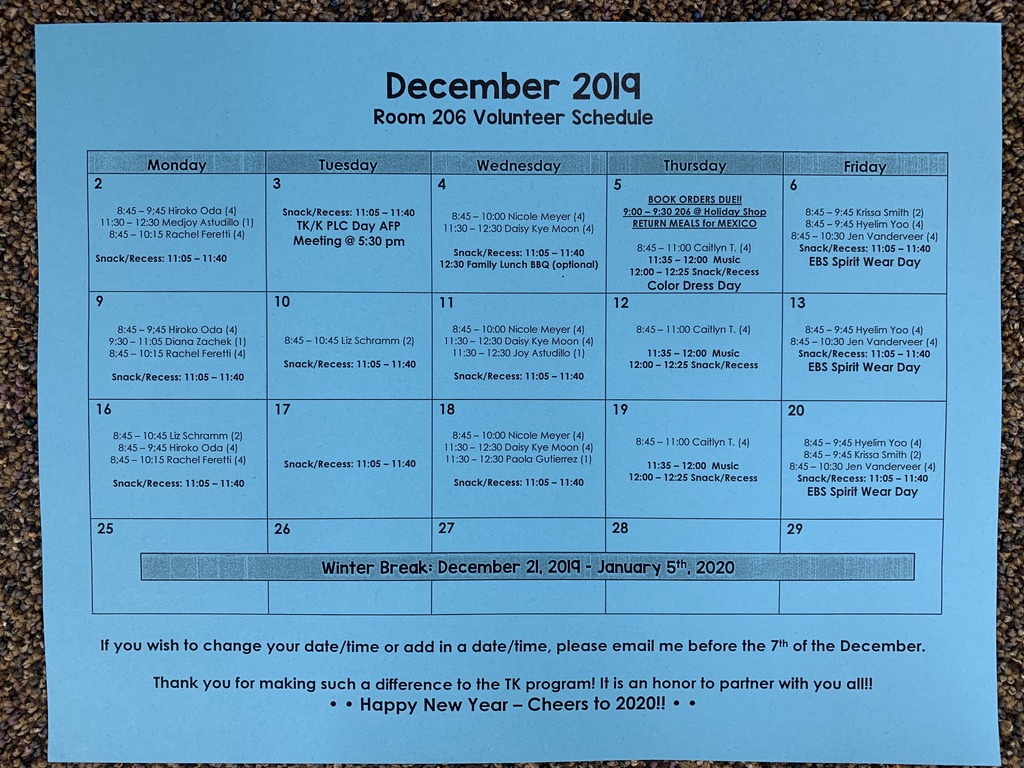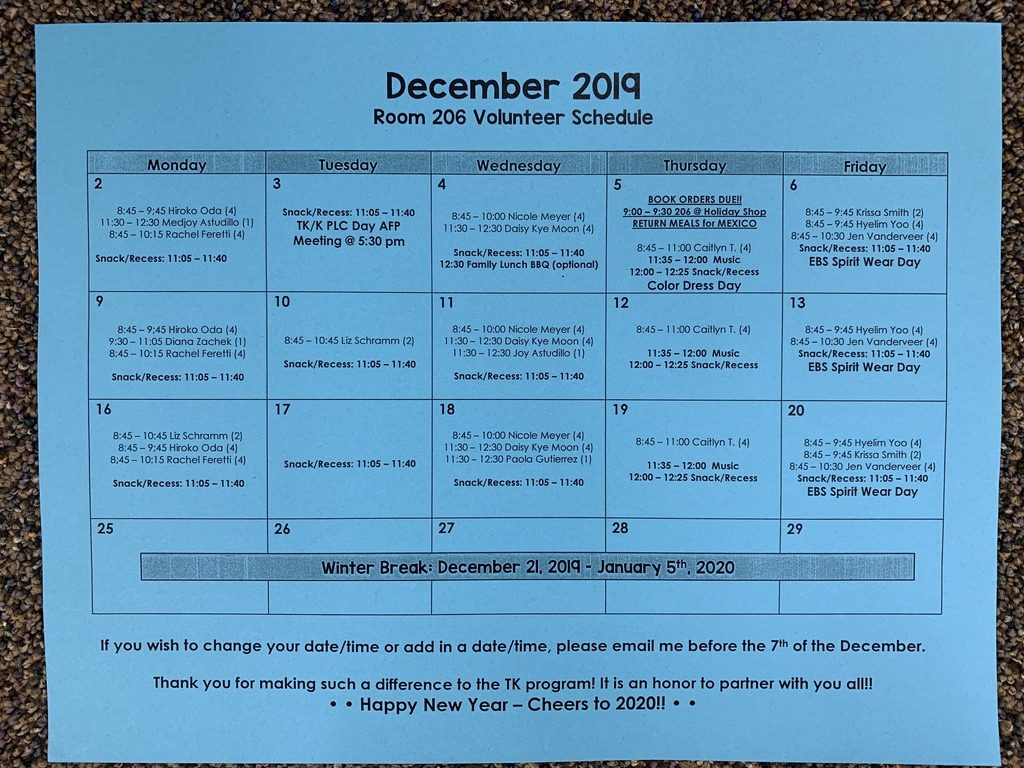 Gift Cards
You received a gift card form in your child's folder last week. This is a fundraiser we do as a school! You can purchase gift cards for friends and families and a small percentage of the purchase goes back to help EBS. So think ahead on those Christmas and Hanukkah lists about what you might be already planning to buy and purchase early to save you time and to help EBS and a portion of your purchase will help our schools. Cards will be delivered shortly after to our classroom (me) and I'll pass them on to you!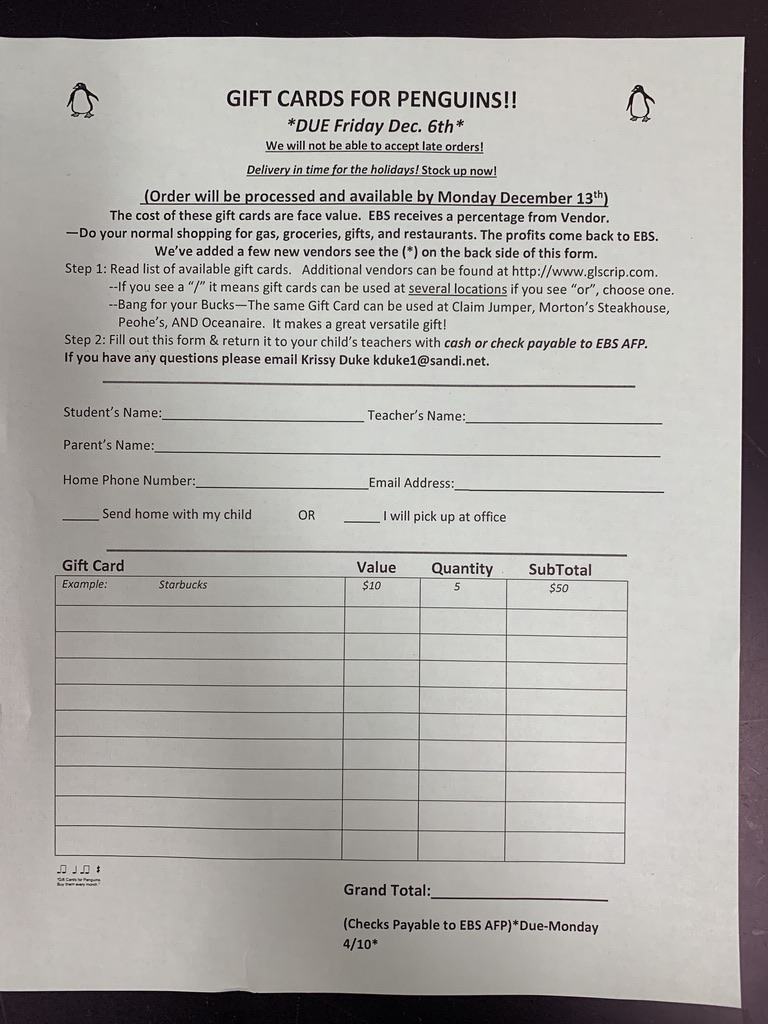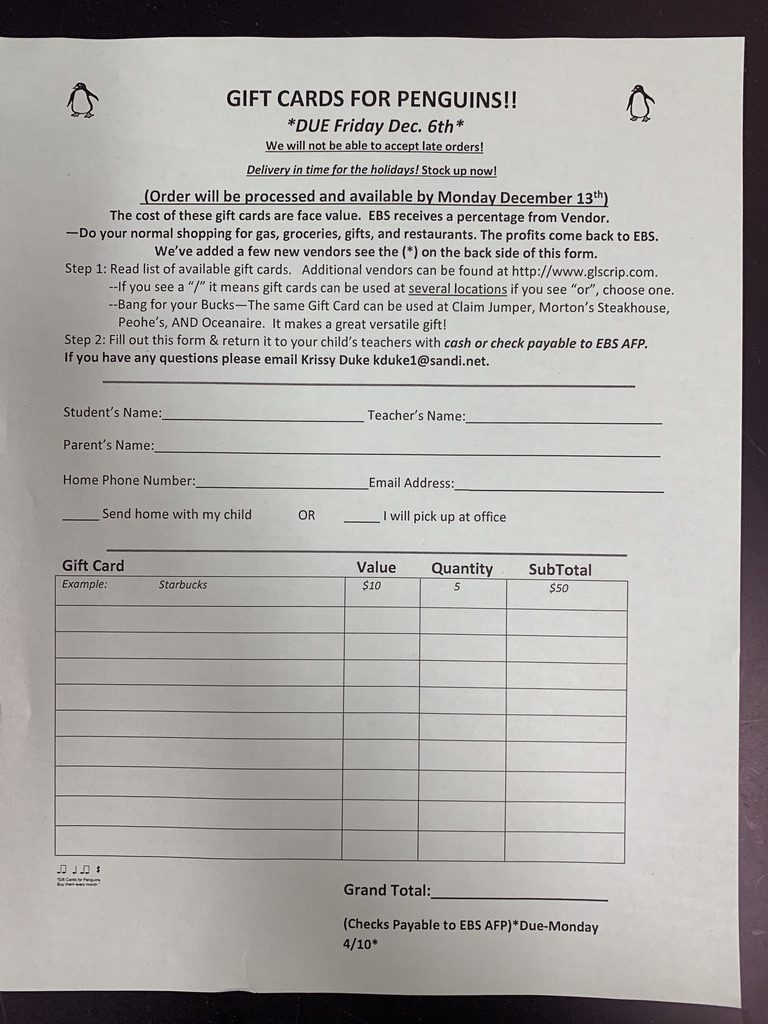 Family BBQ
The week we return is the Family BBQ day at EBS! This is a day where families can come and have lunch with their kiddos at school. It happens 2x a year. They will bring a grill to the school as part of the cafeteria experience. Kids can punch in their lunch numbers but parents can purchase and eat with their kids as well. 
Since we don't have lunch, due to our half-day TK, you are welcome to come to pick up your child at 12:30 (as on typical days) and check in at the office. Then at dismissal, you can come in the gate when I release your child and go have lunch with them and their friends. If your child is at SAY, they will also have the option of purchasing the Family BBQ for their lunch! Its a fun day!!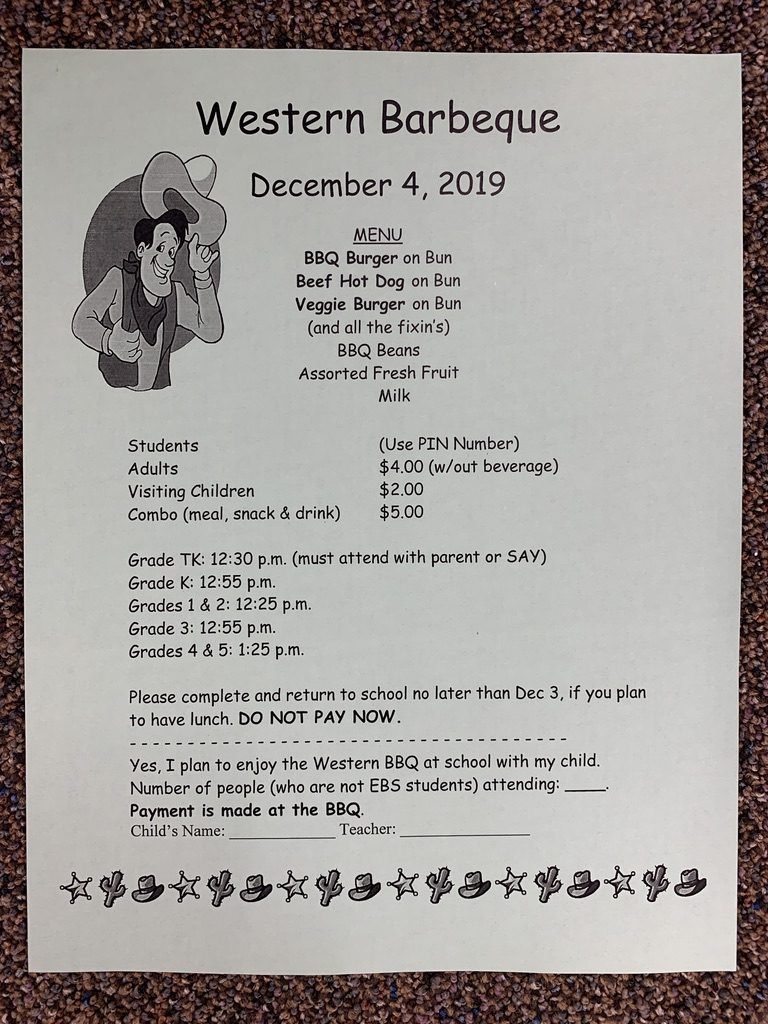 Grandparents Day/Thanksgiving 
What a fun day we had! Please thank all your family members who made it to our class to celebrate Grandparents Day or Thanksgiving! Here is a couple of the highlight pictures as we read a book, created a craft with grandparents and then listened to our song. I'm posting the song here (please excuse my murmuring voice in the background as I was trying to guide and totally forgot the mic was picking up my voice!….master mistake-maker! 
At our Thanksgiving feast the kids got to shake heavy cream and make butter! So much fun! They ate like kings as their feast with their own butter! Such a treat!! 
Holiday Shop in December
This is another flyer you received in your folders last week about a holiday shop at EBS! This is a shop created at school in the parent room where kids can come with their classes to purchase gifts for their friends and families. We will be going as a class on: 
Thursday, December 5th at 9:00 – 9:30. 
Ways you can help:
Send your child with a little bit of money that day so they can purchase something for you or a friend. This lets them practice generosity and feel they get to have a surprise for you!
Come with us to help students shop! Students will have envelopes similar to the book fair. 
Plan a shopping list with your child before they come that you are comfortable with and that might not overwhelm them. (mostly there are little trinkets of different sizes and prices).
Scholastic Book Order
I know we just had our book fair so you may be "booked" out, but if you are interested there are some good book deals that I always buy for gifts I I have to get each cousin a gift and a book…promoting reading is always a good thing!). If you are interested simply return by next week so we can get them in time for the holiday break! Thanks! 
Rr Week
We studied the letter Ll last week! We came up with words that start with Rr and did an Rr hunt around the room!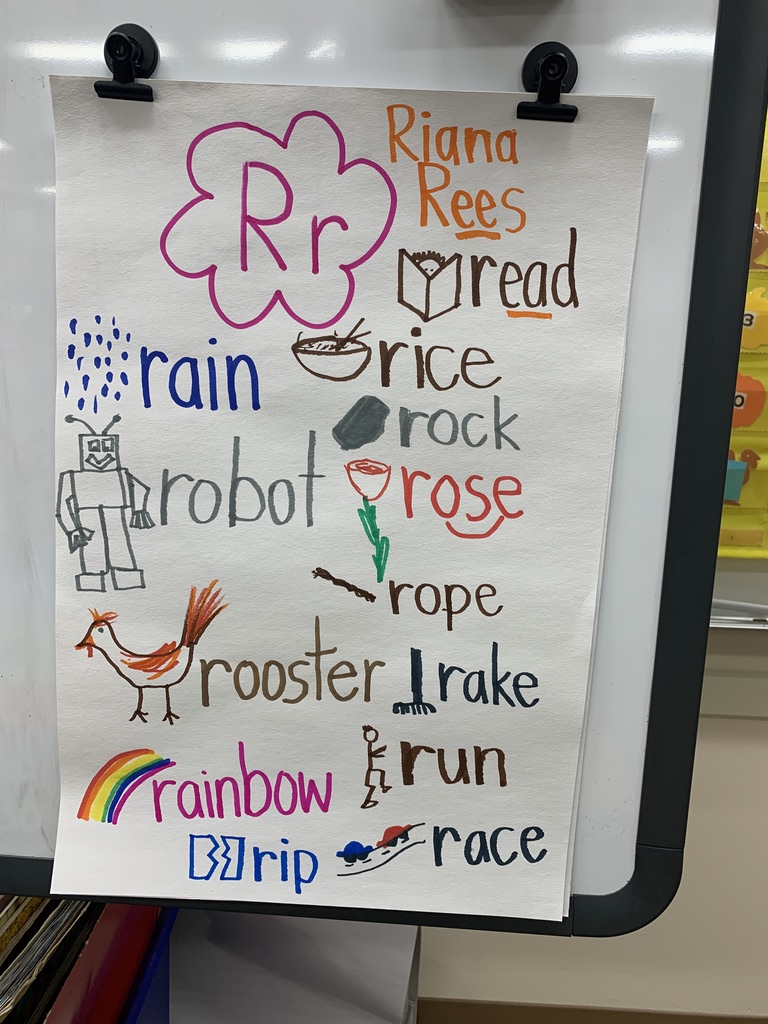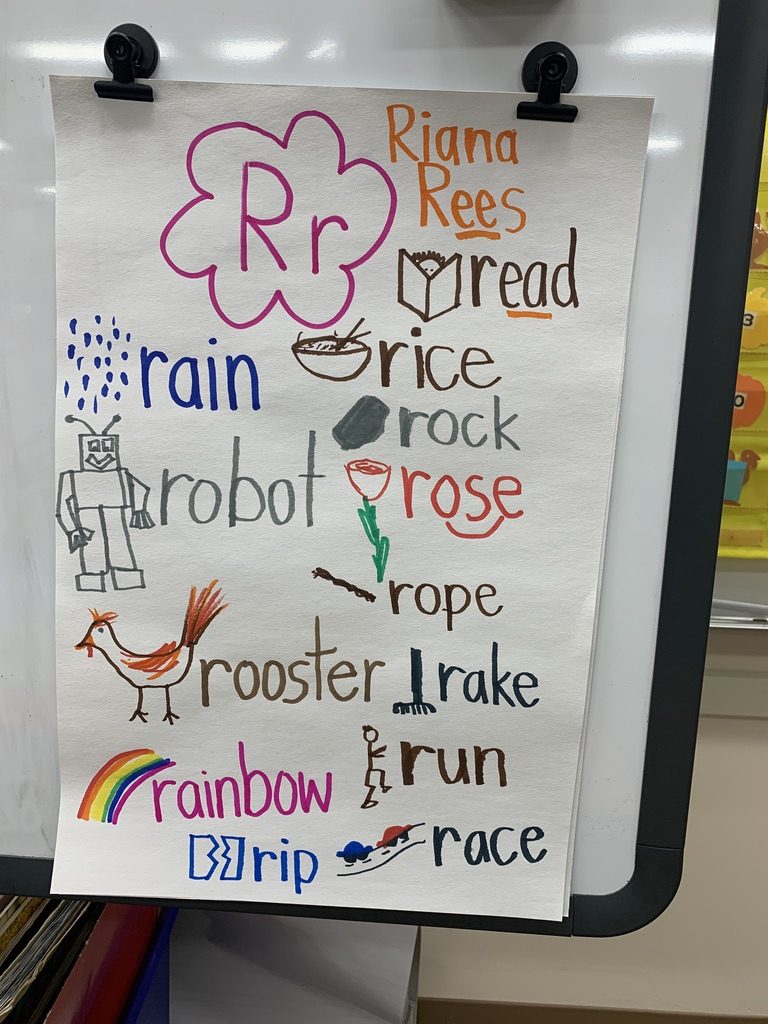 FINAL Color Week Celebration….

R

a

i

n

b

o

w

 Week!
One more COLOR DAY left! Next week we will celebrate Rainbow Day! This day is when your child gets to choose their favorite color to dress in! Come fully decked out in their favorite color and we will make a rainbow of children in their favorite colors! 
Save these Dates
EBS Holiday Shop Visit – Thursday, December 5th, 9:00 am – 9:30 am
Return ALL Meals for Mexico – Thursday, December 5th 
Scholastic Book Order – Due Thursday, December 5th
Winter Break – Saturday, December 21st – Sunday January 5th
The Week Ahead…
Monday – 12/2/19
Computer Lab – Practice logging in at home!!
EBS Morning Run Club @ 8:15 am
Tuesday – 12/3/19
EBS Morning Run Club begins @ 8:15am – 8:30am
Wednesday – 12/4/19
Computer Lab – Practice logging in at home!!
EBS Morning Run Club @ 8:15 am
Thursday – 12/5/19
EBS Morning Run Club @ 8:15 am

R

a

i

n

b

o

w

WEEK – All K/TK wear

R

a

i

n

b

o

w

Visit to the Holiday Shop 9:00 am
Meals to Mexico due!
Friday – 12/6/19
EBS School Spirit Days! Wear Spirit Wear!
EBS Morning Run Club @ 8:15 am