IN THIS POST: Picture Day TK-2, Federal Survey Cards, Spookly, The Square Pumpkin, Buddy Time…Art, STEAM Focus, TK/K PLC Planning Days, Letter/Sound of the Week…Aa, STEAM, Save the Dates, Upcoming Events, The Week Ahead
Picture Day!
Picture Day went off without a hitch! A special thanks to all the parents who came in to help!
Federal Survey Cards
If you haven't returned your card yet, please turn them in as soon as possible! These went out this past week and all need to be returned.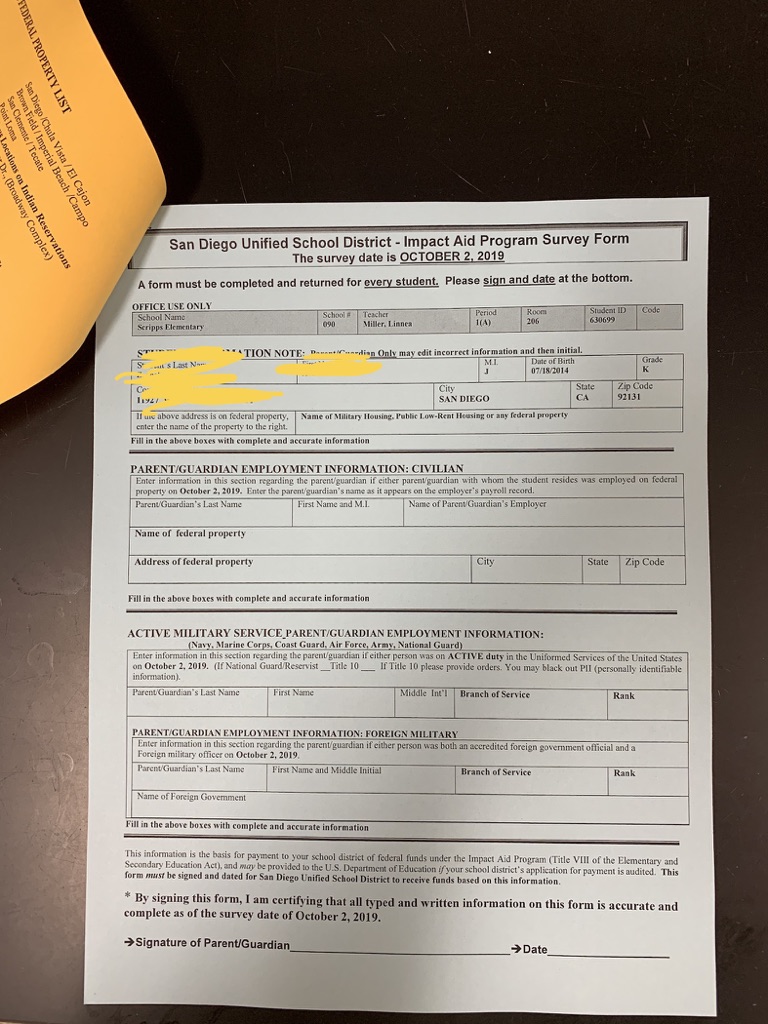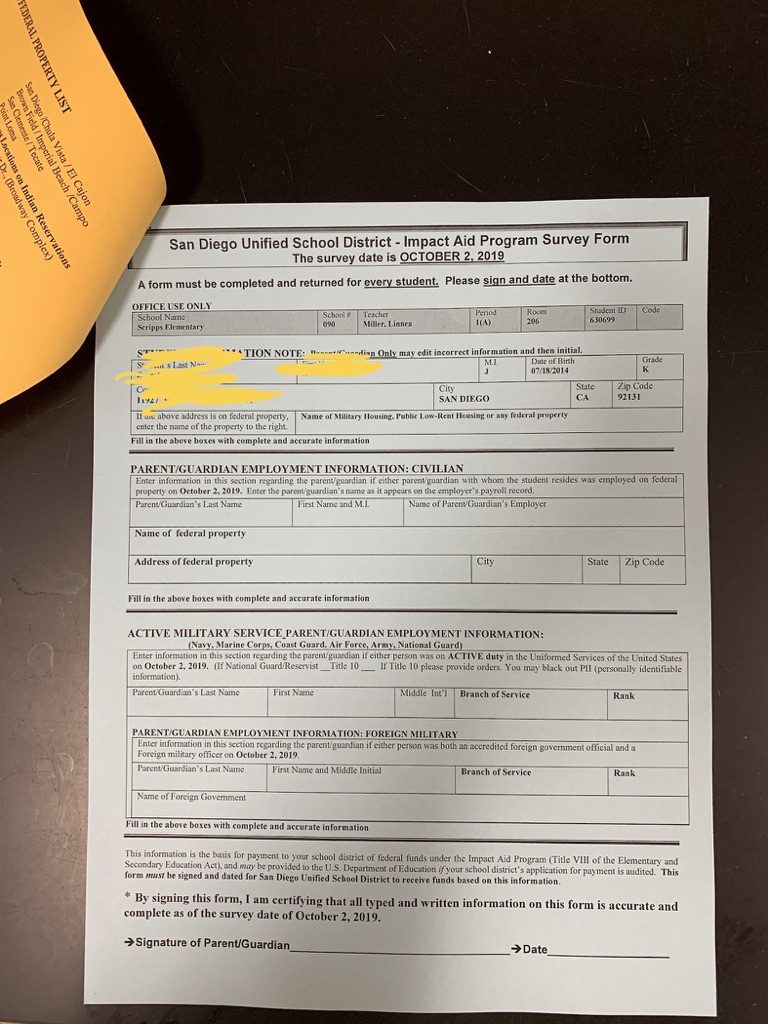 Character Education
This week Nicole Meyer came in to teach the first Character Education lesson of the year. The trait of the month is Respect. Nicole worked with the kids to see that we are all different and can love and respect each other for ways we are different and the same. The students loved the lesson!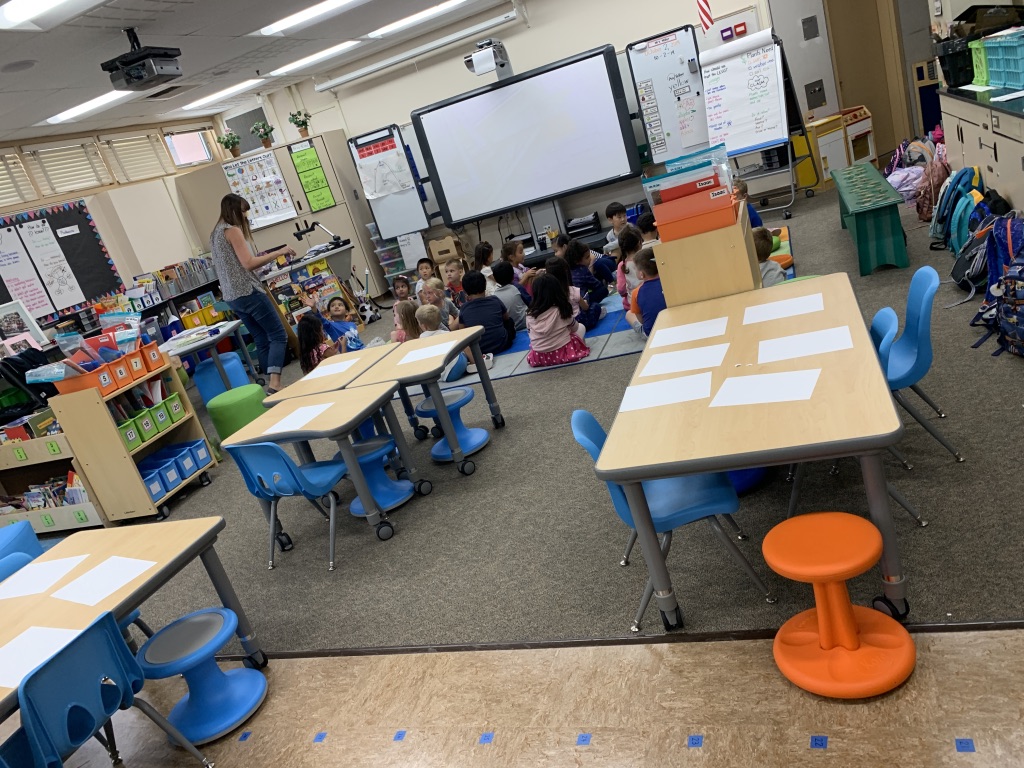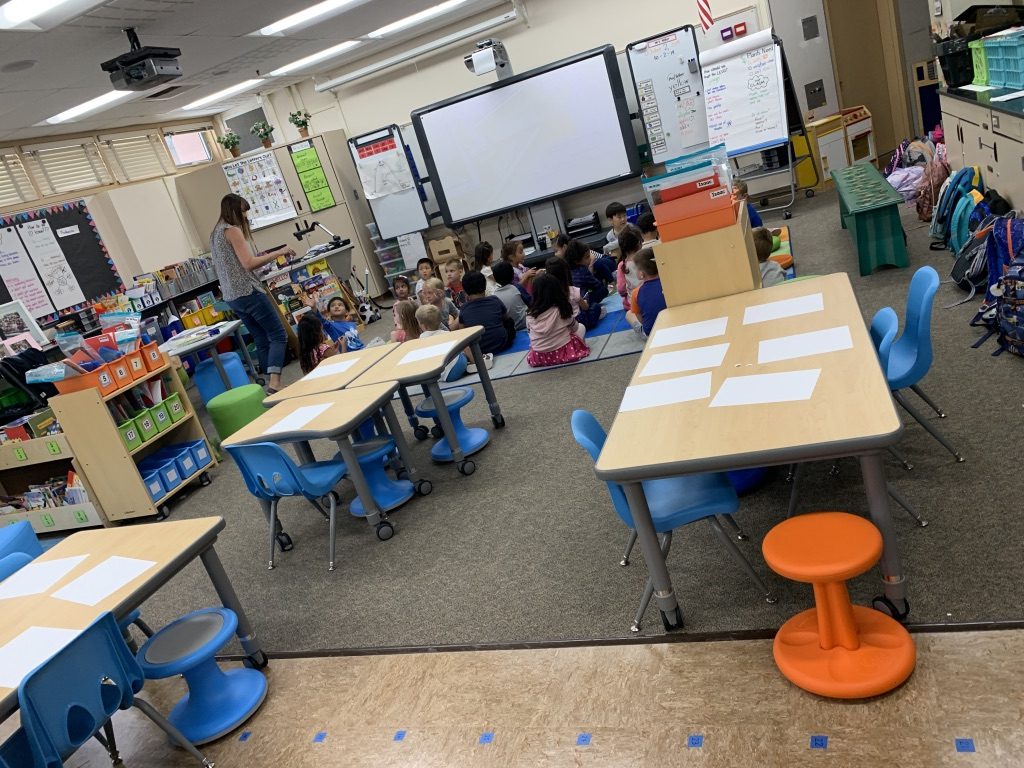 Super Penguin Update
Have you turned in your envelope yet? We are trying to get to 100% of envelope return! We have had about 8 envelopes turned in and those students received their bracelets! Remember no donation is required! As current AFP members…thank you!
Spookley, The Square Pumpkin
This week Caitlyn Tschernskowitsch prepared a story and craft for our students. The story of Spookley discusses many huge concepts of building confidence and valuing differences and of course helping others! Each student made their own Spookley pumpkin of different shapes and colors. Check out our Spookley Pumpkin Patch.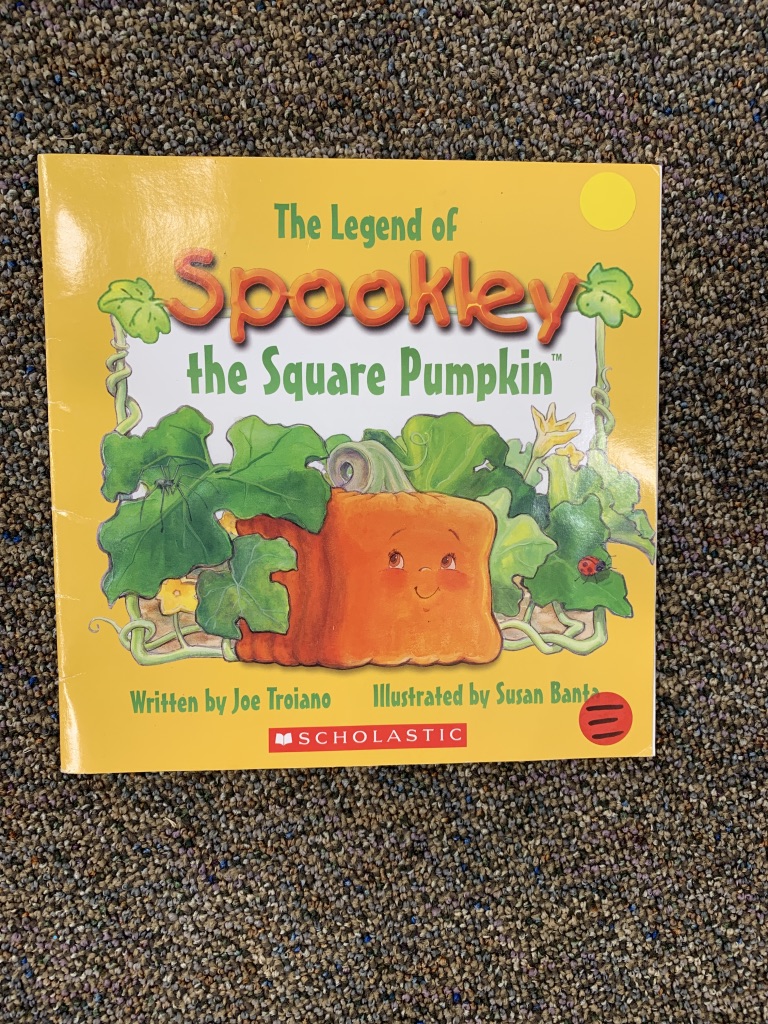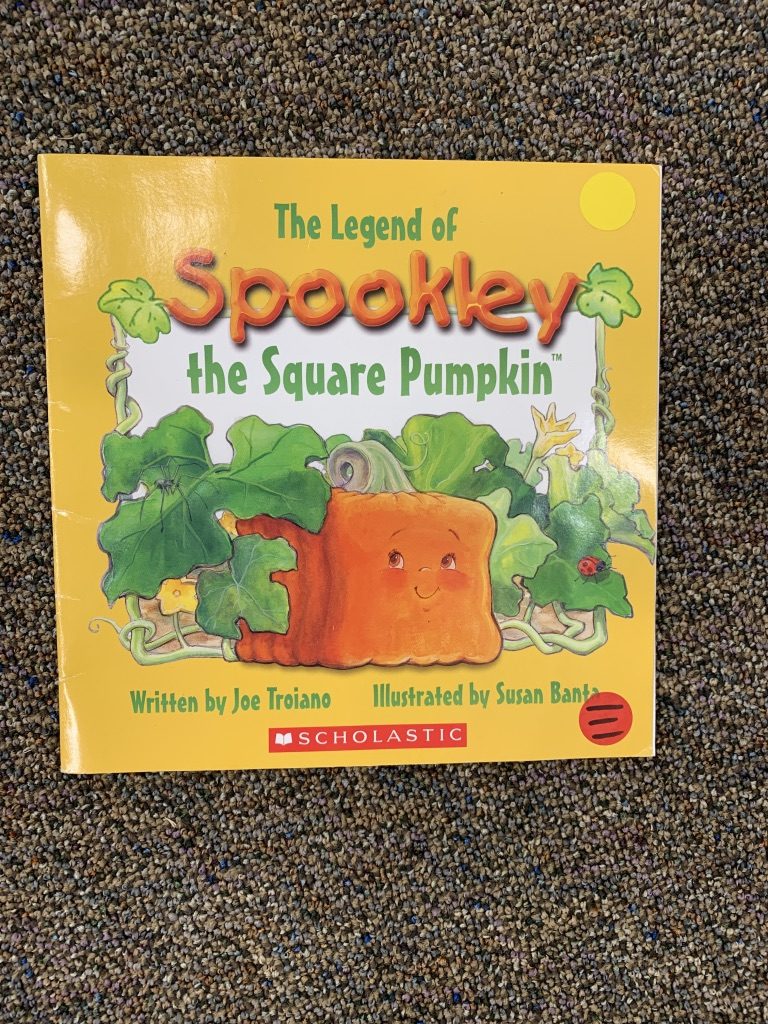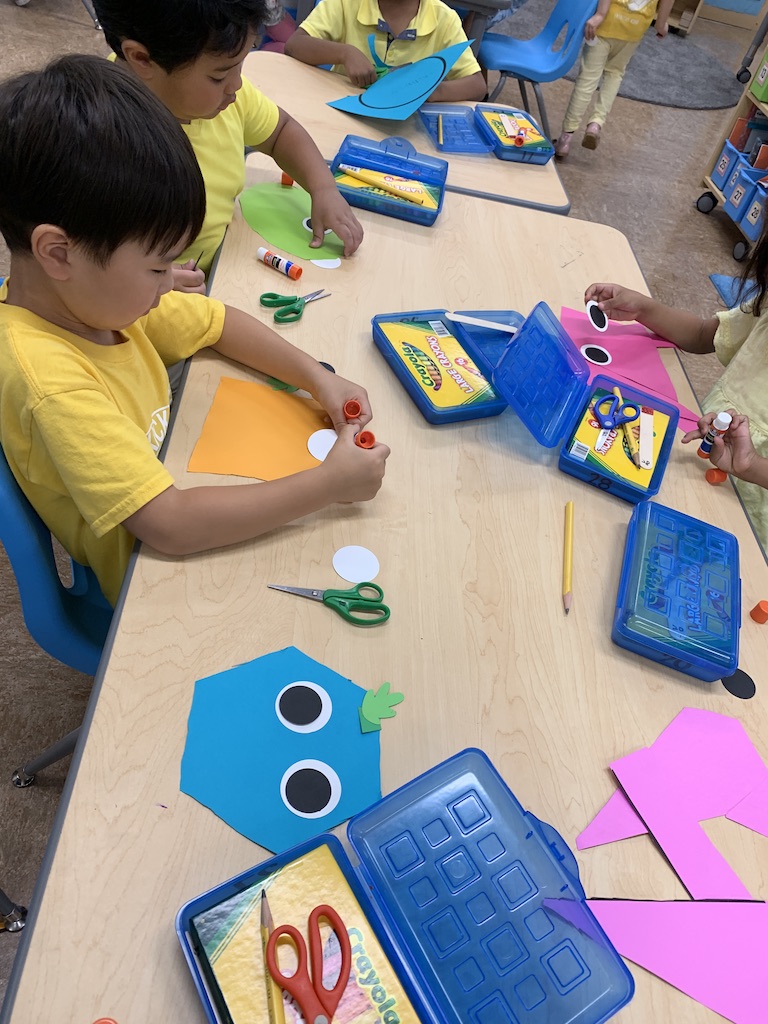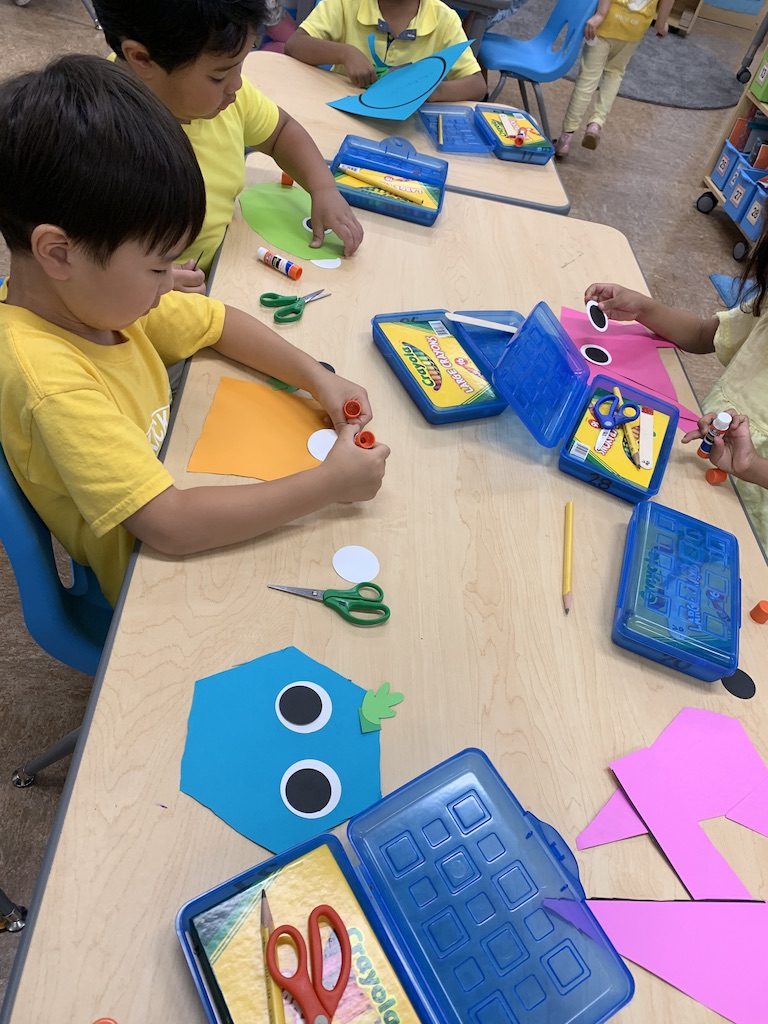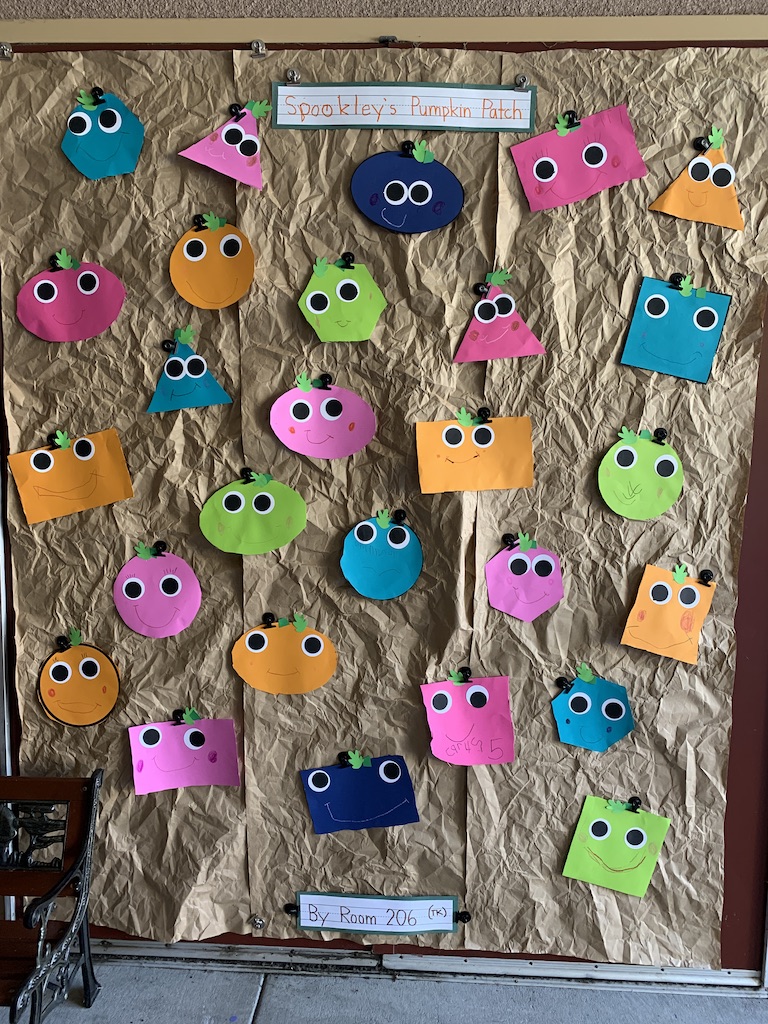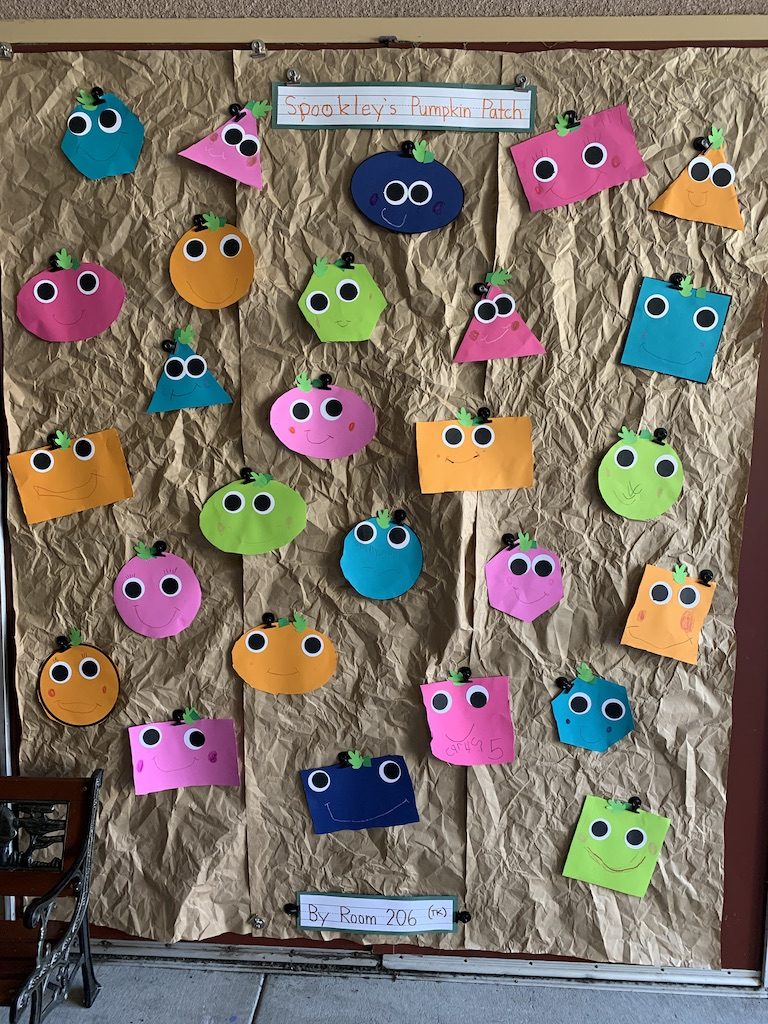 Buddy Time …Art!
This week we met with our buddies! We were having so much fun I forgot to take pictures! Our TK's look forward to meeting with their buddies more than any other part of our week! I hear our 3rd graders feel the same!!! We seriously love them and the help they give! WE made some fall trees with our buddies this week!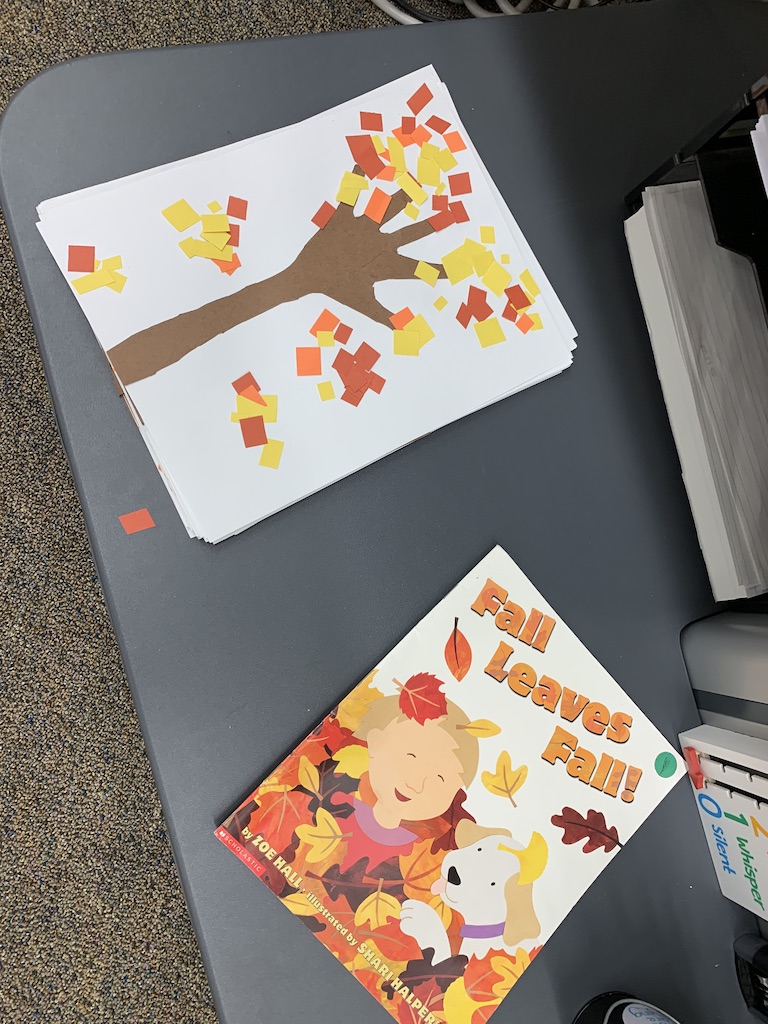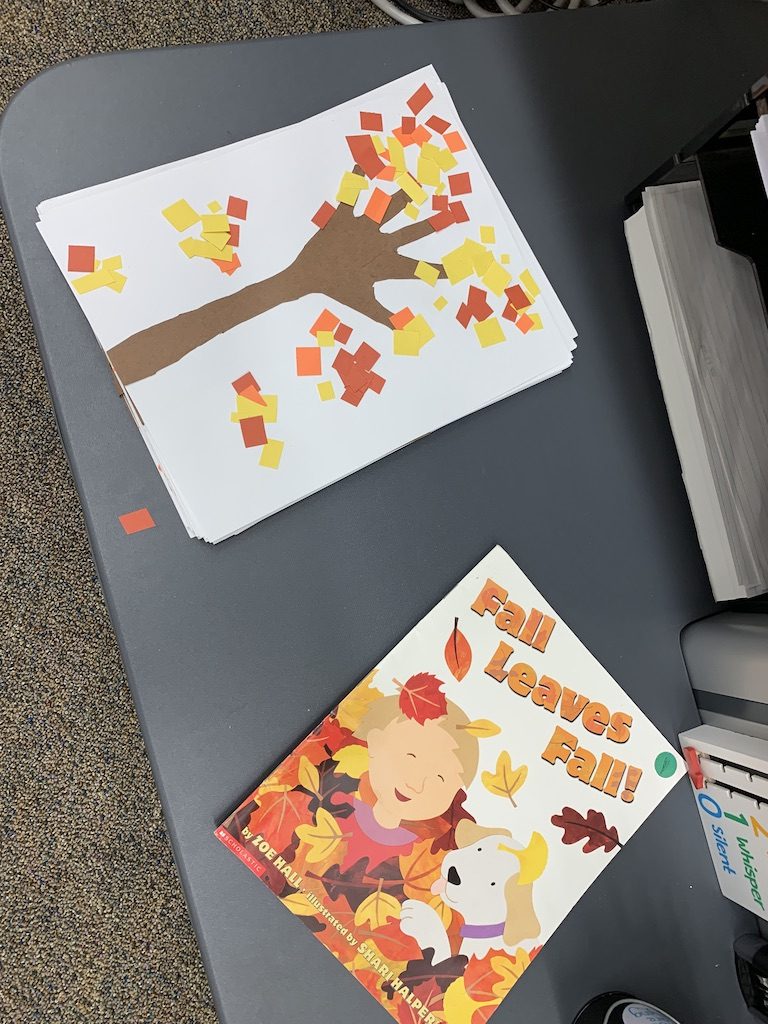 STEAM Focus
In our focus to learn about Living and Nonliving things, we have learned that Animals, Plants and People are living things. We've been discovering what living things need to survive. Check out some of the work and thinking we've studied and charted!
TK/K PLC Planning Days
This week the TK/K Teachers have their first Professional Learning Communities (PLC) Planning Day. We have these days about 1x a month. During these days, we have trainings, we plan together, and create vision and plan support and growth for our students. Our first PLC day is this Tuesday. Mrs. Whelehon is a wonderful substitute teacher and will be teaching our sweet class while I'm gone.
Letter/Sound Aa
This past week we studied the multi-faceted letter Aa. We practiced what it looks like, sounds like (many different sounds) and how to write it properly!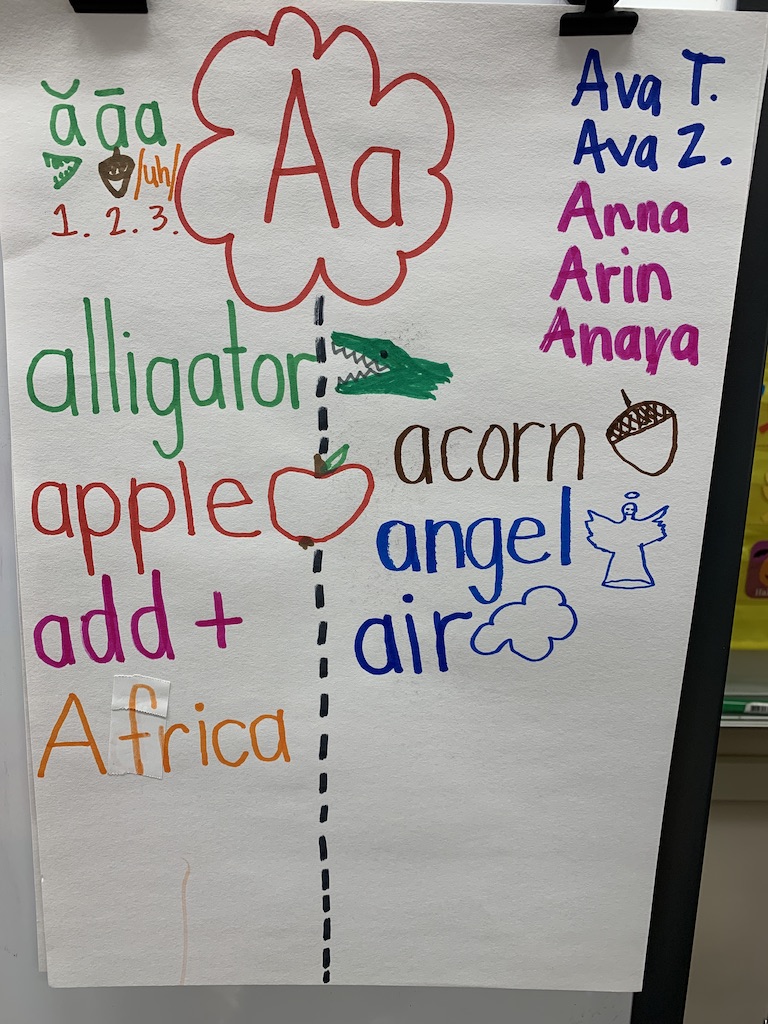 This Coming Week….
GREEN

Week!

Each week we celebrate a new color and talk a little about the color word. On Thursdays, the TK/Kinder wear our week's color to celebrate! 
If you wish to plan ahead on your color wardrobe here is the color wearing order:
Thurs. 10/17 – PURPLE
Thurs. 10/24 – BLACK
Thurs. 10/31 – ORANGE
Thurs. 11/7 – WHITE
Thurs. 11/14 – PINK
Thurs. 11/21 – BROWN
Save these Dates
Halloween Boo-tique Donations – October 2nd – October 14th
Halloween Boo-tique – Begins October 17th 
AFP Meeting – October 8th 
EBS Fall Festival – October 25th 
Room 206 Halloween Party – Thursday, October 31st. 
The Week Ahead…
Monday – 10/7/19
EBS Morning Run Club begins @ 8:15am – 8:30am
Scholastic Book Orders due!
Tuesday – 10/8/19
EBS Morning Run Club begins @ 8:15am – 8:30am
TK/K PLC Day (Mrs. Miller will be in an all day meeting…Mrs. Whelehon will be here!)
Wednesday – 10/9/19
Computer Lab – Practice logging in at home!!
EBS Morning Run Club @ 8:15 am
First Character Education Lesson! 
Thursday – 10/11/19
Music Class with Mr. Waczek
EBS Morning Run Club @ 8:15 am
First Fine Artists Lesson @ 11:30
GREEN  WEEK – All Kinders and TK wear GREEN
Friday – 10/12/19
EBS School Spirit Days! Wear Spirit Wear!
EBS Morning Run Club @ 8:15 am