IN THIS POST: Fine Artist Lesson #1, Parent Teacher Conference Week, Family Fun Wall,  Buddy Time, Reading at Home (Logs), Letter/Sound of the Week…Cc, Green Week! Save the Dates, Upcoming Events, The Week Ahead
Fine Artist Lesson #1
This week the students had their first Fine Artist Lesson! The students had a blast expressing their creativity while our awesome Artist Team helped to support the students from start to finish! Check out these artists and their awesome experience!
Parent Teacher Conference Week
Parent Teacher Conferences are coming up! This first set of conferences, I will meet with all parents to discuss your child's progress and next steps for growth. Each conference is about 25 minutes with 30 minute time slots. 
An on line link will be mailed out to each family for you to sign up for a time that works best for you. We ask that we meet with parent or parents only as it is a preference to discuss the growth and next steps without your child present. 
I look forward to meeting with each of you! The link should be out by the end of October. 
Family Fun Wall
Our Family Fun Wall is up on the wall! The kids are loving seeing their families in our room! If you haven't sent in a photo yet, please feel free to send a 4×6 photo of your family!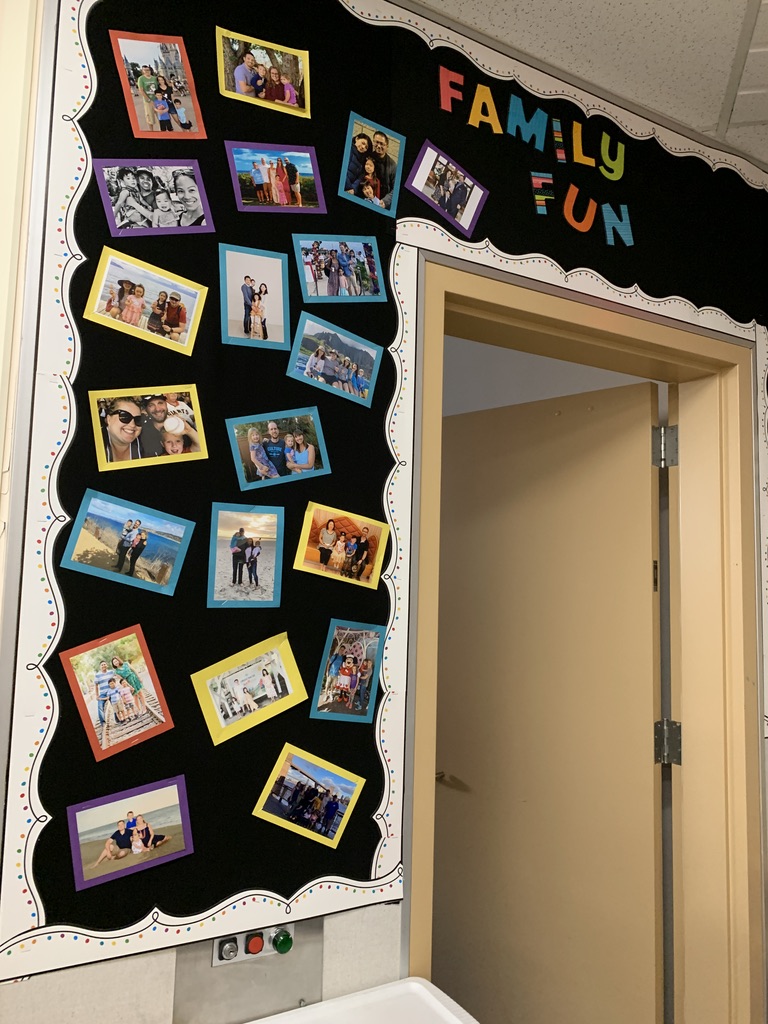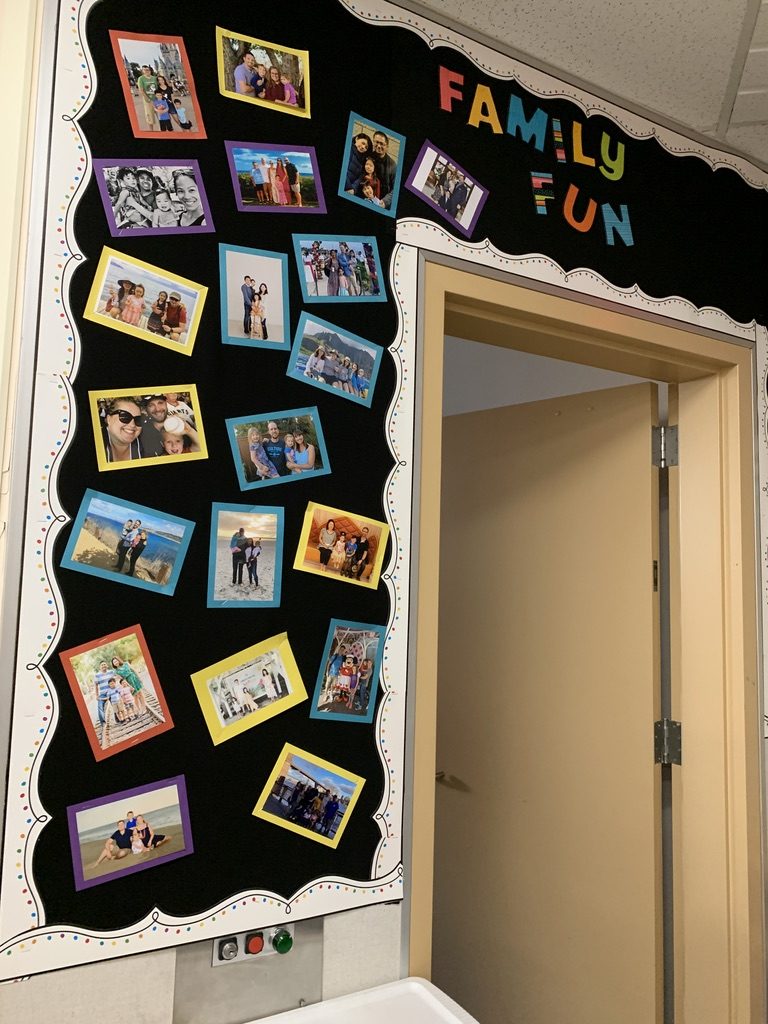 Buddy Time!
We love our buddy time! We played Roll a pumpkin this week! 
Reading at Home (logs)
Just a reminder that we are aiming to read consistently. Books will be exchanged after you return them or your child can read on RAZKids. Your child will move along the Road to Reading as they turn in their logs. They get a prize when they reach the library! Remember to log all reading: 
Reading to your child (your books of choice)
Reading with your child
Your child reading to you! (each time they read the book, log it)
All are valued and an important part of reading! 
Letter/Sound of the Week…Cc
This week we studied the letter and sound of C. This letter is a foundation in handwriting. Did you realized from a lower case "c" that all these other letters are formed. 
GREEN Week!
Check out pics from this week's color day!!
This Coming Week….
PURPLE

Week!

Each week we celebrate a new color and talk a little about the color word. On Thursdays, the TK/Kinder wear our week's color to celebrate! 
If you wish to plan ahead on your color wardrobe here is the color wearing order:
Thurs. 10/17 – PURPLE
Thurs. 10/24 – BLACK
Thurs. 10/31 – ORANGE
Thurs. 11/7 – WHITE
Thurs. 11/14 – PINK
Thurs. 11/21 – BROWN
Save these Dates
Halloween Boo-tique – Begins October 17th 
EBS Fall Festival – October 25th 
Room 206 Halloween Party – Thursday, October 31st. 
Make Up Picture Day – November 7th
Veteran's Day – No School – November 11th
The Week Ahead…
Monday – 10/14/19
Computer Lab – Practice logging in at home!!
EBS Morning Run Club begins @ 8:15am – 8:30am
Tuesday – 10/15/19
EBS Morning Run Club begins @ 8:15am – 8:30am
Wednesday – 10/16/19
Computer Lab – Practice logging in at home!!
EBS Morning Run Club @ 8:15 am
Thursday – 10/17/19
Music Class with Mr. Waczek
EBS Morning Run Club @ 8:15 am
PURPLE  WEEK – All Kinders and TK wear PURPLE
Friday – 10/18/19
EBS School Spirit Days! Wear Spirit Wear!
EBS Morning Run Club @ 8:15 am