IN THIS POST:  Birthday Thanks!, We Got Boo'd, First Field Trip …SURPRISE!, Buddy Time…Math Tiles, Miss Ellen Assembly, Disaster Drill, Running Club Achievement,  Letter of  the Week Tt,, Save the Dates, Upcoming Events, The Week Ahead
Birthday Thanks!
A sincere thanks to all the birthday love you shared with me this past Wednesday! I was floored by all the home made cards and my favorite treats! I was greeted by a delicious coffee, a delightful and flavorful lunch (that I didn't have to pack in the morning) and a lovely kid-print gift with gift cards to a date with my husband!! Such a great day! I had continuous hugs all day and got to share my birthday with a 206 buddy! Thank you for caring so much for me!!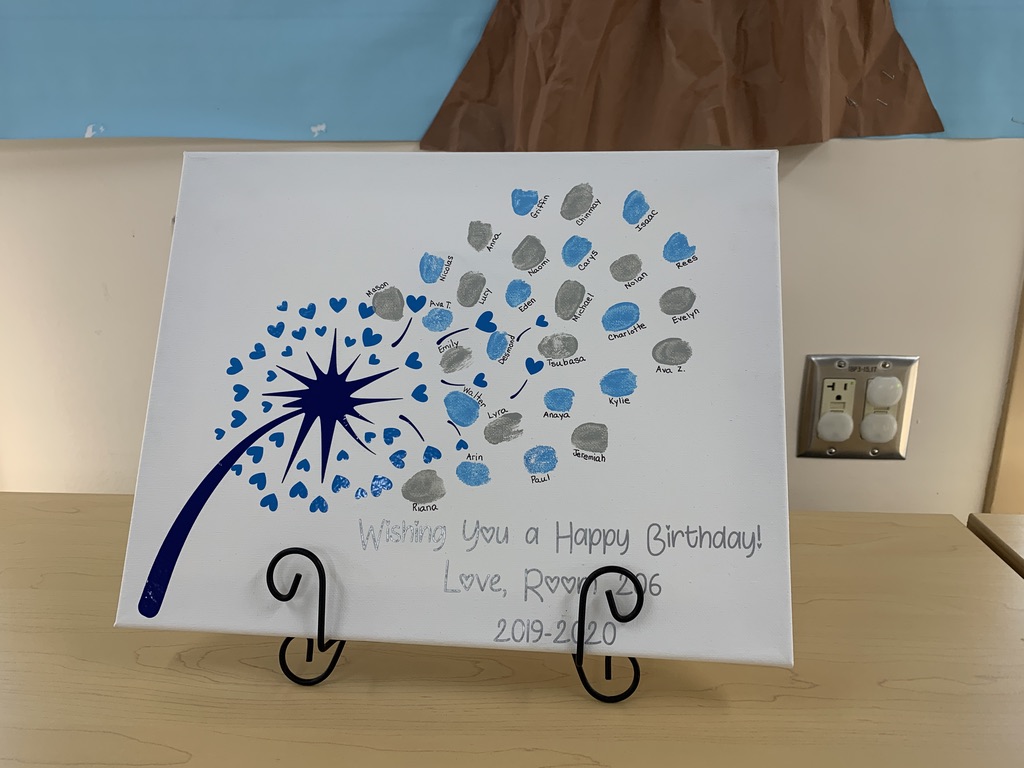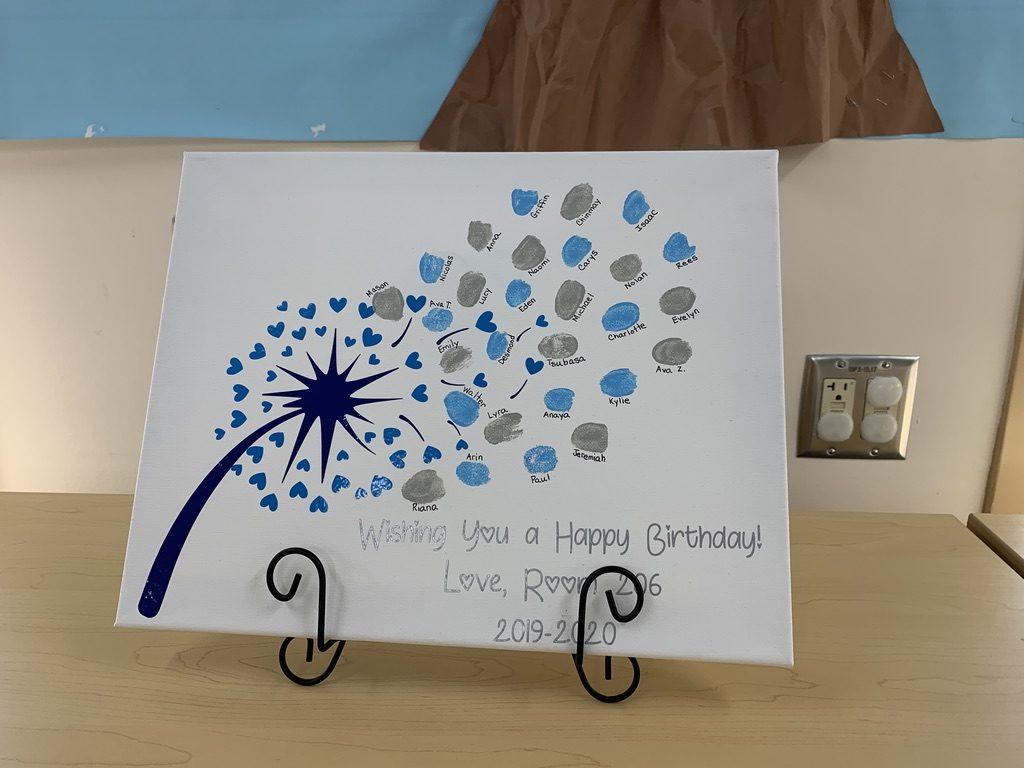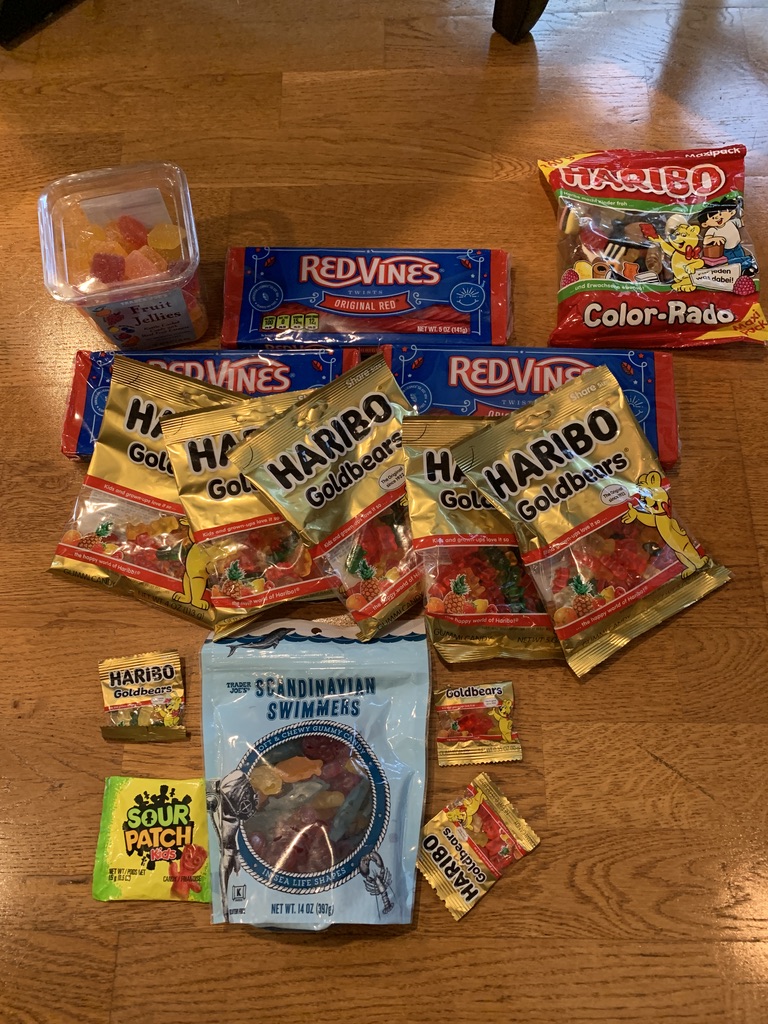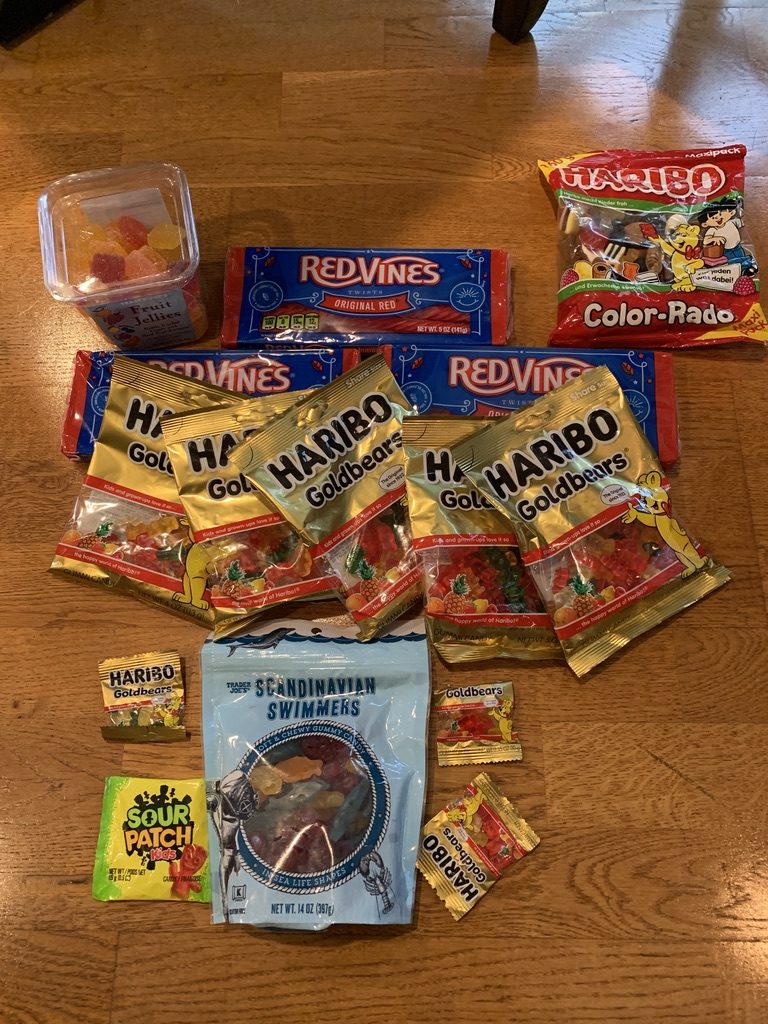 We Got Boo'd!!
We came in to class this Tuesday and found a bag at our door! We had been "Boo'd" by another class! The kids were so excited and we couldn't believe what the treat was! Check out our picture!! We had some belly laughs with this treat! 
First Field Trip….SURPRISE!!
I had no idea, but the kindergarten class decided to go to the Apple Farm this year! Since they are taking buses they were kind enough to extend an invite to our class since 2 classes can fit on one bus (which makes 6 classes in all if we are included). We will be taking the students in a bus to the farm and going with Mrs. Huynh's class. Please return items as soon as possible. You will still be able to go even if you are not D cleared as we are taking a bus together and will be with the teacher the entire time. We hope you can make it and I apologize about the surprise notice….it was a last minute invite!!
Buddy Time …. Math Tiles!
During our buddy time this week, our 3rd grade buddies, taught our students how to do Math Tiles! This is a math (number sense foundation) activity. We will begin doing this with volunteers but were given introductory tutoring by our buddies since they did it in first grade and in kindergarten! It is so awesome to have these 1:1 helpers!!
Ms. Ellen Assembly!
This week we celebrated another special birthday…Ms. Ellen Browning Scripps had a birthday! Each year we celebrate her life and all that she was to the community. We had a few speakers give a speech about her and the choir sang a couple different birthday songs to her. There was a surprise appearance from the Wednesday Hip Hop class …it was a great way to celebrate a phenomenal lady!
I'm not sure if you know much about her, but her heart to give was seriously unreal! Check out some Ms. Ellen facts here! 
https://en.wikipedia.org/wiki/Ellen_Browning_Scripps
Disaster Drill 
This was an eventful week as we also had our first Disaster Drill. I did not warn the students of this as I thought it might be more powerful to let it play out and then follow up with talk afterwards as they would be able to understand better. Different from a fire drill, Ms. Sloan gets on the intercom and announces that we are having a disaster drill in a very calm voice. She steps them through what they should be doing (getting under a table, holding on to a leg of a table and covering their eyes/face) as we pretend we are in current earthquake. She names the stopping of the pretend shaking in which I wait 2 minutes for the shaking to stop and then we all head up to the outside safe spot that we also go to for fire drills. The kids did a pretty good job considering and our talk after the drill was very powerful. We practiced the tuck and cover body positioning! I'm so proud of them and confident that they will know better during our next disaster drill what to do and the most important parts of our body to protect!
Running Club Achievement
One our dear students made it to 100 laps in the Before School Run Club! He is the first in our class to make this achievement! We are so proud of him and his efforts! Give a round of applause!!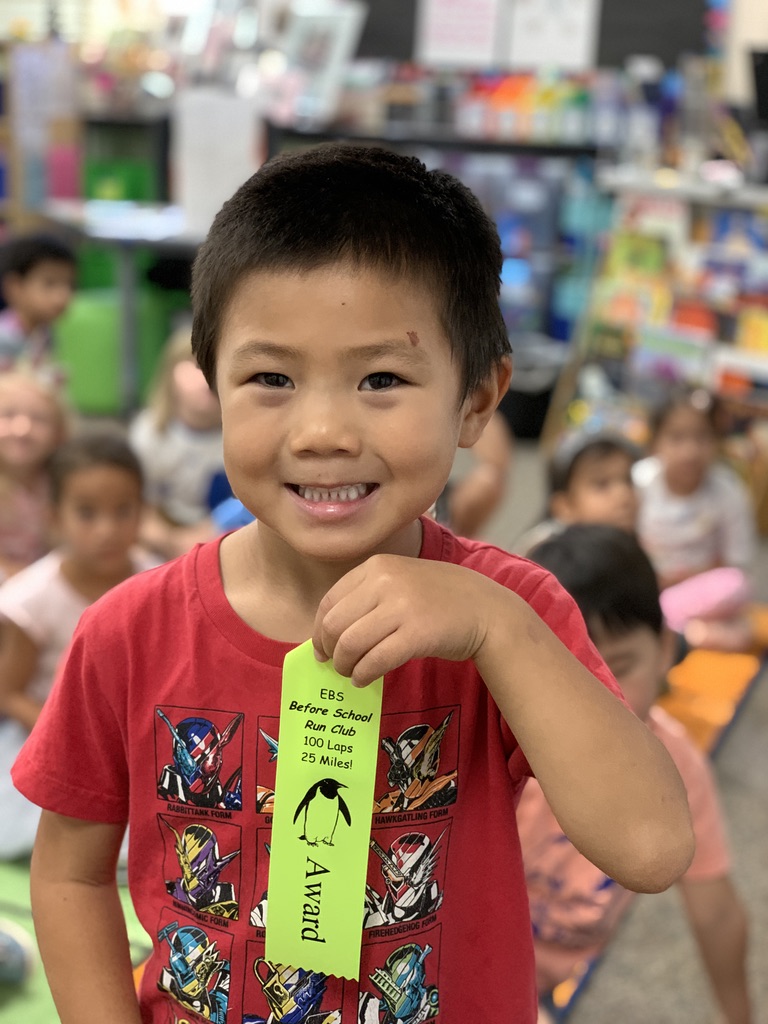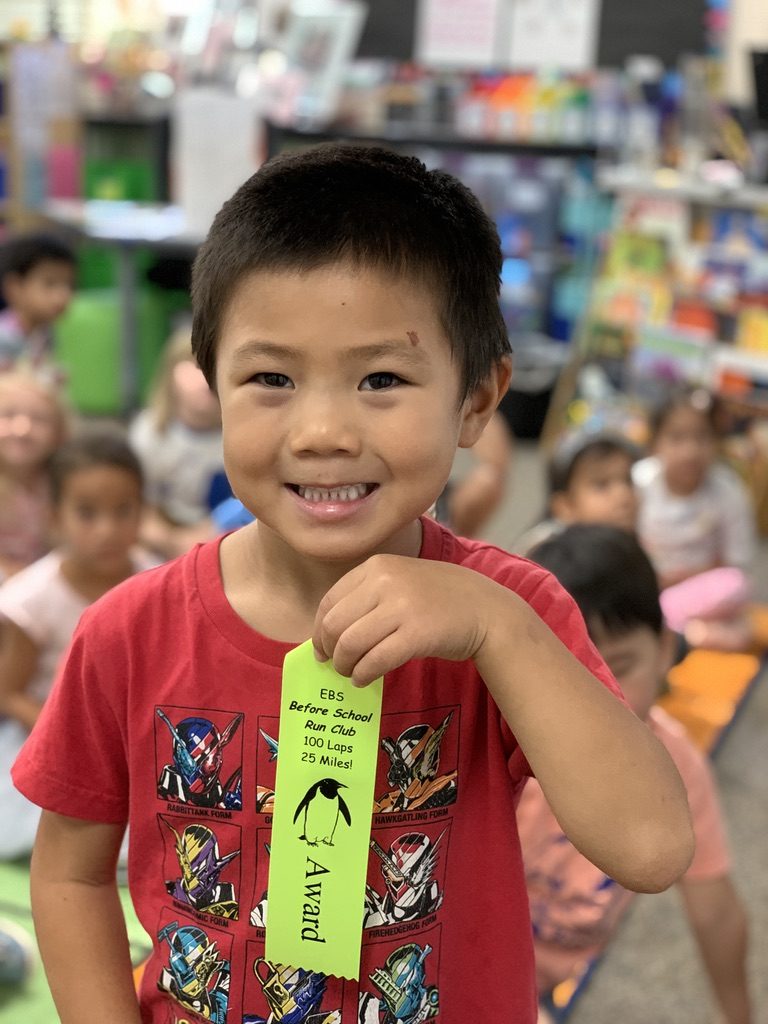 Letter of the Week…Tt!
This week we practiced writing and remembering the capital letter, lower case letter and sound of "Tt." These students have made such great improvements. 
This Coming Week….
BLACK

Week!

Each week we celebrate a new color and talk a little about the color word. On Thursdays, the TK/Kinder wear our week's color to celebrate! 
If you wish to plan ahead on your color wardrobe here is the color wearing order:
Thurs. 10/24 – BLACK
Thurs. 10/31 – ORANGE
Thurs. 11/7 – WHITE
Thurs. 11/14 – PINK
Thurs. 11/21 – BROWN
Save these Dates
Halloween Boo-tique Donations – October 2nd – October 14th
Halloween Boo-tique – Begins October 17th 
AFP Meeting – October 8th 
EBS Fall Festival – October 25th 
The Week Ahead…
Monday – 10/28/19
EBS Morning Run Club begins @ 8:15am – 8:30am
Tuesday – 10/29/19
EBS Morning Run Club begins @ 8:15am – 8:30am
Wednesday – 10/30/19
Computer Lab – Practice logging in at home!!
EBS Morning Run Club @ 8:15 am
Thursday – 10/31/19
Music Class with Mr. Waczek
EBS Morning Run Club @ 8:15 am
BLACK  WEEK – All Kinders and TK wear BLACK
Friday – 11/1/19
EBS School Spirit Days! Wear Spirit Wear!
EBS Morning Run Club @ 8:15 am