IN THIS POST: Start with "Hello" Week, Picture Day TK-2, Volunteers Cleared,  D Clearance Now Available, Buddy Time, Read to Self, Scholastic News, Give A Cheer, Letter of  the Week Mm, STEAM, Save the Dates, Upcoming Events, The Week Ahead
Start With "Hello" Week
What a fantastic week! All of the elementary schools in Scripps participated in Start With Hello Week. It was a great week of intention and awareness and students not only stepped outside of comfort zones, but were taking on intentional efforts to seek-out those who were alone, act kind to others, and be a model member of the EBS community! See some pictures from this week's highlights!
Picture Day TK-2
Picture Day is Tuesday! If you wish to come on Tuesday, just stay with our class from drop off time. We will be taking our pictures first that day and will head over shortly after the first bell! Remember to say "cheese" and to practice those adorable smiles in the mirror!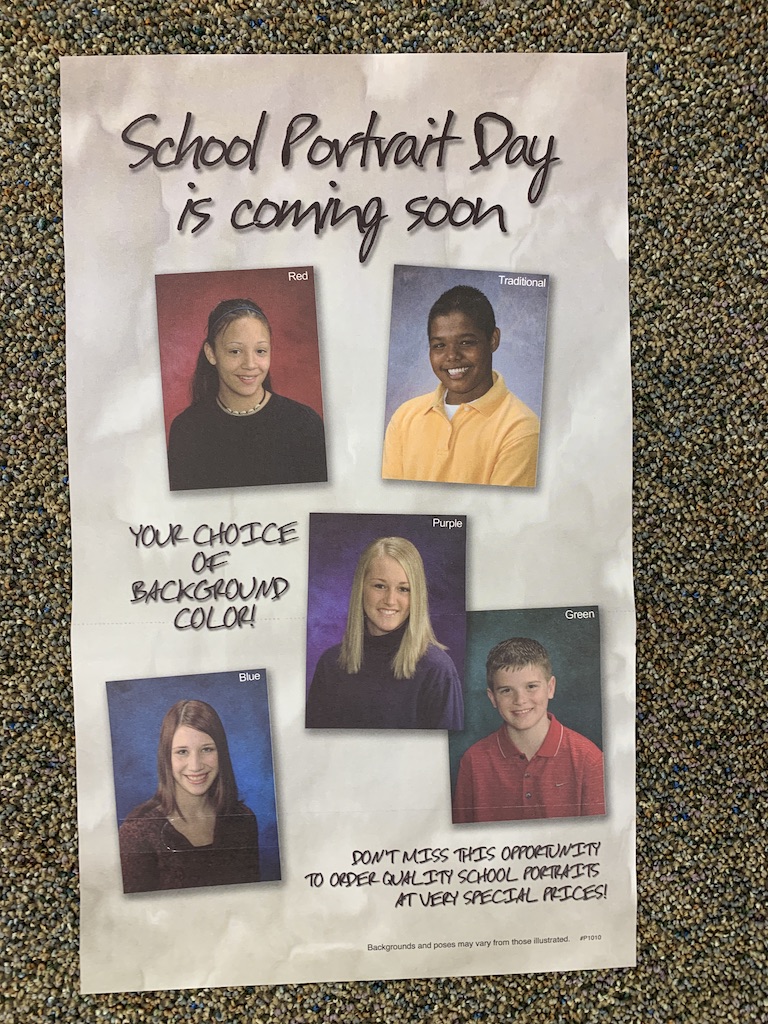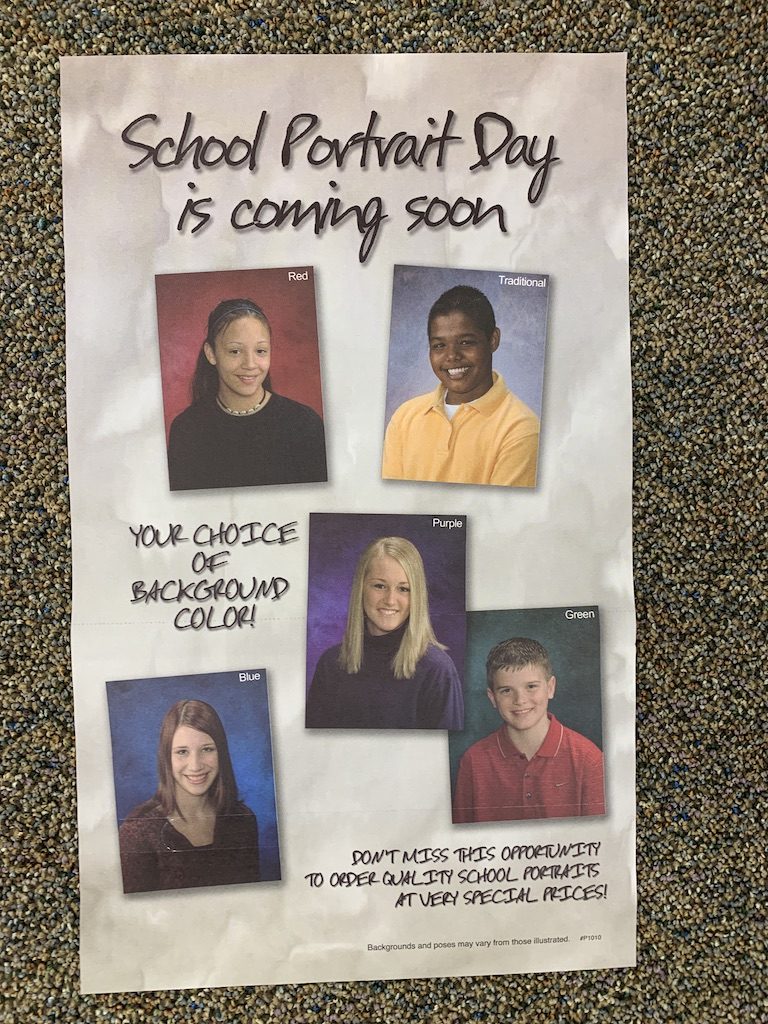 Volunteers Cleared – HOORAY!
Many of our applications have been processed and we have volunteers starting Tuesday! If you are coming in to volunteer, please come into the room before school starts so I can go over what the volunteering time and requests will look like that day. Thank you in advance! I've been waiting and so excited for this day!!
D Clearance Now Available
If you plan to drive on one of our field trips, you can now pick up a "Category D" clearance applications. These were released this week. A new "D" application will need to be filled out each year, however the District fingerprinting lasts for a lifetime. 
Buddy Time
This week we spent our buddy time on something very worthwhile….logging in at the Computer Lab! It was MAGIC…seriously!! We tried this strategy out and it was awesome! Each child had an older child helping to 1:1 coach and encourage them through this process! Many more of our students are now able to or on the brink of being able to log in! Super exciting! They also got modeled and could practice how to log out! Go 206!!
Read to Self
In Read to Self this week we finally reached 3 minutes. This isn't any old 3 minutes, but rather 3 minutes of practicing the diligence of "Read to Self." Check out this video out and applaud your little reader!!
https://www.youtube.com/watch?v=DiSffzl9NKc&feature=youtu.be
Scholastic News
Friday the students came home with their first scholastic news magazine! We do these in class together and let them try out the activity on the back by themselves. Enjoy!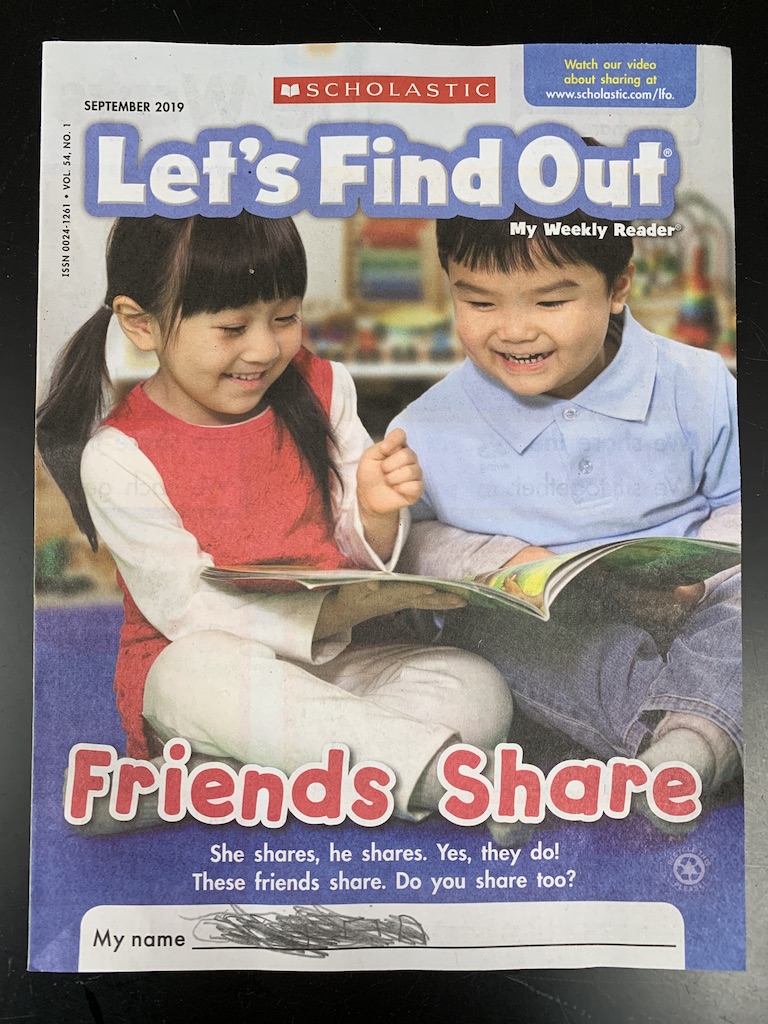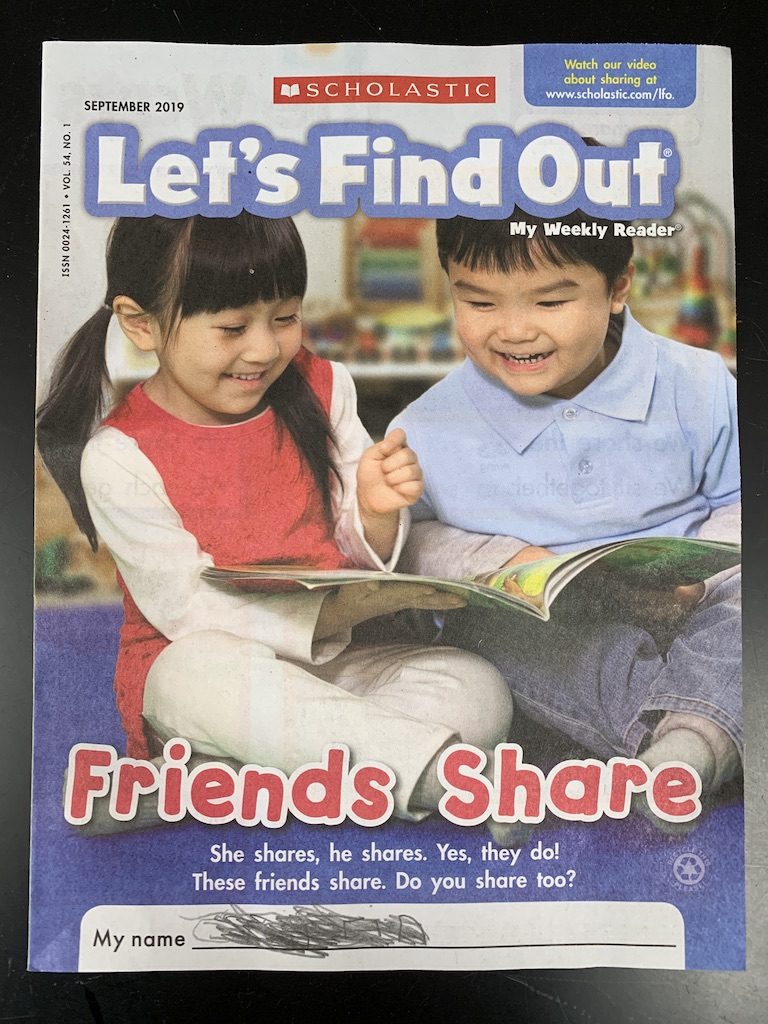 Give a Cheer
We just wanted to give a special shout out to Shinobu Watanabe (Anna's Mom). This sweet lady has been doing our folders and book bag trading almost every day this year. It may not be noticed by all, but it a huge help. I only have one 12-15 minute break each day to go to the restroom and have a snack/water. This is normally when I would be scurrying to get the folders barely finished before the kids came in to pack up for the end of our day! Please give a big round of applause to her! 
Lianna Lam (Jeremiah's Mom) and Aklesh Jain (Anaya's dad) are also helping with the morning unpacking and packing! We are super grateful for these folks! They model responsibility and consistency! Give a round of applause!!
Letter of the Week – Mm
This week we learned the letter Mm. Letter Mm books stayed in our book drawers this week and will come home soon. In the meantime we will be practicing them at school! Next week is the letter/sound Aa. 
To also celebrate and practice the letter Mm this week, we read the book Go Away Big Green Monster. We made our own Big Green Monsters and practiced capital and lower case Mm's (start every letter going down) and sound that it makes! We had a lot of run with this!!
STEAM
We have been learning about Living vs. NonLiving things in STEAM. We have discussed what makes a living and non living thing and this week we each built a living thing with our STEAM legos. 
This Coming Week….
YELLOW

Week!

Each week we celebrate a new color and talk a little about the word RED also. On Thursdays, the TK/Kinder wear our week's color to celebrate! *NOTE: This week, due to Say Hello Week, we will be wearing our color on Wednesday instead. 
If you wish to plan ahead on your color wardrobe here is the color wearing order:
Thurs. 10/10 – GREEN
Thurs. 10/17 – PURPLE
Thurs. 10/24 – BLACK
Thurs. 10/31 – ORANGE
Thurs. 11/7 – WHITE
Thurs. 11/14 – PINK
Thurs. 11/21 – BROWN
Save these Dates
Halloween Boo-tique Donations – October 2nd – October 14th
Halloween Boo-tique – Begins October 17th 
AFP Meeting – October 8th 
EBS Fall Festival – October 25th 
The Week Ahead…
Monday – 9/30/19
EBS Morning Run Club begins @ 8:15am – 8:30am
Tuesday – 10/1/19
EBS Morning Run Club begins @ 8:15am – 8:30am
School Picture Day for TK-2nd
Wednesday – 10/2/19
Computer Lab – Practice logging in at home!!
EBS Morning Run Club @ 8:15 am
First Character Education Lesson! 
Thursday – 10/3/19
Music Class with Mr. Waczek
EBS Morning Run Club @ 8:15 am
YELLOW WEEK – All Kinders and TK wear YELLOW
Friday – 10/4/19
EBS School Spirit Days! Wear Spirit Wear!
EBS Morning Run Club @ 8:15 am