IN THIS POST: Start with "Hello" Week, Picture Day TK-2, Volunteers Cleared, Book Bags, Box Tops, Sight Words, Letter of the Week Ss, Red Week, Save the Dates, Upcoming Events, The Week Ahead
Start with "Hello" Week
This week our school is being a part of something that could be life-changing for many students or even for one student. We are participating in "Start With Hello Week" as a part of the No Place for Hate Campaign. You may have seen some of the emails and may have skimmed the content, but it is something designed to remind us of inclusiveness. Though isolation and depression may not seem to happen often in younger grades like TK, the act and feeling of responsibility to include all members and value others (even those we may not agree with or those who are different than us) could start to make a real change in our world. 
This week our school is making it a priority to focus on how we can not only be a part of this movement, but truly strengthen these types of character traits in our students. We want EBS to be a place where people feel welcome, invited and safe. Belonging is one of the core basic needs in every human being. We will be discussing this in class for  few moments each day as we also participate in the whole school activities. See the sheet below if you missed them. 
Encourage your child each day to try on the goal for that day! Talk about how to do it and the impact it will have on others.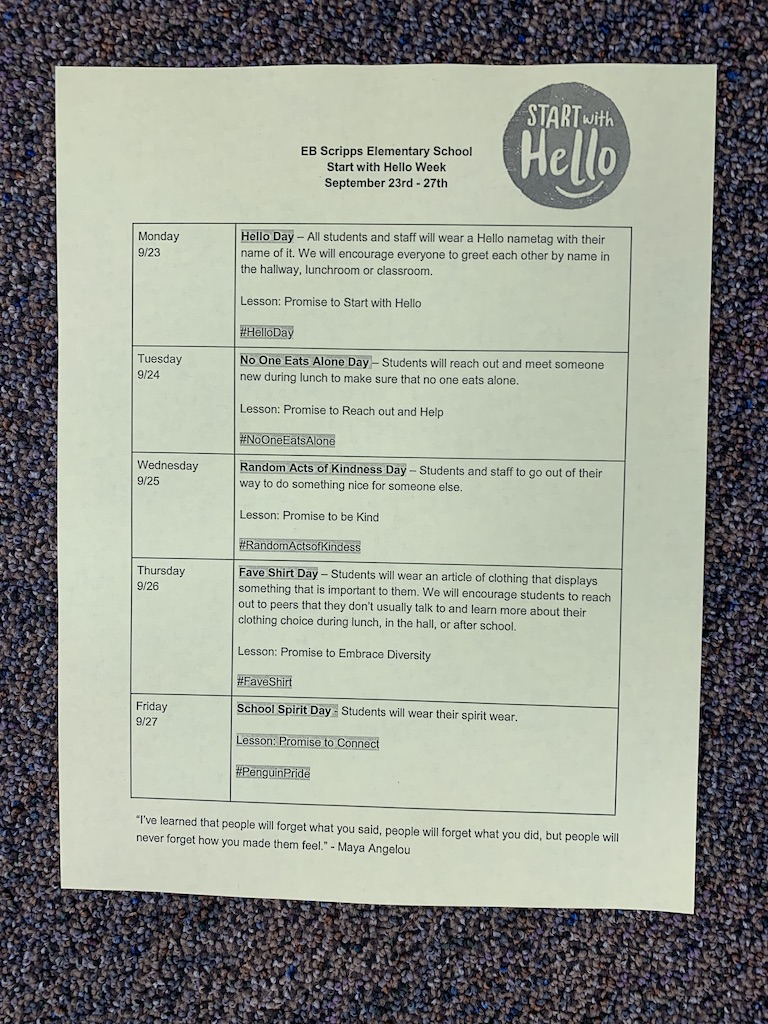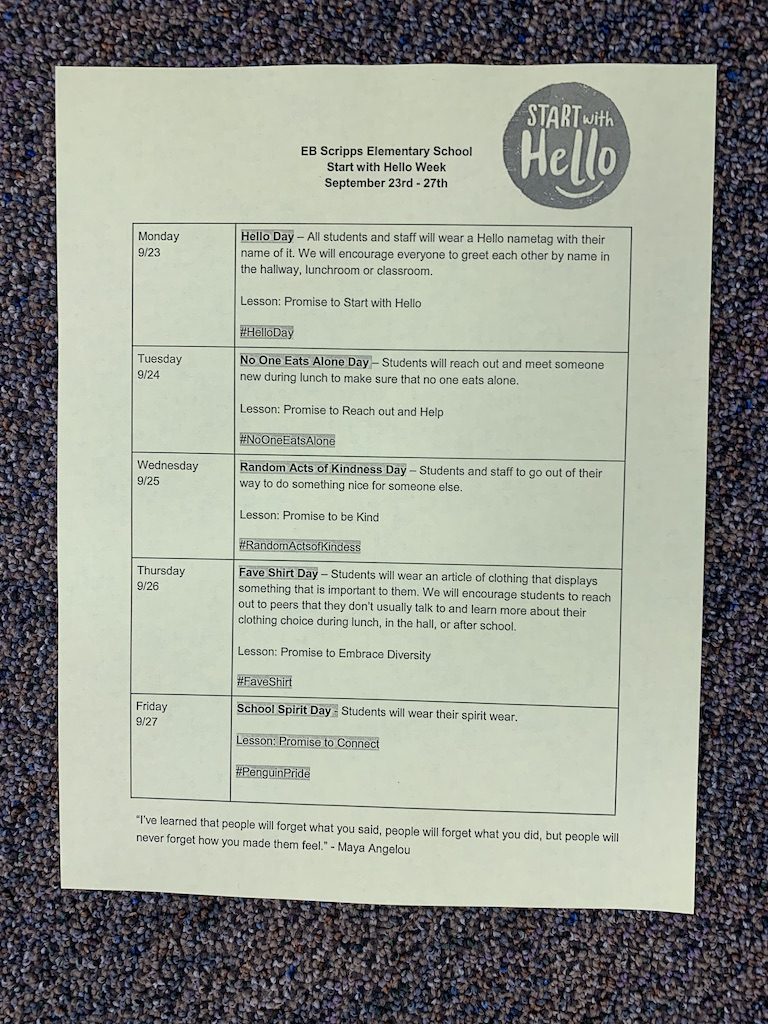 Picture Day TK-2
Picture Day is coming up! The information went home in daily folders this week. You can purchase photos online or send in the envelope. Typically we are one of the first slots of the day……so, if you are cleared and would love to stay after drop off, we'd love to have you help us out in the Multi Purpose Room that morning. In general the students wait in line with their name card to get their picture taken. Some volunteers help students get combed (they have separate combs for each student as needed) and check fine details. Other parents help with students are have already taken their picture and are waiting for the remainder of the class. Please let me know if you are interested! We'd love to have your help on that day!!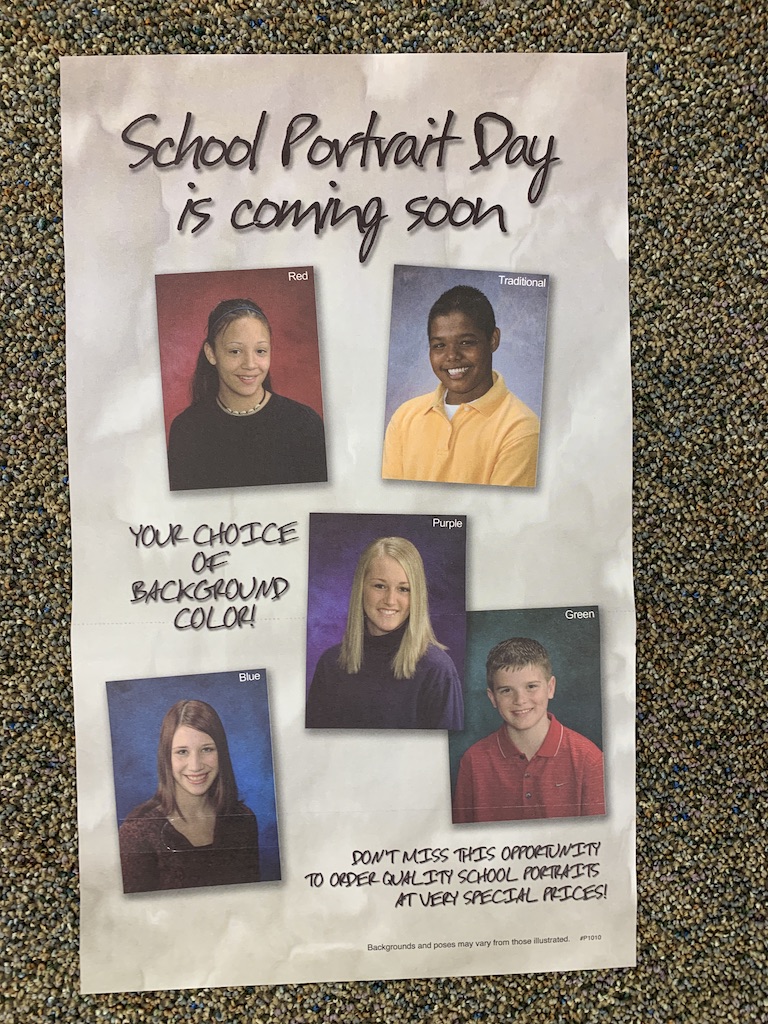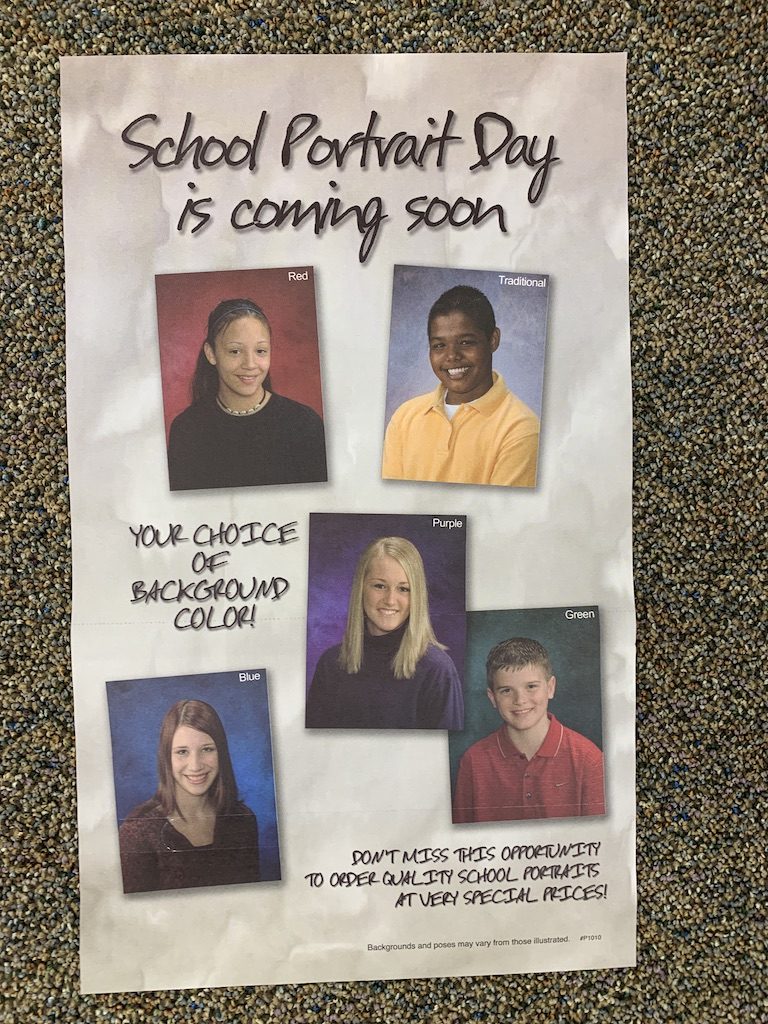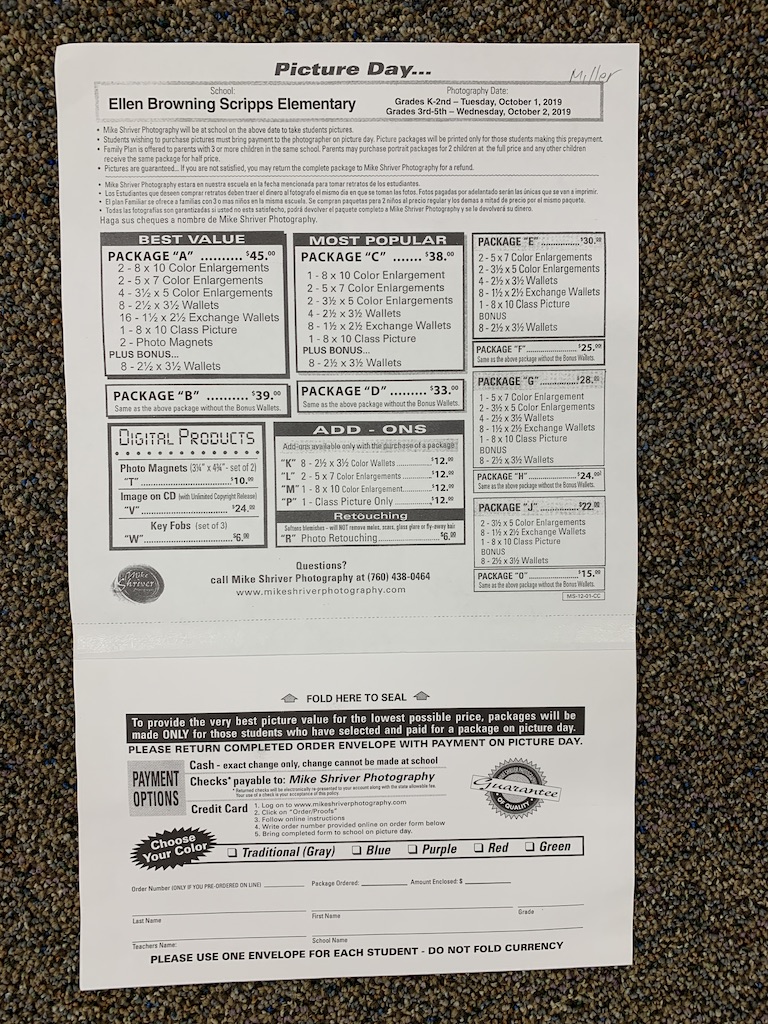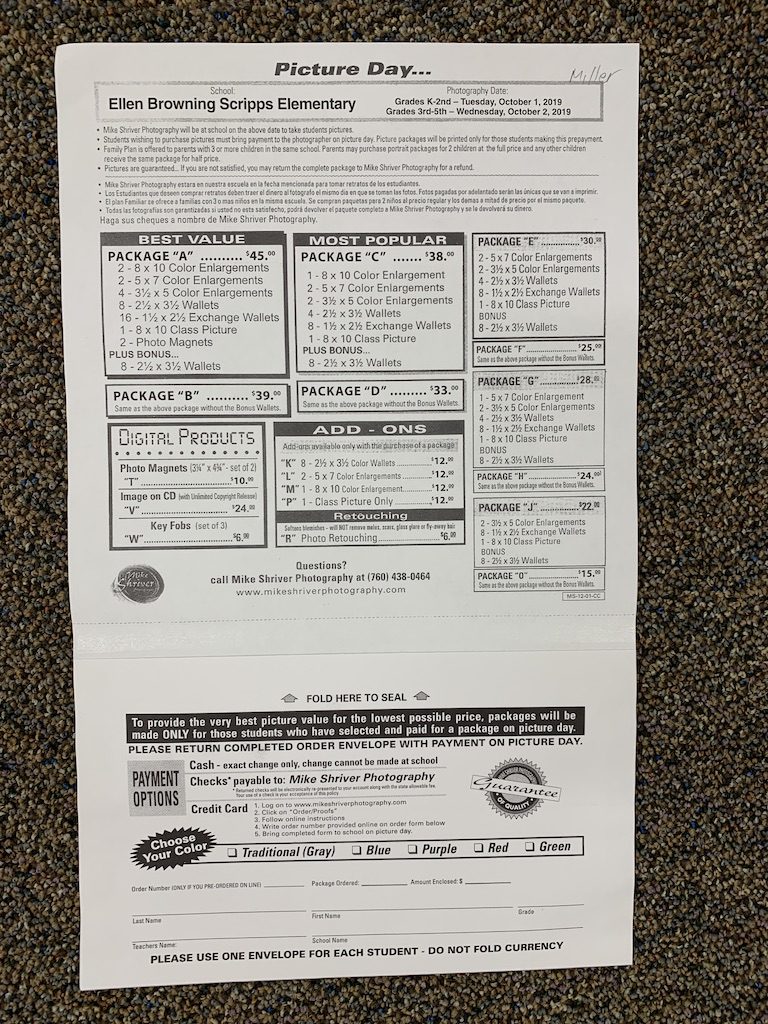 Volunteers Cleared – HOORAY!
We should be getting cleared volunteers any day! I will set up a calendar each month to let know the schedule. If you wish to add on or change days, please let me know in advance so I can prepare. We love having help and we love to see family faces in our day, we just need to prepare items for you to help or make sure we make other arrangements if you need to cancel. These first 6 weeks of school we may need additional help with students more than usual as they are settling into routines. If you are able and willing to cover some additional hours these first 6 weeks to help with students, please let me know. I'll let you know as soon as I find out about clearance levels! We can't wait! 
Student Reactions to Parent Volunteers! – Some students want to stay with mommy/daddy the whole time they are there, some students ignore their parent while they are there, some students have a hard time saying goodbye when the volunteer time ends and others are completely comfortable with it. In general most kids love it regardless of how they show it! If you think your child might have a hard time with you being there, just remember to discuss it with them before hand how you will be coming and that you are there to help all the kids, but you are helping in this class at this time because they are your child and you love them! Remind them about when it is time to leave, you will hug goodbye but not to worry as you will see them so soon they won't even realize. 
Book Bags
This week you received your child's book bag at home! How has it been going??? I hope your child has been enjoying the books! They may be doing even better than you expected just with having the first few weeks of school down and having the 10 new sight words under their belt! Please make sure to read the papers in the bag and the log. 
Too easy? – We often hear the phrase, "this was too easy for my child," or "they blew right through them without any help," or "they had the words memorized after the first read." Though it may seem to you that that means the book is too easy, know that this is all part of the reading process. Reading fluency, memorizing the pattern, reader confidence, repeating the same read and most of all understanding the story or What the book is all about? are extremely valuable parts of reading. Try not to worry if this is the case. Try to read the books for 3, 4 or 5 days and then return the books! Our amazing folder volunteer has been kind enough to change out the books as they return. 
Need copies? – Road to Reading Logs were sent home with the first set of books. Every time you complete 10 reads, log them in and return the log a new log should come back that day in your folder. If for some reason you don't get a new log, just stop in and we can hand you an extra log. 
Types of Reading – You can log in books you read to your child, books your child reads to you, reading from the Book Bag, Reading from RAZKids, etc. all on your log. All of these types of reading have great value. 
"What is this book all about?"  – Comprehension or Reading for Meaning is the most important factor in our reading….even more than getting the words "right." Please make sure in any type of read you are asking what the book is about. If it is a picture book you are reading to your student, you can stop throughout the book to ask What it's about?, What is happening?, Opinion – "What do you think about that?", "What would you do if that was you?" This is powerful foundation for Independent Critical Thinking in literacy! Thank you for partnering in this work! 
Comments or Questions? – If you have any comments or questions about your child's reading, feel free to mark it on the log and I will respond back to your comments or questions.
Prize Box – As a little extra motivation, when students complete a log, their car will move on the Road to Reading. After 5 or 6 logs, their car will make it to the library and they will get to the prize box. (Our Road to Reading in our classroom is almost finished. I will show a picture in facebook once its complete!)
Box Tops
You all received an email from our awesome Room Parents regarding Box Tops. This year is a little different due to the electronic/app ability in Box Tops. For me, it will actually make the task easier, but it will take a new habit to remember. Download the app (follow instructions in the email) and try a new habit such as scanning your receipt before you leave the store or once you get in the car. This will help you get all points possible to help our school and possibly even win the Box Top contest at our school!!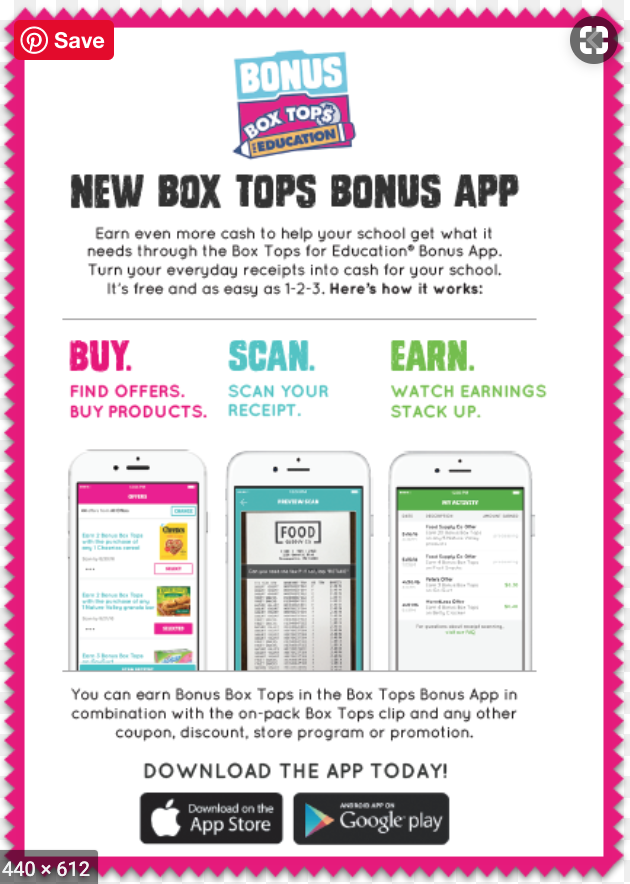 Sight Words
Keep working on those sight words. The end of the month is near and a new set of Orange words will come in October. If your child knows them well, I have one little friend who is practicing writing them at home! This is a great goal to add if your child is ready. Trying looking at the word, then facing it down and seeing if they can write the word. This requires them to picture it in their mind and build automaticity even it it's just for 1-3 words. 
Letter of the Week – Ss
This week we learned the letter Ss. Letter Ss books went home yesterday. Your child can finish them with you at home. See our Ss chart below!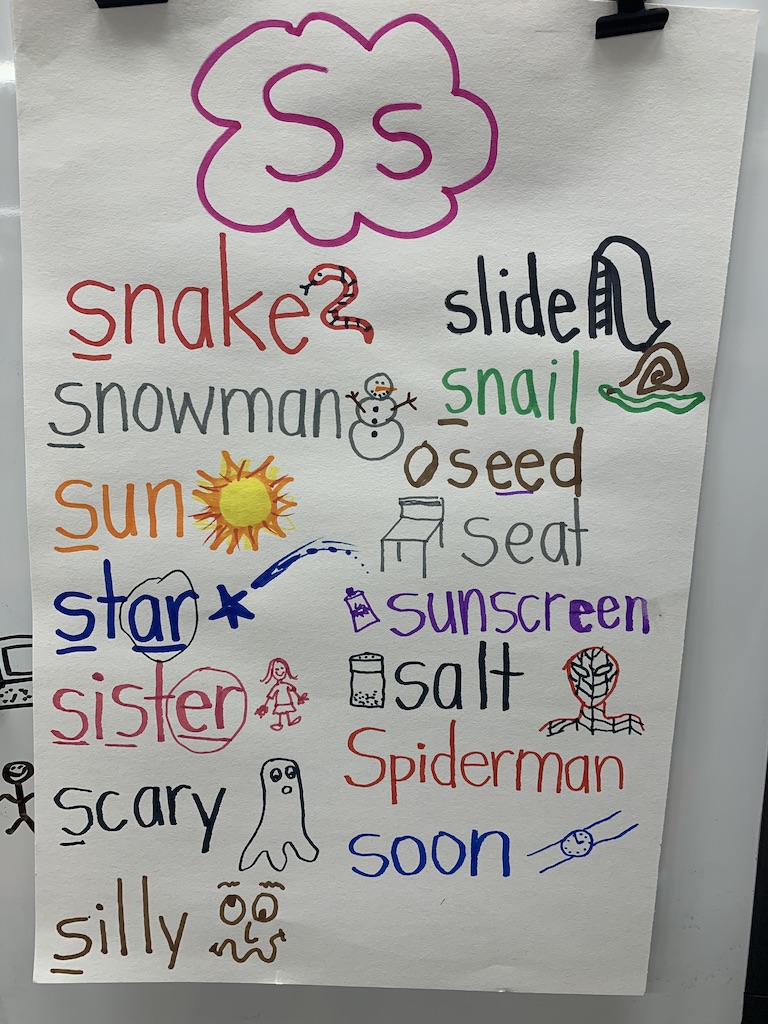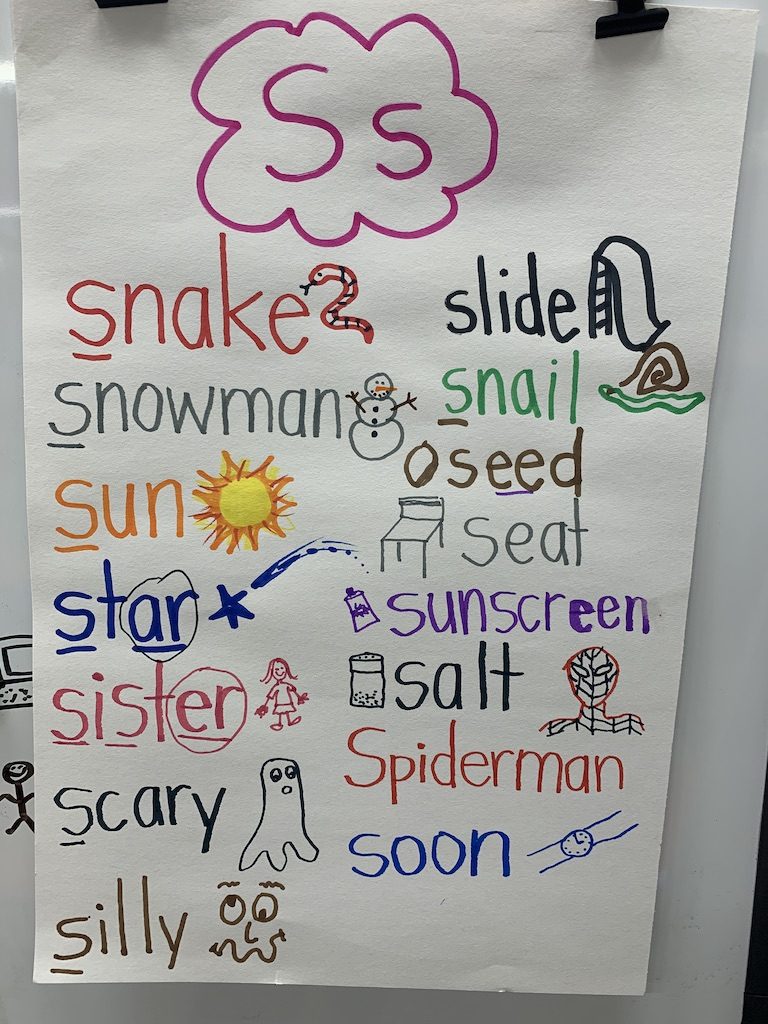 Red Week
Each week we celebrate a new color and talk a little about the word RED also. On Thursdays, the TK/Kinder wear our week's color to celebrate! *NOTE: This week, due to Say Hello Week, we will be wearing our color on Wednesday instead. 
If you wish to plan ahead on your color wardrobe here is the color wearing order:
Wed. 9/25 – BLUE
Thurs. 10/3 – YELLOW
Thurs. 10/10 – GREEN
Thurs. 10/17 – PURPLE
Thurs. 10/24 – BLACK
Thurs. 10/31 – ORANGE
Thurs. 11/7 – WHITE
Thurs. 11/14 – PINK
Thurs. 11/21 – BROWN
Save these Dates
Fine Artists Orientation – Monday, September 16th, 9 am in Room 354
Character Ed. Orientation – Tuesday, September 17th @ 6:30 pm, Room 353
Family Night Out @ Public House 131 – September 19th all day 
TK – 2nd Picture Day – Tuesday, October 1st
The Week Ahead…
Monday – 9/23/19
EBS Morning Run Club begins @ 8:15am – 8:30am
HELLO ACTION: Everyone wears a name tag (I will provide)
Tuesday – 9/24/19
EBS Morning Run Club begins @ 8:15am – 8:30am
HELLO ACTION: No one eats alone day….sit and talk with someone new!
Wednesday – 9/25/19
Computer Lab – Practice logging in at home!!
EBS Morning Run Club @ 8:15 am
HELLO ACTION: Random Act of Kindness Day
BLUE WEEK – All Kinders and TK wear BLUE
Thursday – 9/26/19
Music Class with Mr. Waczek
EBS Morning Run Club @ 8:15 am
HELLO ACTION: Favorite Shirt Day
Friday – 9/27/19
EBS School Spirit Days! Wear Spirit Wear!
EBS Morning Run Club @ 8:15 am
HELLO ACTION: Wear your school spirit wear!