IN THIS POST:  Please Return, Mother's Day, Character Ed- Perseverance, Mini Book Fair, Year Book Sale, Geometry, EBS Padres Night, Generosity Bags, Save these Dates, The Week Ahead
Please Return
If you haven't returned these items, please make sure to get them in! 
Mother's Day RSVP
Field Trip Permission form for May 15th – Senior Center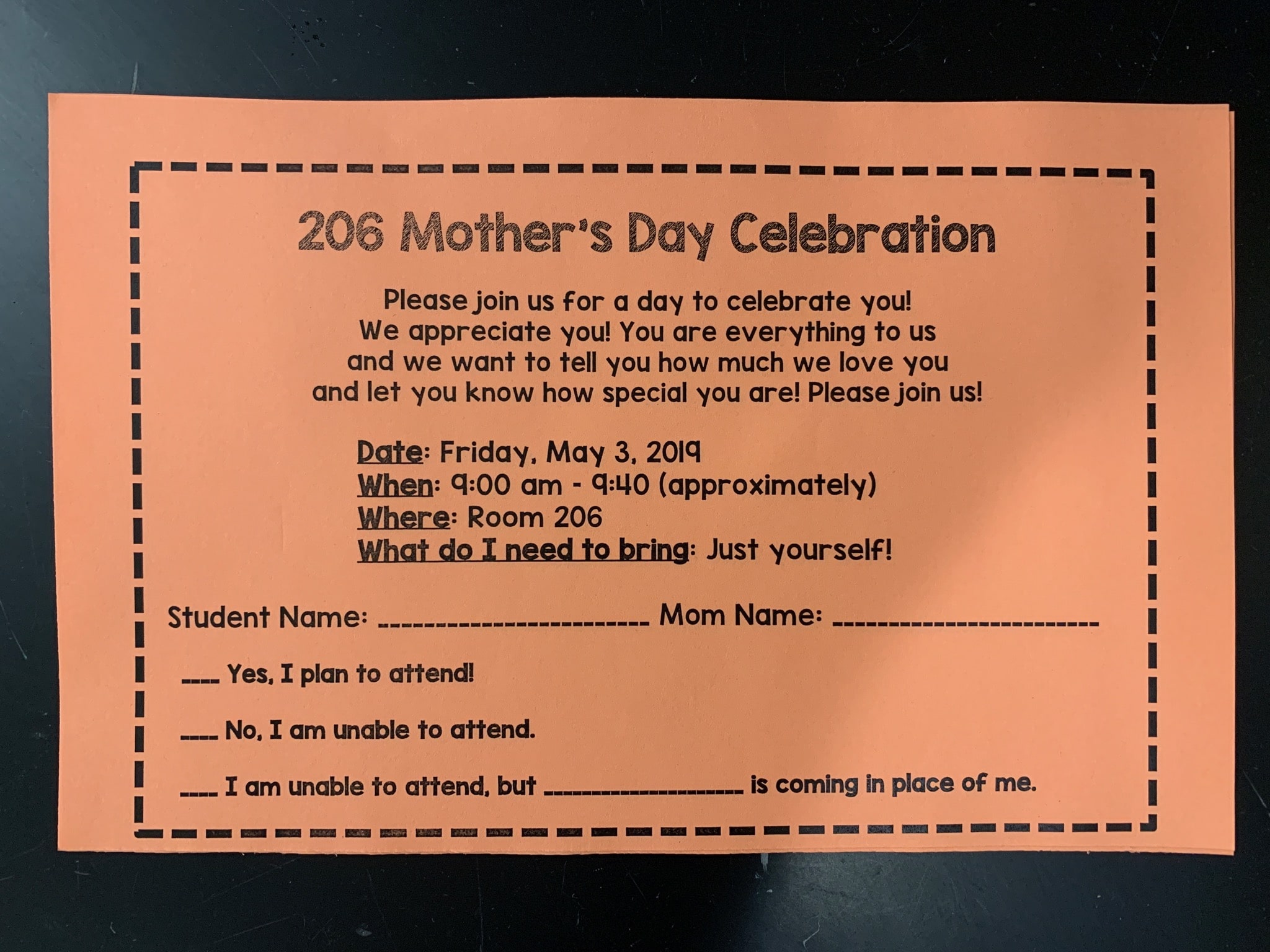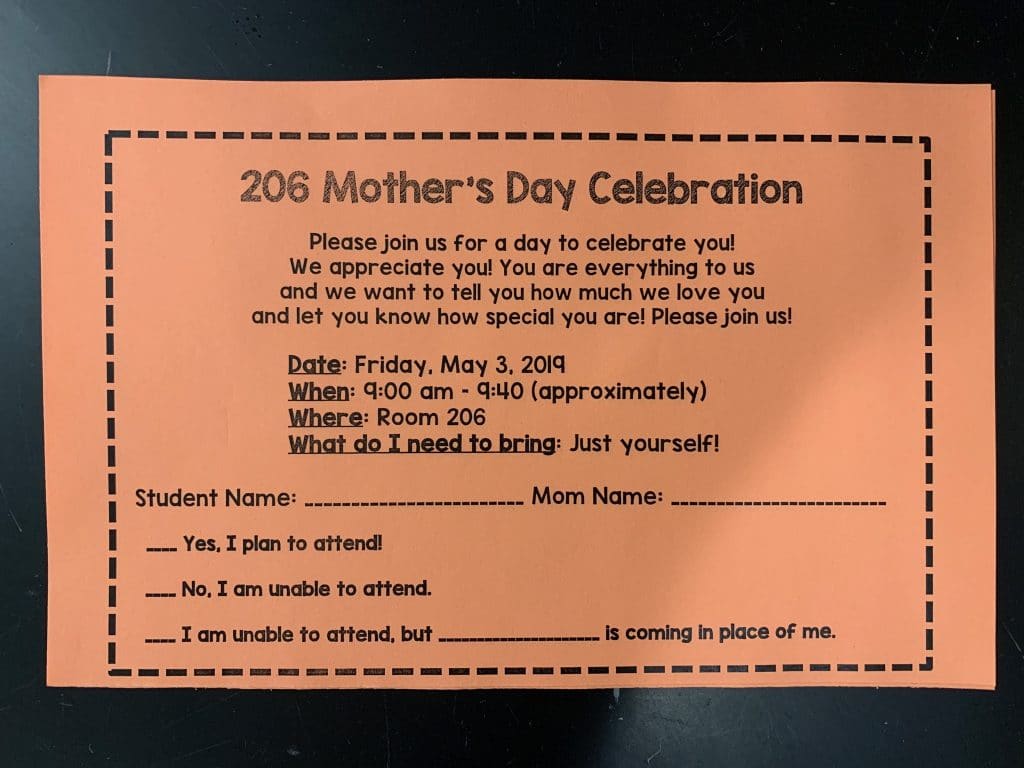 Mother's Day
May 3rd is coming up! An Invitation/RSVP was sent home this week. Please return it this week as we are preparing to get everything ready and need final numbers. We will be watching the kids perform, hearing a story and doing a craft together, with a light snack at the end! We hope you all can make it!! The kids and I are excited to see you and make you feel special!!
Character Ed – Perseverance
Our 5th graders came to visit this week to tell us about Perseverance. They shared the story of Shirley May with the kids. For any who don't know, Shirley May attempted to swim the English Channel 3 times. She showed amazing perseverance to attempt this challenging feat 3 times.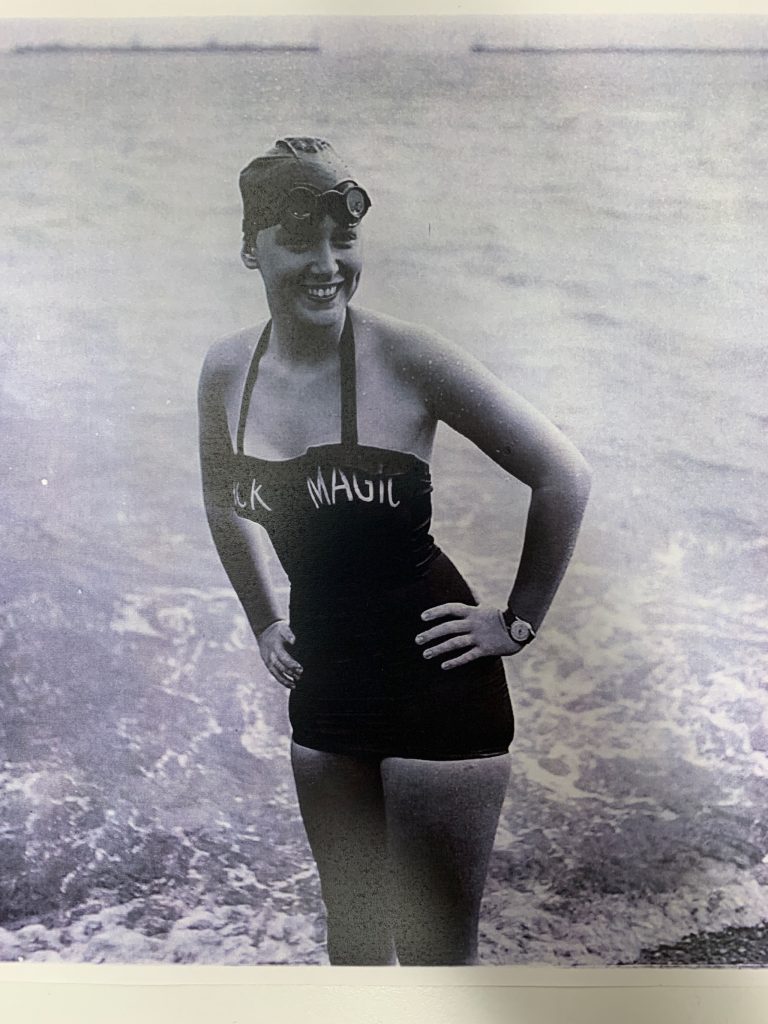 Mini Book Fair 
Our Spring (Mini) Book Fair will begin on May 7th.  See the flyer that went home this week!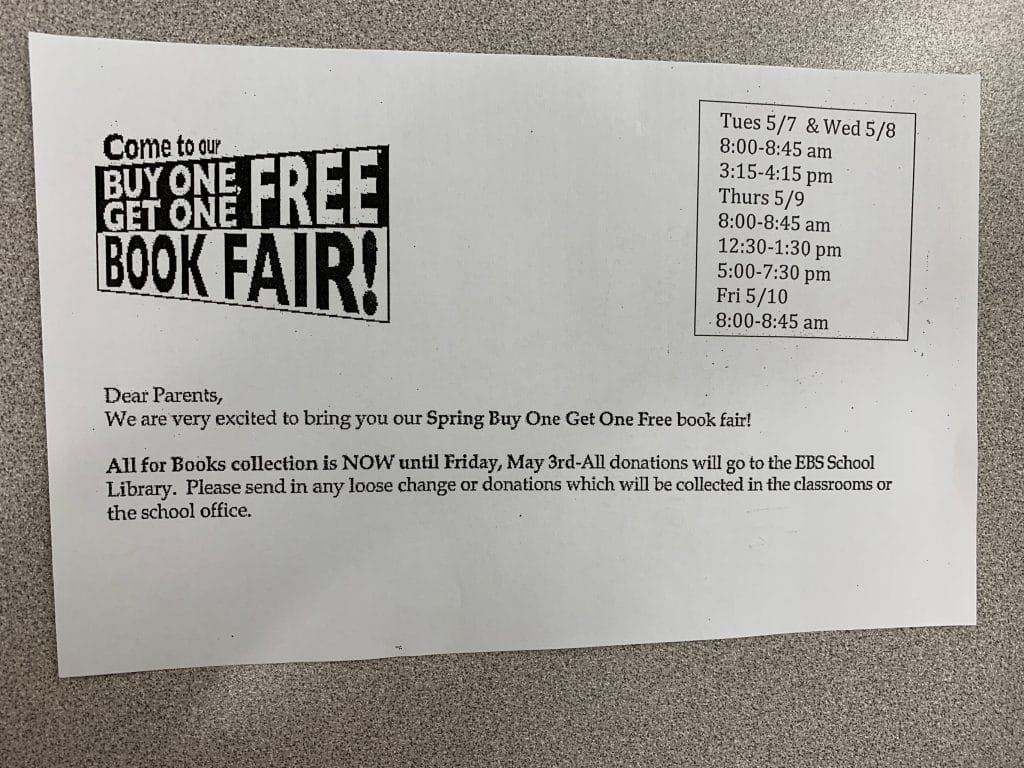 Yearbook Sale
You don't want to miss our annual yearbook to see this school year in review and hold on to the memories! Special thanks to Emily Caballero for taking on the task of making our TK page! You can purchase on line from the link below! 
Geometry
We spent this week in our new Math unit of Geometry. We have looked at each shape and how many sides each shape as. We are comparing same/differences with shapes especially among squares, rectangles, rhombi, and trapezoids (quadrilaterals). 
EBS Padres Night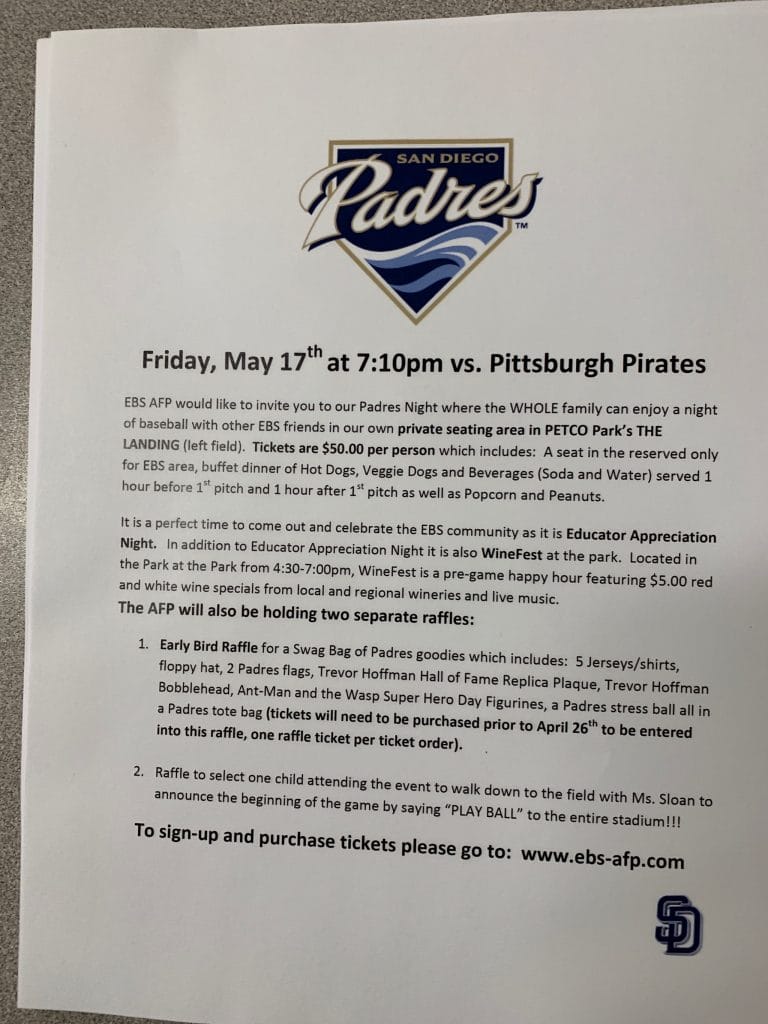 Generosity Bags
Our total count: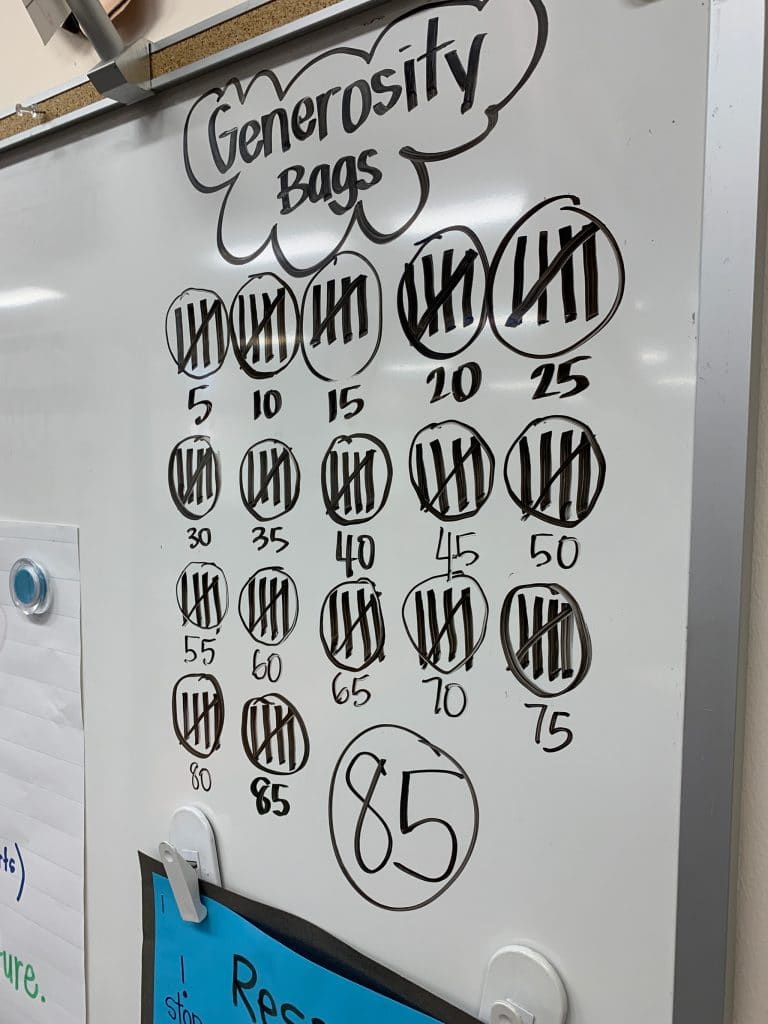 Save these Dates
Earth Day – Monday April 22nd
World Penguin Day – Wednesday, April 24, 2019
Get Air EBS Night – Thursday, April 25th 
Mother's Day – Friday, May 3rd @ 9:00am – 9:40am
EBS Mini Book Fair – May 6 – 10
Open House – Thursday, May 9th @ 5:30 pm
Field Trip Sunrise Senior Living – Wednesday, May 15th
EBS/Teacher Padres Night – Thursday, May 25th (see flyer)
Father's Day – Thursday, June 6th @ 9:00am – 9:40am
Field Trip June (aka End of Year Party)
*NOTE: With both Mother's and Father's Day events, another relative is welcome to participate on behalf of a parent if a family member is unable to make it. 
The Week Ahead…
Monday – 4/22/19
Before School Run Club
Computer Lab @ 10:15 am
Earth Day
Tuesday – 4/23/19
Before School Run Club
Computer Lab @ 10:15 am
STEAM Training – Mrs. Van Duren will be teaching!
Wednesday – 4/24/19
Before School Run Club
Computer Lab @ 10:15 am
World Penguin Day Assembly 8:50 am.
Thursday – 4/25/19
Before School Run Club
Whole School Dismisses at 12:30
Music @ 11:05 am
Get Air EBS Night
Friday – 4/26/19
Before School Run Club
EBS Spirit Days: Wear Red & Black or any EBS shirt!