IN THIS POST:   Generosity Bags, D Cleared??? – Drivers Needed, Jog-A-Thon, New Library Policy, Writing Goals, Spring Break, Upcoming Events, The Week Ahead
Generosity Bags 
We are extending our Generosity Bag collection until after spring break! We have 10 bags! Thank you so much to all of those who have donated! If you still want to participate we are excepting bags through Friday, April 5th!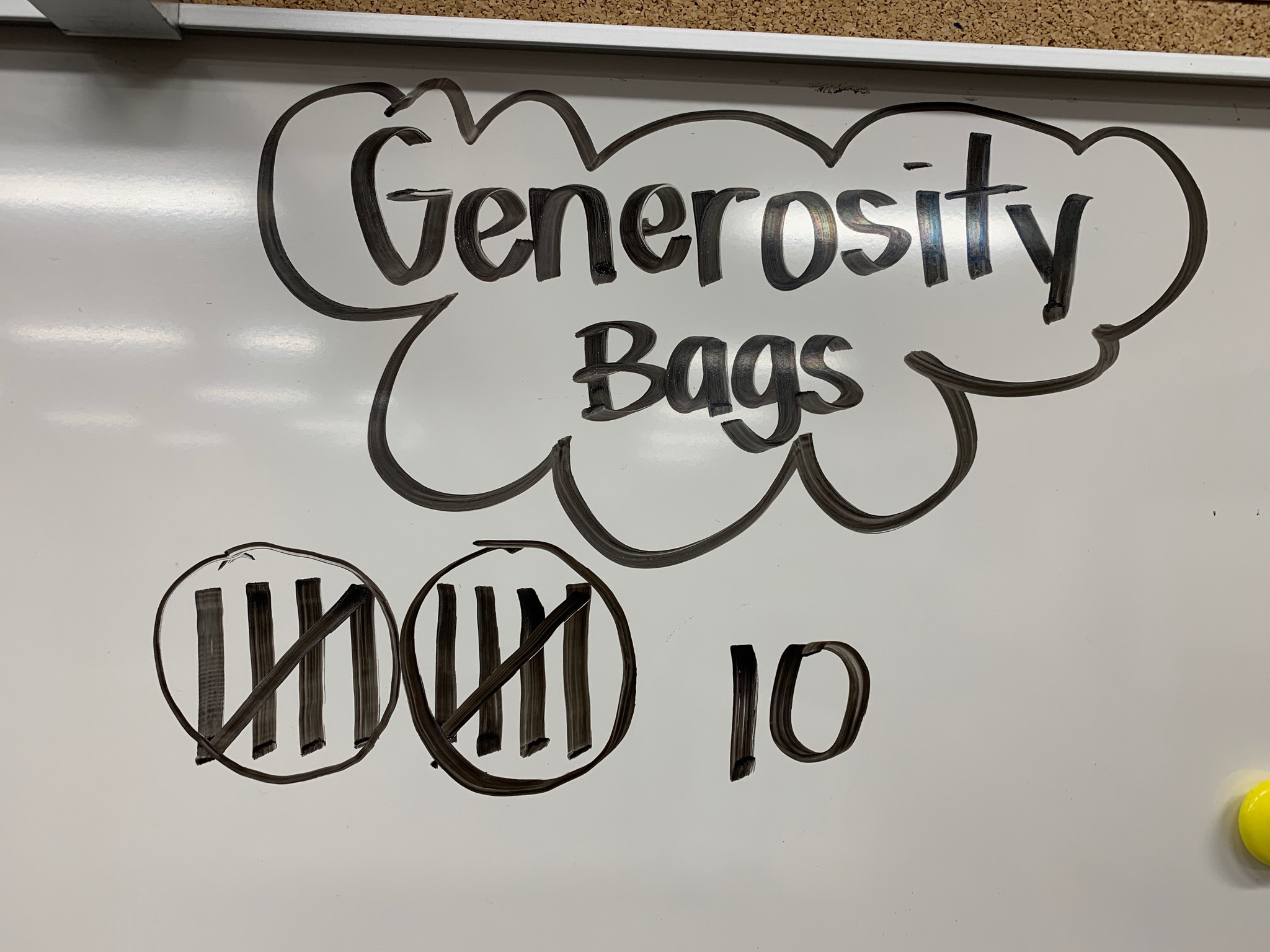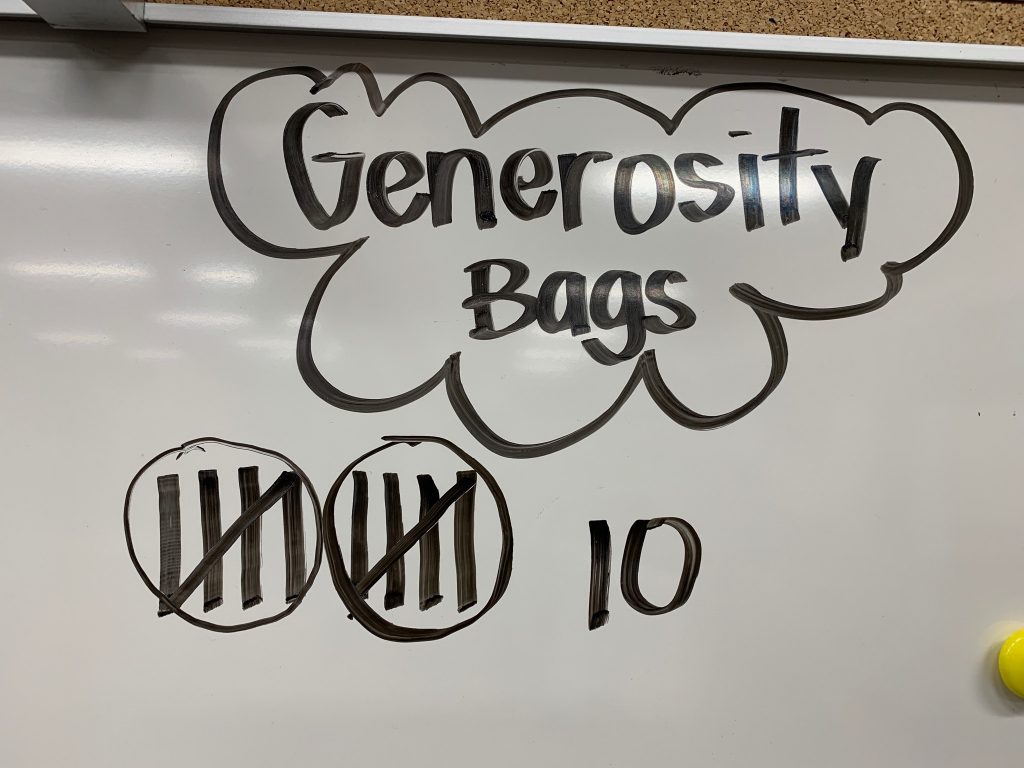 D Cleared??? Drivers Needed
A pink slip of paper was sent home on Friday, so we could check who was D cleared to ensure we had enough drivers for a field trip. Please return with your clearance information. 
If you plan to D cleared to attend field trips or B cleared to join us at Mother's or Father's Day, please make sure you turn in your application and necessary documents by next Friday, March 22nd, 2019. 
Jog-A-Thon 
Great job Team Miller! We are currently $640 dollars! Great job!! Our Jog-A-Thon is this coming Friday and the kids are excited, but also not totally sure what they are in for! Its a fun day they will love! 
We will pass out JAT shirts the day of the event. Kids can wear the JAT shirt over another shirt, or they can change before we go to the field.
Snapshot of our JAT Time: We will head up to the field together around 10:30. You are welcome to meet us in the classroom or up at the field. The kids will warm up and then be set free to run for an hour. Their laps will be counted by getting their cards scanned each time around. There will also be a Kindergarten/TK Pop-Up with all the waters for each Kindergarten/TK class. At the end, we will walk back to the cafeteria area to eat lunch and dismiss for the day! We can't wait to see you there!!
New Library Policy
New library policy – If you happen to lose your EBS Library book and can't find it anywhere…no need to stress! We have a new policy to recover the book: 
EBS will not accept money / checks for lost books anymore! Parents can donate a book from our new Amazon Wish List in order to replace a lost or damaged book.
This way we can keep the library stocked with books that we need and that the students are interested in reading without collecting and refunding money, and the books get sent right to the EBS library. 
Writing Goals
The students have made such amazing progress this year! Remember back in August….many of students wrote lines, or a few random letters. Now they are phonetically spelling and writing messages! It's one of the best parts of this year! As we are nearing the end of the year, we are focusing on a couple writing goals as we write. Most of the students in our class are writing without period/punctuation or using them incorrectly. We are currently focusing on understanding how to use periods at the end of each idea and reread to check if they are properly placed. We will be working on this along with another goal to get ourselves and our writing ready for the next school year! Can you believe its been 125 days of school already! 
Spring Break
Enjoy this week! Spend it resting, with friends or family, playing and having fun! If you would like to practice any reading or writing, you are always welcome to go through the EBS website to access:
Fun Friday
Each Friday at the end of the day, the students get a free time to use social play centers in the classroom. They love this time and it is unstructured time in class that they get. It allows for social skills practice in sharing, taking turns, encouraging, communicating feelings and a lot more. Here's a couple pics I snapped from this week's time.
Upcoming
Events
March 20th – 22nd – All School Minimum Days for Conferences
March 22nd – EBS Jog-A-Thon
March 22nd – Last Day to turn in Volunteer Clearance Applications
March 25th – 29th – Spring Break
April 5th – Last day to turn in Generosity Bags for Homeless
April 12th – EBS Idol (its a late night, but you won't want to miss it!)
The Week Ahead…
Monday – 3/18/19
Before School Run Club
Computer Lab @ 10:15 am
Tuesday – 3/19/19
Before School Run Club
Computer Lab @ 10:15 am
Wednesday – 3/20/19
Before School Run Club
Computer Lab @ 10:15 am
All School Minimum Days – Parent Teacher Conferences
Thursday – 3/21/19
Before School Run Club
Whole School Dismisses at 12:30
Music @ 11:05 am
All School Minimum Days – Parent Teacher Conferences
Friday – 3/22/19
Before School Run Club
EBS Spirit Days: Wear Red & Black or any EBS shirt!
All School Minimum Days – Parent Teacher Conferences
Happy Spring Break!