IN THIS POST: Meals for Mexico, Pajama Day, Holiday Shop, STEAM has Started, RAZkids, Fine Artists, Character Education – 5th Grade, Upcoming Events, The Week Ahead
Meals for Mexico
This week you received an orange flyer with a quart-sized ziploc bag attached. This is a time when we give to others and this is a simple and fun way to get your family and friends involved in giving a meal to a whole family! Unless we have any border issues, the plan is that I will be going down to Mexico next Saturday with my kids and some other families. We bring gifts, cookies to decorate and for the parents, I bring meals. The parents are so excited to get a gift of their own. All that is needed is:
Decorate the bag with permanent marker (this is an optional personalization)
Fill the bag with rice, beans, legumes, or pasta (rice and beans are a favorite)
Seal the bag and return
If you are willing to make more bags please do so! This is not only a way to give a meal to a whole family, but a great conversation to have about those who don't always have food even if they are hungry. This is a luxury we have ….whenever we are hungry we can open a cupboard or refrigerator and there is something we can eat. Thank you in advance for sharing this with your child and giving to others!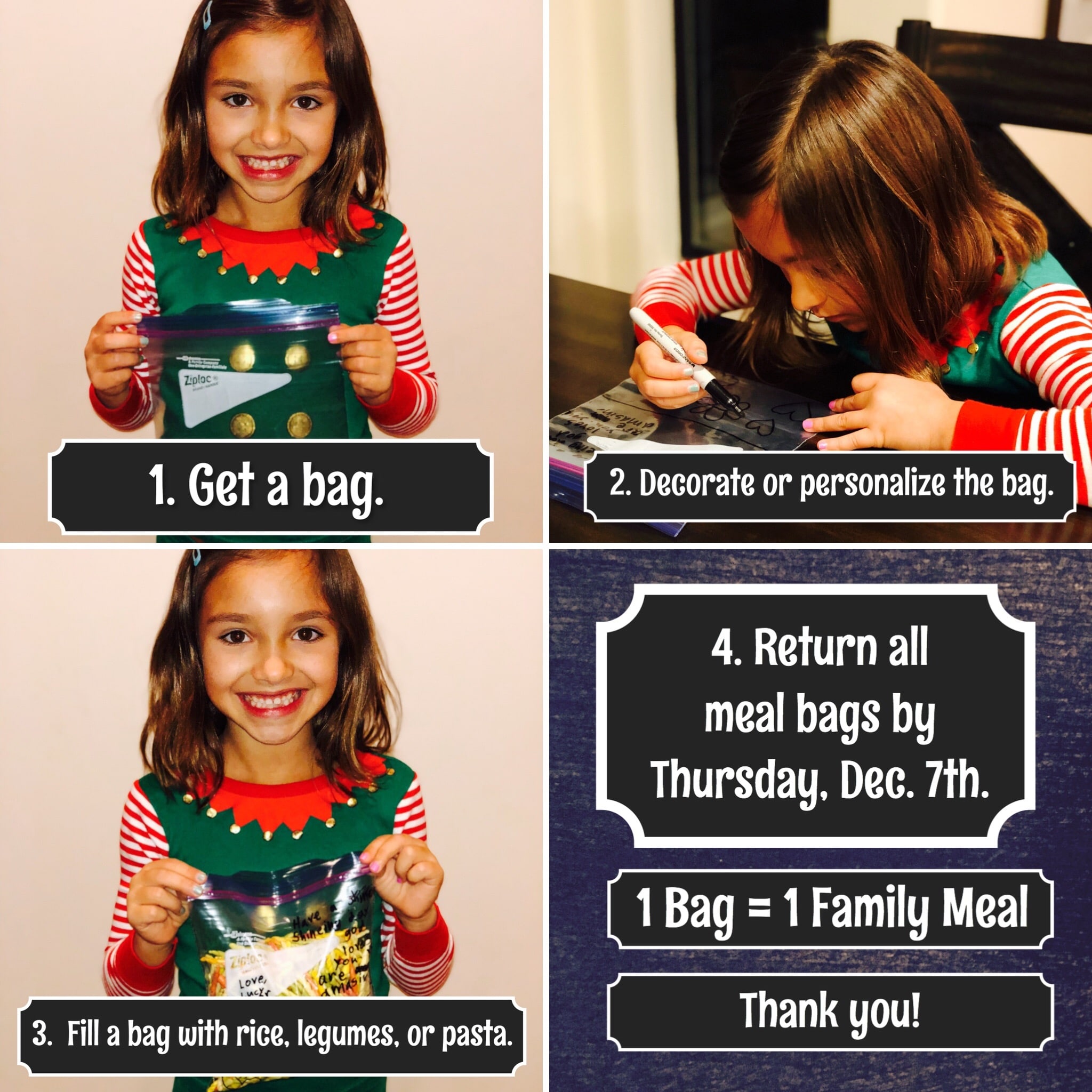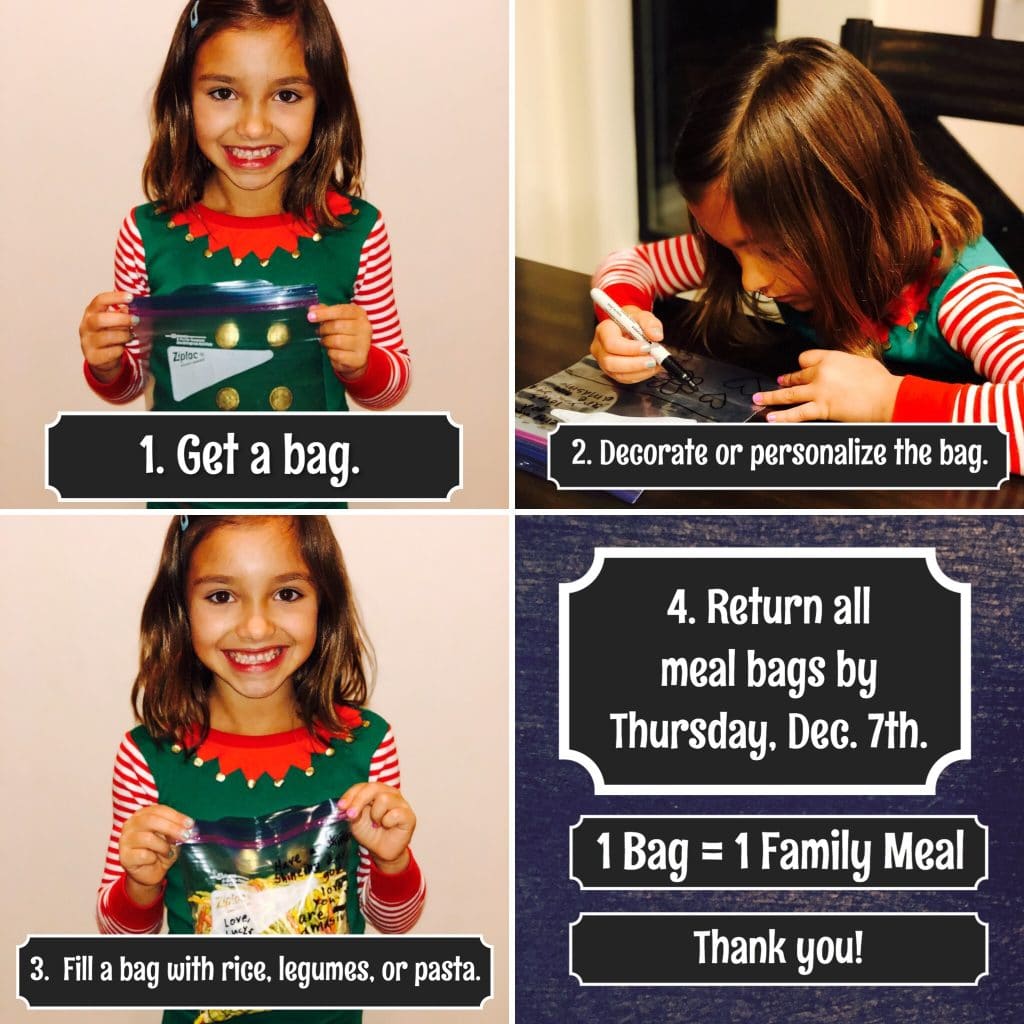 Pajama Day
Who doesn't love staying in their PJ's ALL DAY??? Friday, December 21st, is our last day before Winter Break. It is also a half day for the entire school. In addition, EBS has a Pajama Day tradition on this last day….all students and staff will be in their PJ's this day. Invite your child to join in the fun. If your child is uncomfortable or nervous about this, they of course don't have to wear their PJ's. I have also learned, if your little one seems nervous about unique, out-of-routine events like these, begin to talk about it early, and plant the idea and discussion ahead of time. For those of us that love some structure and routine (myself included) love a little time to get used to an idea that it out of the norm. Make a fun experience! If you happen to have Penguin PJ's …. you can add in your school spirit on this day.
A couple final reminders for this fun day!
No slippers
No spaghetti straps
Shorts or pants under night gowns
Check the weather if your child needs a jacket for cold or short sleeve PJ's for heat.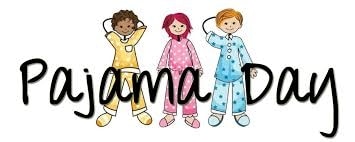 Holiday Shop
This a a new event for EBS this year! Our school has their own holiday shop for your child to buy gifts for others. Its a great way to continue the discussion about giving to others as it can be hard to not want for ourselves when you are 5 and all these fun items come around. Generosity and thinking of others a concept we work on a lot at school and at my own home.
We will be going as a class on Wednesday at 10:00 am. I have not been able to visit myself yet, but I hear their are gifts ranging from .25 – $15ish dollars. This might be a great time to let your child choose a gift for mom and dad or a sibling. Talk about it ahead of time. Make them aware of the amount you sent and encourage them to think through the eyes of the person they are shopping for…"What would they like?, How can you surprise them?." This ended up being a great way for my own kids to shop for each other and work on keeping a secret about their gift.
A flyer was sent home before Thanksgiving break with an envelope attached. If you lost yours, there are more in the office, or you could make an envelope of your own. Just include on the envelope:
Your child's name
Who they are supposed to shop for
How much money is included in the envelope
If you would like to join us, we will be going at 10:00am on Wednesday, 12/5 and we would love to have you as a "personal shopper" for our TK friends!
STEAM has Started!
This week we started our first STEAM lessons! They went fantastic! The students were so engaged and not just for the legos! The topic of this STEAM unit is Living and Non-Living Things. We used our "Wondering Journal" to write down some of our thinking, questions, and noticings. This week we discussed the difference between living and non living things along with with what living things need. This is a big concept that we are still continuing to work on. We learned that Plants, Animals and People are living things and they all need things that are the same (water, food, air, sun) and they each need things that are different (different homes, companionship for people, etc).
Of course the highlight was bringing out the "lego tools." We used our tools to build a non-living things, and living things! Check out a couple of "living thing" examples. Can you guess which is the red daisy (by Matthew), hippopotamus (by Mason), elephant (by Ben), and tree (by Logan)???
RAZkids
We got back on RAZkids in the computer lab this past week. The students did great and enjoyed the listening and reading to books. Once you get past the beginning levels, the books will ask your child comprehension questions. You can even record your child reading a book. Take some time this week to mix up your child's reading. Log on and take advantage of our RAZkids subscriptions. The students enjoyed it and its a way to track their progress. You can also add these books onto their reading log! I also get a weekly summary of all the students who logged on and read online each week.
If you forgot how to log on: (Encourage your child to do these steps with your help)
Go to the EBS webpage.
Click "students" > "Computer Lab" > "EBS Subscription Sites"
Scroll down to RAZ kids (with the parrot picture.
Find our class (class name is "ebs206")
Find your child's name, click the watermelon and read away!!!
Fine Artists
This past week Chrissy McComish (James' mom) came in to teach our class about a new artist. The art technique used lines and shapes to make a cat. The students then filled in different parts of the cat shapes with patterns and designs. They did awesome! My favorite part about these lessons is that they encourage each child to make the art their own, unique from their peers! This is art! Check out our time at Fine Artists! Thank you Chrissy and our other mom helpers! This is a great gift to our students.
Character Education – 5th Grade
This past Monday our 5th grade teachers came in to share the Character Education lesson about Gratitude. They shared some examples with the students, read them a story and then had the students write down a gratitude. We love our 5th grade teachers and look forward to their lessons!
Upcoming Events
November 28 – December 7th – Holiday Sale
December 4th Western BBQ
December 4th AFP Meeting
December 21st – All School Minimum Day
December 22 – January 4th Winter Break
The Week Ahead…
Monday – 12/3/18
Before School Run Club
Computer Lab @ 10:15 am
Tuesday – 12/4/18
TK/K PLC Meeting. Mrs. Miller will be out all day – Mrs. Taber will be here!
Before School Run Club
Computer Lab @ 10:15 am
Wednesday – 12/5/18
Before School Run Club
Holiday Shop Visit @ 10:00 am
Thursday – 12/6/18
Before School Run Club

Whole School Dismisses at 12:30

Music @ 11:05 am

Mission Federal
Friday – 12/7/18
Mrs. Taber will be teaching this day! 
Before School Run Club

EBS Spirit Days: Wear Red & Black or any EBS shirt!