IN THIS POST: Meals for Mexico, Problem of the Day, Sight Word Correction, Art Upcoming Events, The Week Ahead
Meals for Mexico
WOW!! Friday afternoon at the end count, we ended up with 77 meal bags! That's amazing! Saturday morning, we left to drive down to Mexico! We decorated cookies, made a craft and they each opened presents. The beans/rice were given to each family as a take home meal for the adults. Thank you for your generosity!
Problem of the Day
This past Friday, the class finished their Problem of the Day book. Please take time to look through their booklet and see their work, struggles, and improvements. This will give you and idea of how the stories vary. We will start a new book this week.
Sight Word Correction
Apologies! I realized that an incorrect list went home for the "December Sight Words." Since we love mistakes in Room 206, we ask that you continue to study those words on the light green cards, even though the words listed on the direction sheet are incorrect. In January, the dark green words will go home. Thank you in advance for understanding.
Art
This past week, Dani Powell came in to read the students a story and create a new craft for our outdoor walls! They are adorable! Stop by and take a moment to check out your child's winter penguin!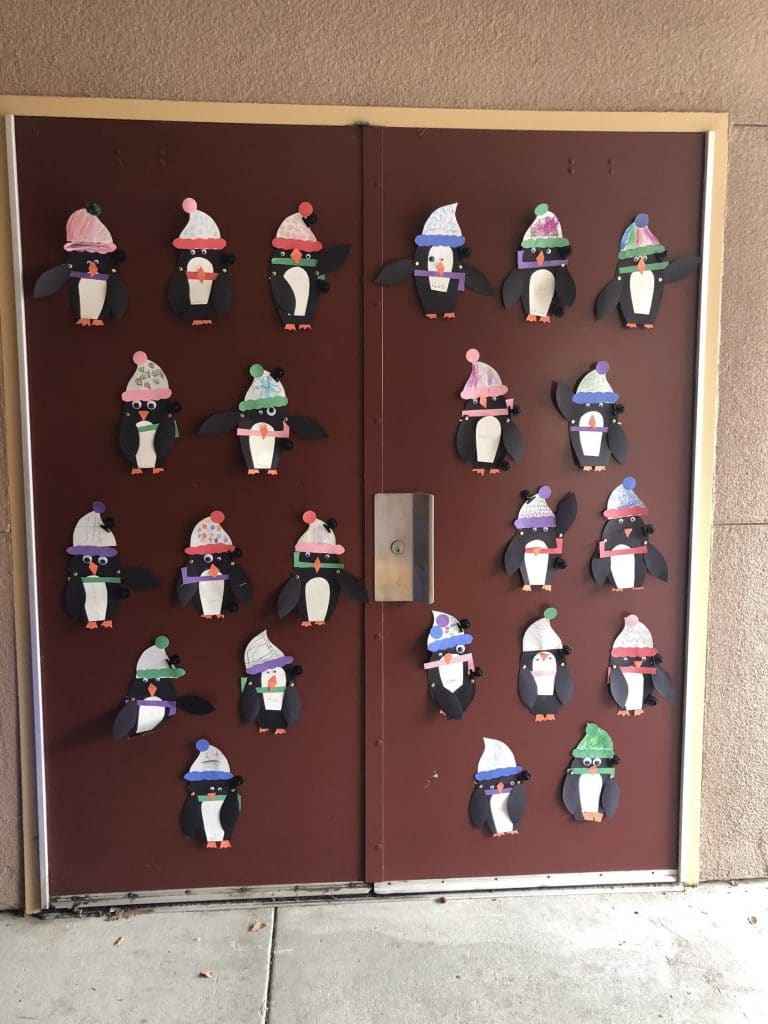 Stop by and visit our Snowman Directed Drawing in the hallway! They are adorable and all unique in their own way….the best!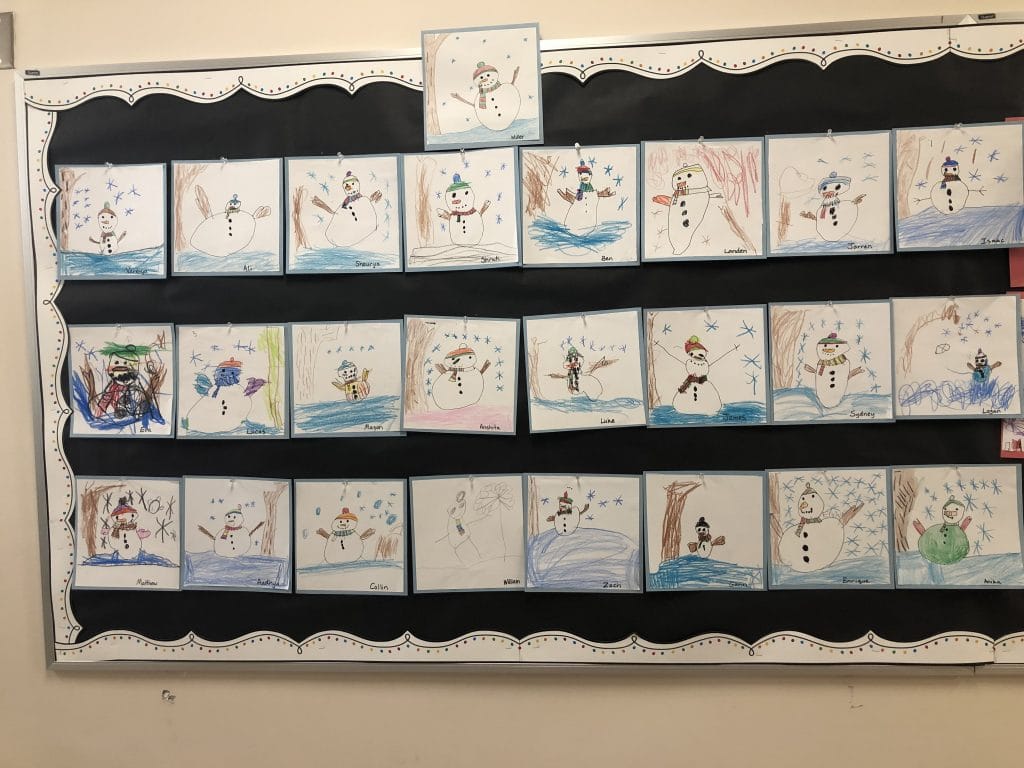 Upcoming Events
December 21st – All School Minimum Day
December 22 – January 4th Winter Break
The Week Ahead…
Monday – 12/10/18
Before School Run Club
Computer Lab @ 10:15 am
Tuesday – 12/11/18
Wednesday – 12/12/18
Before School Run Club
Library Visit
Thursday – 12/13/18
Before School Run Club

Whole School Dismisses at 12:30

Music @ 11:05 am
Friday – 12/14/18
Before School Run Club

EBS Spirit Days: Wear Red & Black or any EBS shirt!

Mrs. Taber teaches this day!