IN THIS POST: Cafeteria Pin Practice, Yellow 206 Packets, Back to School, Scholastic News, Volunteer Fair, School Spirit Fridays, Little Free Library, Any Handy People?, Fire Drill Friday, Upcoming Events, The Week Ahead
Cafeteria Pin Practice
Friday you should have received your child's cafeteria PIN in their folder. It has a practice keypad. If you plan on having your child buy lunch PLEASE check out the points below to help your child's buying and eating experience go smoothly. Thank you!
Use the practice keypad to practice how it works. Punch in the code and hit ENTER (green). If they make an error at any point, they can hit the CLEAR (red) button to start over.

Practice repeatedly their number so they can memorize it

if they plan on buying regularly. The beginning process of going through the line and putting in their number takes awhile and cuts down on their time to eat, so the sooner they learn the code the more quickly the learn the process and get more time to eat.
The

FIRST couple times

your child plans to buy, please let us know so we will be aware they are buying and not trying to figure out where their snack bag is. Make sure your child knows as well.
We will walk your child through the process the first couple of times to make sure they have support.
Thank you so much for your help. This takes a little time at the start of the year, but becomes daily habit for those students that buy lunch regularly.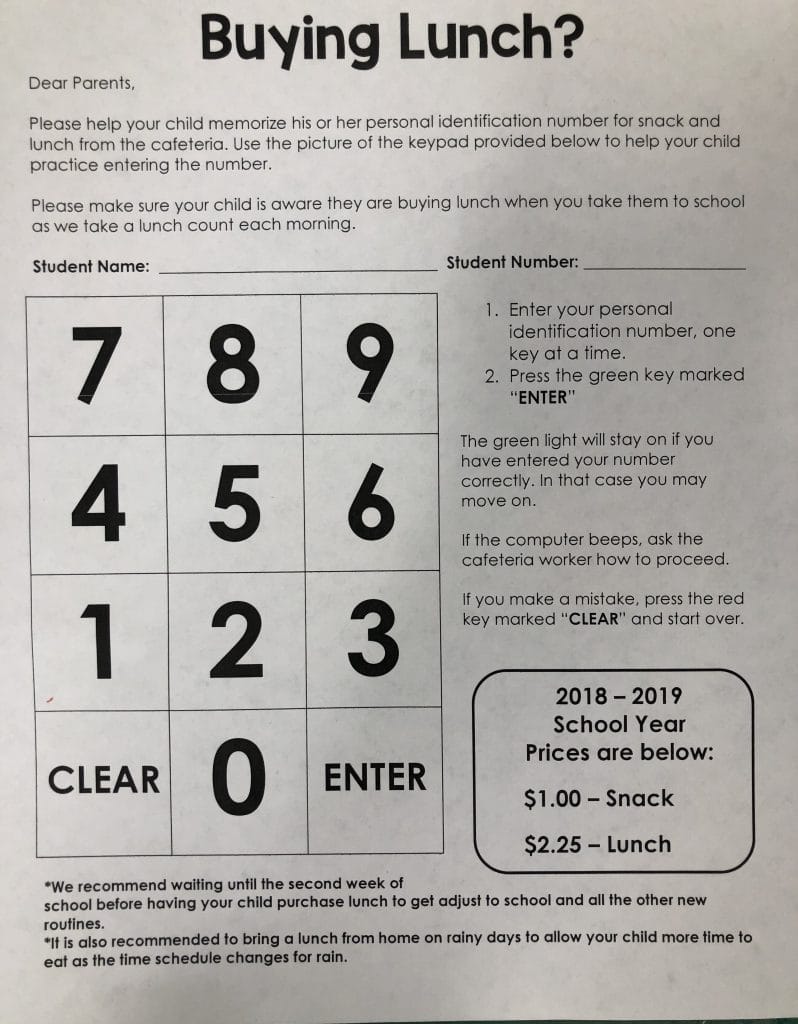 Yellow 206 Packets
At Back to School Night you each received a yellow stapled packet with everything we need returned for our class. It included the info sheet (how we can contact and stay in communication with you), the questionnaire, the volunteer form (if you are interested), the Holidays Celebrated sheet, and the photo release form. Please return these as soon as possible in your child's folder so we can collect all the needed information to start the year.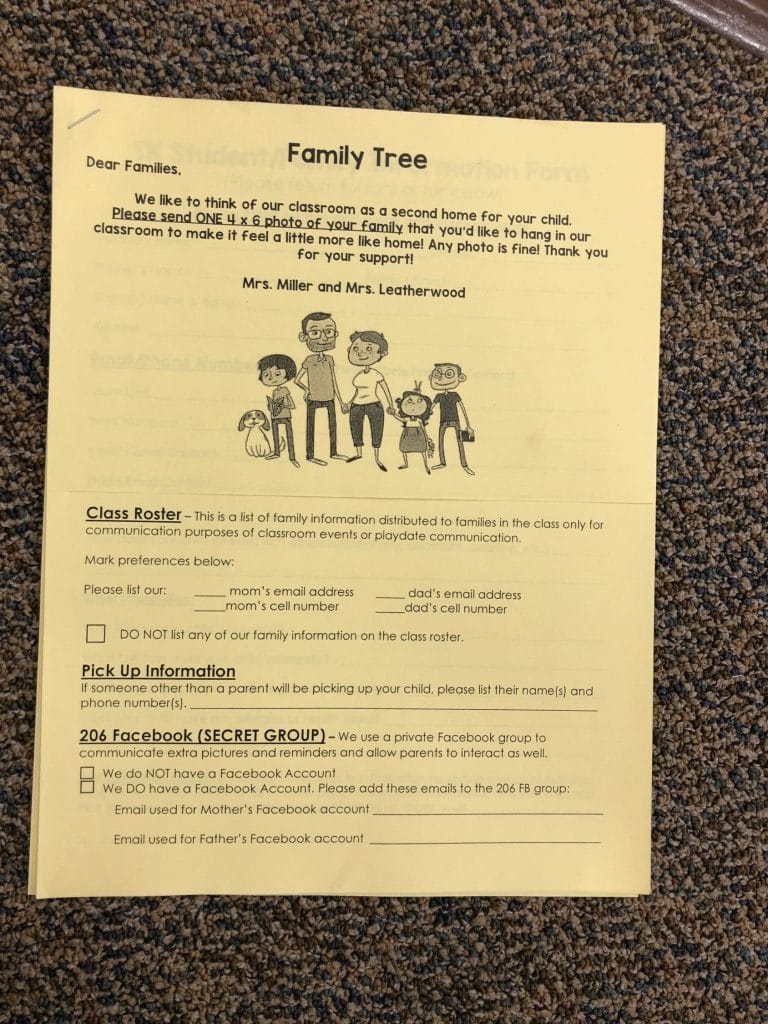 Facebook Group
I have added all the families that had Facebook accounts and posted some pictures and information on their already. Feel free to post your own pictures and any questions or comments to the group. We love staying connected. There will also be reminders on there as well. This page is completely private to the public (you can't even search for the group) and is our way to be more personal and give you a look at what happens through our days (such as our first music class, computer lab, special guests, etc)!
Back to School Packets (district packet)
These went home on Thursday (white stapled packet with a half pink sheet attached). Please take the time to read through this and fill it out completely. Return all required parts (listed on the pink sheet). These are due back by September 7th and are for school use. You can return these in your child's folder. Thank you!
Scholastic News
A book order form went home this past week. All the directions are listed on the sheet. Its a great way to buy books. I typically always buy the $1 books since they are such a great deal, but there are other great books at good prices too. They make great birthday and Christmas gifts as well and give points back to our class to purchase books for 206! Please have all orders in by Tuesday, September 4, 2018.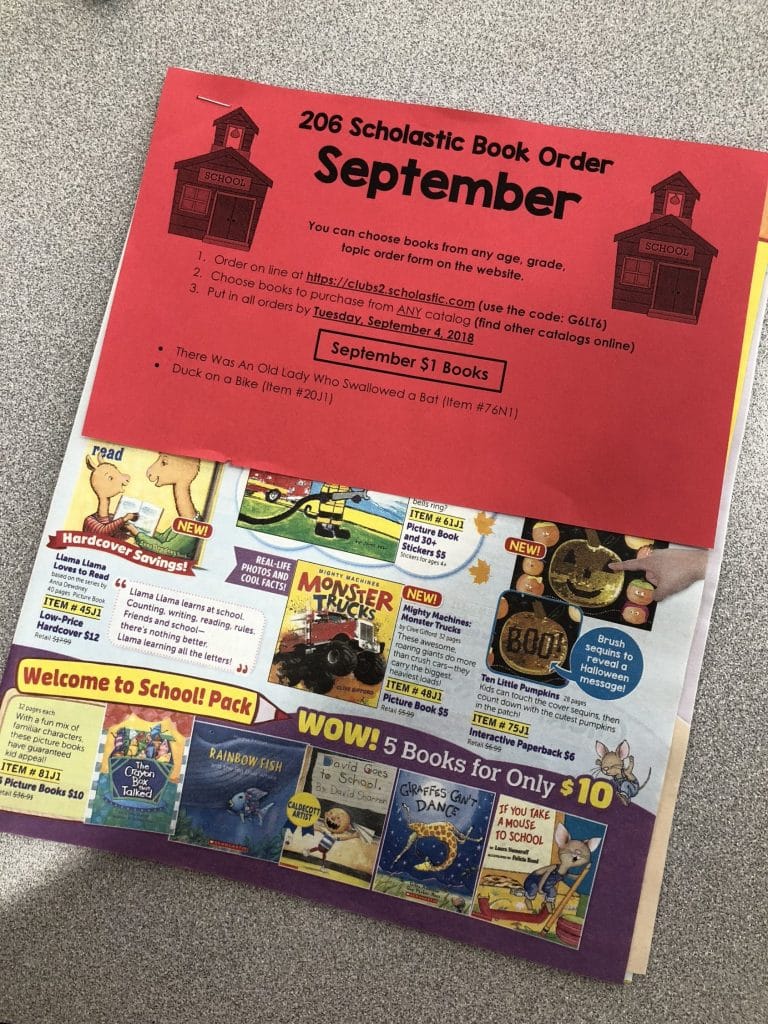 Volunteer Fair
The school Volunteer Fair is on September 6th  MPR, 8:30 a.m.  Come learn about all the volunteering opportunities at EBS. If you signed up for a position in our room or are considering signing up for one of them, we encourage you stop by and ask questions and get information. Our AFP is quite amazing and super helpful!
School Spirit Fridays
Just an FYI…Fridays @ EBS are school spirit days. Most kids and staff will be wearing EBS clothes or colors to celebrate our school and show some spirit! Join in the fun and wear your red and black/white on Fridays!
Little Free Library
The Little Free Library in front of the school is a book exchange for the whole Scripps Ranch community.  Feel free to borrow and donate books as you like.  The kids LOVE getting a book after school and you can bring old books from your home to donate so others can love on them in exchange for the ones you took! #sharingbooks  #readingisfun
Any Handy People?
If anyone has a "handyman" talent and thinks they could possible add casters to our snack tubs we'd love to meet you and see if we could solve a logistics problem with wheeling in our snacks so the students could bring them in and up close when its time to distribute snacks. Thank you in advance!
Fire Drill Friday
This past Friday the students had their first Fire Drill. We usually have about 1 a month. I discussed why and how this all works earlier in the morning. We even did our own practice in the morning. The particular drill came just between our snack and recess time so we were up at the snack tables. We left our snacks at the tables as we would in a real fire and walked directly to our line up spot on the big kid playground. I sadly forgot to bring my phone for a picture, but the students did fantastic! I'm so proud of them! The extra practice in the morning helped them to know what to expect and how it goes! Hats off to TK! (PS..this could be an interesting dinner table topic…I'd love to be an ant on your wall if it comes up! 😉
Art
Upcoming Events
September 3rd – Labor Day, NO SCHOOL
September 6th – Volunteer fair @ 8:30 am
September 11th – Monthly AFP Meeting @ 5:30 pm, MPR
The Week Ahead…
Monday – 9/3/18
Tuesday – 9/4/18
Computer Lab – our first visit!
Wednesday – 9/5/18
Before School Run Club
Mrs. Leatherwood Teaches
Library Visit
Thursday – 9/6/18
Before School Run Club

Whole School Dismisses at 12:30

Music @ 10:10 am

Mission Federal
Friday – 9/7/18
Before School Run Club

EBS Spirit Days: Wear Red & Black or any EBS shirt!