In this POST: Assessment Sign Up, Potty Before School, Large Backpack Needed, Snacks in Tubs Only, Folders, Return Yellow Packets, FaceBook Page, Thank You, First Day Photos
Today was our first day and what a day we had!! I have to tell you (in case you had any apprehensions) these kids were great and had a wonderful day! I know there were a few tears and a bit of nerves at the beginning, but after the first 10 minutes we had smiles all day! Mrs. Leatherwood and I feel very lucky to be working with your kids this school year! Thank you for giving us your trust and faith to teach and take care of your sweet children each day!
Here are a couple reminders and information to help the rest of the week go even more smoothly than today did!
Assessment Sign Up (and the WHY behind it)
If you haven't signed up for the teacher/student assessment times this week, please make sure you stop by and choose a time for us to assess your child. Many of you are wondering why we do this or may ask, "how did he/she do?" We assess each child the first week, just to know where the class is as a whole and to have an idea of where our next steps are in teaching. As said at Orientation there are no prerequisites for TK and all levels of learning are welcome. We just want to be prepared for where to start and what needs are in our room! We do not turn these scores in any where, nor is there a grade given…so not to worry. Thank you for working around the time schedules to bring your child and allow us to get to know them one on one!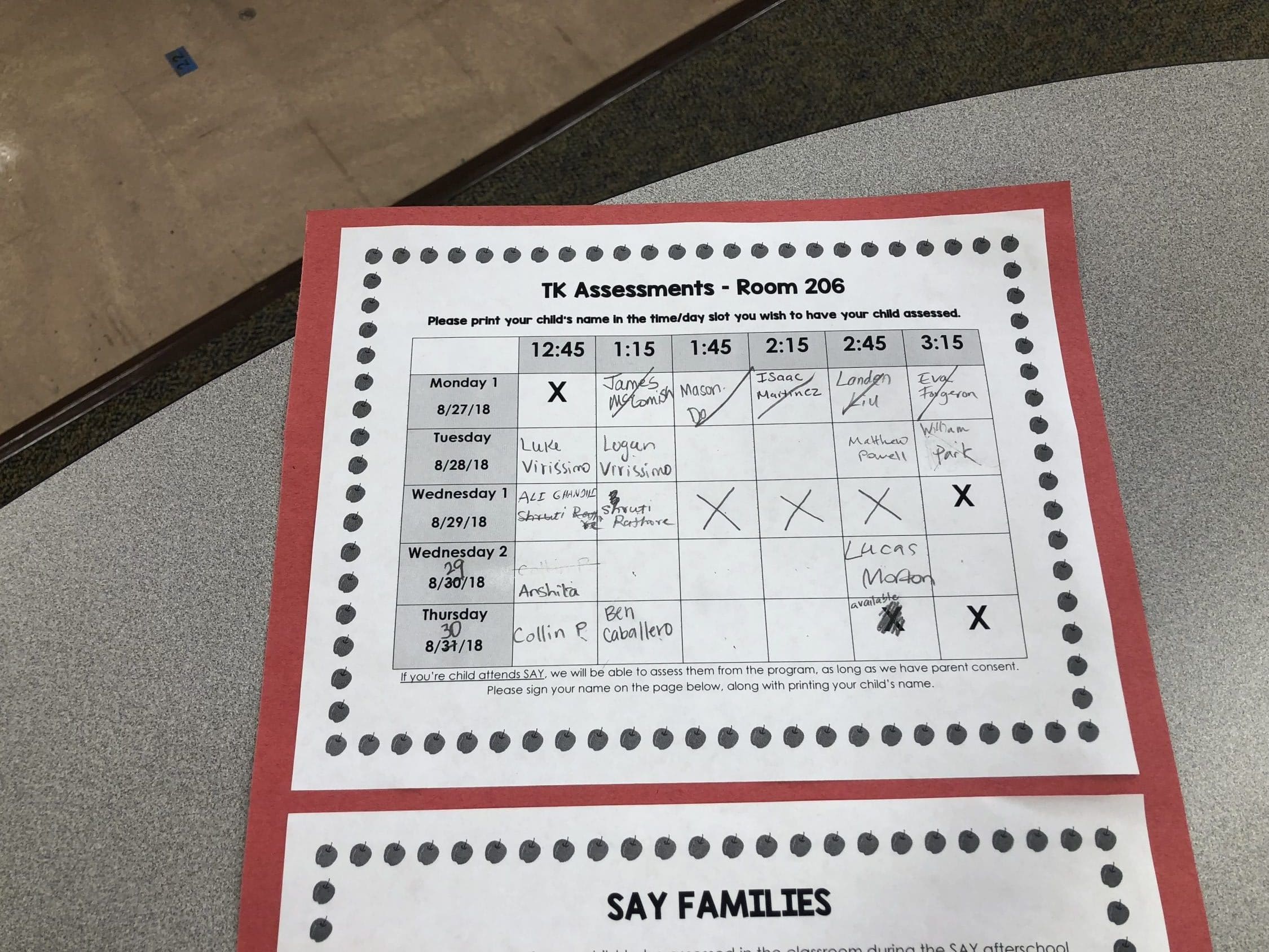 Potty (restrooms) before school
A good idea to help start our morning off successfully is to make sure your child has gone to the bathroom just before school starts (either at home or school) so that we don't have to leave our group time to use the restroom shortly after entering the room. Thank you for checking and helping them take care of this before school.
Large Backpack Needed
Just a reminder…at EBS there is no need to bring any school supplies! EBS AFP covers all the materials needed for our school start, middle and finish! The one thing we need each child to bring is a FULL sized backpack. Students will need a backpack large enough to fit their snack (and lunch if they go to after school care), water bottle, 10 inch x 12.5 inch folder, and possible jacket during the colder months. The students pack their own backpacks each day and load the items listed above into their backpacks by themselves.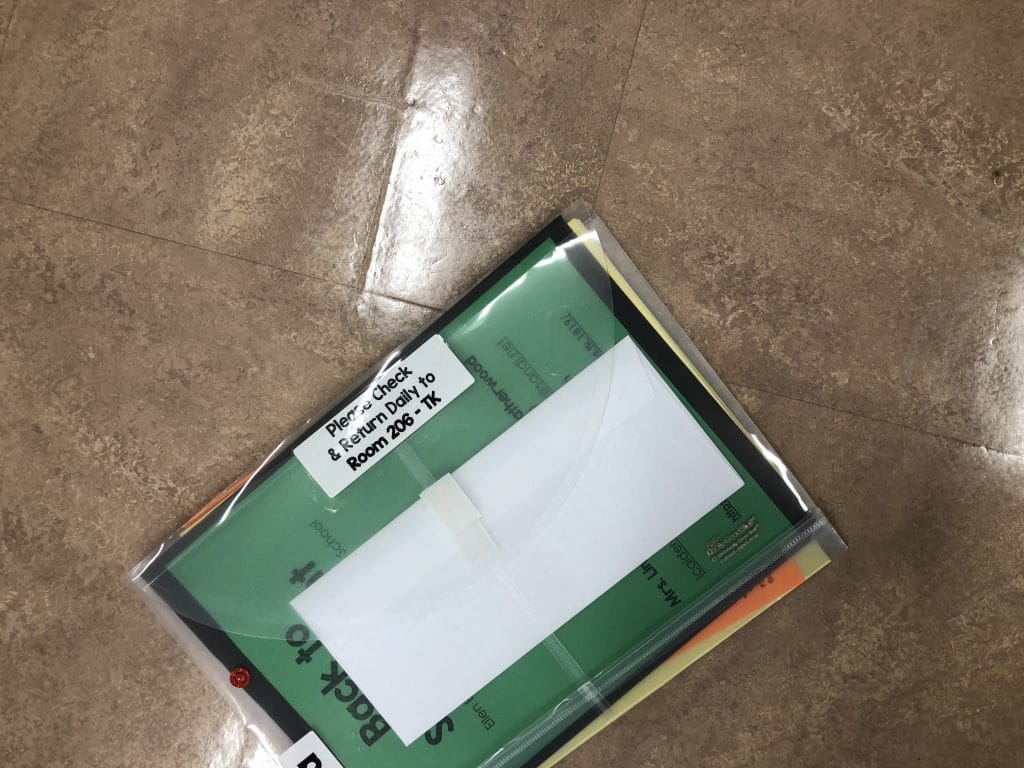 Snacks in Tubs Only
In the morning, remember to put away folders, backpacks on a hook and snacks only in the navy blue tubs. If your child goes somewhere afterschool for care and need to bring a lunch to eat there, please leave their lunch in their backpack. They are often confused on which bag is snack only and will try to bring both snack and lunch bags and eat from both. This can take them a long time to eat and will sometimes leave them with a smaller lunch for later. Thank you for your help!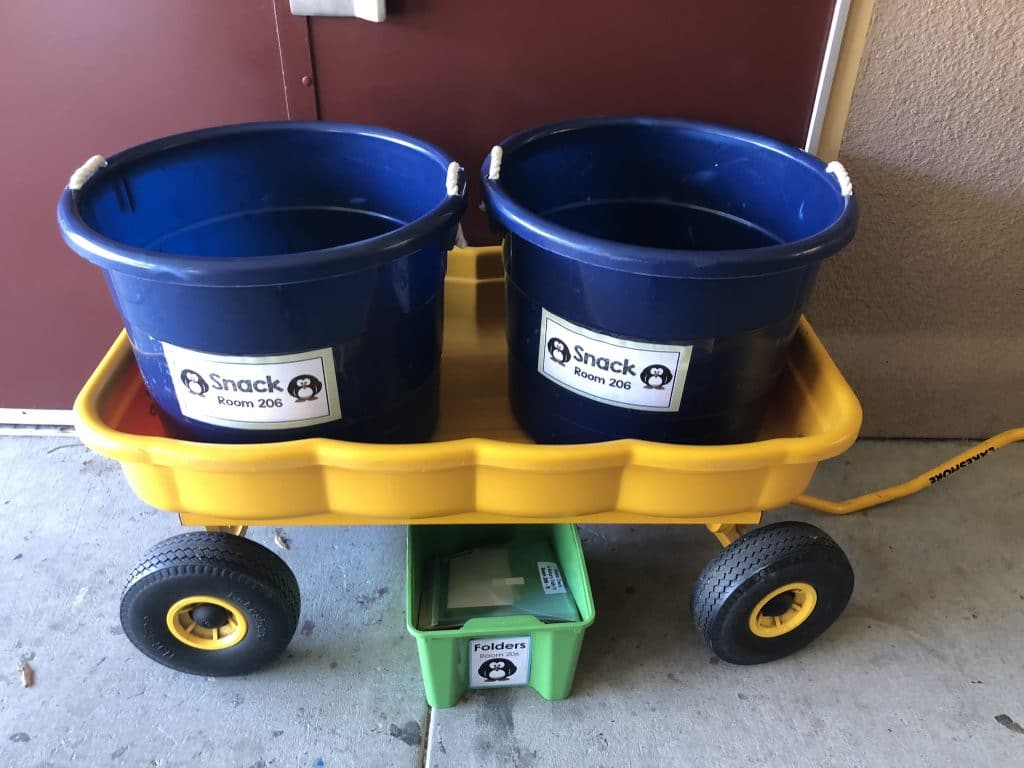 Folders
Tomorrow will be the first day to return folders. Please encourage your child to do this on their own. Talk them through taking out their own folder from their backpacks and placing in the green folder tub (below the snack tubs). This will be out every morning. Make sure you emptied their folders and return them each morning. Sometimes they may come home empty…this is okay but we keep the routine going regardless to keep it the same. Thank you!
Return Yellow Packets
Thank you for everyone who made it out to Back to School Night and Orientation. If you weren't able to make it out, your child's Back to School Night folder should have gone home today. In the folder you should have received a pale yellow, stapled packet. This packet contains everything you need to return to Mrs. Leatherwood and I. Please try to return these as soon as possible. If you have any questions, please don't hesitate to ask.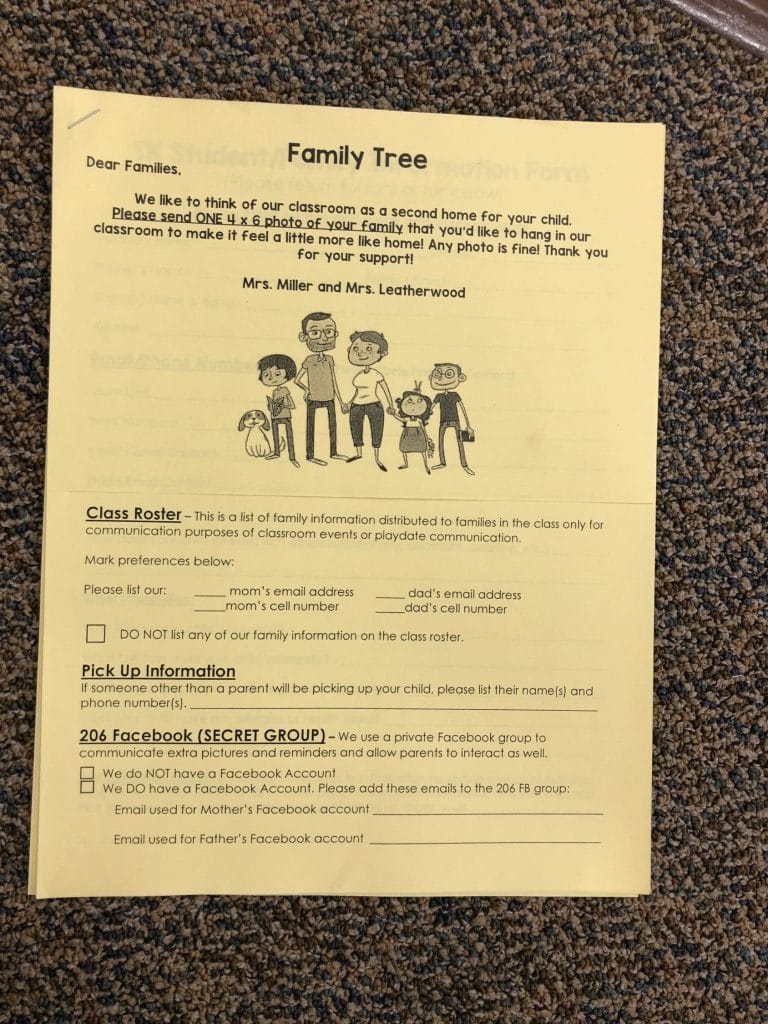 Facebook Page
The Facebook Page is up and running! Please feel free to post any pictures you have or take. No one but our class will be able to see them. If you do not have a Facebook account and decide to get one to see the class information and pictures, please let me know and I can add you at any time. (*NOTE: Please make sure you have returned the email address that is associated with your Facebook account. If not, the invitation to join the group will not work….Thank you!)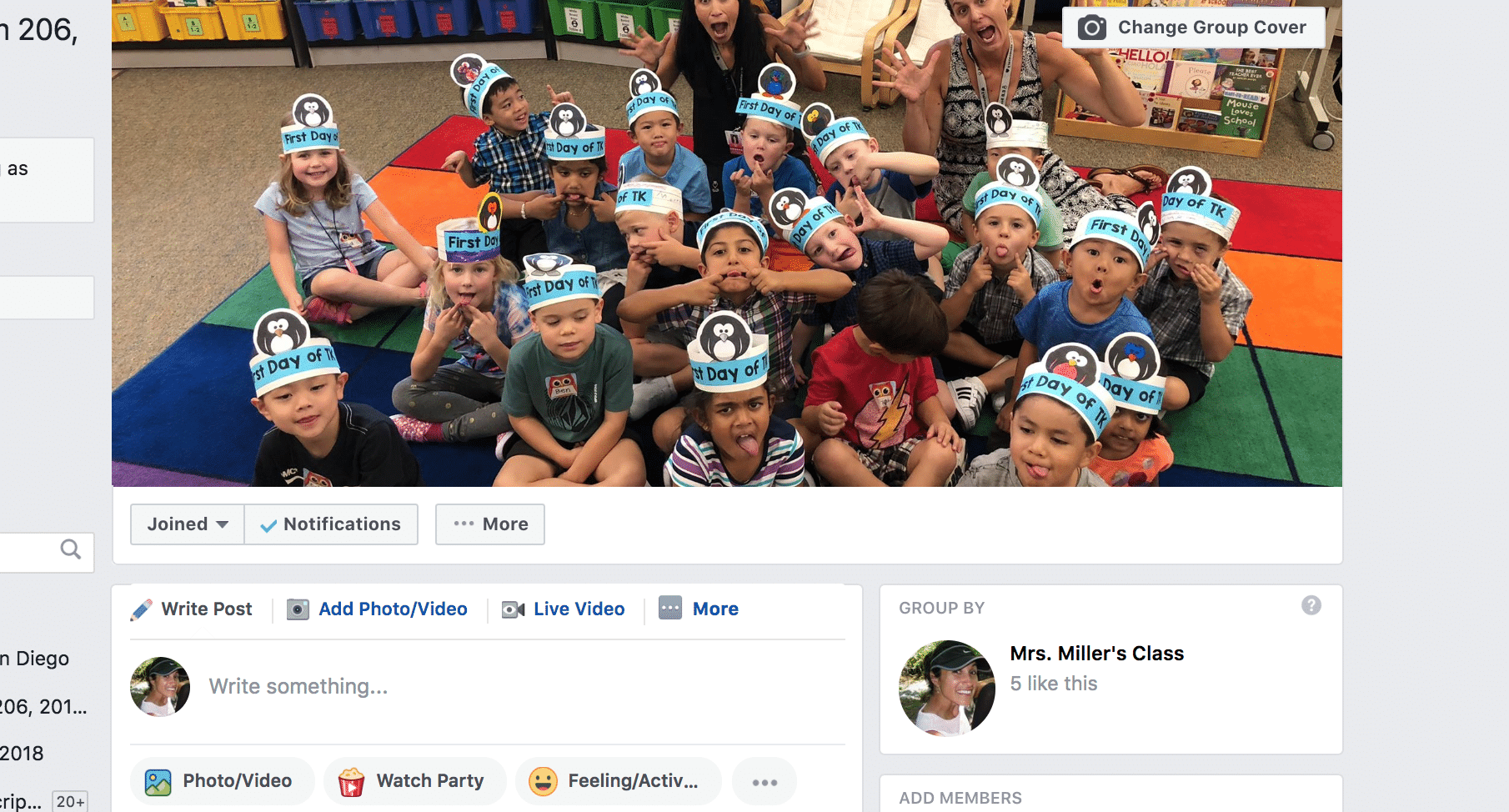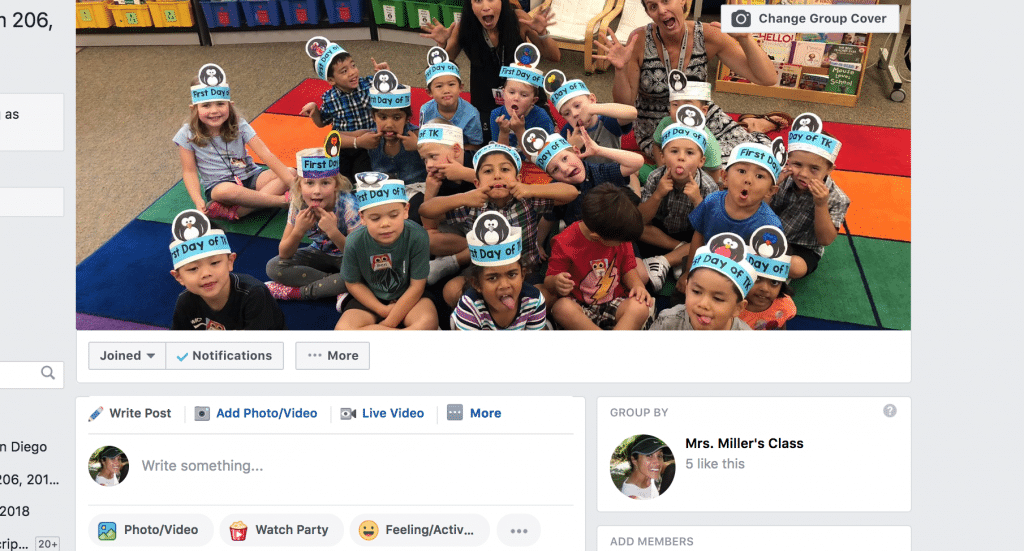 Thank You
Thank you for all your patience as we learn all the parent names and put all the processes into place! We are so grateful for each of you and your children and look forward to a lovely year together!
First Day Photos
And now to the pictures! My sweet husband came by this morning (you may have seen him…he's a lifesaver for me and he's cleared at EBS). He took our class photos this morning. One shot we are hoping to have hung in the room tomorrow. The other shot is posted below. You should be able to download directly from this post. We hope you enjoy! One last thank you….My dear sweet Mrs. Leatherwood! We all adore you and thank you for your generosity and awesomeness! We couldn't have had such a successful day without you!!