In This Week's Post:  8 Days Left, 206 Father's Day Celebration, Shoe Drive, Library Books, Summer Reading/Book Bag Return, Field Trip, Kindergarten Round Up, Last Day Movie, HELP WANTED:, Star of the Week, Upcoming Events, The Week Ahead
8 Days LEFT!!!
Can you believe it! We've almost  been through an entire year! These kiddos did awesome! I'm so proud of each of them!
206 Father's Day Celebration
This week is our Father's Day celebration in Room 206! We are excited to spend some time with these sweet people who loves us! We know it can be hard to get away. We plan start right after attendance around 8:50 am and will aim to be done by 9:20. We have a little gift for you, a short activity, and a little treat!

Shoe Drive
We are still collecting shoes! If you wanted to part of our last giving opportunity, I have 3 pairs of shoes left that need to be filled. Stop on by and bring a pair for a child! When you shop with your child, take this great opportunity to explain why you are buying the shoes and how fortunate we are to just head to store and buy a new pair when we want to need it. Most of us are fortunate to own many pairs of shoes! #weliveagoodlife  #givetoothers #fillingbuckets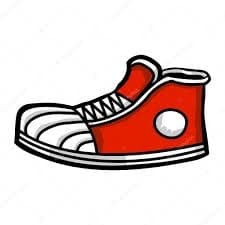 Return All Library Books
ALL Library books are DUE, this Wednesday, June 6th! Please return yours on or before then to avoid being late! A special thanks to Kim Lanz who has consistently joined us all year as a library volunteer (and many other jobs). We appreciate all your help in choosing books for these curious kids and with check-out and getting books off tall shelves!
Summer Reading/Book Bag Return
ALL BOOK BAGS ARE DUE BACK! A large amount of bags were turned back in on Friday! Thank you! If you still have your book bags, please return them on Monday as we are checking off as they come in for a small reward for reading all year and returning the books for future student reading next year!
Field Trip/End of Year Celebration
Our Field Trip is almost here! I will be sending out information to parent drivers/chaperones this week! Due to the following we will plan to arrive at the school at 8:30 to get last minute information and let students use the restroom. This will also let drivers pack in boosters early. We have an all school assembly that day at 8:50. Our plan is leave right after the assembly at 9:30, so here's the plan:
8:30 – Arrive at the school and come into 206 early (+ attendance)
8:45 – Head up to assembly
9:30 – walk directly to cars (stop by snack area restrooms on our way out)
9:45 – Drive away from EBS
10:10 – Arrive at SDCDM (eat quick snack while teacher checks in class)
10:15 – 10:45 Enjoy SDCDM Class
10:45 Explore the rest of the Museum (break for lunch in between)
11:55 Head out to cars and drive back to EBS
Students will need a separately packed snack in a disposable bag and a lunch in a disposable bag. Gallon sized ziplocs work great for lunch! Thank you all for joining us for this fun day!
Kindergarten Round Up
This Wednesday, we will be having our first Kindergarten Round Up! Dress Western for the occasion! The plan is to have each class rotate through all the other 6 kindergarten classes (as a group) to do a different fun activity for approximately 20 minutes! They will stay together as a 206 class through each rotation. The kids will love this! The additional benefit for our TK class is that they will be able to hang with each Kindergarten teacher and visit each room before next Fall!  #dresswestern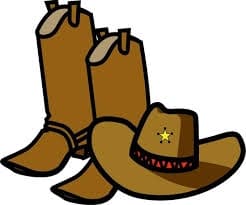 Last Day Movie
On our last day we will be having a Pizza Party in our class and watching a movie! If you have a PG Rated movie that you think the WHOLE class would enjoy, email me or stop by this week with the title or the movie itself! Movies will be sent home on the last day!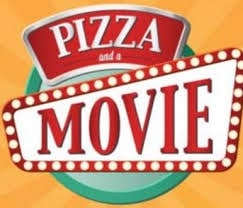 HELP WANTED:
This time of year gets crazy! On Tuesday, June 12th we will be taking down much of our room and sending a lot home! If you have an hour to spare, swing by and let me know! We plan to take down much hanging in our room and would love some help to take down, clean out, wipe, label, package to go home before we start our summer! I may have a little prepping for next year as well! Thank you in advance for your time this year to help our students and future students!
Star of the Week
Upcoming Events
June 6th – Kindergarten Round Up (Dress Western)
June 7th – Father's Day Celebration @ 8:50 am (Crazy Hair Day)
June 8th – Field Trip to SDCDM (Jog A Thon Shirt Day)
June 13th – Last Day/Pizza Party and Movie in class
The Week Ahead…
Monday – 6/4/18
Mrs. Leatherwood Teaches
Before School Run Club
Tuesday – 6/5/18
Before School Run Club
Computer Lab 11:15 am
Wednesday – 6/6/18
Before School Run Club
SPIRIT DAYS: Western Day for Kindergarten Round Up
Thursday – 6/7/18
Before School Run Club

Whole School Dismisses at 12:30

Music @ 10:15 am

206 Father's Day Celebration @ 8:55 am
SPIRIT DAYS: Crazy Hair Day
Friday – 6/8/18
Before School Run Club

EBS Spirit Days: Wear Red & Black or any EBS shirt!

EBS End of Year Assembly @ 8:50 on the black top
206 Field Trip – San Diego Children's Discovery Museum (leave at 9:45)
SPIRIT DAYS: Jog-A-Thon Shirt Day