In This Week's Post:  Spirit Week & Other Reminders, 206 Father's Day Celebration, Last Homework Logs, Help Needed, Jump for Heart, Star of the Week, Upcoming Events, The Week Ahead
Spirit Week & Other Reminders
We have our annual End of the Year Spirit Week coming up! Check out the flyer coming home this week that tells the details on these special days so you can plan your wardrobes ahead! PS Kindergarten/TK is starting Spirit Week one day early on June 6th with a Western Day! Then we'll join the school in the remainder of Spirit Week!
206 Father's Day Celebration
Our classroom Father's Day celebration will be on Thursday, June 7th from 9:00-9:30 am (approximately). We are hoping all you daddies out there can make it! A sign up list will be at the board by the backpacks soon for all dads to sign up!
Last Homework Logs
Our last Homework Logs will be turned in this week on Friday, June 1st. After this date, they will be returned but not counted. We'll try to send a new log home with everyone at the start of the week in case you need one last log for the week. Thank you!
Help Needed
Our last day of school we will be having Costco Pizza and a few other snacks for a special lunch. We will need someone to order and pick up the pizza for us if possible. If you think you'd be able to help us, please send me an email and we'll work out all the details! Thank you in advance!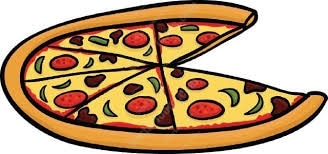 Jump for Heart
This past week, we had our Jump for Heart activity at school! It was fun and entertaining as the kids practiced and attempted to Jump Rope! ALL of them raised their heart rates!
Star of the Week
Upcoming Events
Thursday, June 7th – 206 Father's Day Celebration @ 9:00 am
Friday, June 8th – 206 Field Trip to SD Children's Discovery Museum
Spirit Week – Starting on Wednesday, June 6th with Western Day
The Week Ahead…
Monday – 5/28/18
Tuesday – 5/29/18
Before School Run Club
Computer Lab 11:15 am
Wednesday – 5/30/18
Thursday – 5/31/18
Before School Run Club

Whole School Dismisses at 12:30
Friday – 6/1/18
Before School Run Club

EBS Spirit Days: Wear Red & Black or any EBS shirt!

Last Homework Logs Due