In This Week's Post:  Spring Pictures, Surprise Fire Drill, Field Trips, Writing – Poetry, Art, Star of the Week, Upcoming Events, The Week Ahead
Spring Pictures
This week our school has Spring Pictures. We have our slot for 8:45 am on Monday. If anyone would like to join our class feel free to stay and walk with us. We have to wait to get called by a runner so it could be 8:50 if they don't call us right away. Thank you!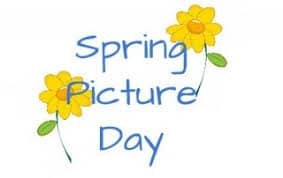 Surprise Fire Drill
Many of you were with us this past week as the fire bell went off around 8:45 am. We have regular drills so it becomes more instinctual and automative for students of what to do, but we also have drills at all different parts of the day. The goal is gets kids familiar in a variety of situations and prepare staff, teachers, etc for these different times as well.
Some important topics we discussed when returned based on student questions:
What does the broken bell sound mean? 

Get out of the room.

What happens if you get separated from the class? 

Go to our meeting safety spot.

What do we do if there is a lockdown? 

Stay in the class. The danger is outside.

What if you are in the bathroom or on your way to the line and a fire drill starts? 

If you see the class join us, if you don't see us walk up to our line (you may join another class to walk up with.

How do we know if it is a drill or real fire? 

We dont! We always need to prepare for it to be a real fire, until we get up to our safety spot. 

Watch our line closely. There are many distractions to watch and siblings to see, but the priority is safety. Stay with our line and make sure your eyes are with our line without talking. A discussion or eyes to the side, could get you and the line behind you lost.  
Thank you for all your support as many of you were there and walked us up. I'm guessing you may have had some interesting discussions at dinner that night as well! Ms. Sloan has us well practiced, and the kids seem to more familiar with each one, but also learn more with different start times and start locations.
Field Trips
I apologize for the delay in our field trip. I have had a lot of trouble in communication with the company in setting up our field trip. I'm still waiting to hear back. Our plan is go to a Senior Center to bring some joy and then finish our trip with lunch at a nearby park.
Our other field trip will be the second to last day of school. This will be our end of the year experience as we will be going to the Children's Discovery Museum in Escondido for the morning. Information will be going out towards the end of April or early May with all the details. Thank you for your patience as I know everyone is excited!
Writing – Poetry
We have recently started a new writing unit on poetry. The kids have blown me away with what they could do in 2 days. We read some example poems and spoke about how it was different from other writing we've done. We also spoke about some of the key pieces of writing such as using the lines and practicing how to write phrases instead of sentences. I'm amazed at what they soaked up so quickly!
 Art
Star of the Week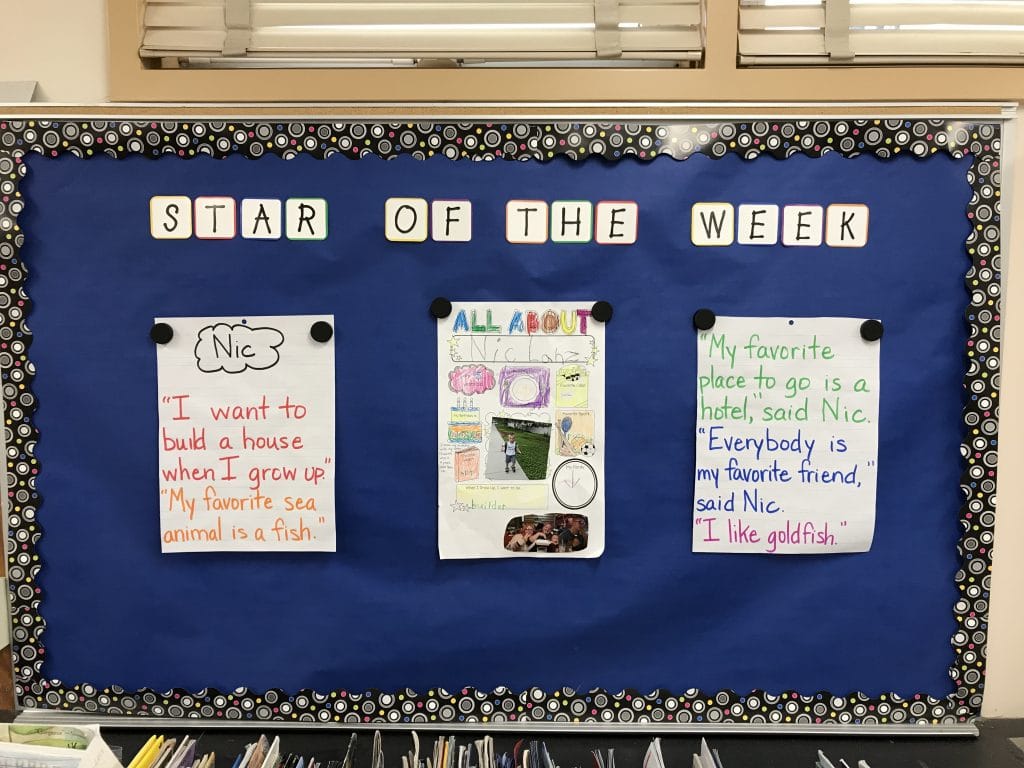 Upcoming Events
April 12th, TK/K Family Science Night (for TK/K students only)
April 20th, 6 – 9pm, EBS Idol
May 8 – 10th, EBS Art Show
May 10th, Open House
May 9 – 10th, Mini Book Fair
The Week Ahead…
Monday – 2/9/18
Mrs. Leatherwood Teaches
Before School Run Club
Spring Pictures 8:45 am (for 206)
Tuesday – 2/10/18
TK/K PLC Meeting – Mrs. Leatherwood Teaches
Before School Run Club
Computer Lab 11:15 am
Wednesday – 2/11/18
Library Day – 12:00 – 12:15 (every other week)
Before School Run Club
Thursday – 2/12/18
Before School Run Club

Whole School Dismisses at 12:30

Music @ 10:15 am
Friday – 2/13/18
Before School Run Club

EBS Spirit Days: Wear Red & Black or any EBS shirt!