This past Sunday, my family and I went downtown to deliver the 100+ bags that were collected last month for our We Have Heart Project in March! To be honest, on the way down, my son was starting to whine to say he wanted to go home to eat since he was hungry. My daughter was sad and mopey as her friend didn't come with us. I was going through my to do list that accumulated from losing all of Saturday due to a 24hr bug and my husband was going through the week ahead of us as he has a big conference he was consumed with. As we drove down our hearts were excited to deliver these bags of love as its one of our favorite events of the year, but our minds were in other places….DISTRACTION!
As we neared downtown we tried to find our spot from last year near a center that supports the homeless community downtown. The whining stopped, the thoughts of calendars and to-do lists stopped and we began to focus on the community emerging in front of us in the eastern part of downtown. Just a mile or two away from a ball game were these faces that were handling their day.
We drove a circle looking for a central spot and pulled off to the side. As soon as we popped out of the doors some people came up to us as they do every year! Instantly (within 30 seconds) the back hatch of the truck was popped and bags were being pulled out and handed to many smiling and grateful faces.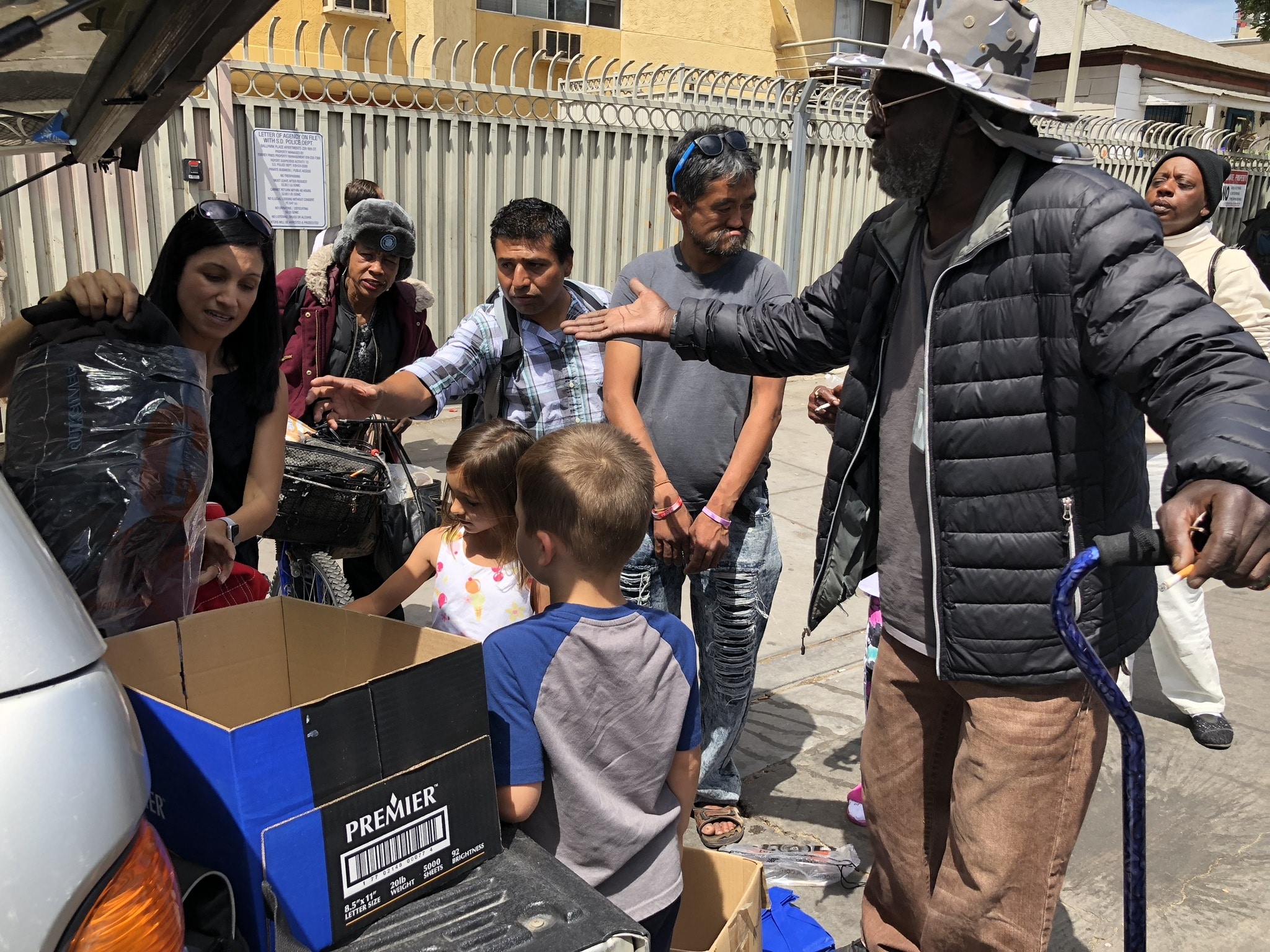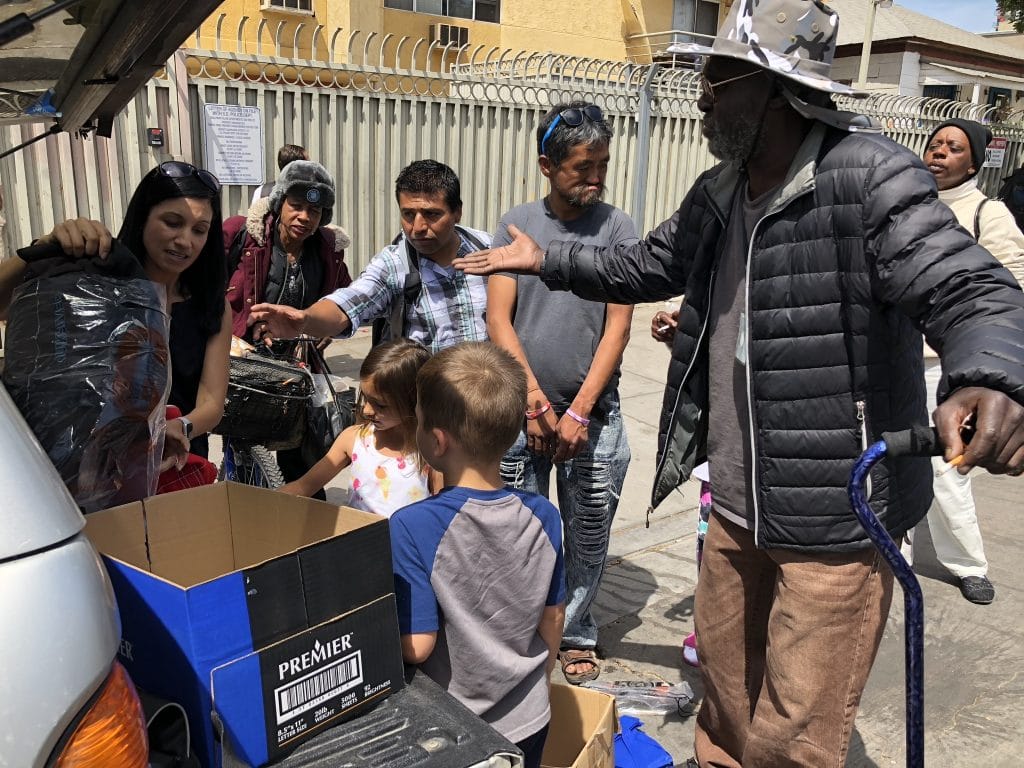 All the voices spoke out words of, "God bless you! Thank you! We appreciate you! You have a beautiful family!" The feeling of joy, gratefulness and love for others started to spill out as it does every time we do acts of love for others. I truly believe it is one of the main reasons we are created….to love on others! Within 10 minutes every bag was gone, every backpack gone, every snack, and pair of socks gone! We exchanged some kind words with some men at the end that all helped to take our empty boxes to the dumpster. As we climbed back into the car, my daughters voice echoed my thoughts of, "I wish we had brought more!"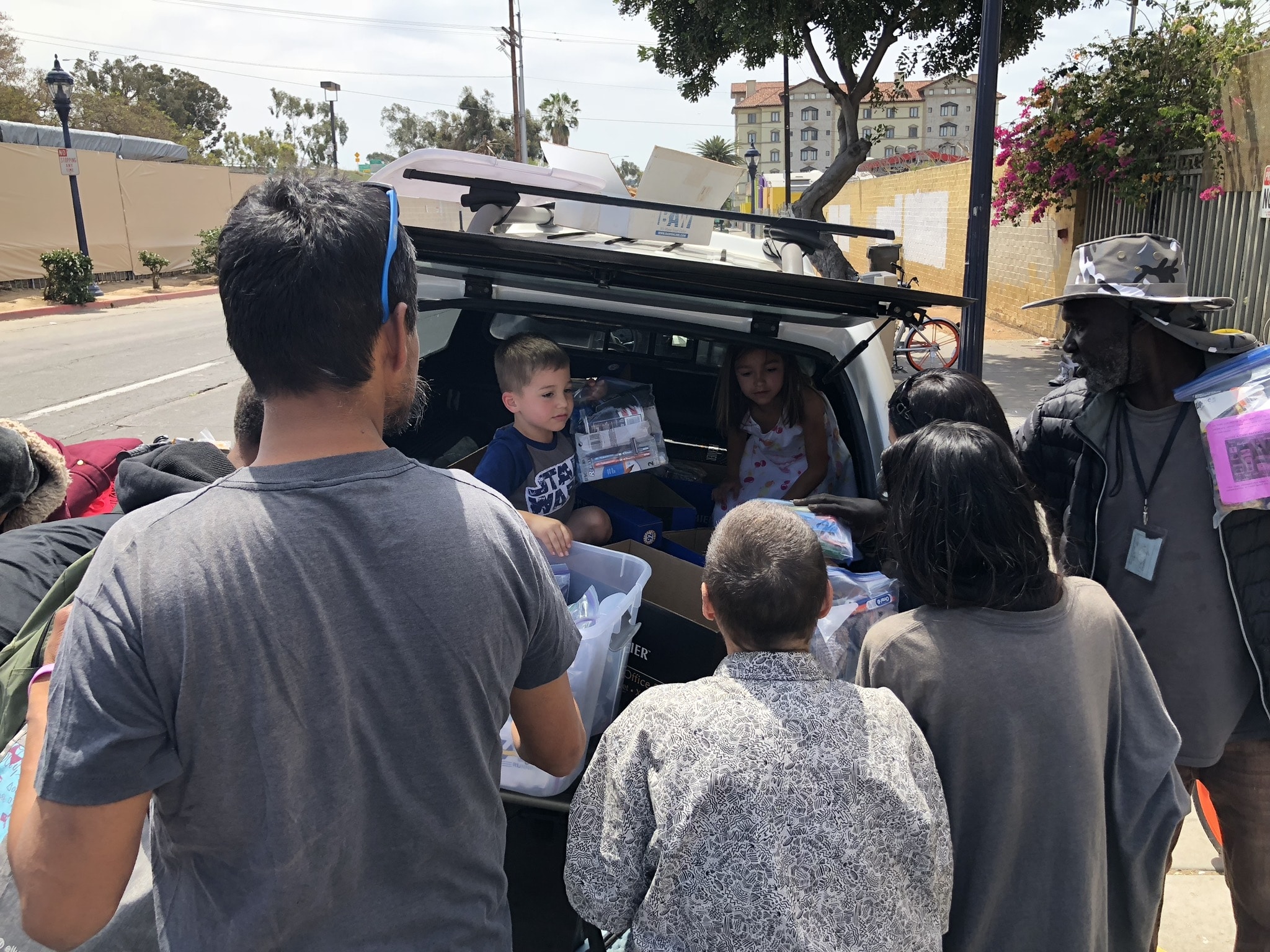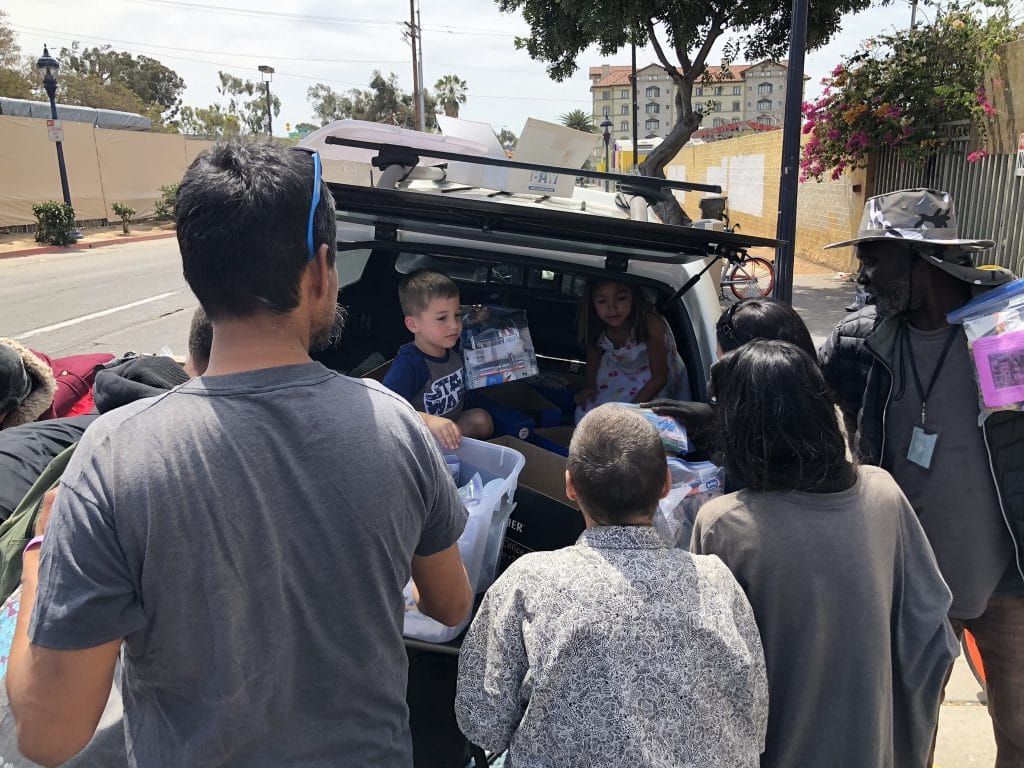 With this I want to say to you…THANK YOU! Thank you for creating a bag of love to fill a tummy and heart. These hearts were so grateful and our hearts were so full! I will be sending an email out again next March to all my current and former families to take part in this again if you are interested! Thank you so much for your giving hearts!
I'm attaching a couple pictures of our day! Share these with your sweets and remember how full our lives are!