In This Week's Post: , Jog-A-Thon, Generosity Bags, Opinion Writing, World Peace Day, Running Club Achievement, Art, Upcoming Events, The Week Ahead
Jog-A-Thon
We were afraid would put this day off, but the weather pulled through! What a day we had! We were in the bright yellow shirts and had such a great day! Thank you to all who volunteered to bring donations and/or to come and help! Please share and thank all your family and friends who donated to our school Jog-A -Thon.
A special thanks to Norma Esquivel for being our class representative. She's done a great job, organizing and communicating all the information needed for this fun day!
Way to go! Our class raised:
$1340.00
You are still able to get donations up through next week! We are close to our goal of $1680.00!!
See pics below from our memorable day! (there are also many posted on Facebook)
Generosity Bags
Check out our latest total! We have so many bags coming in to help those who without a home (especially during this rainy season). Thank you all for taking your time, money, and materials to help others and start valuable conversations with our students!
23 Bags!!!
Opinion Writing
This is our last week of Opinion Writing. The students have greatly improved in this genre of writing. They did a great job stating their opinion, but adding 1-2 reasons and a title took extra practice and using a checklist to remember the parts of an opinion. I'm so proud of these young writers! We'll be doing an assessment piece I'll send home when we return from break so you can see their final pieces. I'll also include their writing from the unit. Applaud your young writers! They are amazing!
World Peace Day
This week we gathered together as a school to show that we support World Peace. See if you can find your student in pink/red!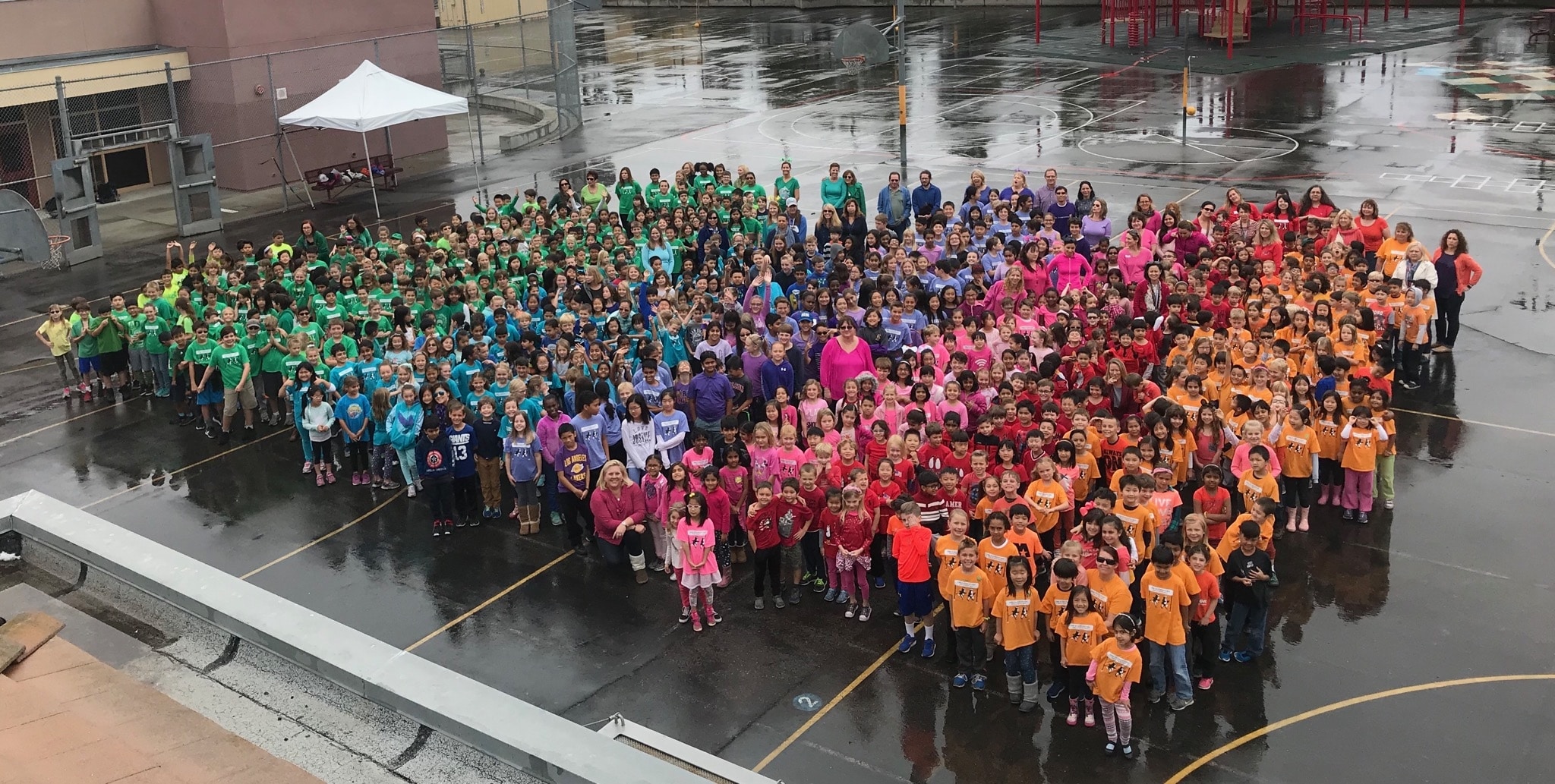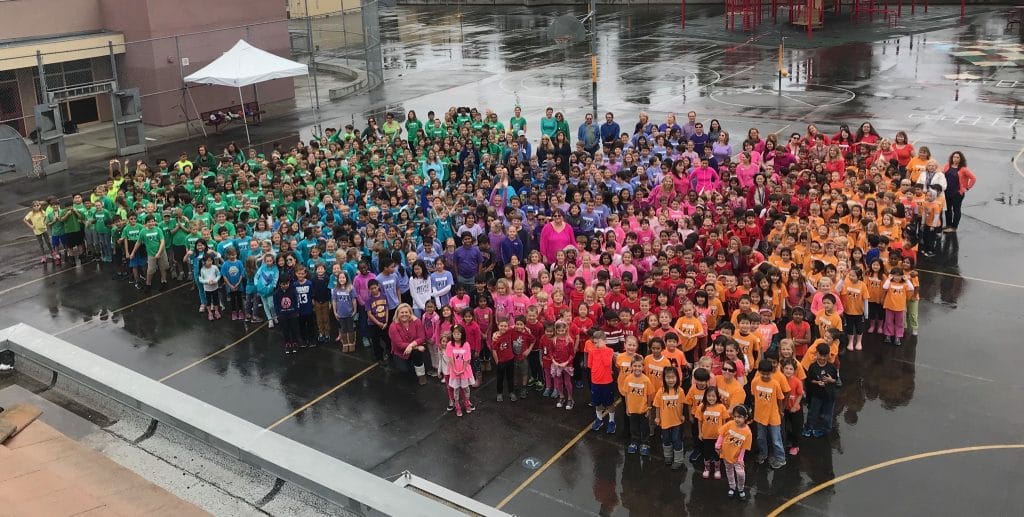 Running Club Achievement
This amazing guy was recognized this week for running 100 laps at Run Club! We were quite proud of him as we cheered him and his accomplishment! #perseverance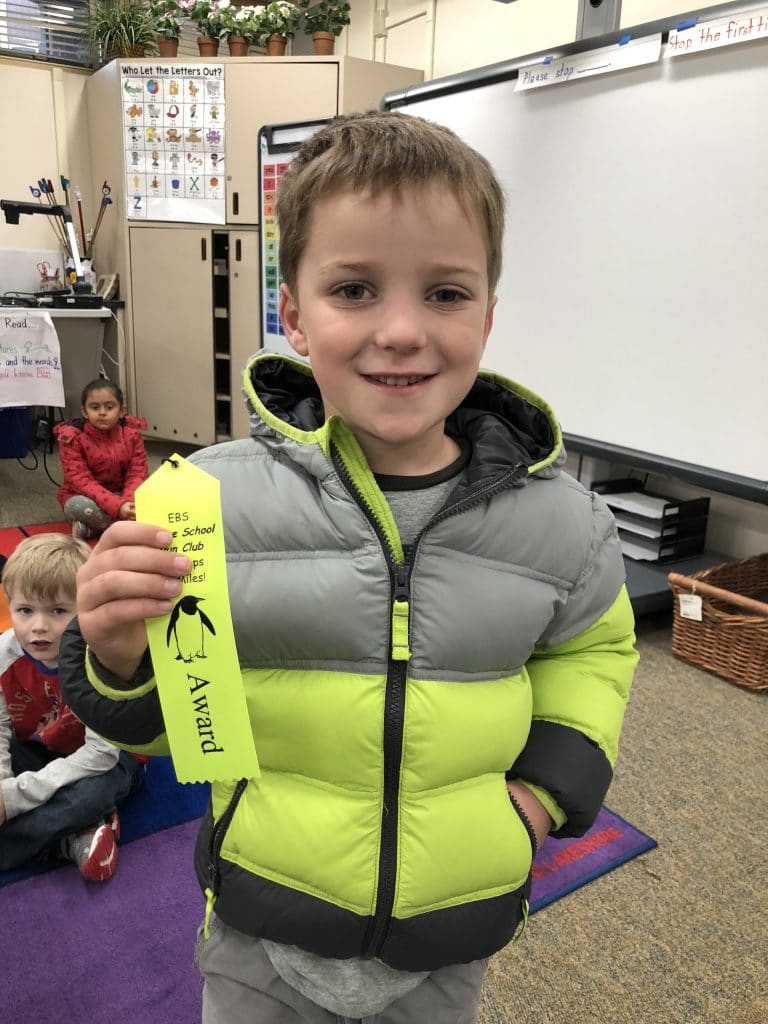 Art
Upcoming Events
Friday, March 23rd-Generosity Bags – FINAL DUE DATE
Monday 3/26 – Friday 3/30 Spring Break
Friday, March 23rd – Last day to get in Jog-A-Thon donations
The Week Ahead…
Monday – 3/19/18
Mrs. Leatherwood Teaches
Before School Run Club
Tuesday – 3/20/18
Before School Run Club
Computer Lab 11:15 am
Wednesday – 3/21/18
Library Day – 12:00 – 12:15 (every other week)
Before School Run Club
Thursday – 3/22/18
Before School Run Club

Whole School Dismisses at 12:30

Music @ 10:15 am
Friday – 3/23/18
Magic Show Assembly
Before School Run Club

EBS Spirit Days: Wear Red & Black or any EBS shirt!

Have a great SPRING BREAK!!!
Final collection for GENEROSITY BAGS
Final donations given for Jog-A-Thon