In This Week's Post:  Goodbye Mrs. Black, Jog-A-Thon, Finish, Generosity Update, Celebration of the Arts, Report Cards/Student Work, Fine Artists, Spirit Wear ONLINE, Art, Star of the Week, Upcoming Events, The Week Ahead
Goodbye Mrs. Black
This past Friday was Mrs. Black's last day with us! We were sad to see her leave 206 as we had 8 wonderful weeks with her! She was a wonderful teacher to us and we wish her the best of luck with her lucky future classes! We gave her a special book with all the kids signatures, a homemade book that class made and special gift card to thank her!
Jog-A-Thon
Its coming up! One week away! We have 100% registered and we are currently in 12th place almost 50% of the way to our goal. Next Friday, we will be joining together with K-2nd grade to run around the run-club track as many times as we can in an hour. There are sign-ups for our classroom to contribute to our aide station for that day (sign-ups are above our backpack hooks). Please check these out as we are still missing the following items:
water bottles (at least 1 for each child)
Disposable tin trays (to hold the oranges)
a class set of otter pops to eat after
We will head up to the field about 10:30 to stretch, take some pics and line up for the run. (In the event of rain, this special event will move to Friday, April 5th.) Can't wait to see you there!
Generosity Bag Update
This was our first week collecting bags. We have 6 bags collected so far! These bags are so creative! We've seen so many great ideas! Thank you for all your gifts of time and items to give to others who are in need! We are just getting started on our collecting.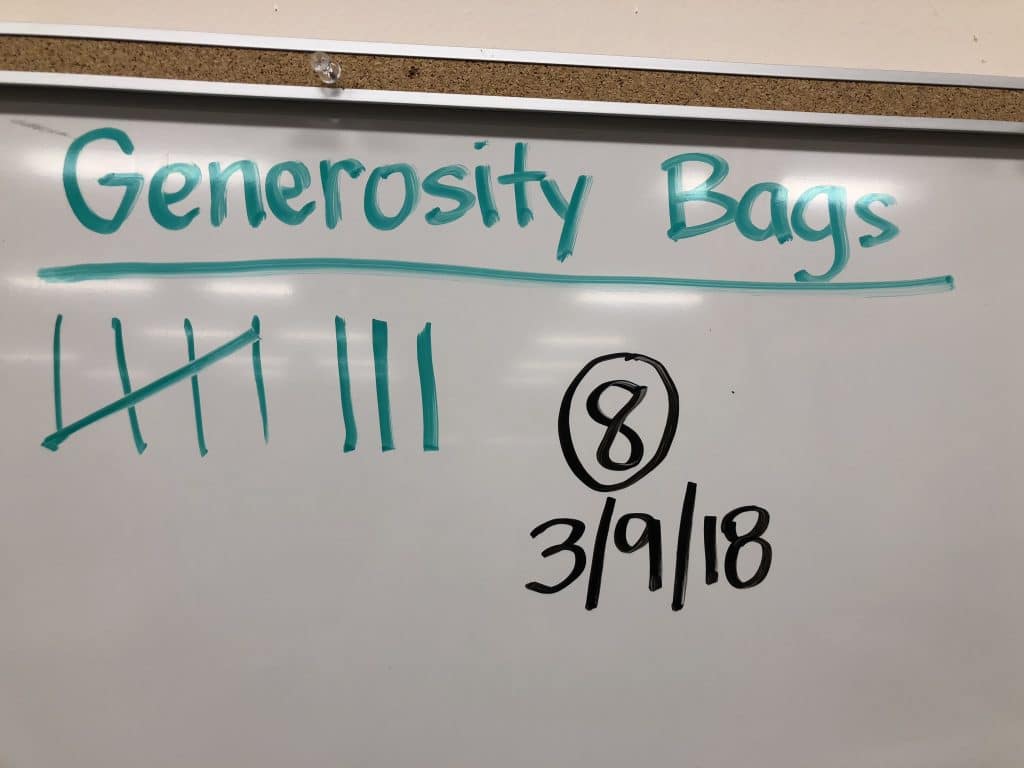 Celebration of the Arts (RECAP)
What an amazing evening we had! Hopefully you all got to stop by Barnes & Noble Thursday night and visit all the EBS fun! There were choir, and band performances, a passport page to get stamped at each location you visited, and lots of books to choose from! If you were lucky you got to see Mama Penguin and her pups! Here's a couple friends I saw that night!
Report Cards/Student Work
Report cards will be sent home on Friday, March 16th with student work/assessments inside. These will all be packed into a manilla envelope in your child's backpack.
Spirit Wear ONLINE
There is now an online Spirit Wear store you can purchase from. If you need a new piece of EBS wear or any other accessories, check it out!
Art

Star of the Week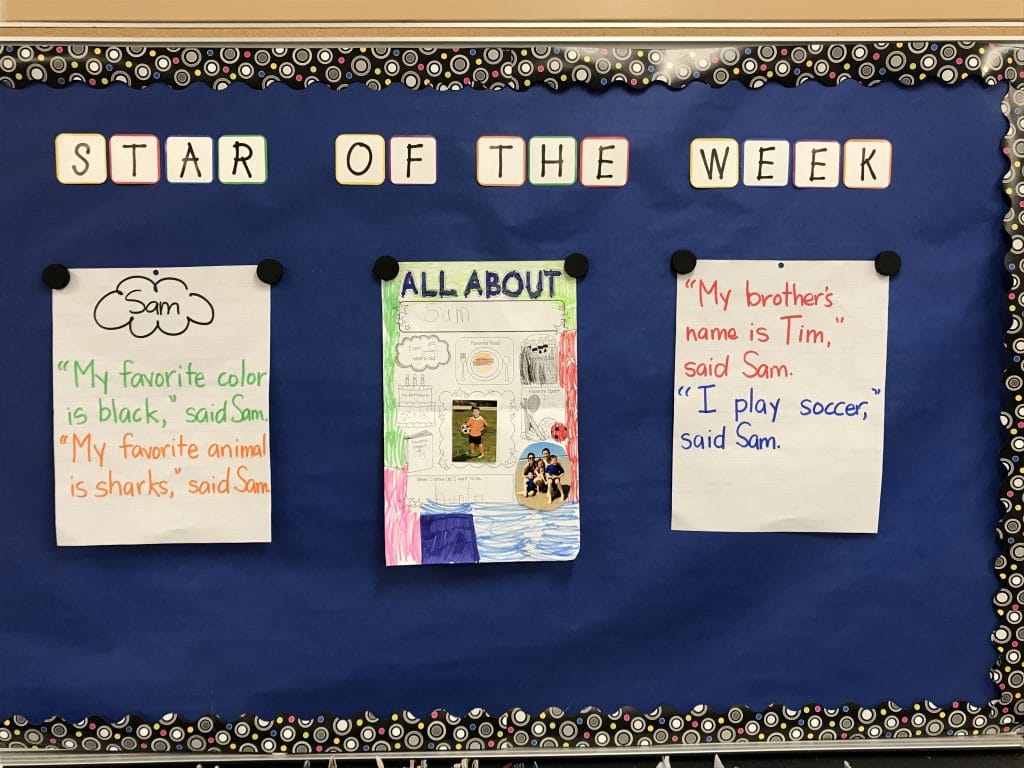 Upcoming Events
All School Minimum Days – March 14, 15, 16 (Dismiss at Classroom)
World Peace Day – Wear Red/Pink on Wed. March 14
Spring Break – March 26th – March 30th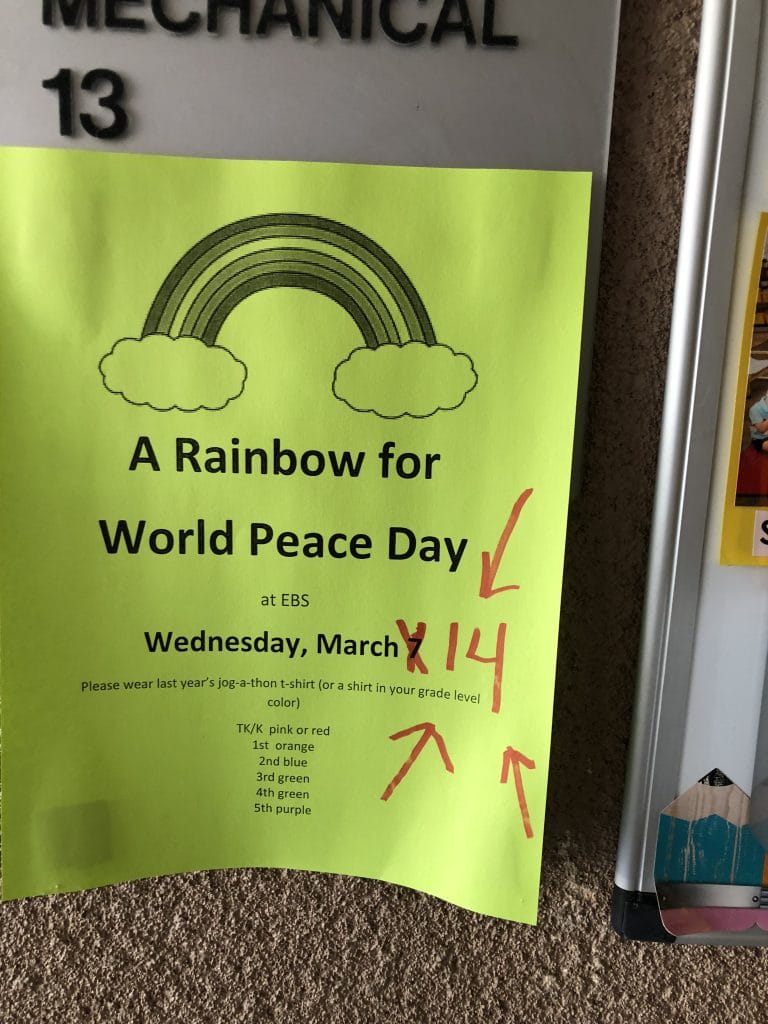 The Week Ahead…
Monday – 3/12/18
Mrs. Leatherwood Teaches
Before School Run Club
Tuesday – 3/13/18
Before School Run Club
Computer Lab 11:15 am
Wednesday – 3/14/18
Before School Run Club
All School Minimum Days- Dismiss in the classroom
Thursday – 3/15/18
Before School Run Club
All School Minimum Days- Dismiss in the classroom

No music due to Parent Teacher Conference Minimum Days
Friday – 3/16/18
Before School Run Club

EBS Spirit Days: Wear Red & Black or any EBS shirt!

Jog-A-Thon – we'll head up to the field at 10:30 am
All School Minimum Days- Dismiss in the classroom