In This Week's Post: , Character Education – Honesty, Valentine's Day, Chinese New Year, Star of the Week, Upcoming Events, The Week Ahead
Character Ed – Honesty
Meaghan Gallagher came in this morning to teach the students more about the meaning and understanding of Honesty. She had the students play a game, where they needed to decide if the statement she called out was "True" or "Not True." Then Meaghan the students a book about being honest. She then went on to explain that when we don't tell the truth there is a funny feeling in your belly. She had them try on a non-truth to know the feeling of their belly. To close up the lesson, she gave them each a heart  to keep with them to remind them of what it means to be honest. Thank you Meaghan!
Valentine's Day
What fun we had on Wednesday! I'm guessing you saw many of the pictures on Facebook showing all the fun the kids had! We decorated our bags, played some games while passing out Valentines. We finished up our day by doing "The Penguin Dance."
A special thanks to Kristi Bidermann for organizing and coordinating this day and for the many volunteers that showed up to help us!
Chinese New Year 2018
This is the year of the Dog! This week, we had Panda Express come out to visit and explain some of the background behind Chinese New Year. They were very kind to pass out a "good luck" envelope to each of the students. On Thursday, we discussed the holiday in a little more depth and watched a short video on some history and traditions of the holiday. We sent home some special bags and color pages, also from Panda Express that allow you to enjoy a free kids meal! Happy Chinese New Year!
Star of the Week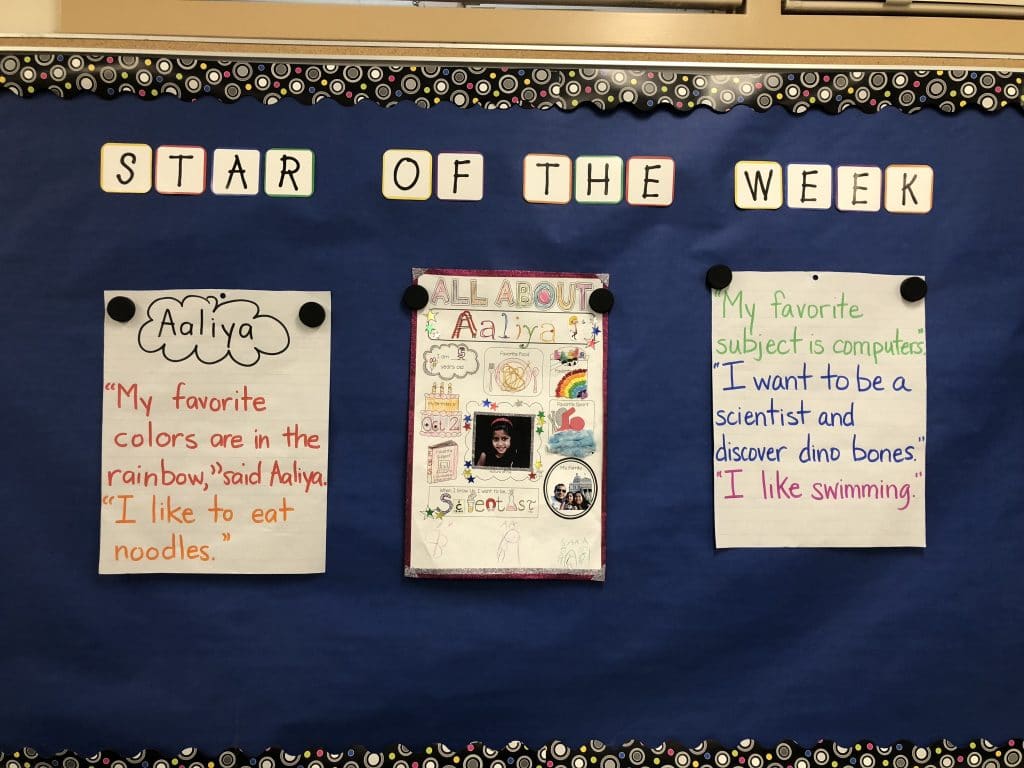 President's Day Art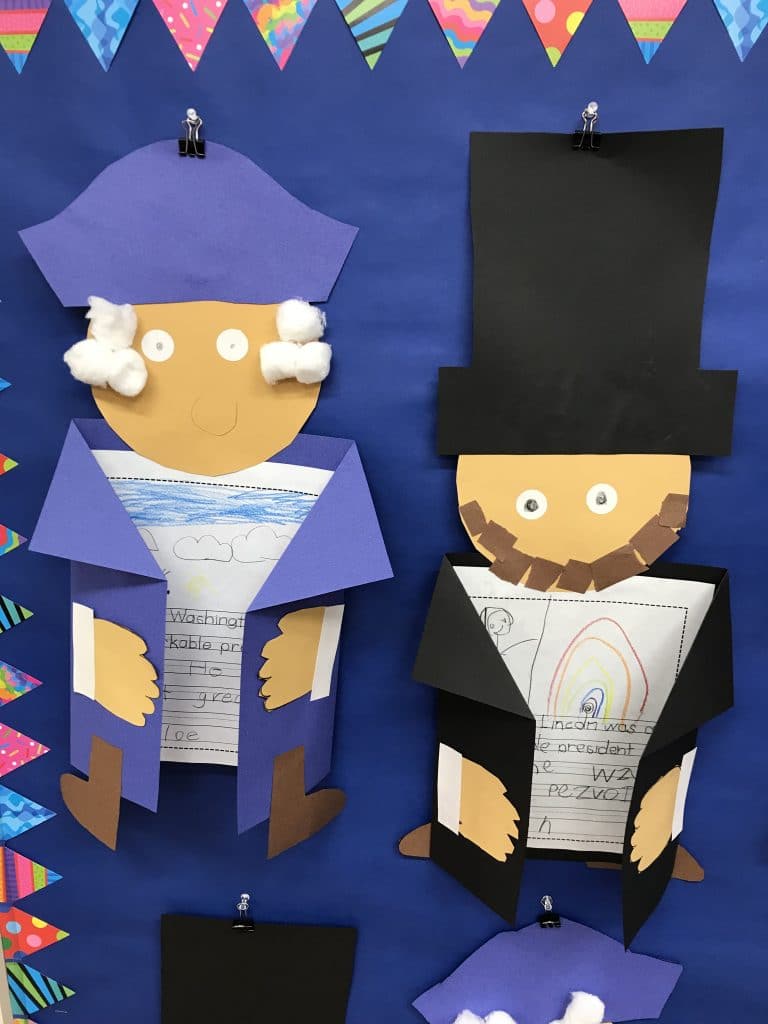 Upcoming Events
President's Holiday – NO SCHOOL – February 16th and 19th
Dr. Seuss Week – February 26th – March 2nd (flyers will go home with information)
Celebration of the Arts Night – Barnes & Noble – Thursday, March 8th
Parent Conference Days – March 14 – 16th (teachers will request conferences if necessary)
Kindergarten Science Night – Thursday, March 22nd
The Week Ahead…
Monday – 2/19/18
NO SCHOOL – President's Weekend
Tuesday – 2/20/18
Before School Run Club
Computer Lab 11:15 am
Wednesday – 2/21/18
Library Day – 12:00 – 12:15 (every other week)
Before School Run Club
Thursday – 2/22/18
Before School Run Club

Whole School Dismisses at 12:30

Music @ 10:15 am
Friday – 2/23/18
Before School Run Club

EBS Spirit Days: Wear Red & Black or any EBS shirt!