In This Week's Post: (with MANY photos) 100th Day Rotations, 100th Day Fashion Show, 100 Year-Old TK's, 100 Year Old Writing, 100 Coins, Disaster Drill, Father/Daughter Dance, Valentine's Day, Valentine Art, Star of the Week, Upcoming Events, The Week Ahead
100th Day Rotations
Our 100th Day was a day of fun! The students were broken into groups of 5 and rotated through each station. Our 4 stations were:
Making 100 Day Hats
Counting to 100 with counters, then eating 100 pieces of popcorn
Doing 100 exercises outside
Drawing 100 Day Monster
They had a great time and enjoyed celebrating 100 with their classmates! A special thank you to Kimberly Lanz, Nikita Malavia, and Rachel Chen who helped us to efficiently run each station!
100th Day Fashion Show
The later part of our day we had the 100 Day Fashion Show! The kids each got a turn to walk the runway! What a fun day it was! They did a great job showing off their 100 item collections on their aprons! A special thank you for to Kimberly Lanz and Nikita Malavia who helped set up the room and dress the kids in aprons for the show!
100 Year-Old TK's
This was the best part of the day! Thank you to all who participated! Each little TK had creative fun dressing up like a 100 year old! They were too cute! We used a special app to forward the clock to see what they kiddos would actually look like at 100 years old! Check out the gallery below!
100 Year Old Writing
On Thursday, the kids presented their "When I'm 100 years old…" writing! We heard many funny, silly, special, and sweet writings! The kids did a great job confidently reading their paper with loud clear voices! It was a true treat! Thank you to all the families who helped their student in preparing their writing and practicing it with them!
100 Coins
How special was it to see our students return their 100 Coin knowing they would be giving meal to many that don't have the luxury of knowing they will have a meal each time they are hungry! Thank you all for helping your child collect these!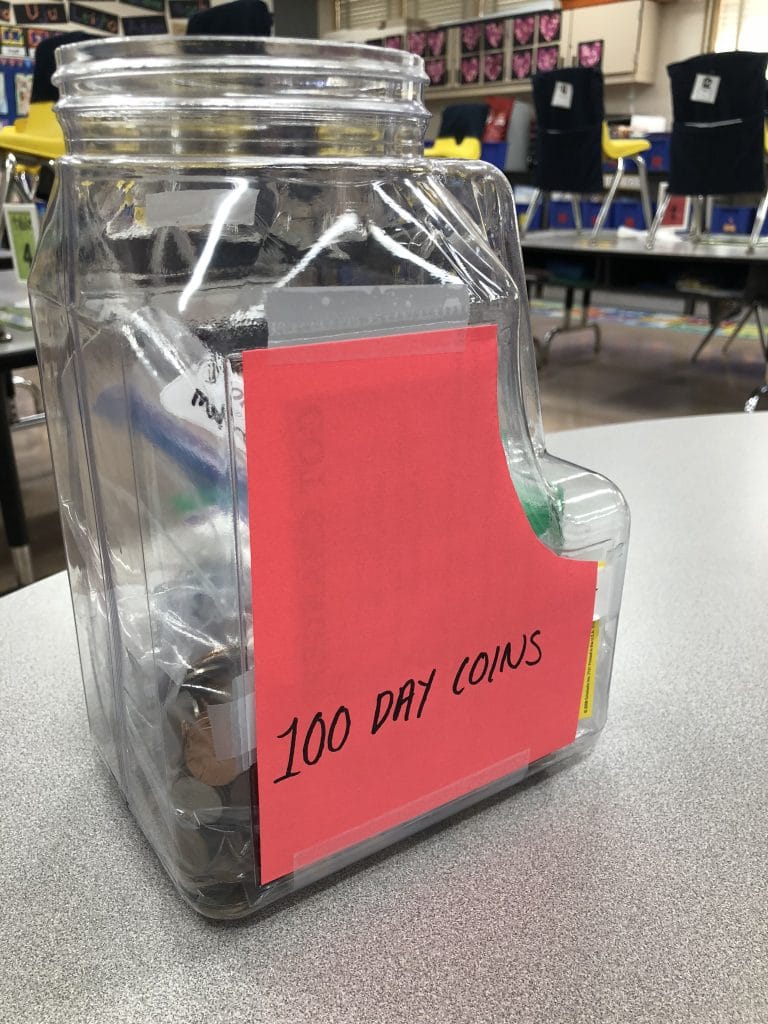 Disaster Drill
This week we had a surprise Disaster Drill. This was to make sure that the students and staff are prepared in the event of a real emergency. The students had to climb under the desks and wait for 2 minutes until the pretend shaking stopped. Then we walked outside to our class meeting place. Once the class was checked in, I had to go to the front gates to man a post that would help be a liaison for families and help as needed filling out check-out slips at the reunion gate for parents to pick up their child. In the event of a true disaster drill I would go to my post and the students are watched by surrounding teachers. This ran very smoothly and efficiently as there are many working parts that are in place to watch students in their lines of safety, check the building (search/rescue), check-out students to help families, reunite, help any hurt/injured students. We went through a full practice of all the procedures and materials to ensure we were prepared for a true disaster.
Father/Daughter Dance
Thank you for all the picture posts from the Father/Daughter Dance this past weekend! The girls seemed to have a blast!
Valentine's Day
Next Week is Valentines Day! Just a few reminders:
There is NO CANDY or FOOD allowed in any of the valentines.
DO NOT label who the valentine is for. Only label the "From: " Though it may not seem as personal it is extremely helpful to each little mail deliverer as they fill their friends bag with notes/goodies.
There are 21 kids in our class so you aware of how many to make/purchase.
Valentine Day Party is from 11:30 – 12:30. Set up will begin around 11:00. If you'd like to help, please contact Kristi Bidermann. You must be cleared to take part in the activities.
Valentine Art
Check out some of the Valentine Art we made in celebration of this holiday!
Save the Date
Friday, March 2nd from 9:00 – 9:30 we will have a family reading time in the classroom where all CLEARED Families are welcome to come in and read with the students. We hope you can make it!
March Volunteer Calendar
Please let me know if you have any changes for the month of March. The calendar is being prepared this week for the upcoming month!
Star of the Week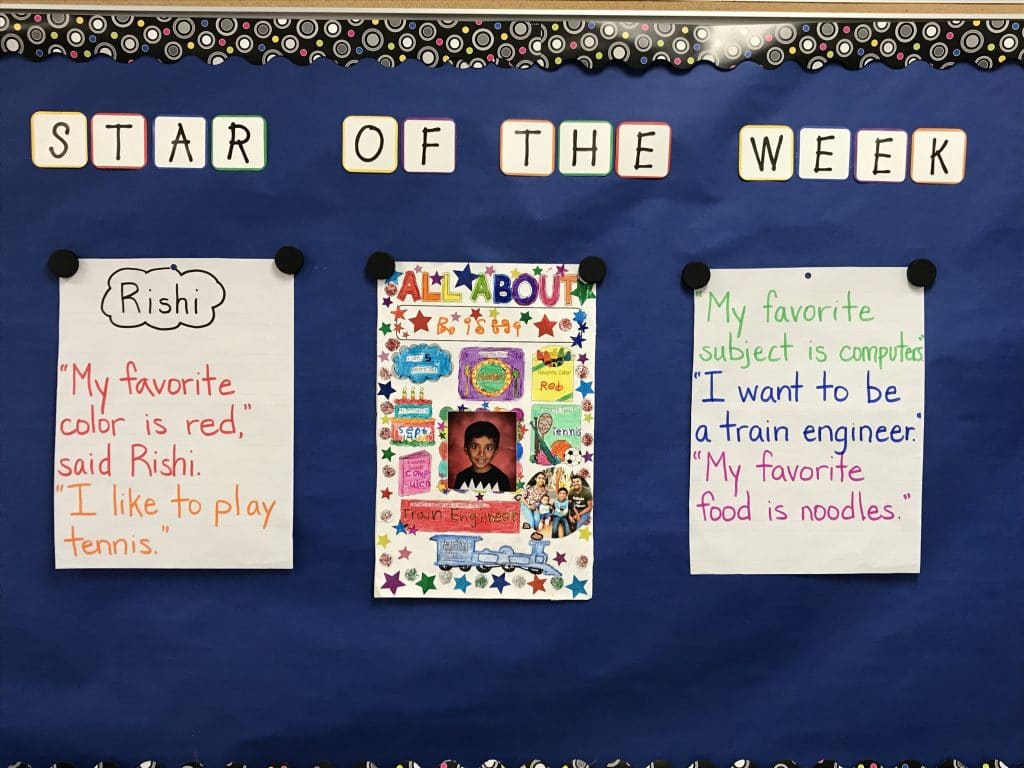 Upcoming Events
February 17th and 19th – President's Holiday – NO SCHOOL –
February 27th – March 2nd Dr. Seuss Week (a flyer will come home with details)
March 8th – Celebration of the Arts (Barnes & Noble)
March 16th – The EBS Jog-A-Thon (You'll want to join in the fun!)
March 14th – 16th Parent/Teacher Conferences (only some students will be requested to have a conference to discuss progress)
The Week Ahead…
Monday – 2/12/18
Mrs. Leatherwood Teaches
Before School Run Club
Tuesday – 2/13/18
Before School Run Club
Computer Lab 11:15 am
Wednesday – 2/14/18
Library Day – 12:00 – 12:15 (every other week)
Before School Run Club
Valentine's Day Party 11:15 – 12:30
Thursday – 2/15/18
Before School Run Club

Whole School Dismisses at 12:30

Music @ 10:15 am

Character Education  with Meaghan Gallagher
Friday – 2/16/18