In This Week's Post:  D Clearance, Meet Megan Black, Father Daughter Dance, Rainbow Sight Words, How-To Writing Unit, Star of the Week, Upcoming Events, The Week Ahead
D Clearance
Please consider getting cleared. This will allow you to not only attend all EBS events, but to also help our class go on a field trip as well as have you join us. Below are some notes from Nurse Dee regarding how to be cleared:
T.B. test – Good for 4 yrs.
Volunteer application – (Megan's Law) needs to be done every school year.
Category D clearance – needs to be done every school year.
Can not be done until you have completed the volunteer application and provided a current T.B. test.
(Cleared as a category B volunteer)

1. 1st year as a category D volunteer – you will need to complete a "Category D form" and go to the SDUSD police live scan unit to do your finger print.
2. The following school years as a category D volunteer – you will need to complete a "Returning Category D form" hand it back and we will send it down to school police for you. Your Fingerprints are already in the system, it's a request to re-run your fingerprints
Thank You!
Meet Megan Black
My name is Mrs. Black and I am so excited to be a part of your child's Transitional Kindergarten experience for the next 7 weeks. I am currently working towards earning my Multiple Subject Teaching Credential and Masters in Education. Prior to this, I taught a preschool class at St. Bart's Preschool in Poway. You may have seen me around EBS as I have two children that attend our great school. My son is in 3rd grade and my daughter is in 1st grade. Like I said before, I will be doing my student teaching for the next 7 weeks under your amazing teacher, Mrs. Miller. This will be a gradual process of observations into teaching the class full-time. I look forward to getting to know you and your children during this time together. Thank you for the warm welcome I have already received!
Truly,
Megan Black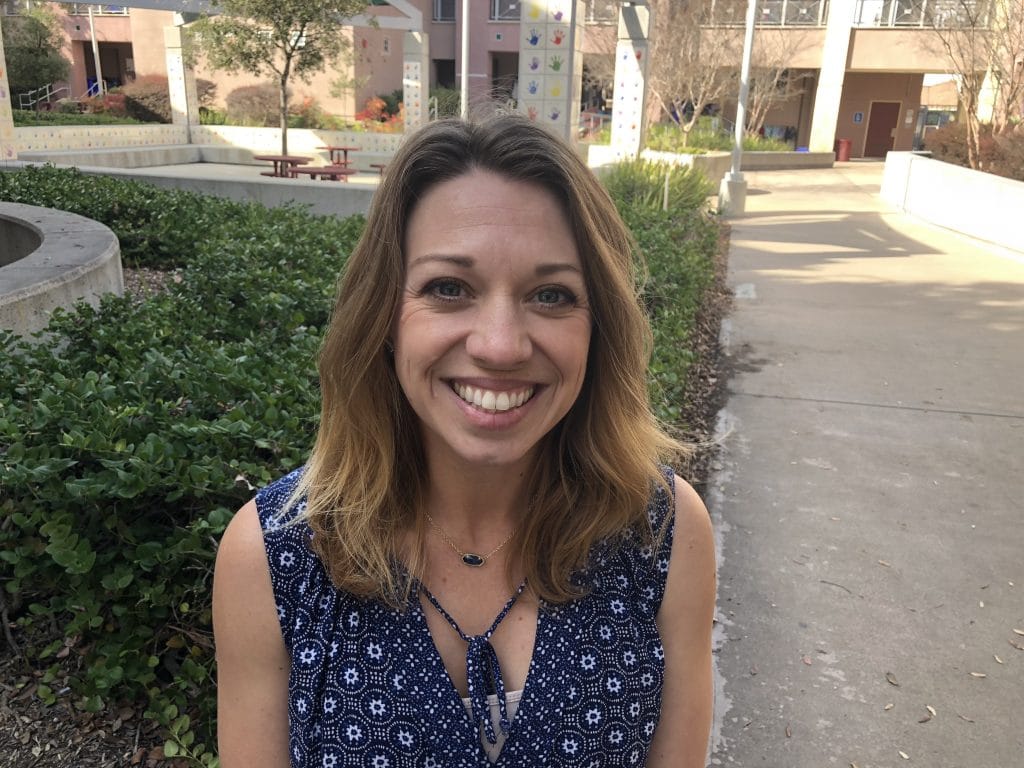 Father Daughter Dance
Girls, your turn is coming up! You get a night to dress up and share with a loved one! This is a favorite EBS evening for all the gals!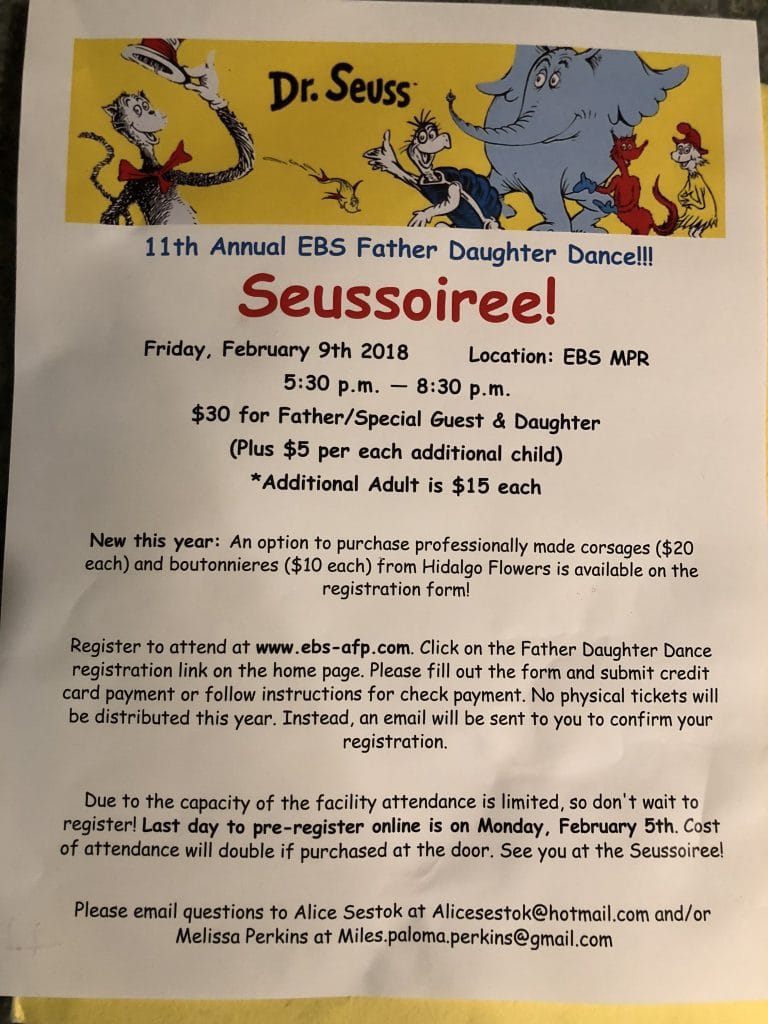 https://fs29.formsite.com/NAob8d/form18/index.html
Rainbow Sight Words
We are continuing to test on Red, Orange, Yellow, Light Green Words. Continue to play My Pile, Your Pile to practice and retain old color lists and integrate new Dark Green Words.
How-To Writing Unit
We have recently started a new writing unit. Like in December, this new writing is informative, though it is focused on teaching the reader how do something. The students are learning to choose a topic of something they know and understand well (ie How to Brush My Teeth). In this unit, students are learning:
To break their topic into steps
To draw pictures that matches each step
To create a title page
To reread their booklet
Ask your TK'er about their books and feel free to brainstorm some additional topics they know well and are able to do independently.
Star of the Week
Last week and this week's Star of the Week!
Upcoming Events
Father Daughter Dance  – February 9th
100th Day of School – February 9th
Valentine's Day Party in 206 – February 14th
President's Holiday – February 16th and February 19th
The Week Ahead…
Have a wonderful break! See you in 2018!
Monday – 1/22/18
Mrs. Leatherwood Teaches
Before School Run Club
Tuesday – 1/23/18
Before School Run Club
Computer Lab 11:15 am
Turn in Library Books
Wednesday – 1/24/18
Library Day – 12:00 – 12:15 (every other week)
Before School Run Club
Thursday – 1/25/18
Before School Run Club

Whole School Dismisses at 12:30

Music @ 10:15 am
Friday – 1/26/18
Before School Run Club

EBS Spirit Days: Wear Red & Black or any EBS shirt!