In This Week's Post: This week's blog will be modified and will go out early as I'll be Houston for the entire weekend. Thank you in advance for understanding! 
SMILE!, Raz-Kids, Tile Math, Writing, Reading Groups, Orange Sight Words, Art, Mission Federal Savings Program, Purple Week, Upcoming Events, The Week Ahead
SMILE!
I know there is so much pain going on in our world from floods to fires to personal things going on our lives or the lives of our loved ones. Take a moment to remember and hold on to the purity and truth in these sweet faces. These faces bring light! I will be thinking of all 21 faces + my own 2 little faces at home this weekend as I'm away! Please keep our group in your hearts as we travel this weekend and all the others who are in Houston (along with Puerto Rico, Santa Rosa and Anaheim Hills) as people recover and adapt to new journey they have ahead. I will greatly be looking forward to seeing all your families on Tuesday morning! — Mrs. Miller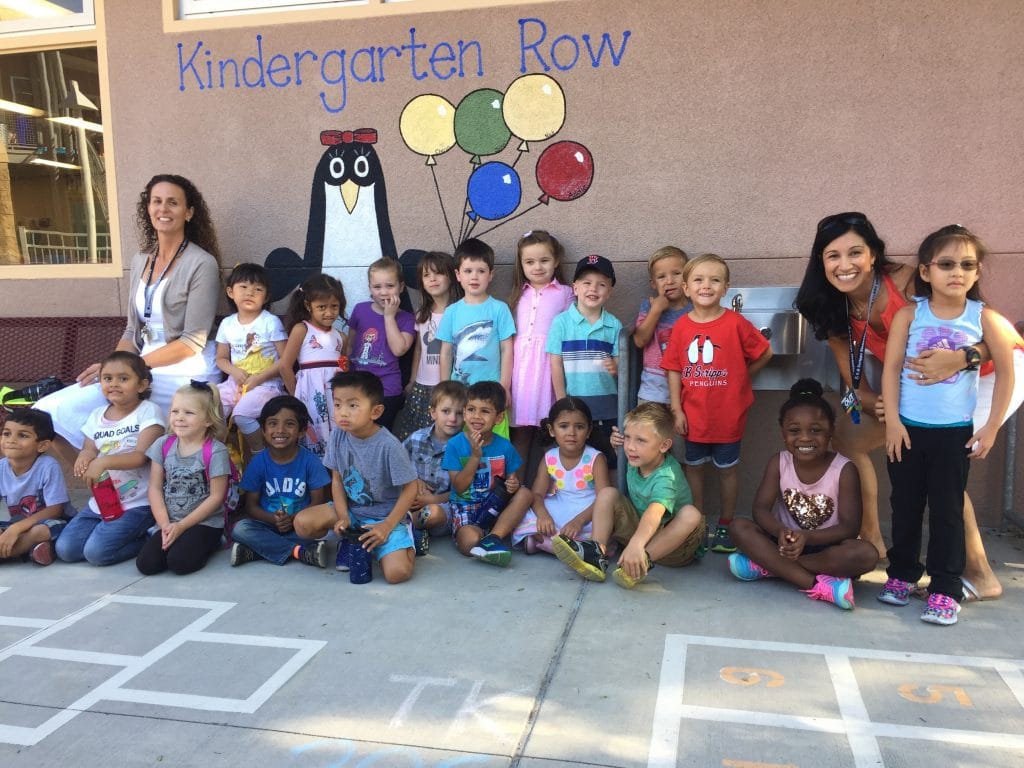 RAZ-Kids (Online Reading Subscription)
Need more leveled books?….look no further! Thanks to our wonderful AFP (that's all of you 😉 our school has an online reading subscription that your child will be able to use this year and through next summer! Each child has an account set up where they can access fiction and non-fiction books. This is a great option if you are traveling or away for the weekend. They also should be input into their reading log. Follow the directions below to get to Raz-Kids!
Go to EBS website: http://www.sandi.net/ebscripps
Click on the tab across the top labeled: "Students"
Then choose "Technology Academy" from the drop down menu.
Then click on the tab on the left labeled: EBS Subscription Sites
Then scroll down until you get to the green/red parrot: Raz-Kids
Then where it says "Teacher Username," input: "ebs206"
Then click on your name
Then click on your password icon that was sent home in your folder.
Then choose any book to read (use headphones if you wish). First click on the "headphones" symbol to hear the book to read along.
Then click on the "book" symbol to read the book again yourself.
You can also record your own voice read or hold down on an unknown word to hear it read to you. In future levels you will need to answer questions in addition to hearing and reading the book. Once all the books in that level are completed you will be moved to the next level. *Note: This doesn't mean your child is independently reading at this level, but will be able to access books in this level.
Tile Math
This week we started Math Tiles. This is a math program that helps with problem solving. The beginning card packets are more simple, but each packet of cards continues to bring new challenges and requires independent problem solving. Volunteers will help facilitate as students work.
This week, we tried it as a whole group so they could understand the way it worked and get familiar with the procedures. We will start to use Math Tiles in smaller groups. Thank you to all our parent volunteers for all your support!
In short, students complete a page of problem solving (in this first set, it is very basic where students match the number of dots to the symbol of the number). After the complete it a parent checks the card and then signs off on their tracking sheet. Once they have completed all the cards in a set, they move on the next set of cards that increases in complexity.
A video was posted on Facebook on Wednesday showing the students trying it for the first time! Thank you to all the volunteers who helped to support the class in our first Tile Math Experience!
Writing
In writing this week, we have been really working to continue the goals we have been working on in class. Students are taking more risks and becoming more independent in their writing. We are working to:
correctly write our name with proper casing
add labels to our pictures
add details to our pictures
write words or attempt to write words using the sounds we know
Though those are the main goals we are working on now, we still continue to model correct letter formation, two-finger spaces, and other writing lessons to help us all improve! I'm so proud of these writers and for all they are learning and the effort they are putting forth!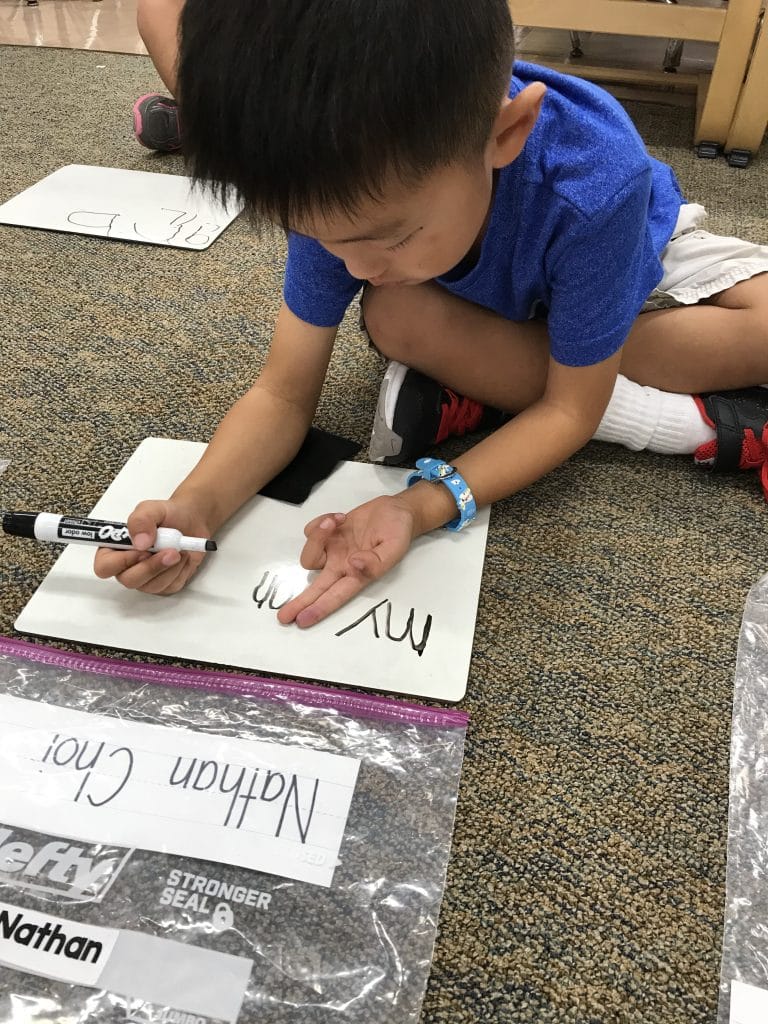 Reading Groups
We have recently started meeting with students in small reading groups. This allows us to work closely with a group of students on specific skills at their reading level. Students are in groups of 6 or less. We often begin the group with a warm-up read (a familiar book they are able to read through to warm up as we get started). In our group, we discuss the meaning of the book, touch on any vocabulary that may be new or a struggle and often give a goal to work/improve on as they read. This also allows us as teachers to listen closely to how they are approaching the text and what skills they are starting to take on independently as well as their comprehension of the text. We also have 1-2 volunteers that were trained for EAR (Everyone's A Reader Program) at our school who will also read with groups so that the groups can get additional reading group time in during the week!
Orange Sight Words
Keep on working on those sight words! We go over them each day in our morning routine as well! Hopefully the kids have enjoyed the My Pile, Your Pile game with the red and orange words. This is a fast easy way (if you can commit to playing 1x a day or every other day) that will created a great foundation for the new reading skill that is happening with your child! We are continuing to check red words with students.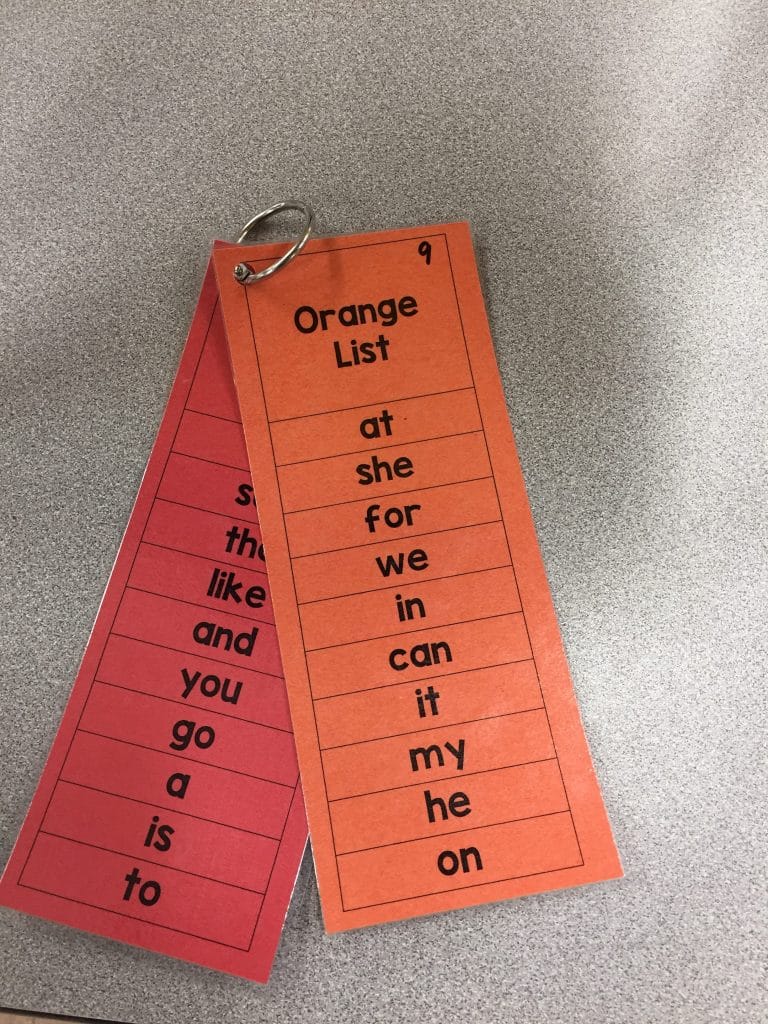 Art
Next week we will be attending and all-school assembly to celebrate Miss Ellen Browning Scripps Birthday. This year, the Kindergartners and TK's will be creating their own hats to wear to the assembly. On Monday Mrs. Leatherwood helped the students to make their party hats! A special thanks you to parents who helped  prep this project!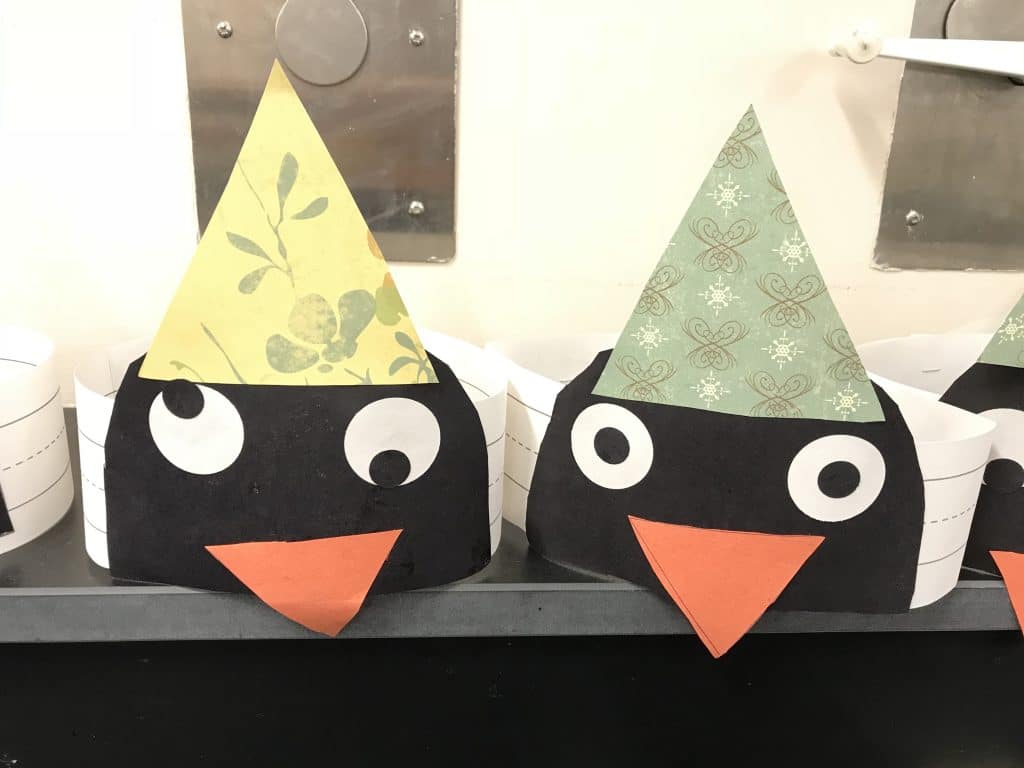 Mission Federal (MFCU) Savings Program
In case you haven't noticed the table each Thursday morning….You are able to open a savings account in your child's name and receive a percentage back up to $500. MFCU is at our school each Thursday before school so that you can make your deposit right on campus. As another incentive your child will get to choose a little prize each time they make a deposit! A win for all!
Purple Week!
 
Upcoming Events
October 18th – All School Assembly (Miss Ellen's Birthday)
October 20th – Fall Festival Night @5:30 pm
November 6th – Make Up Picture Day, Volunteer Picture Day
The Week Ahead…
Monday – 10/16/17
Mrs. Leatherwood Teaches
Before School Run Club
Tuesday – 10/17/17
Wednesday – 10/18/17
Before School Run Club
Ms. Ellen's Birthday Assembly
Thursday – 10/19/17
Before School Run Club

Whole School Dismisses at 12:30

Computer Lab @ 11:00 am

Music @ 9:00 am

Mission Federal Deposit Table – Before School
California Disaster Drill
Color Day: Wear BLACK!
Friday – 10/20/17
Before School Run Club

EBS Spirit Days: Wear Red & Black or any EBS shirt!