IN THIS POST:  9 Days Left, Stars of the Week, Sight Words, Upcoming Events, This Week
There are only 9 days left!! Wowzas! Stop time…its going to fast!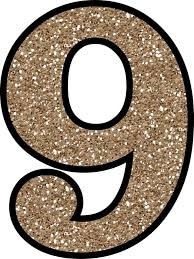 Zoo Day Recap –
What a day we had at the San Diego Zoo! So much to learn and see! To start out our special tour the guides at the zoo, took us through a special entrance that took us to the giraffes where we had a special lesson all about giraffes along with getting an up close and personal look at these fascinating animals! Our eyes were amazed to be that close and we loved seeing their finger-like, black tongues as they reached for the lettuce! Did you know these long-necks only live to be about 20 years old!
Next we boarded the double-decker, green tour bus at the zoo! All of us got to ride up top! What a fun experience! During this tour, we were able to drive around and look at many different animals and plants while the zoo guide told us lots of information! We made a stop at the elephants, where we got to go behind the scenes in the zoo-keeper area to learn an additional lesson about elephants! On the way back they drove us back near the giraffe area to unload. From there we ate lunch and then broke into small groups to explore the other animals at the zoo!
It was an amazing day, with the exception of Mrs. Miller leaving her school keys at the zoo! Great news is that our friendly San Diego Zoo found them and she reconnected with her keys on Saturday!
*FACT/HELP- One of the many facts our zoo guide taught us was about "micro-trash." She said that all the little tiny shreds of trash (straw wrappers, corners ripped off of fruit snacks, etc) are micro-trash. She said the California Condor often thinks these shiny threads of trash are food and will eat these and they can harm the Condor. She told us we can help by making sure we pick up our "micro-trash" and get it in the garbage can!
Insect Lab @ EBS
This past week we got to experience the Insect Lab at our school! The San Diego Natural History Museum came all the way to EBS to share with us all about insects. The docents from the library were so kind in explaining lots of information (with many visuals) to teach us. The head docent, opened with a discussion about insects and then read the students a book! After, the students broke into 5 groups (with a docent at each table) to tell about different bug topics. See the table topics below! Ask your TK about some of the information that they've learned!
True Bugs & Beetles – This table explained the differences between bugs and beetles. In addition, this docent explained about their body parts and some extraordinaire facts about these unique creatures!
Butterflies and Moths – This docent shared about the differences between moths and insects as well as explaining about their life cycle.
Metamorphosis – She spoke about gradual and complete metamorphosis in insects.
Social Insects – This table taught about the community among some different insect groups such as bees and ants.
Spiders & Insects – In this group they spoke about the basic differences from spiders than bugs as well as a lot of other detailed information about spiders. They shared about their exoskeleton, egg sacs, web to catch food, etc. She even brought in the the museums tarantula to show the students!!!
End of the Year TK/K Party
THANK YOU all for your flexibility of getting in numbers for additional meals! It should be a fun day! Just a reminder, siblings are only able to participate if they are 4 years old and will cost an additional $9.00. If you haven't turned in your payment for this day, please send in on Monday! We do have an all-school assembly earlier that morning so we will plan to head up to the basketball courts shortly after or immediately after the assembly!
No folders needed that day. Send a change of clothes for the end of the day if you wish and  a towel to dry off with. Lather in sunscreen. Participation is optional as some kids tucker out or get chilly after awhile. The class will need to stay together, but can take a break from participating if desired. Here's some pics from last year's fun!
Volunteer Applications for 2017-18
Volunteer Applications are in the nurse's office for the next school year. Each year you must submit and updated application but D clearance does not need to be renewed as you stay in the system. This is highly recommended for those that plan to do any volunteering as it will clear you early for the fall!
Spirit Week
The last 5 days of school is an all-school Spirit Week! Flyers went home last week, but here's a copy of the flyer. The back of the flyer gives some important information regarding the end of the school year!
Book Bags
Book bags are being collected at school. If you still have yours, please send it in to the class this week! Thank you for all your support in helping your child with all their hard work this year!
Volunteer Breakfast
This past week we had the EBS annual Volunteer Breakfast. This year's theme was "Picnic Day." The EBS choir came in to sing while all the amazing volunteers were able to relax, eat treats and enjoy! I only saw a couple of you at the breakfast and know not everyone could make it, but we wanted to send a special thanks to you all who helped in the classroom, taking home projects, and planning all the school activities, such as parties, Character Education, and Fine Artists! Pictured below is our classroom Thank You Poster, and some of the parents I found at the breakfast! You are huge part of what makes this school so amazing!
Trader Joe Bags
We are in need of about 20 TJ bags. If you have 1 laying around at home please send it in Monday or Tuesday. Thank you! These will be going home with some of your child's classroom belongings before the end of the school year.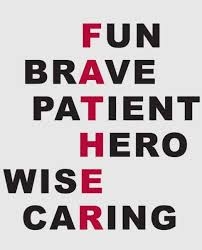 Book Drive!
We brought in a total of 144 books this year, plus tons of stickers, book marks and markers! So amazing! My daughter and I will be helping the day of the official Book Fair Share on June 16th! I'll post pictures on the blog for the kids to see all that they contributed to!
Check out a Generosity Heart from this year! Each student has a Generosity Heart going home with them! Each color dot represented all the giving they shared with so many others who go without daily luxuries of home, shoes, good health, smiles, food, etc.
White Dots – Gifted dry foods for the Food Bank
Light Pink Dots– Stars to encourage our Troops
Light Blue Dots – Meals for Mexico
Orange Dots – 100 Coins for the San Diego Food Bank
Yellow Dots – Generosity Bags for the Homeless
Green Dots – Shoes for homeless students in San Diego
Red Dots – Book Donation for Book Fair Share in Escondido
You seriously have to applaud your child, family for even bringing in one dot of love this year. We use this heart as a reminder of perspective on those days when we are feeling down, stressed or like everything is against us….we have so much to be grateful for!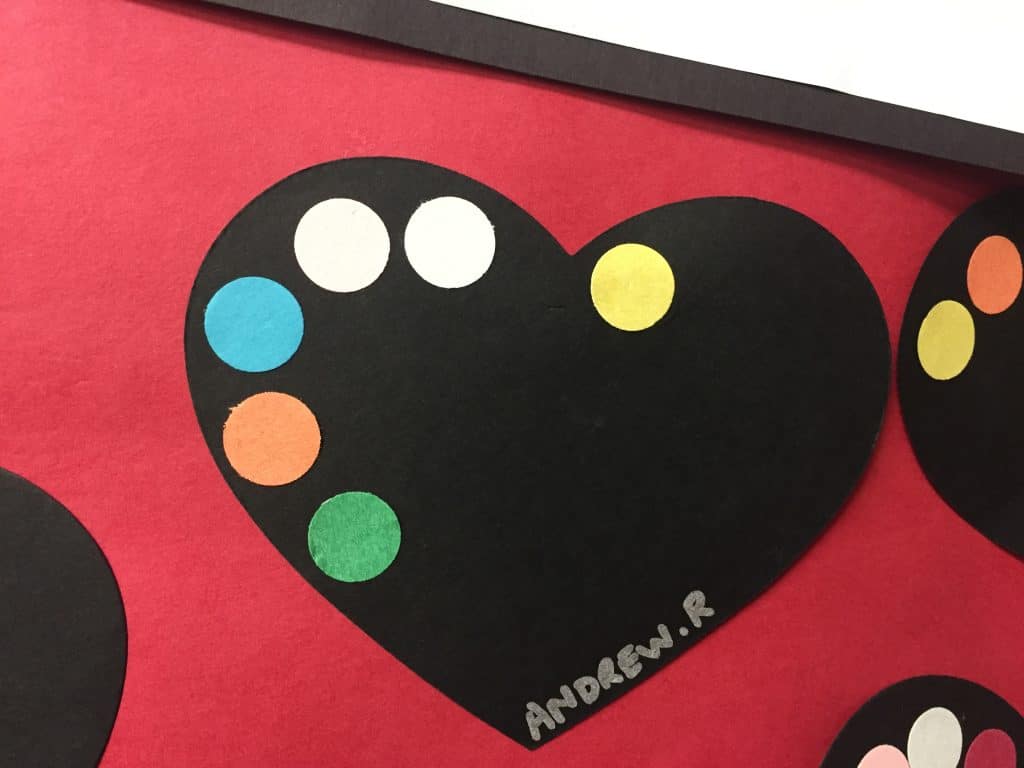 TK Summer Playdates
Lakeview Park- Mira Lago 10794 Mira Lago Ter, San Diego, CA 92131
Wednesday, July 19 4:00 pm – 5:00 pm
Saturday, July 22 10:30 am – 11:30 am
Sunday, August 13 3:00 m – 4:00 pm

Wednesday, August 16 4:00 pm – 5:00pm
Upcoming Events
All-School Spirit Week 6/8 – 6/13
TK/K End of Year Party – 6/8/17
206 Father's Day Celebration 5/13/17
Last Day – 6/14/17
MONDAY – 6/5
Before School Run Club
Mrs. Hickson will be teaching
TUESDAY – 6/6
Mrs. Hickson will be teaching
WEDNESDAY – 6/7
THURSDAY – 6/8
Whole School Dismisses at 12:30 (pick up at Room 206)
Mission to Save Table open at 8:00 am in front of the school
Music with Mr. Waczek
Run Club Awards Assembly 8:00 am in the MPR
FRIDAY – 6/9
Whole School Assembly @ 9am
TK/K End of Year Party (12:30 dismissal up at the Run Club Field)