IN THIS POST:  The Last 3 Days, Yearbooks are In!, End of Year Party, End of Year Assembly, Father's Day Celebration, Spirit Days Continue, Running Achievement, Summer Reading Log, Summer Playdates, Stars of the Week, Upcoming Events, This Week
Three Days Left! Seriously! Its really here!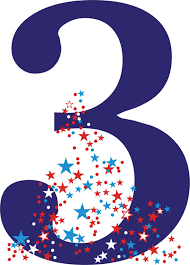 The Last 3 Days!
Continue to bring backpacks each day along with snack and folders. We will be sending some items home.
Monday or Tuesday a Trader Joe bag will go home with last of your child's classroom belongings.
There is a great chance we may be eating snack/recess inside the classroom on Wednesday due to the 5th grade promotion ceremony. If you regularly buy snack at the cafeteria you may want to send a snack this particular day. 
Yearbooks are in!
Yearbooks came in on Friday afternoon after our Year End Party. These will get passed on on Monday. Students are welcome to bring these the rest of the week to get friend's signatures. Feel free to send a pen for signing. They will go home in backpacks each day.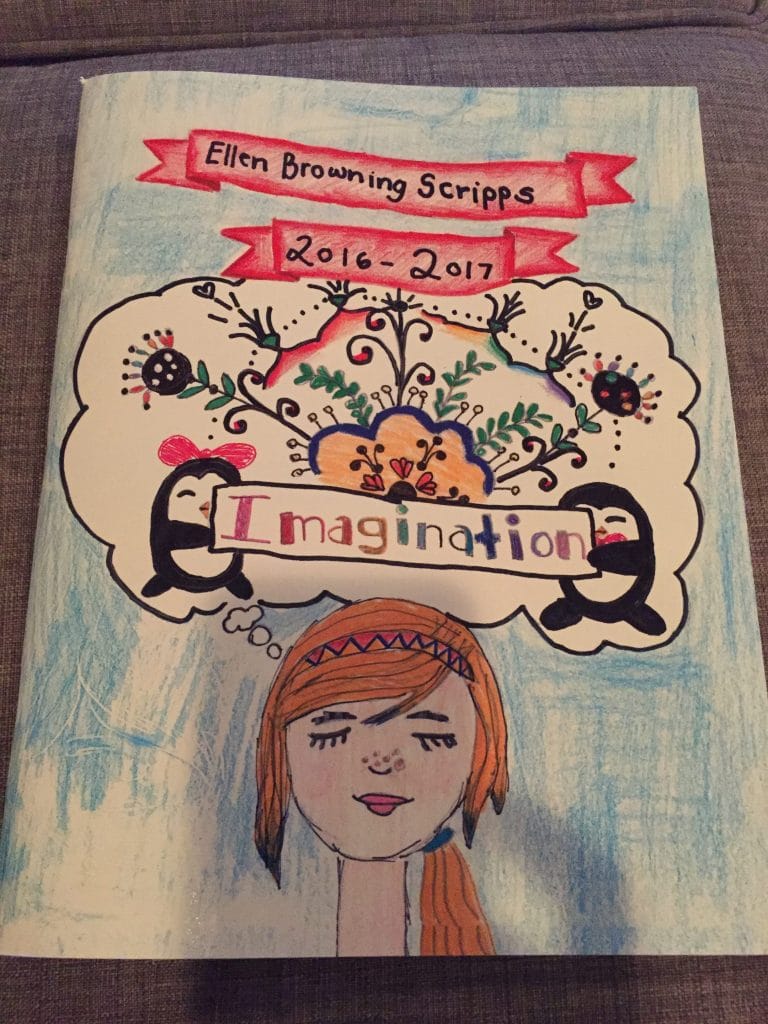 End of the Year Party
Our End of the Year Party was so fun! We lucked out on gorgeous weather as the days previous and following were cloudy and overcast! The kids rotated through water stations, while listening to music in these last days with their class. Afterwards the students ate their pizza lunch followed by popsicles! A special thanks to all the parents who helped in bringing the shade tent, cooler/ice, water, popsicles and for everyone who helped clean up at the end of our event!
End of Year EBS Assembly!
Friday morning we had our end of the year EBS Assembly! We listened to our choir sing and the first grade sing a song they had learned and performed. There were 2 fifth graders that were chosen from a speech contest to read their speech (that will be read at graduation). It was a great way to celebrate the accomplishments and hard work of every student!
Father's Day Celebration!
Don't forget to stop by at drop-off (from 9:00 – 9:30) so we can celebrate all those Fantastic Fathers! If Daddy isn't able to make it that day, don't fear…please feel welcome to send mommy or another friend or family in their place!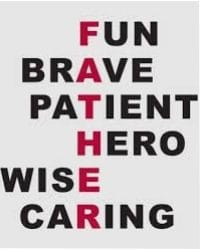 Spirit Days Continue
MONDAY – Crazy Mis-Matched PJ Day
TUESDAY – EBS Jog-A-Thon T-Shirt Day
WEDNESDAY – Superhero Day
Run Club Achievement!
This sweet girl made it to 300 laps before the year came to a close! She received a certificate and a medal for this running goal! Congratulations on your accomplishment!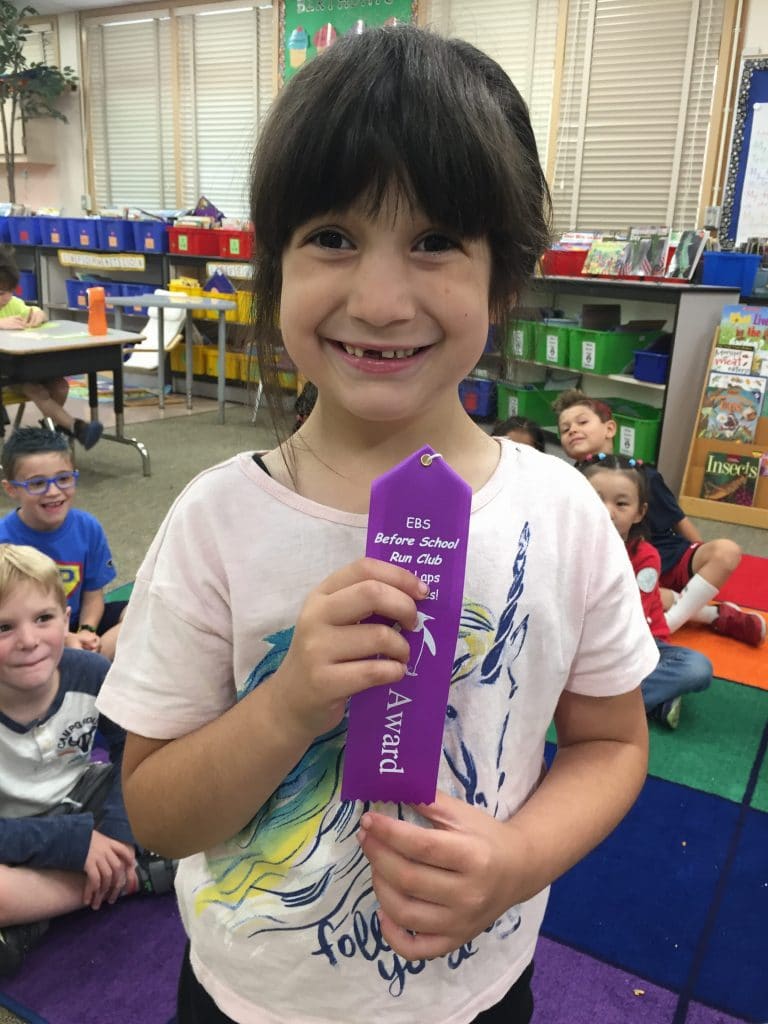 Summer Reading Log
A Summer Reading Log was given out to all EBS students to read books over the summer. These will go home Monday. There is an incentive for all who read, fill out their log and return it! RAZkids will be available all summer for student reading! Please take advantage of this summer leveled reading!
Summer Playdates
Don't forget to calendar these dates in. We've already had a few class discussions about how special and important our job is in welcoming our new Kindergarten friends next year. The Summer Playdates are a great way to get to know and welcome new friends and their parents.
Lakeview Park- Mira Lago 10794 Mira Lago Ter, San Diego, CA 92131
Wednesday, July 19 4:00 pm – 5:00 pm
Saturday, July 22 10:30 am – 11:30 am
Sunday, August 13 3:00 m – 4:00 pm

Wednesday, August 16 4:00 pm – 5:00pm
Stars of the Week
Upcoming Events
Father's Day Celebration – Tuesday
Summer Playdates – See above for dates/location
Kindergarten Back to School Night – August 24th
Kindergarten Orientation – August 25th
MONDAY – 6/12
Yearbooks Get Passed Out
SPIRIT! – Mis-Matched PJ Day
TUESDAY – 6/13
206 Father's Day Celebration!
SPIRIT – EBS Jog-A-Thon Shirt Day
WEDNESDAY – 6/14
Last Day of School!
Minimum Day for all EBS!
206 Movie Day
SPIRIT – Superhero Day