IN THIS POST:  Zoo Field Trip, Final Reading Logs Due This Week, Yearbooks, End of Year TK/K Party, Western BBQ Lunch,  SR Library Visit – Summer Events, Volunteer Calendar, Stars of the Week, Sight Words, Upcoming Events, This Week
12 days left and is there a lot still happening before the year ends!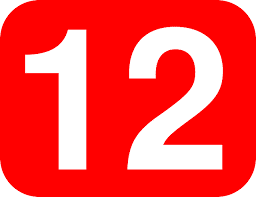 Zoo Field Trip
TUESDAY is our Field Trip! We have a bus arriving to pick us up so we need to make sure that we arrive on time! See the flyer that went home on Thursday (also pictured below). Parent Chaperones are also welcome to come in the classroom at 8:30.
Come in the classroom at 8:30 am on Tuesday, 5/30/17
Stop by the bathroom on your way into the classroom
Wear your PINK EBS Jog-A-Thon Shirt
Send a

disposable

lunch, labeled with your child's name (no snack needed)
Wear sunscreen, hat and comfortable walking shoes
NO 12:30 pick up, students will arrive back around 3:00 pm for pick-up (SAY kids will be walked to SAY after we return).
ALL students will need to return on the bus back to school with our class.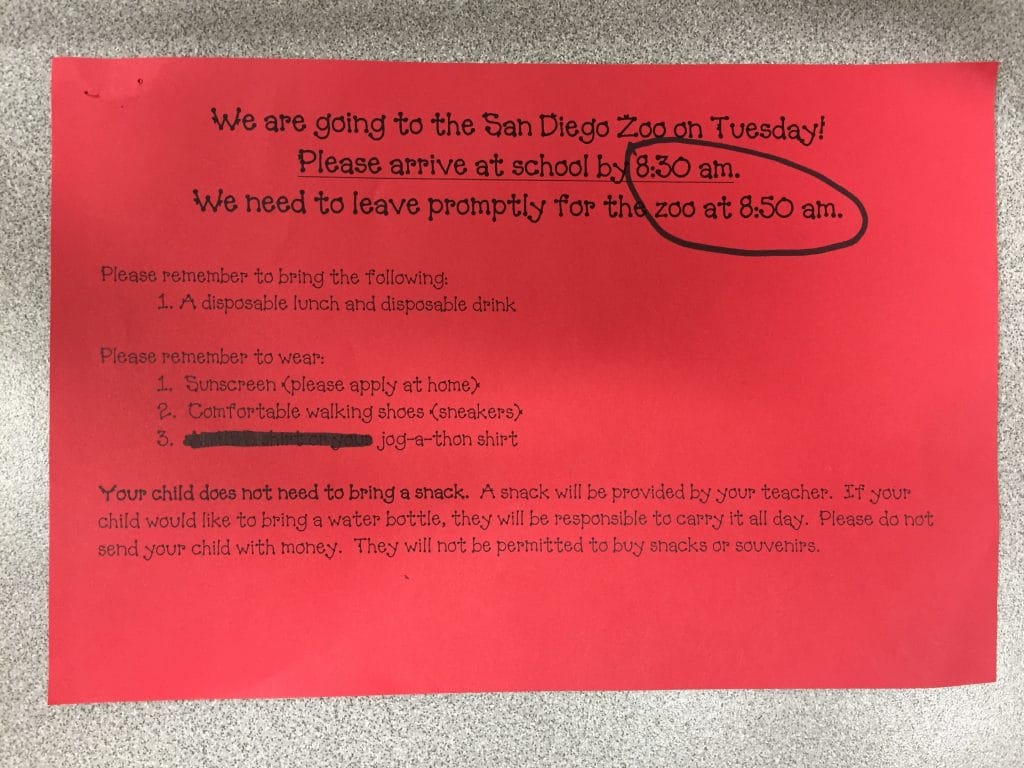 Final Reading Logs Due This Week
Next week is the last week to turn in Reading Logs! NOTE: You will not be getting any replacement logs once you turn in the current log you are on. Congratulate your child for all their effort on their Rainbow Reading this year! In addition, we hope you not only continue the reading over summer, but keep encouraging your child to read over the summer for fun, pleasure, knowledge, and stamina! Try different kinds of books, visit the local library and if you are reading with your child, have some conversations about opinion, understanding, etc.
Yearbooks
A flyer when home this week regarding the 2016-2017 EBS Yearbook. I did have a conversation with the students about what the yearbook is. These are fun collector's items to preserve all the memories from this year! Purchase online at balfour.com. These will be delivered to the classroom near the last days of school. When they come in, we will have time for students to sign each others yearbooks in class.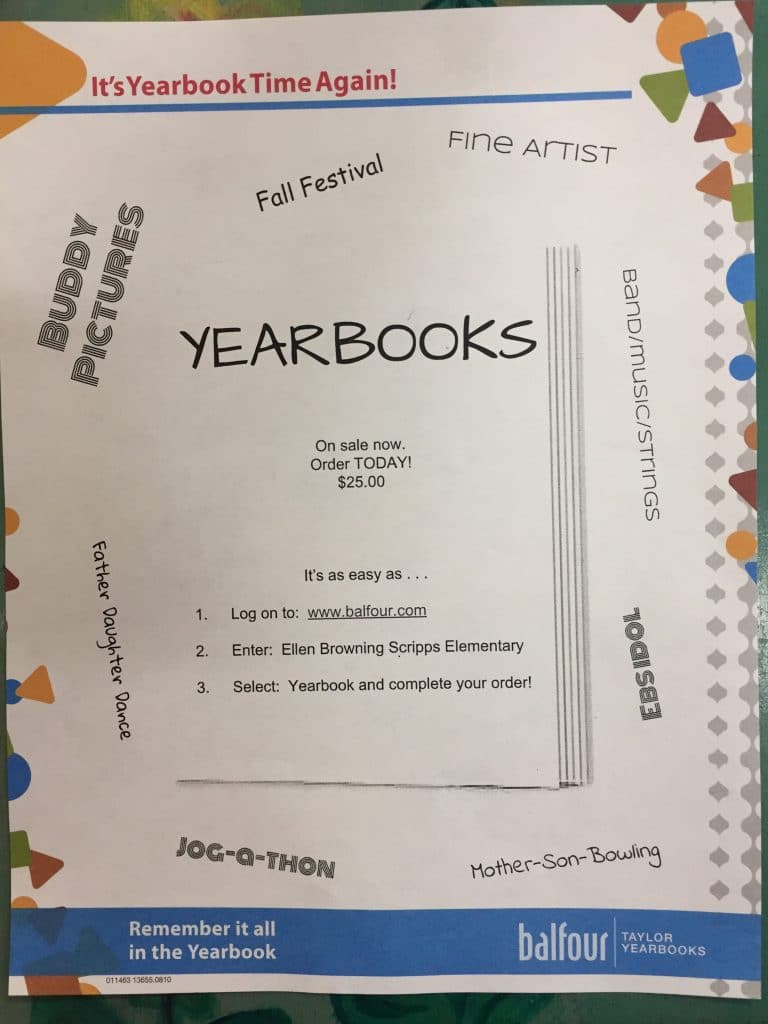 End of Year TK/K Party
Flyers will go home this week (if possible on Tuesday depending on Field Trip timing).  The End of Year Party for all the K's and TK's will include water activities with JW Tumbles ($9.00) and a cafeteria Pizza meal ($2.25). If you plan to come and eat with us, the cost for adult meals are ($3.50) and if you are bringing a 4-year old to participate, they too will be able to purchase a meal ($2.25). We will just need to turn in the number of kids and adults that plan to order pizza, so if you or your 4 year old plan to join us and will be added into our count, you must let us know by Tuesday, May 30th. Thank you in advance!
Pizza Cost Kids $2.25, Pizza Cost Adults 3.50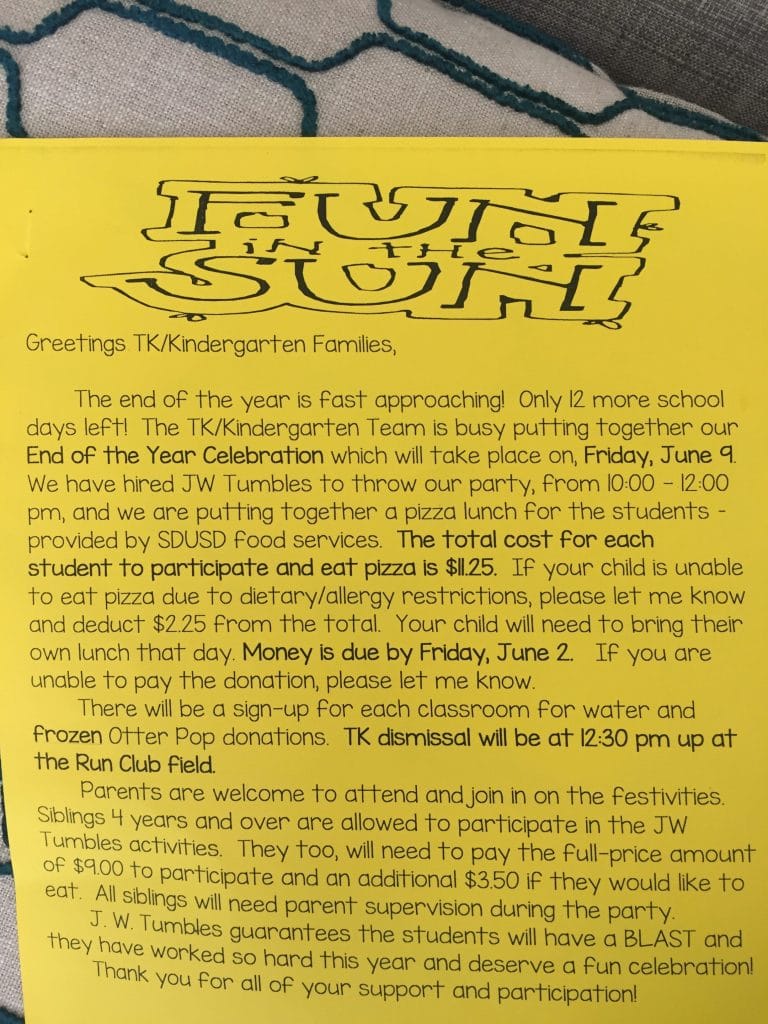 Western BBQ Lunch
Flyers went home for the all-school BBQ lunch. If you wish to purchase and eat lunch with your TK student:
Get a visitor badge at the office before the 12:30 pick up time
When students are dismissed at the gate, you may come in to join your TK for lunch
Pay for lunch up at the cafeteria area
Enjoy a lunch with your cutie-pie!
*Return the slip if you plan to attend.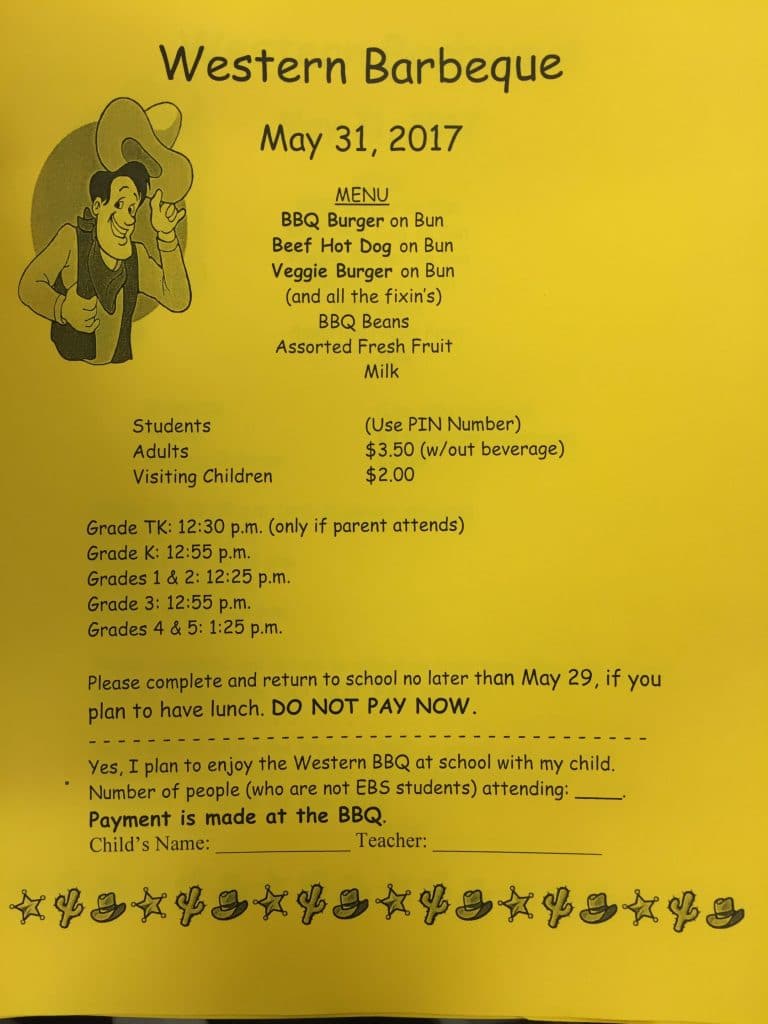 SR Library Visit – Summer Reading Events
This week the Scripps Ranch Library came to visit our class. They read us 2 stories and  shared with the students regarding the summer reading program available to students. The program rewards students with prizes for reading books. Students who participate will also be entered into a raffle to win an iPad.
Volunteer Calendar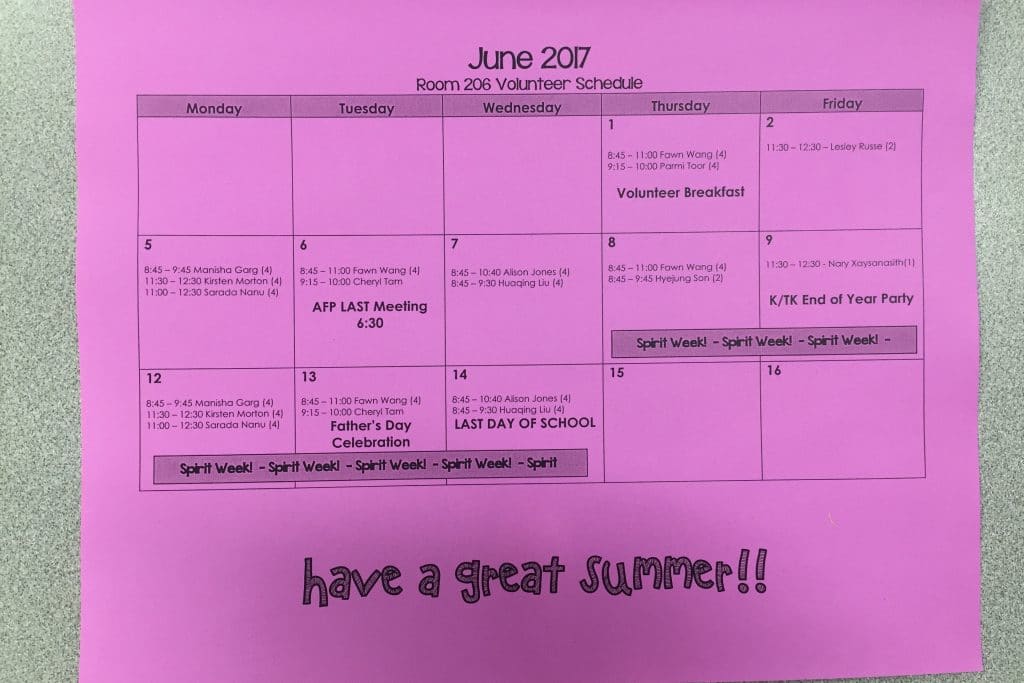 Running Club Achievement
Check out this little lady! She made it to 300 laps! She will be receiving a medal at the Run Club Awards Ceremony for this accomplishment!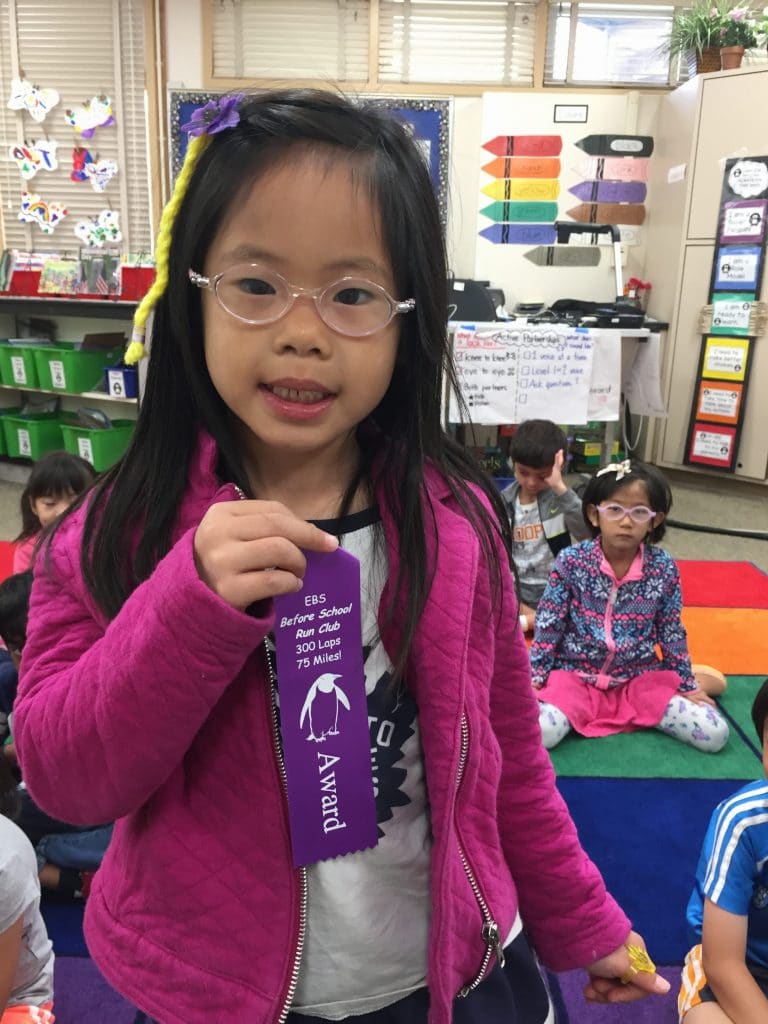 Stars of the Week
Upcoming Events
Zoo Field Trip – 5/30/17
On Campus Insect Lab – 5/31/17
Family Lunchtime BBQ – 5/31/17
EBS Volunteer Breakfast 6/1/17
All-School Spirit Week 6/8 – 6/13
TK/K End of Year Party – 6/8/17
206 Father's Day Celebration 5/13/17
Last Day – 6/14/17
MONDAY – 5/29
NO SCHOOL – Memorial Day Holiday
TUESDAY – 5/30
Zoo Day – Arrive at EBS at 8:30, Return at 3:00 (approximately)
WEDNESDAY – 5/31
Before School Run Club
Insect Lab – On Campus (San Diego Natural History Museum)
THURSDAY – 6/1
Whole School Dismisses at 12:30 (pick up at Room 206)
Mission to Save Table open at 8:00 am in front of the school
FRIDAY – 6/2
Music with Mr. Waczek
Before School Run Club
Computer Lab @ 10:15 am