IN THIS POST:  THANK YOU!, Open House/Art Show, Shoe Drive is On, Got Books, Illnesses,  Stars of the Week, Upcoming Events, This Week
This year is flying by! Just a reminder to make sure you are reading all of the notices, emails and the blog. There is a lot of information about all the events going on in our classroom and school! Encourage your 206 friends to read the blog as well so they can be up-to-date on all the fun that will close up our 2016-17 school year! Only 26 school days left! YIKES!!!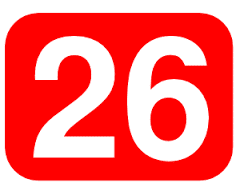 THANK YOU!
What a week this was! Mrs. Hickson and I feel so grateful and loved! We started the week with the coolest decorated window above the backpacks (love the To: Kinder, directional sign). The week was full of surprises with parent treats brought in each day and many student cards filled with words and pictures of love! Monday our awesome administrators went around to every classroom delivering parfaits to each teachers (they are so cute!!!) Thursday this amazing basket was brought in with a whole bunch of my favorite goodies and the next day I even discovered more surprises at the bottom of the basket…a running shirt and running socks! Friday flowers were sprinkled in all morning! Our lovely 206 parents snuck all the flowers away and made a beautiful arrangements with all of them! Thank you again and again for making us feel so special this week!
Open House/Art Show
Next week is the EBS Annual Open House and Art Show! Classrooms open at 5:30 and promptly close at 6:30. All families are welcome! Come and visit to go on a tour, led by your sweet student! They are proud of all their hard work this year! Hope to see you all there!
Classrooms Open – 5:30 – 6:30 pm
Choir Sings in Kinder Playground – 6:35 – 7:00 pm
Art Show – 5:30 – 7:30 pm
Food Trucks – 5:30 – 7:30 pm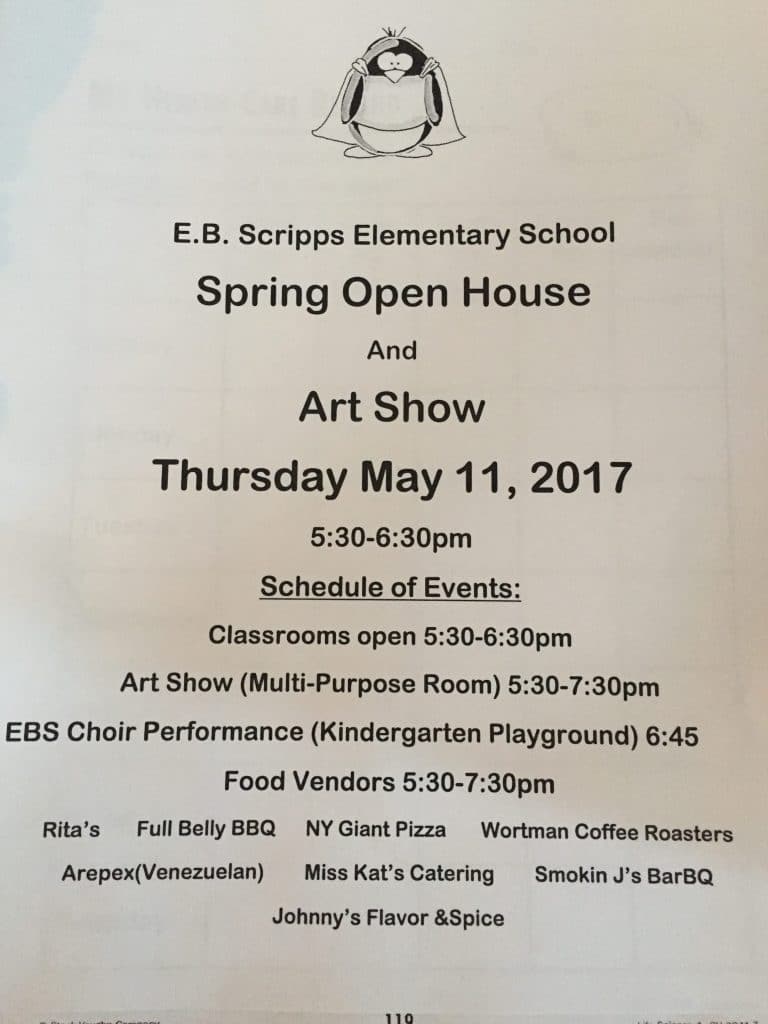 Shoe Drive Is On!
I received 30 student names and shoe sizes ranging from Kinder to 8th graders. If you'd like to pick up a student name, come by before or after school and grab a shoe like the one pictured below and then return the NEW pair of shoes by May 31st. If possible bring the shoes in a box or in a gift bag.
Thank you in advance for participating and for helping a young child who goes without so much! This is one way we can help and make their life a little more stable!
I put an email out to the teachers at this school and we already have many shoes/names taken. One pair of shoes has already been returned from the Tsai family in our class! Come stop by if you'd like to be a part of this….I'm hoping I have to get more names/sizes!
Got Books?
On another note, up north in Escondido is another friend's school, Central Elementary. We have 12 books that have been donated as of now. Take a weekend to go through your children's books (any age or book level will work). See if there are any old books that you are not using or don't want anymore and these children would love to adopt them to use over the summer! Let's see how many books we can donate from Room 206!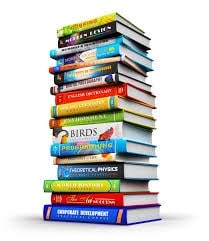 Illnesses
Many illnesses have been going around. We've seen some in our class, but also in our school and there is even strands floating around my neighborhood. As a reminder to help at home and school:
Wash hands regularly with soap (especially before eating)
Wipe down door knobs, light switches, handles, etc.
Drink lots of water
If your child gets sick, make sure 24 hours has passed without fever or vomiting to send to school again.
A special thanks to all our parent volunteers who have been so diligent about wiping student desks and rest of the classroom during this time!
Stars of the Week


Upcoming Events
Jog-A-Thon/Pajama Day – 5/23/17
Scholastic Mini Book Fair – 5/22 – 5/24/17
Holiday Weekend – 5/26 – 5/29/17
Zoo Field Trip – 5/30/17
On Campus Insect Lab – 5/31/17
Family Lunchtime BBQ – 5/31/17
EBS Volunteer Breakfast 6/1/17
MONDAY – 5/8
TUESDAY – 5/9
WEDNESDAY – 5/10
Before School Run Club
206 Mother's Day Celebration @ 9:00 am (cleared family members)
THURSDAY – 5/11
Whole School Dismisses at 12:30 (pick up at Room 206)
Mission to Save Table open at 8:00 am in front of the school
EBS Annual Open House/Art Show
FRIDAY – 5/12
Music with Mr. Waczek
Before School Run Club
Computer Lab @ 10:15 am