IN THIS POST:  Happy Spring and Vacation, Vacation Homework, Generosity Bag Total!, Kindergarten Science Night, Scholastic Book Order, Volunteer Calendar, Stars of the Week, Upcoming Events, This Week
Happy Spring and Vacation!
Let me first welcome you to Spring Vacation! This week is a time for all of us to rest, relax and relive those days before school started. As much as reading, and math are very important, laughing, playing, and discovering new interests in your child are equally important! Take this short week to enjoy your family and please do the homework below!
Vacation Homework!
PLAY….a lot!
Call a grandparent and tell them they are a good person!
Try playing a new game.
Go for a walk together and collect 3 items you find during your walk.
Hug a lot, snuggle often, and tell your child what makes them special!
Generosity Bag TOTAL
This was our last day of collecting Generosity Bags and so many bags trailed in! It seriously blows me away!…the amount of students giving so cheerfully! Thank you for so many students and families helping out someone you don't even know and opening the discussion to your child about the many types of people out there each needing different things…food, homes, companionship, health, etc. These bags do fill more than the daily necessities of a home…they truly fill a heart knowing a total stranger cares about them! Thank you for being such GOOD PEOPLE doing GOOD THINGS!
Generosity Count TOTAL: 114!!!!!!!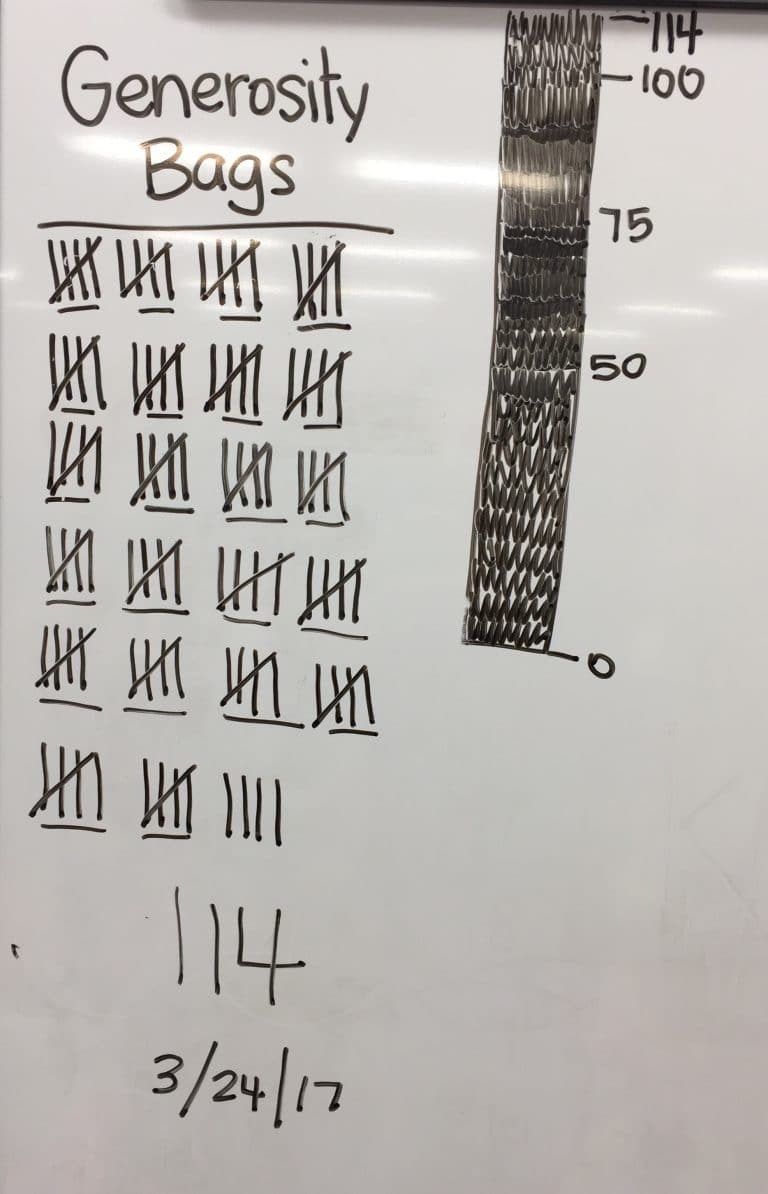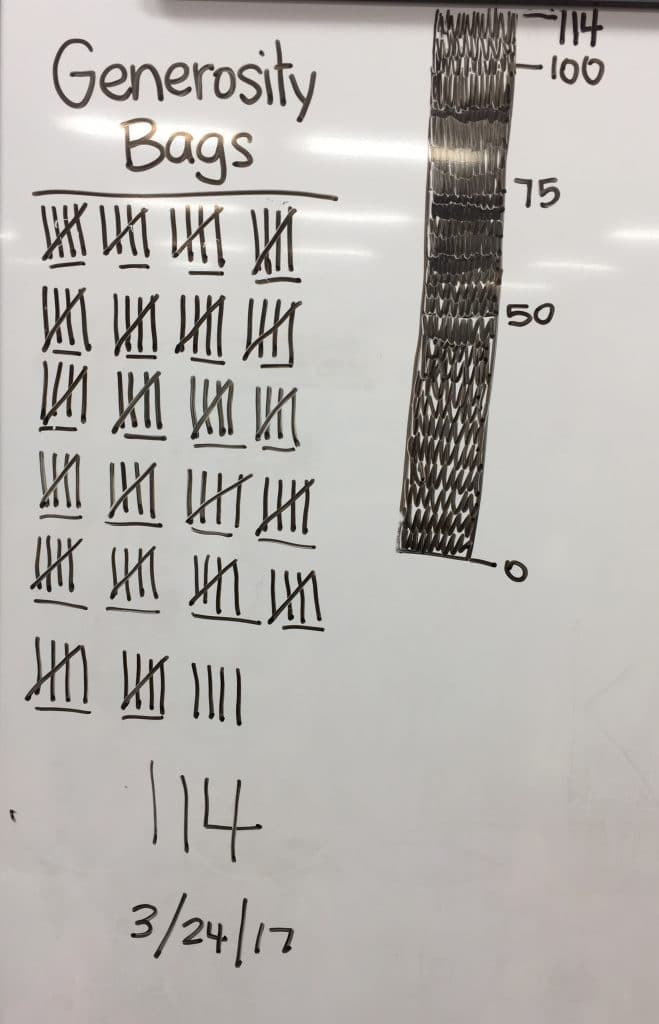 Kindergarten Science Night
This past Thursday was the annual EBS Science Night!  Kindergartners and their parents each rotated through a series of experiments and all while having fun together! Check out many of the 206 Families that participated! (Thank you Lesley Russe for the Photos!).
Scholastic Book Order
Scholastic Book Order went home on Thursday. Please check it out and input all orders before Monday, April 3rd. Enjoy all the fun titles this month and know you can always order from any of the other online Scholastic Book Order choices. Thank you so much!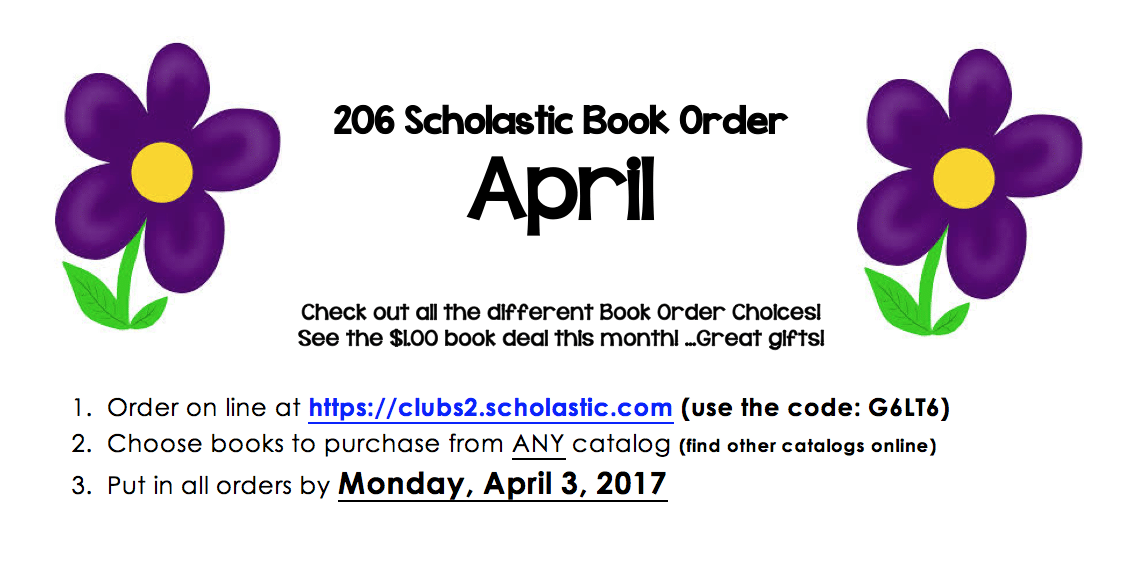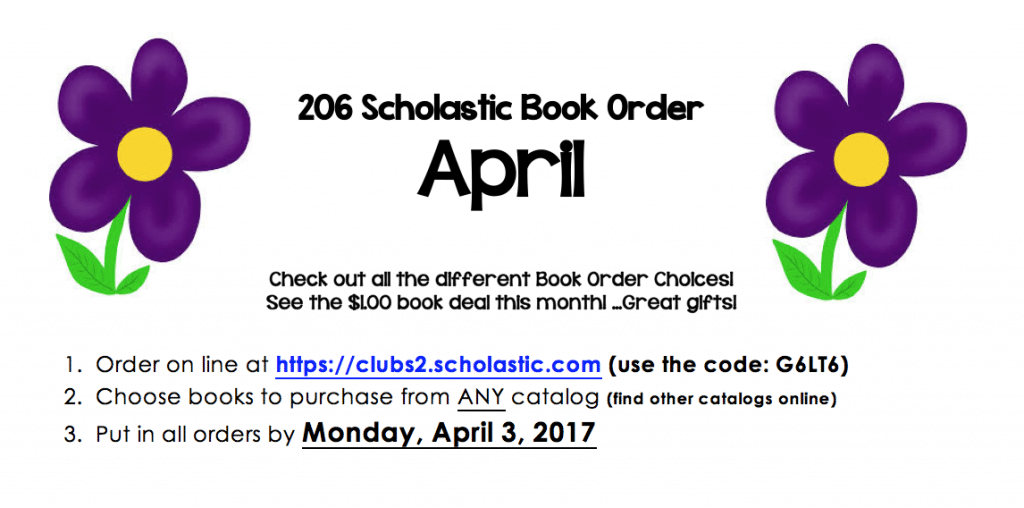 Volunteer Calendar
The April Volunteer Calendar went home on Friday. This month we have some optional Family Practice items to do on the back. This work does not need to be returned and simply is to practice and try on challenges in the area of math or social-emotional. There is one challenge for each week of the month!
Stars of Week
Upcoming Events
AFP Meeting – Tuesday, April 11th
EBS Idol – Friday, April 28th
MONDAY – 3/2
TUESDAY – 3/3
WEDNESDAY – 3/4
THURSDAY – 3/5
Whole School Dismisses at 12:30 (pick up at Room 206)
Mission to Save Table open at 8:00 am in front of the school
FRIDAY – 3/6
Music with Mr. Waczek
Before School Run Club
Computer Lab @ 10:15 am