IN THIS POST:  Seuss Spirit Week, Generosity Bags, 100 Coins, Box Top Winner, Running Club Award, Celebration of the Arts, Stars of the Week, Parent Conferences, When I Grow Up…,  Scholastic Book Order, Sight Words, Upcoming Events, This Week
Seuss Spirit Week
Oh what fun! We had a Seussical week! We learned a lot about this amazing author an read many of favorite Seuss books! Thank you for all your support in participating in the Seuss Spirit Week and for all the families that came in to read on Thursday! Check out the pictures below to see some of the awesome fun we had!
Generosity Bags
This week your child received a Gallon Ziploc bag to fill with many of the daily necessities that we take for granted. This month our Heart Project will be designated to help those who don't have a home! We are creating Generosity Bags and filling them with LOVE. Feel free to add in any great ideas you may have and of course feel free to add a personal note/drawing!
My family and I are hoping to give these to many wonderful people downtown during Spring Break! Please pass the word to family, friends, and neighbors! Last year our class collected 69 bags from many families! I can tell you first hand how grateful the faces are when they are handed these gifts. Something else we found was a big hit were bags…I had many old drawstring bags from past running races, and these were highly desired as they often carry all of their belongings! See the picture below as one idea for filling a bag!
Current Generosity Bag Count

: 8


100 Coins
This week was the end of our 100 Coin collecting! On Friday we counted up how many bags of coins that were collected…we brought in 19 bags of coins! So awesome!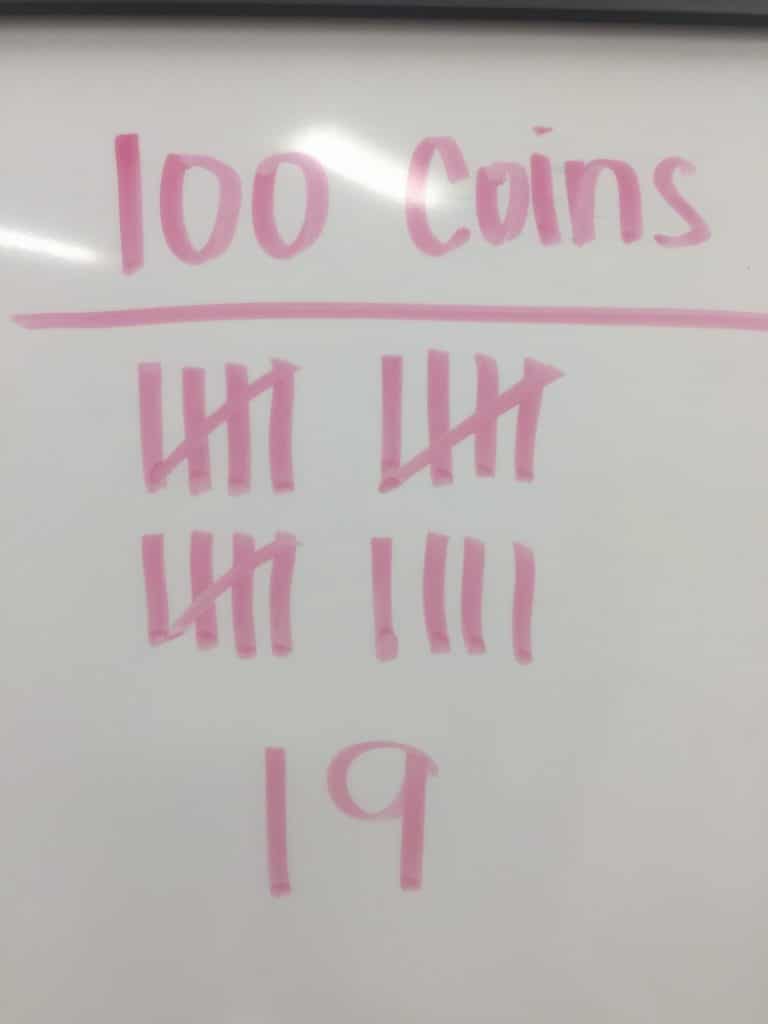 Box Top Winner
Drum Roll…the count is in and our highest number of Box Tops were brought in by….Andrew F. with 72 Box Tops! Congratulations and thank you for helping our school! Start saving your Box Tops for the next collection (Fall 2017 in Kindergarten).
Running Club Award!
This week, one of our sweet kiddos received an award from the Before School Running Club. Her diligence and effort has paid off once again as she received a ribbon for running 200 laps! So awesome! Give her a round of applause !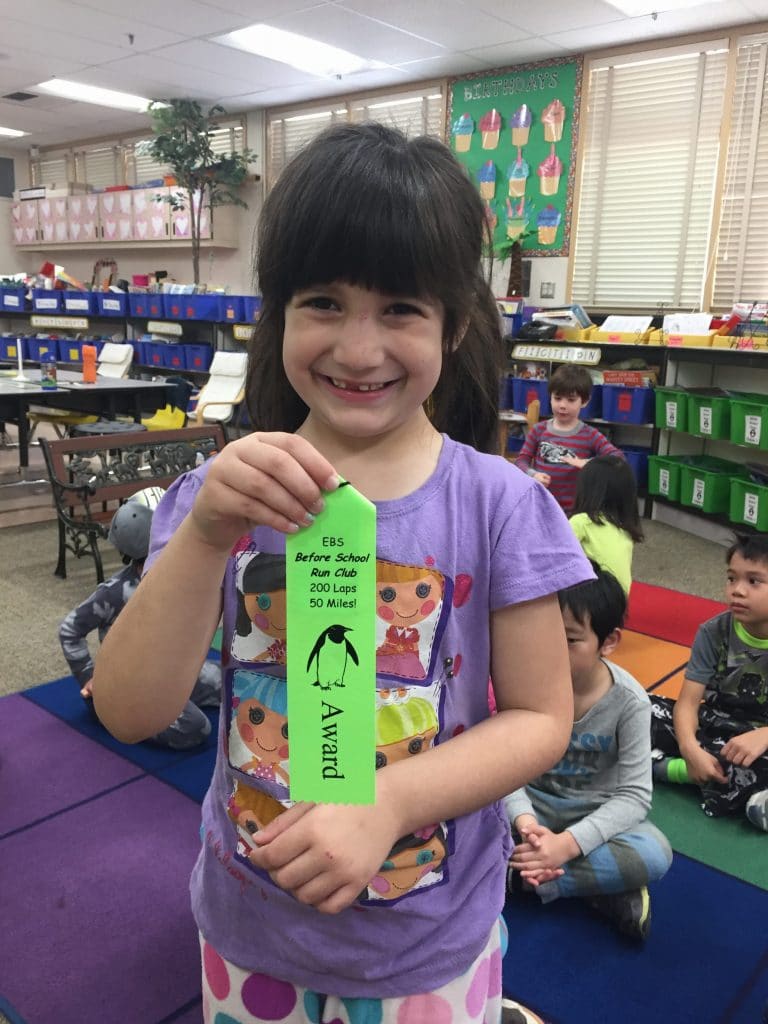 Celebration of the Arts
Don't forget that next Thursday is the annual Celebration of the Arts at Barnes and Nobel. There will be art displayed, and performances from the school choir, band and orchestra. The event starts at 5:00pm and ends at 8:00pm. Come at any time and catch some of the fun and action!
If you need dinner beforehand there are flyers/coupons going home on Monday regarding some food deals that also support EBS (at On The Border and at O's Kitchen and Panera).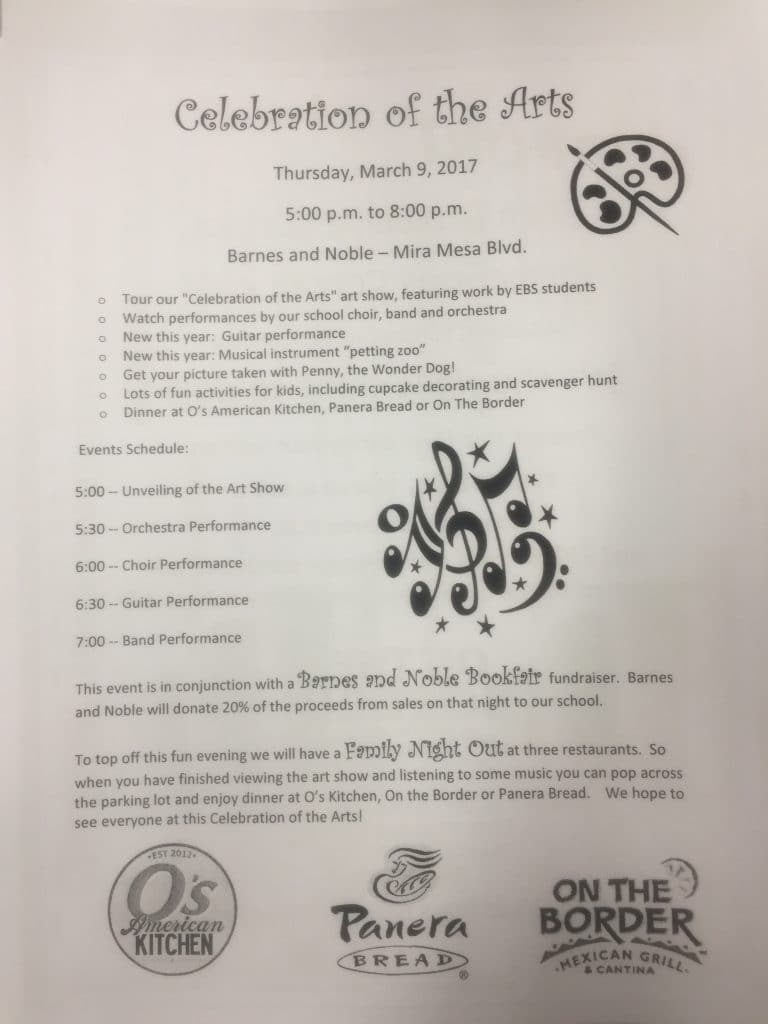 Stars of the Week
We have started our Stars of the Week Presentations! We've had 3 presentations so far! Check out the 3 posters that have been presented so far. These presentations focus on the speaking and listening as well as poise, eye contact and independence to read their own poster.
Parent Teacher Conferences
Email invitations will go out this by Monday or earlier to request a time to sign up for a conference. These are priority conferences as they are requested by teachers as there are less days/times to meet with families for Spring Conferences (as it is assumed we will only meet with any concerns). If you do not receive a request for a conference this weekend, then Mrs. Hickson and I do not need to meet regarding your child's progress or behaviors. Report cards and student work will be sent home on Friday the 17th with all students who. Thank you!
When I grow up…
This week as we spoke about Dr. Seuss and how he grew up to be an author, we discussed what we would like to be when we grow up! Check out the document below to see how your child responded!
Scholastic Book Order
Don't forget that the Scholastic Book Order is due Sunday, March 5, 2017!
Sight Words
We have started to focus on specific sight words for reading and writing in class. If you are using the cards to play, My Pile, Your Pile (as discussed in Parent Teacher Conferences with the packet of sight words) these are words that your child should know or be familiar with. If you need a new packet of words, please let me know:
I, a, the, like, and, is, see, you, went, of, play, look, looking, and, can, in, she, it (new words are in red).
Upcoming Events
Celebration of the Arts – March 9th, 2017 (at B&N, 5:00 – 8:00pm)
Green Assembly – March 9th, 2017 (at EBS, morning event)
Jog-A-Thon – March 17th, 2017 (EBS, daytime event)
St. Patricks Day – March 17th, 2017 (wear green)
Conference Days – March 15, 16, and 17 (link will be sent to requested conferences)
Generosity Bag Due Date – Tuesday, March 21st
Family Science Night (TK/K) – Thursday, March 23rd
Spring Break – March 25 – April 2nd
MONDAY – 3/6
TUESDAY – 3/7
Window Art with Neda Afshar
Before School Run Club
AFP Meeting @ 6:30pm
WEDNESDAY – 3/8
Before School Run Club
Fine Artists Lesson at 11:15 in the art room, if you'd like to assist our class.
THURSDAY – 3/9
Whole School Dismisses at 12:30 (pick up at Room 206)
Mission to Save Table open at 8:00 am in front of the school
Celebration of the Arts @ Barnes & Noble (5pm – 8pm)
Green Assembly at EBS (morning event)
Character Education with Alison Jones
FRIDAY – 3/10
Music with Mr. Waczek
Before School Run Club
Computer Lab @ 10:15 am