IN THIS POST:Jog-A-Thon, Character Education – Honesty, Helpful or Hurtful, 100 Coins Ends this Week, Seuss Spirit Week, Sight Words, Upcoming Events, This Week
Jog-A-Thon
2/25/17 Update: We have 19 of 26 students registered. If you haven't registered yet, please do so to help our 206 Team win the contest. We need 100% participation! 
So much talk about this event! Seriously it is a fantastic event with smiles and energy all day long and your kiddo will have an awesome sleep the night of the actual event! 😉
This is a two-fold event…
Fundraising – This is an opportunity that we as a school raise funds to help support and maintain the academic excellence that likely brought you to EBS. This year especially (with all the budget cuts) is when we see how much our AFP supports this amazing school!
Fun – Hopefully the weather will be wonderful as well, but in short your child will be running/walking as many laps as they can in the allotted K-2 time period. We will all get matching shirts and take many photos. There's a DJ to hype up the energy and and many families come out and join in the fun to help pass out oranges, take pictures or even drench kiddos in the splash zone!
This year they are using an on-line system for the first time so some parts of this years Jog-A-Thon are new for everyone. To help promote the new system, there is a contest. The first 3 classes to get 100% registered will win a popsicle party along with an extra recess! If you didn't get a chance to register yet…check my email from Friday morning and sign up to help us out! (no donation is required) I know we have some families out of town that week as well, but you are still able to register and sign up to help our class and school!
*NOTE: If all your donations are made on line there is no need to use the envelope. They are for cash/check uses only.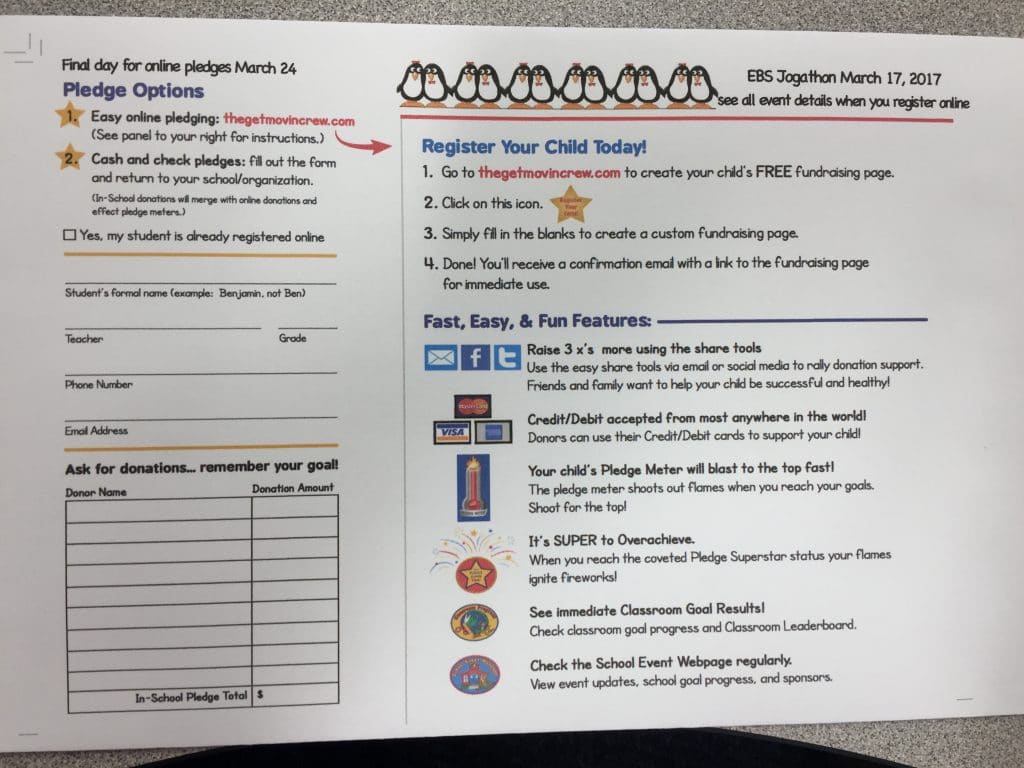 Character Education – Honesty
This week we had Meredith Nady come out to speak with the class about Honesty this week. She discussed what Honest was along with Dishonesty. She did an activity with the kids where a child would read a scenario and then the class would discuss how to handle the situation with honesty. After discussing the situation, students got turns to put a block on the Tower of Honesty.
Helpful or Hurtful
Some situations have come up at school which brought up the topic of Helpful or Hurtful? We are sharing this so you are familiar with the language we are using at school.  We are questioning ourselves to help us think of others, for example, when we say something to a friend, do something to someone else or to school property, or react to something that has happened….Is that helpful or hurtful? This has helped us each to think about what we are doing, about to do, or might have already done to check if we are being helpful. It has been a great questioning system to help us self-monitor and to be more respectful of others and school property.
100 Coins Ends This Week!
If you haven't already collected your 100 coins, you have this weekend to search the car and the couch cushions! Fill up a sandwich bag full of 100 coins (of any type) remembering that we are going to share this with other less fortunate by giving this to the San Diego Food Bank.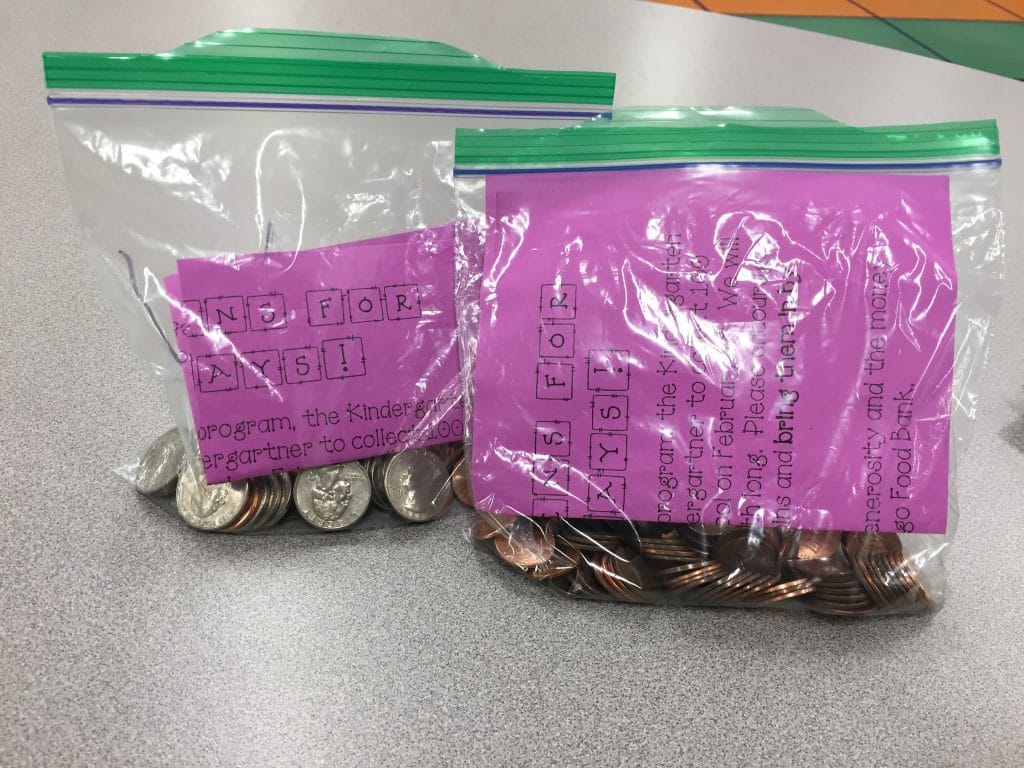 Seuss Spirit Week
Just a reminder that this week is Read Across America Week! Each day we will celebrate by showing some Seuss spirit! We hope you all join in the fun!
Monday – wear

Red

and

Blue

Tuesday – Wear the silliest

socks

you can!
Wednesday – get your '

stache

on! (any mustache you choose)
Thursday – Wear your

PJ's

& Parents come join us to read together at 12:05 – 12:30.
Friday – Wear a fun or silly

hat
Upcoming Events
Dr. Seuss Week – Feb. 27th – Mar. 3rd
Read Across America Day – Thursday, March 3rd
Celebration of the Arts – March 9th, 2017
Jog-A-Thon – March 17th, 2017
St. Patricks Day – March 17th, 2017
Conference Days – March 15, 16, and 17
MONDAY – 2/27
Before School Run Club
Red Fish, Blue Fish Day (wear Red and/or Blue)
TUESDAY – 2/28
Before School Run Club
Fox in Socks (Wear silly socks)
WEDNESDAY – 3/1
Before School Run Club
The Lorax (Wear a mustache!)
THURSDAY – 3/2
Whole School Dismisses at 12:30 (pick up at Room 206)
Mission to Save Table open at 8:00 am in front of the school
Read Across America Day (Wear your PJ's and come to read the last half hour of our day)
FRIDAY – 3/3
Music with Mr. Waczek
Before School Run Club
Cat in the Hat (Wear a favorite or funny hat)