IN THIS POST:  New Student, 100th Day Festivities, Scholastic Book Order, Finished How-To Writing Unit, Heart Art, CNY – Panda Express, Box Tops, Reading Groups, Sight Words, 
New Student!
You might have noticed that we had a new student this week! He joined our class on Wednesday is now a part of the 206 family! The students were so excited and welcoming. He was out due to illness later in the week, but when you see him and his family this upcoming week, stop by and introduce yourselves!
100th Day Festivities – Thursday, Feb. 9th
This next week is our 100th Day of School! Its an exciting time as we count each day. We are now over half way through the school year. An orange/salmon colored paper went home this week with special writing paper. This explained an activity that we are doing for the 100th Day.
Dress like you are 100 years old. (rollers, glasses, bow tie, robe, cane, knee highs)
Read/Present your 100 year old writing (see rubric)
Participate in some fun activities throughout our day to celebrate 100 days!
In addition to this project the day will be focused and centered on 100! It will be a lot of fun and very memorable! (I can't wait to see these pictures!)
Scholastic Book Order
Scholastic Orders went home this past week. I will be putting in the order on Monday, so make sure your orders are in by Sunday evening (2/5).
Finished How-To Writing Unit
This week, we took the assessment to complete our How-To Writing unit. The students were given a topic for the assessment. Then they each wrote the steps to that topic. We have been in this unit for about a month. We've practiced writing steps, drawing pictures to demonstrate the steps, creating a cover page. The students have greatly improved and enjoy teaching steps through writing.
Heart Art! (3)
This week we did a couple different types of art as we enter the month of February. Neda Ashfar came in this week to have the students participate in 2 different activities with hearts. They made a mosaic heart art for the windows just above our backpacks. She also came into have the students make our Valentine holders for Valentine's day in the class. In addition, we also completed an art project last week that was coloring the outside of a heart stencil and then after taking the stencil off, a heart was left behind!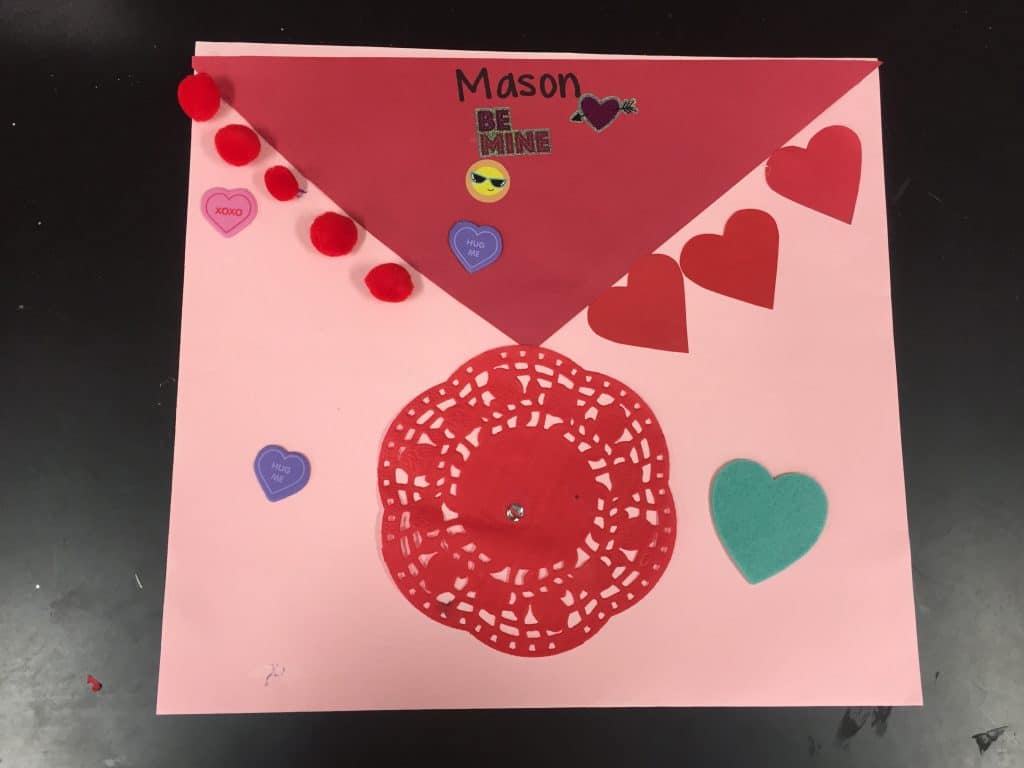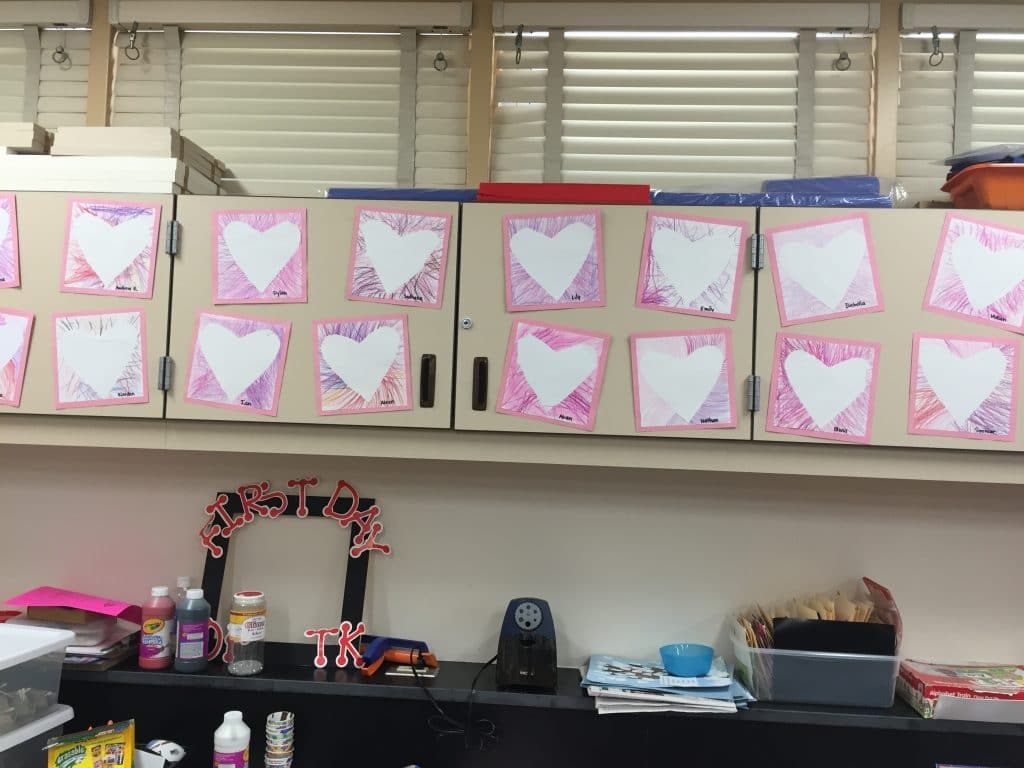 CNY – Panda Express
This week, Panda Express came in to share a little more of the Knowledge of Chinese New Year. Mayra and Daniel came to the class. They showed the class a short video put out by Panda Express. Afterwards she gave every student a Chinese New Year packet along with a "Free Kids Meal" coupon to put in each folder. They were so kind and friendly and certainly generous in giving each child a gift for the new year! Thank you Panda Express!
Box Tops
This week is the last week to turn in Box Tops. Make sure that you check the expiration date as they do check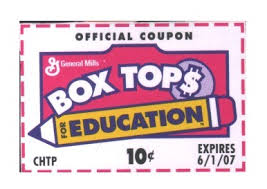 Reading Groups
These past few weeks we have started a Reading Rotation, where the kids rotate through the classroom at different reading stations. Our awesome parent volunteers have made this all possible. Check out the stations below!
Guided Reading/Writing (with Mrs. Miller)
Sounds/Letter/Sight Word game (with Parent Volunteer)
Oral experience reading or telling a story (with Parent Volunteer)
Reading Baskets (students read books inside of a basket independently)
Independent Work (Students work on writing, phonics, etc at their desks)
Sight Words
We have started to focus on specific sight words for reading and writing in class. If you are using the cards to play, My Pile, Your Pile (as discussed in Parent Teacher Conferences with the packet of sight words) these are words that your child should know or be familiar with. If you need a new packet of words, please let me know.
I, a, the, like, and, is, see, you, went, can, of, play, look, looking, and (new words in red).
Upcoming Holiday Information
Valentine's Day

– We will have a small celebration in class. Please make sure you DO NOT fill out the "TO:" section on your child's valentine's.

No candy is allowed

, but small toys or stickers are welcome. More details to follow soon.

100th Day

– Don't forget to Dress like you're 100 and practice your oral presentation of your writing.
Upcoming Events
100th Day of School – Thursday, Feb. 9th
Father/Daughter Dance – February 10th
Valentine's Day – Tuesday, Feb. 14th
Presidents Holiday Weekend – NO SCHOOL – Feb. 17 – 20
MONDAY – 2/6
TUESDAY – 2/7
Before School Run Club
TK/K All Day PLC Day – Mrs. R will be here that day
WEDNESDAY – 2/8
THURSDAY – 2/9
100th Day of School (Send your 100 day writing and dress like you're 100 years old!)
Whole School Dismisses at 12:30 (pick up at Room 206)
Mission to Save Table open at 8:00 am in front of the school
FRIDAY – 2/10
Before School Run Club
Music with Mr. Waczek
Computer Lab @ 10:15 am
Father/Daughter Dance