IN THIS POST:  Valentines, Rocks of Love, Father Daughter Dance, Lucky to Have a New Student, 100th Day of School, Fine Artists, "Stars of the Week" Begins, 100 Coins, Budget Cuts for 17-18, Sight Words, Wednesday Absence, Upcoming Events, This Week
Fun 100th Day Photos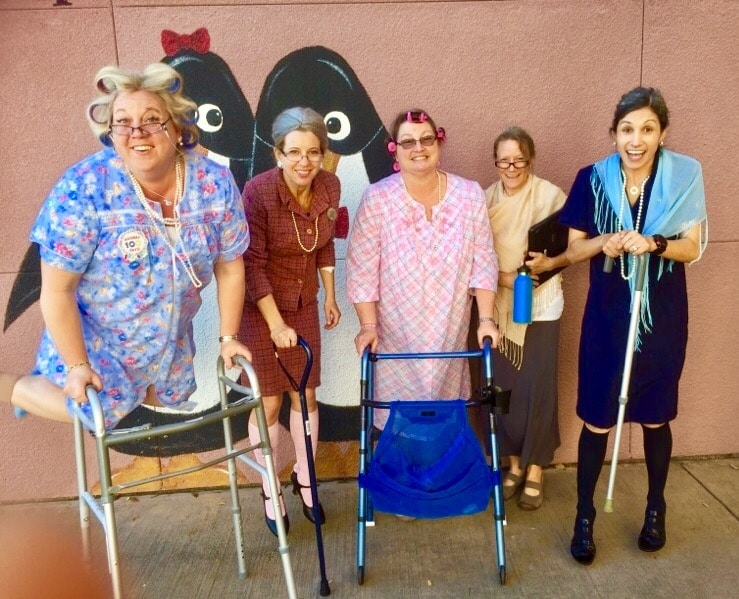 Valentines Day
This Tuesday is Valentine's Day! This will be a fun day as we have a few activities along with some activities planned by our Room Moms that will be lots of fun! Just a reminder that when filling out personal valentines, remember to only sign, "From: " with your child's name. This greatly helps when distributing 26 valentines per student. Also, we can't have any candy in our valentine's due to allergy and nutrition safety rules put out by our district.
Please feel free to bring in your Valentines on Monday or Tuesday and leave them on the back counter. We're excited to be in the spirit of Love!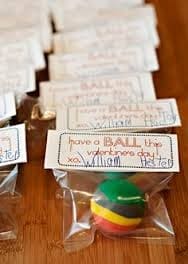 Rocks of Love
Yesterday we sent home our Rocks of Love. Each student painted a rock any beautiful design/color that they wished. Instructions went home in folders on Friday along with the Rocks. The idea is that you write an inspiring message on the back and set it out in a public place to be read, received, admired and passed on!
Father Daughter Dance
This weekend was the annual EBS Father Daughter Dance! The theme was Alice in Wonderland. It was greatly attended and loads of fun! Little girls of all ages dressed up and brought their favorite guy (daddy, of course) and came for a night of fun, including a photo taken with daddy, a free piece of jewelry to choose from, and a nail painting station! Check out the cute couple that left our house last night! It was a night to remember!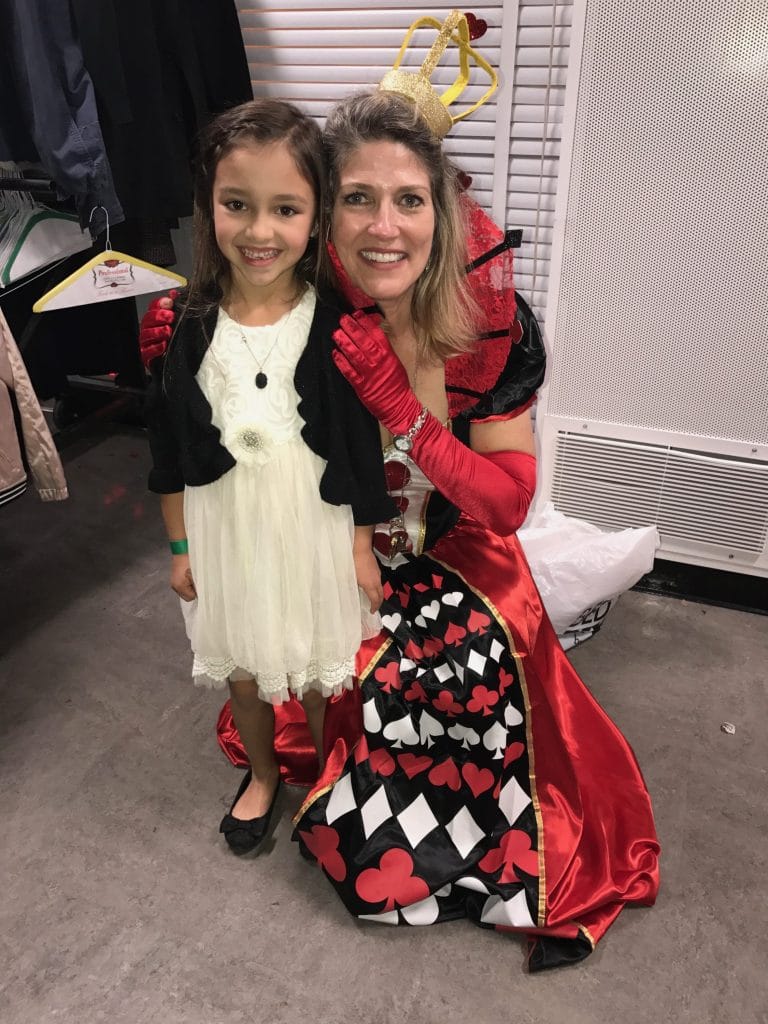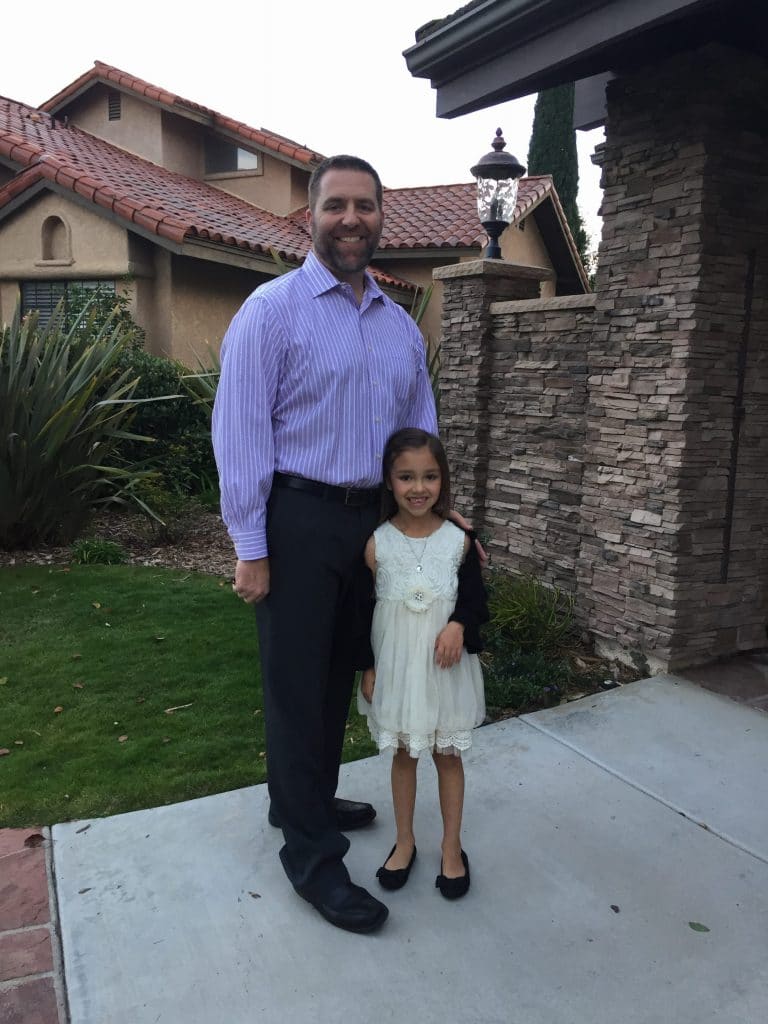 Lucky to have our NEW student!
Our new student is back! He's recovered from illness and was back most of this week! Check out that sweet face! Give a warm welcome to him and his family!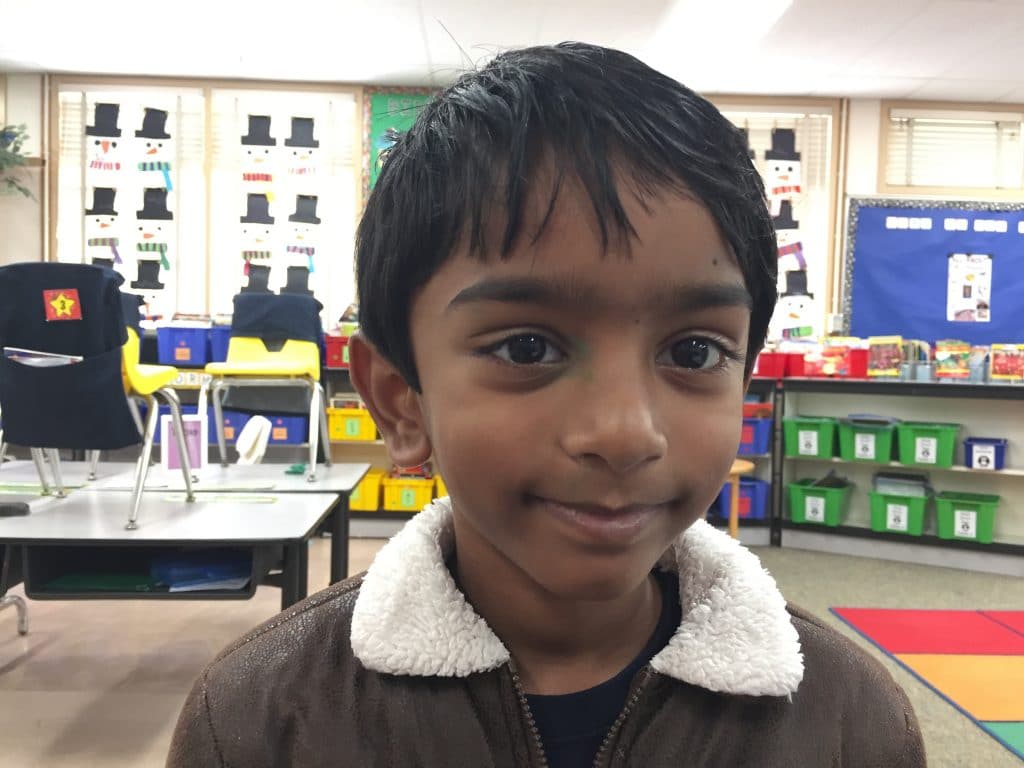 100th Day of School
What a hit and fun-filled day we had on Thursday! We counted numerous times throughout our day! Check out all the fun activities we did!
Dress like you're 100 years old
100 year old Presentations
100  Day Monster
100 Pieces of Popcorn
100 Exercises
100 Headbands
100 Link Chain
EBS Idol
You may have received a half sheet flyer this week regarding EBS Idol. In case you are wondering what this is …it's a school-wide talent show! Students of all ages come and perform many types of acts for 2 minutes. Its very entertaining and lots of fun! The night typically finishes with a teacher act! Its a great opportunity for you child to experience the stage, overcome fear and be proud of themselves. Check out the flyer for more information!
Fine Artists
This past Friday, we had our Fine Artists Class taught by Tina Wang! The students each created a dog using paint, scissors, paper, q-tips, glue and crayon. Students cut out nose and eyes and glued them on. Then they drew the muzzle of the dog along with the shape of the head and shoulders. Finally they used paint to dab fur-like spots to cover the dog! Each piece came out different and unique! We finished our lesson with a comical story from the Fine Artists library that was about a Dad and a dog. Special thanks to our volunteers this month!
Stars of the Week Begins
We will soon be starting Star of the Week! Each week 2 students will be chosen to present a Star of the Week poster about themselves. Similar to the 100 day writing the focus will be on the presentation. When it is your child's week, they will receive 1 poster, a direction sheet, and a rubric to see what the focus of the presentation will be. In addition, on the week your child is chosen, they can bring in 1 favorite book to share and be read to the class!
100 Coins
This month, in honor of the 100th Day and in honor of giving, all Kindergarten students are trying to collect 100 coins to donate. Bags with notes when home this week. This is optional, but another way that we can practice giving to others. These bags will be due at the end of the month.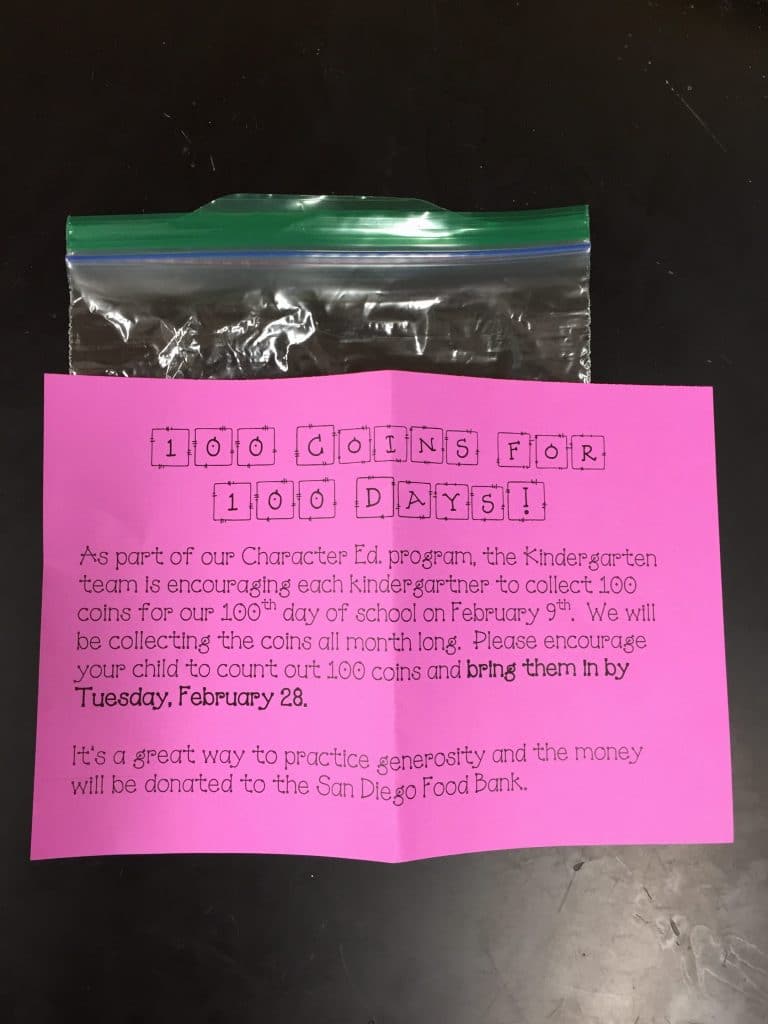 Budget Cuts for 17-18  School Year
(from Mrs. Sloan's EBS Newsletter, regarding AFP Vote)
"Thank you to everyone who attended the AFP meeting on Tuesday night to discuss the budget.   I have made a proposal that AFP fund the computer assistant (as they always do) and also supplement the Health Tech position and the Noon Duties.  By supplementing the Health Tech position, we will be able to have someone in the Health Office all day every day.  By supplementing the noon duties we will be able to bring our recess and lunch supervision back up to present levels.  I believe that the Health Tech and Noon Duty positions contribute to the health and safety of our students.   This proposal to fund these positions will be put out to the entire AFP (that means you) for a vote.  More info about the vote will be coming out from AFP.
The budget numbers that we are working with at this point are preliminary.  In order to have enough time to prepare for next year we have to make a plan at this point;  however,  please keep in mind that we will not get the final numbers from the State of California until May.
I am confident that our plan for next year ensures that EBS will be the safe, nurturing and academically excellent school that it has always been.    We have been through these tough budgets before and have always been able to find creative ways to maintain the quality of our program.  I have full confidence that that will be the case this time. 
If you have any questions about the budget, please do not hesitate to contact me (Ms. Sloan) at lsloan@sandi.net or 858 693-8593."
Sight Words
We have started to focus on specific sight words for reading and writing in class. If you are using the cards to play, My Pile, Your Pile (as discussed in Parent Teacher Conferences with the packet of sight words) these are words that your child should know or be familiar with. If you need a new packet of words, please let me know.
I, a, the, like, and, is, see, you, went, of, play, look, looking, and, can, in (new words are in red).
Wednesday Absence
This Wednesday, Mrs. Miller will be attending a Professional Development with Mrs. Sloan and Mr. Morici. Ms. Meredith Reed will be here. She is awesome and kind and is excited to spend the day in Room 206.
Upcoming Events
Valentine's Day – Tuesday, Feb. 14th
Presidents Holiday Weekend – NO SCHOOL – Feb. 17 – 20
MONDAY – 2/13
TUESDAY – 2/14
Before School Run Club
Valentine's Day!
WEDNESDAY – 2/15
Mrs. Miller will be at a Professional Development (Ms. Reed will be here)
Before School Run Club
THURSDAY – 2/16
Whole School Dismisses at 12:30 (pick up at Room 206)
Mission to Save Table open at 8:00 am in front of the school
Computer Lab (since there is no lab on Friday due to school closure)
FRIDAY – 2/17