IN THIS POST:  Morning Playground Rules, Chinese New Year, Take Care of Your Teeth, Father Daughter Dance, Chelsea's Light Run, Box Top Collection 1/30 – 2/10, February Volunteer Calendar, Upcoming Holiday Information, Upcoming Events, This Week
Morning Playground Rules
Just a reminder, that in the mornings we ask that all children stay off of the mats and the equipment. Teachers each take turns supervising the playground in the mornings and after school (3:15). This is to ensure all kids stay safe while students waiting for school to start . Thank you for your continued support and cooperation.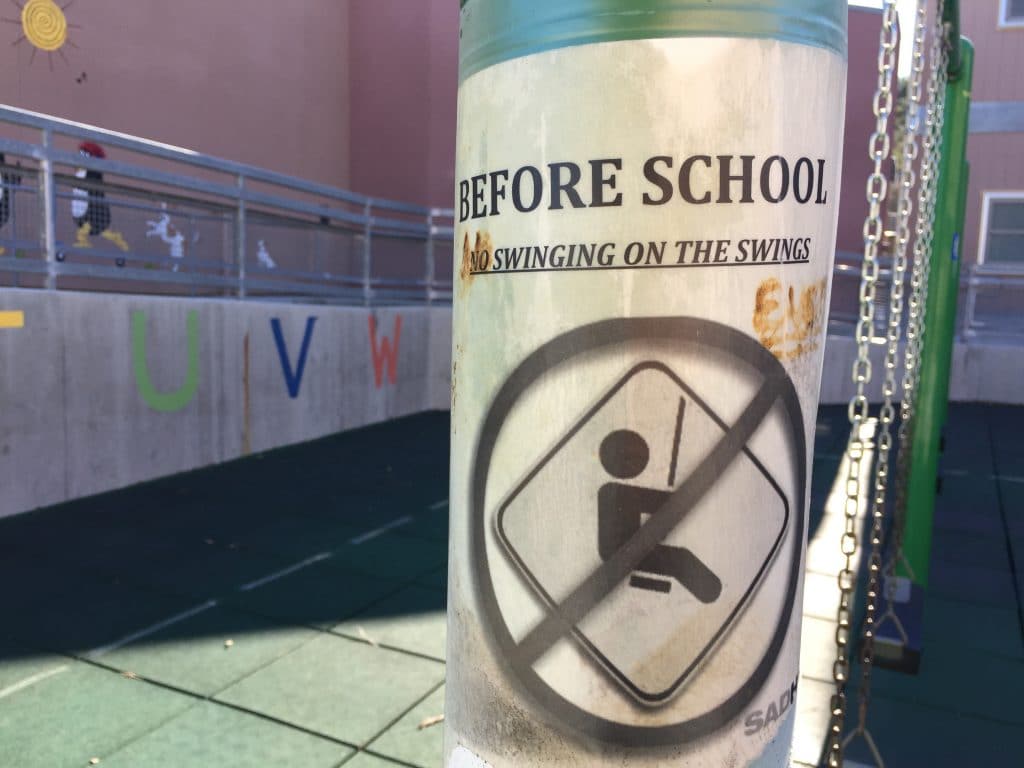 Chinese New Year
This Saturday is the official date of Chinese New Year! It is the year of the Rooster! Huaqing Bai came in on Friday to speak with us about the holiday. She brought decorations and showed a wonderful Powerpoint to the students to help explain the traditions and beliefs that are connected with this holiday. We saw an example of the Dragon Dance…learned, learned how to say Happy New Year with our hands and learned about the Chinese Zodiac. This is the year of the Rooster! The students also made a red lantern (similar to the ones used in parades) to celebrate and wish good luck through the year!
Take Care of Your Teeth
This past week, Kirsten Morton helped to arrange for a dental hygienist to come in and visit our class to share about dental health. She shared many good dental habits with the students and explained why these were important! The hygienist came from Pediatric Dental and Orthodontist Specialists in RB. She gave a goody bag to each student along with a great understanding of how to take care of those pearly whites! This was a fun experience for all the kids and reminded them how and why these habits are so important!
Father Daughter Dance
Don't forget to sign up for this awesome event that you definitely don't want to miss out on! It allows for some awesome daddy/daughter time! Turn in your reg forms now to the office to reserve a spot!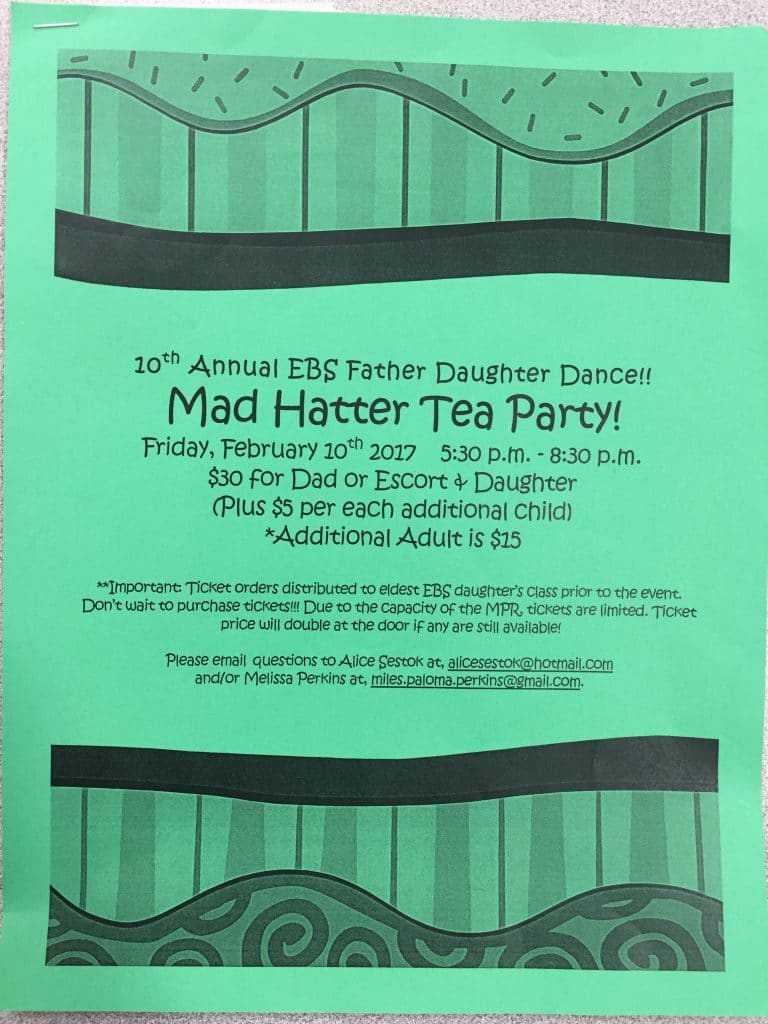 Chelsea's Light Run
An amazing mother in our 206 Family is helping to group together fellow Scripps Ranchers for a wonderful cause!
Date: March 4th
Event: Family Friendly run to support a great cause for a special lady!
Cause: Monies raised fund the Sunflower Scholarship Fund which provides college scholarships for San Diego's youth and helps to pass legislation to keep our children safe.
WHY: Be healthy, support a cause to help others, and build some Scripps Ranch Community!
How: Sign up with the link below (choose our team name) and share with neighbors and friends…we are trying to get 100 Scripps Ranchers to come on out!
Please follow the link below and remember to register under our team name THE SCRIPPS RANCHERS. Remember, fundraising is not required to attend this event, only encouraged.
If you have any further questions,
Unable to run or attend….No Problem….you can still contribute by a small donation https://www.crowdrise.com/chelseas-mom
Box Top Collection – Jan. 30 – Feb. 10
Its that time again! Its our last Box Top collection for the year. There are prizes for classes and individuals! If you've been saving, now is your time to turn them in! Put them in a marked Ziploc baggie as you could be eligible for an individual prize, depending how many you bring in! Collection dates are listed above!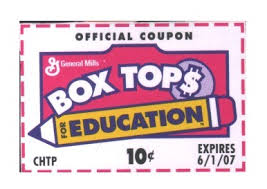 Volunteer Calendar
I apologize for all the errors I made in the February calendar. The most recently updated one (in hot pink) is mostly accurate with the exception of the dates during the last week of Feb. Thanks for your understanding!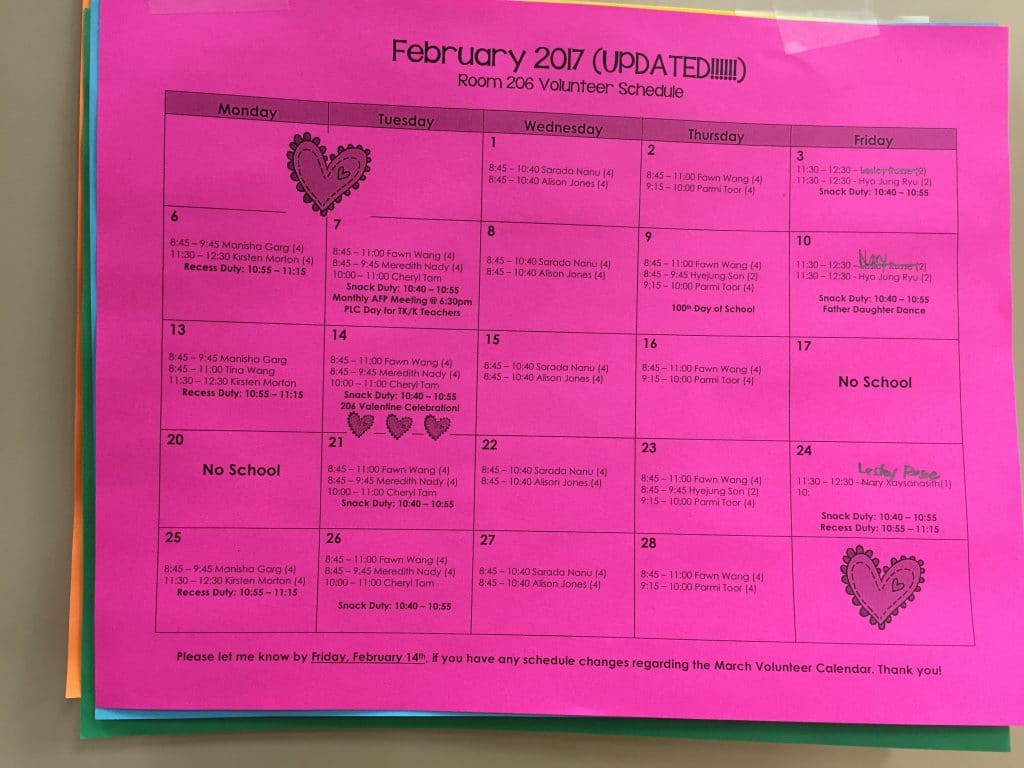 Sight Words
We have started to focus on specific sight words for reading and writing in class. If you are using the cards to play, My Pile, Your Pile (as discussed in Parent Teacher Conferences with the packet of sight words) these are words that your child should know or be familiar with. If you need a new packet of words, please let me know.
These words are also on our word wall in class for kids to use and access on a regular basis. As we add words in context we add them up on our wall!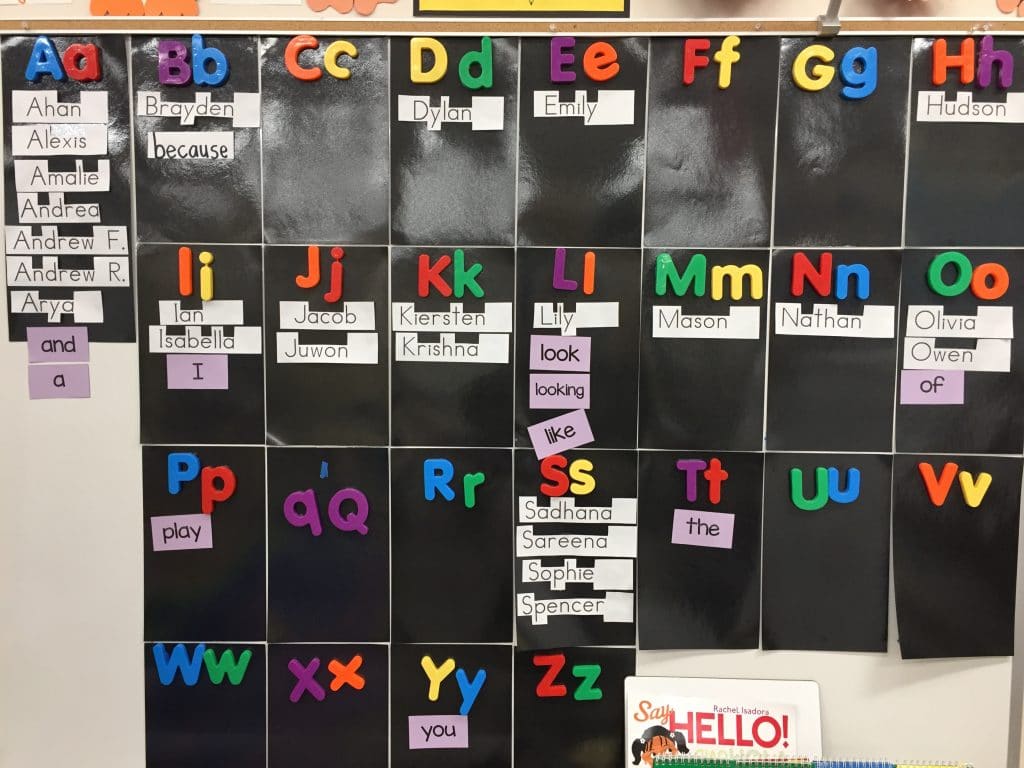 I, a, the, like, and, is, see, you, went, can, of, play (new words in red).
Upcoming Holiday Information
Valentine's Day – We will have a small celebration in class. Please make sure you DO NOT fill out the "TO:" section on your child's valentine's. No candy is allowed, but small toys or stickers are welcome. More details to follow soon.
100th Day – This will also be a day in February where we celebrate being in school for 100 days.
Upcoming Events
Chinese New Year – January 28th
Father/Daughter Dance – February 10th
100th Day of School – Thursday, Feb. 9th
Valentine's Day – Tuesday, Feb. 14th
Presidents Holiday Weekend – NO SCHOOL – Feb. 17 – 20
This Week……
MONDAY – 1/30
TUESDAY – 1/31
Before School Run Club
Window Art with Neda Ashfar
WEDNESDAY – 2/1
THURSDAY – 2/2
Whole School Dismisses at 12:30 (pick up at Room 206)
Mission to Save Table open at 8:00 am in front of the school
FRIDAY – 2/3
Music with Mr. Waczek
Before School Run Club
Computer Lab @ 10:15 am