IN THIS POST:  Penguin Parade, Father Daughter Dance, Free Sea World Pass, Rainy Days, New Informational Writing, Sight Words, Upcoming Holiday Information, 
Penguin Parade –
This week we had a our annual Penguin Parade. This is a march/walk for a concept (a concept per classroom) we have learned about and believe in! Each class participates and shows their spirit in a different way. We lined up and with excitement waited to start our walk!
We walked up Cypress Canyon and then took the stairs into the parking lot of the Community Center. Then we headed back down to our blacktop where we had an assembly.
At the assembly the choir sang and there were student speakers who read what they believed in. The sun ended up coming out that day along with the blue sky! Thank you to all the parent support and helpers who came!
Father Daughter Dance
The annual Father Daughter Dance is here! A green flyer went home (pictured below). A slip and envelope were attached to be filled out and returned. These may be returned to the classroom or the front office.
This evening is full of fun! Daughters dress up and come to the school at night to take pictures, dance with their friends and share a date night with their daddies! This is an event you don't want to miss!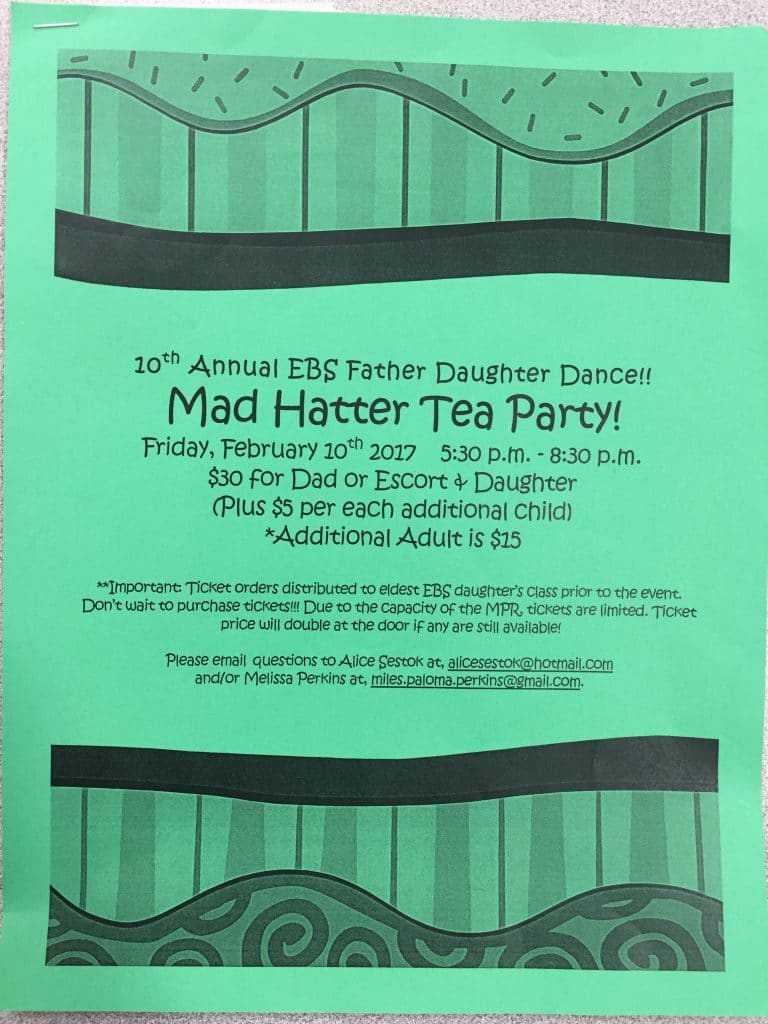 Free Sea World Pass
Its that time of year where the annual Sea World Preschool Pass is offered again for all 3 – 5 year olds. I have got this pass the last 4 years! Its a great deal for all your TK students along with any 3 – 4 year old (or soon to be 3 in 2017) siblings. The flyers went home on Friday and have directions on the back.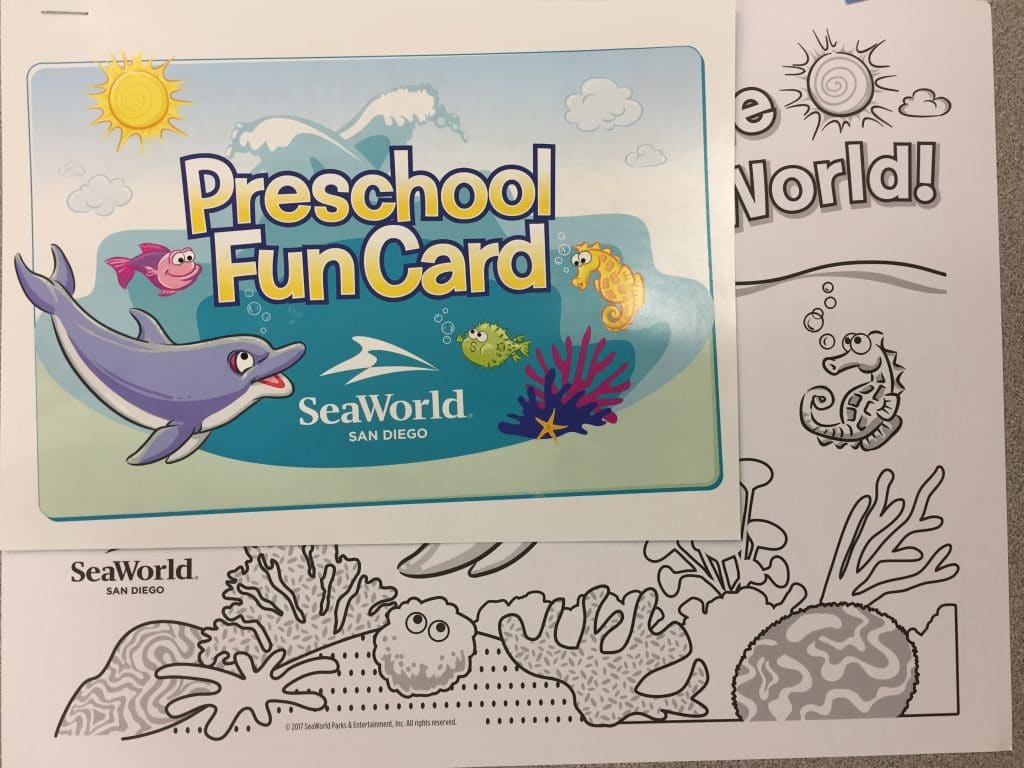 Rainy Days –
I think this is the most rain we've had in all the years I've been at EBS! As its been exciting, it does change our day a little bit. In case you were wondering here's a little info about how our rainy days work.
If we can avoid, we may eat in the classroom
Buying lunch? …Students must go out to get food, as an option to make it easier for your child you may want to send a snack on predicted rainy days. For students purchasing lunch they will walk up the ramp to the cafeteria and then back to the classroom or to the MPR with their tray lunch.
We have recess in the classroom (except on Thursdays) and watch a G rated show/movie in class or have Free Time to draw, play in the kitchen, legos, etc.
Snack time will either be in the classroom or the Multi Purpose room depending on the severity of the weather and if Mrs. Miller/Hickson have snack duty.
Dismissal – on a rainy day to avoid as much rain as possible we dismiss at the double-doored gate right next to the office door as it is a covered area and we get walk all the way to that gate without having to go in the rain. On Thursdays, we dismiss from the classroom as usual.
We do have the kids put on jackets. A great skill to practice is having your child put on their jacket by themselves as well as how to pull an inside-out sleeve out (this happens often as they take their jackets off). We have some who have recently figured this out and are independent!!…awesome perseverance!
New Informational Writing Unit
We started a new writing unit a week or two ago on "How-to" writing. As we continue from December on informational writing, the students are focusing on a particular type of writing. They choose a topic on something they know about (brushing their teeth, feeding the dog, etc) and write out each step for the process along with pictures to match each step.
They have all come so far in their writing and are greatly enjoying the empowerment of writing authentic text manuals to explain how-to accomplish specific goals. If you wish, stop by and take a peek in their green writing folders and have your child read you a piece they have been working on! We are so proud of these awesome writers!
Sight Words
We are continuing to focus on specific sight words for reading and writing in class. We go over these words in context to introduce them as well as practice the spelling and formation of these words (in lower case letters). These words are also up on our word wall for students to access as needed during writing.
If you are using the cards to play, My Pile, Your Pile (as discussed in Parent Teacher Conferences with the packet of sight words) these are words that your child should know or be familiar with. If you need a new packet of words, please let me know.
I, a, the, like, and, is, see, you, of
Upcoming Holiday Information
Valentine's Day – We will have a small celebration in class. Please make sure you DO NOT fill out the "TO:" section on your child's valentine's. No candy is allowed, but small toys or stickers are welcome. More details to follow soon.
100th Day – This will also be a day in February where we celebrate being in school for 100 days.
Upcoming Events
Chinese New Year – January 26th (with Mrs. Bai)
Father/Daughter Dance – February 10th (register now)
100th Day of School – Thursday, Feb. 9th
Valentine's Day – Tuesday, Feb. 14th (please read info above)
Presidents Holiday Weekend – NO SCHOOL – Feb. 17 – 20
This Week…
MONDAY – 1/23
TUESDAY – 1/24
WEDNESDAY – 1/25
THURSDAY – 1/26
Whole School Dismisses at 12:30 (pick up at Room 206)
Mission to Save Table open at 8:00 am in front of the school
FRIDAY – 1/27
Music with Mr. Waczek
Before School Run Club
Computer Lab @ 10:15 am